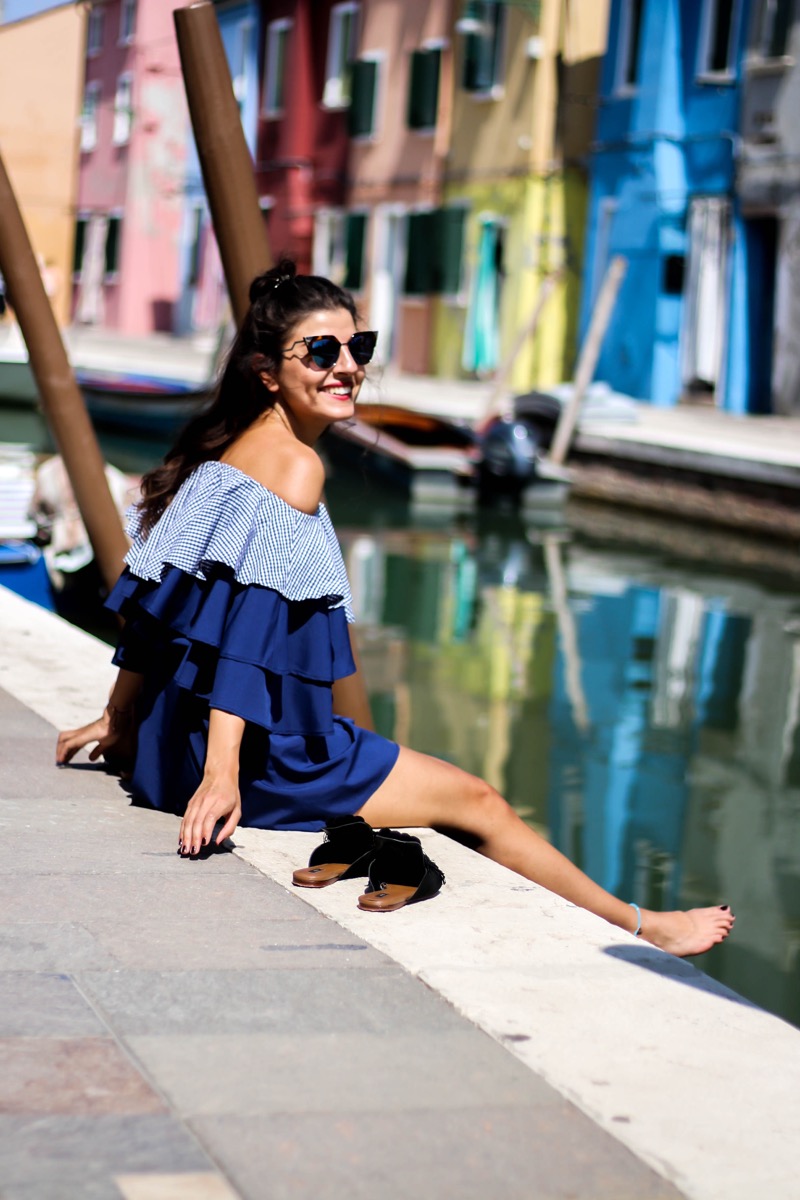 Heute gibt es keine Monday Cravings, da ich wirklich so viele Fotos noch aus dem Urlaub habe, die ich mit euch teilen möchte. Den Anfang macht heute mein erster Look aus Burano. Durch die Leonie von Ohh Couture bin ich letztes Jahr auf die bunte Insel in Venedig aufmerksam geworden und habe mich sofort verliebt. So eine Insel findet man schließlich nicht überall. Typisch für Burano sind die vielen kleinen Häuser in kräftigen Farben. Die Legende erzählt, dass früher die Fischer ihre Häuser bunt gestrichen haben, damit sie auch bei Nebel ihr Heim finden. Die Farbgebung der Häuser diente also zur Orientierung. Seitdem werden in Burano alle Häuser in kräftigen Farben gestrichen und immer in einer anderen Farbe als das Nachbarhaus.
Die kleinen Gassen mit den bunten Häusern sind wirklich wie ein Regenbogen und man bekommt auf Anhieb gute Laune. Ich habe mich gefühlt, wie in einem Märchen. Die Insel ist einfach so einzigartig und unglaublich schön. Mehr über Burano werde ich euch demnächst in meinem Travel Diary berichten.
Ich will kein Geheimnis darüber machen, dass ich ganze drei Looks in Burano geshootet habe. Ich wollte einfach diese wunderschöne Kulisse ausnutzen und hatte endlich die Gelegenheit, dieses Off the Shoulder Dress, was ich schön öfter anhatte, euch aber nie gezeigt habe, zu shooten. Da die Insel von alleine schon ziemlich bunt ist, habe ich mein Kleid eher in einer schlichten Farbe ausgesucht. Ich kann es gar nicht erwarten, euch die restlichen Looks aus Burano zu zeigen. Dafür müsst ihr euch aber noch etwas gedulden, davor sind nämlich noch ein paar andere Looks geplant, unter anderem aus Venedig und aus Triest! Wünsche euch einen schönen Start in die neue Woche!
Shop my Look:
Off the Shoulder Dress: SheIn (similar here & here)
Bag: Gucci (shop here & here)
Mules: Mango (similar here & here)
Sunglasses: Fendi (shop here, budget version here)
Necklaces: Turkey (very similar here & here)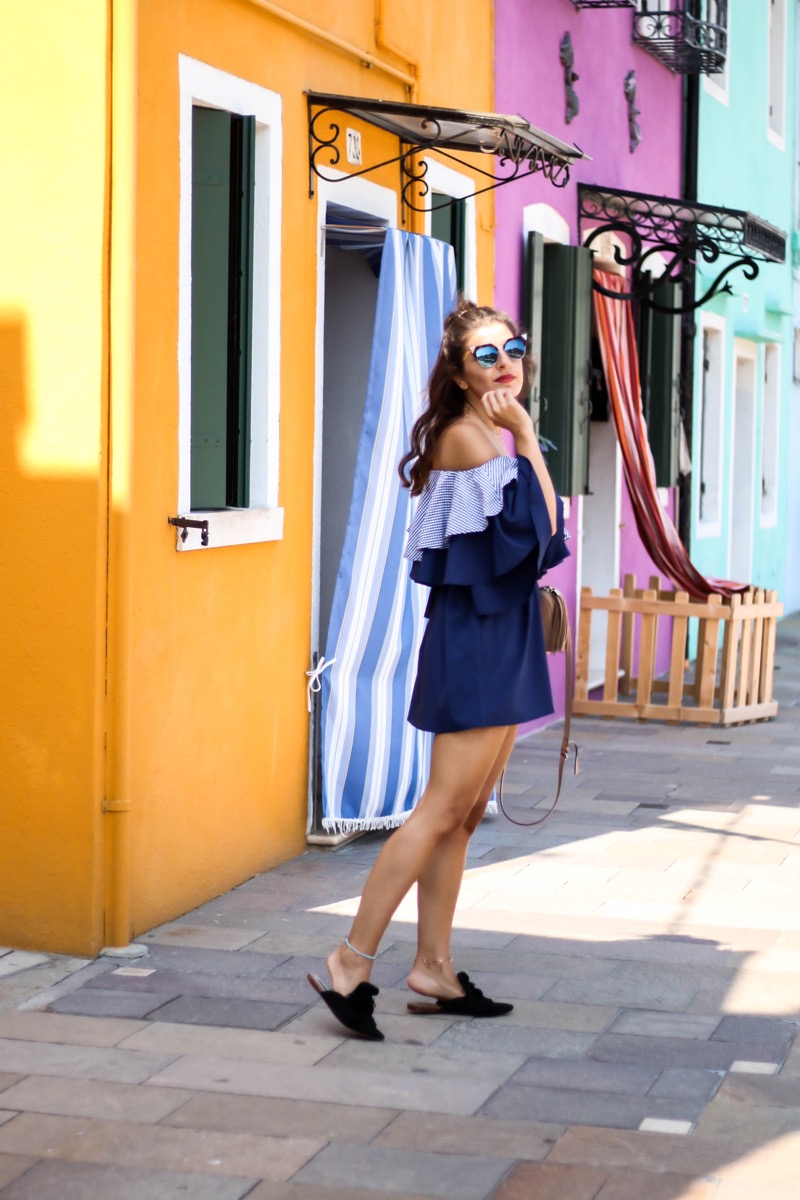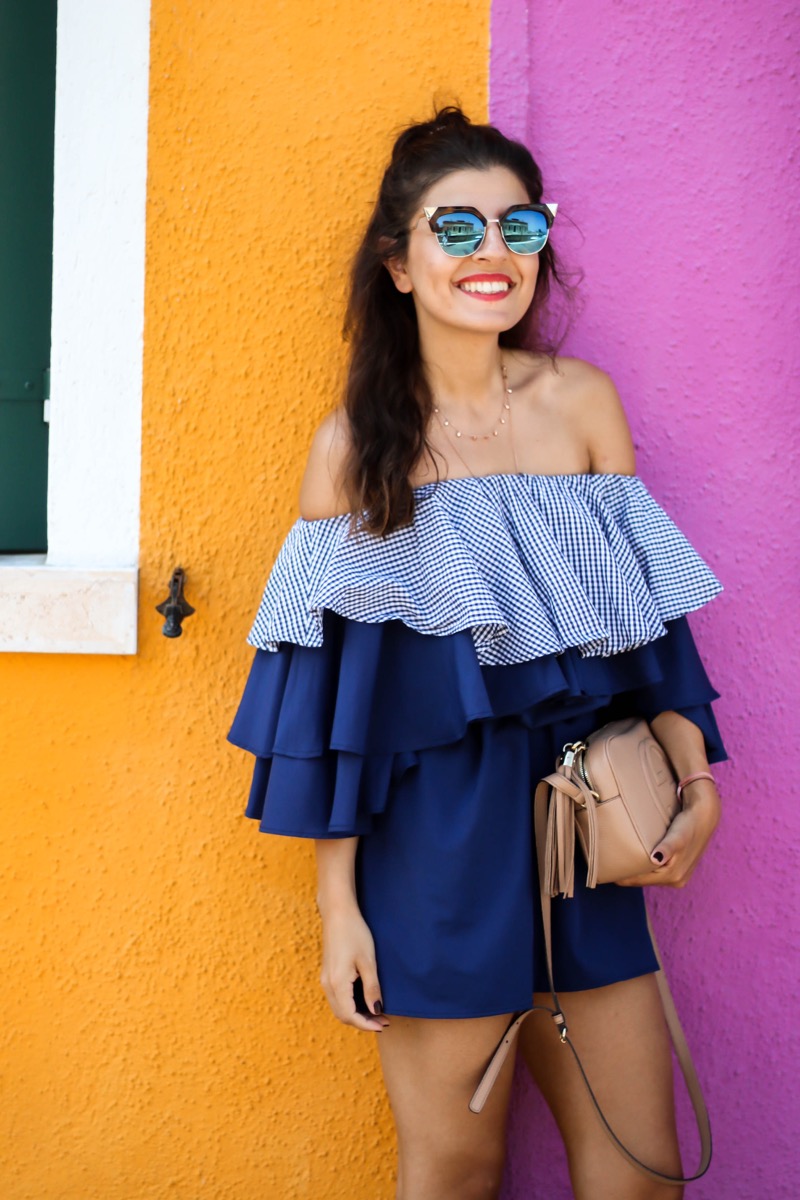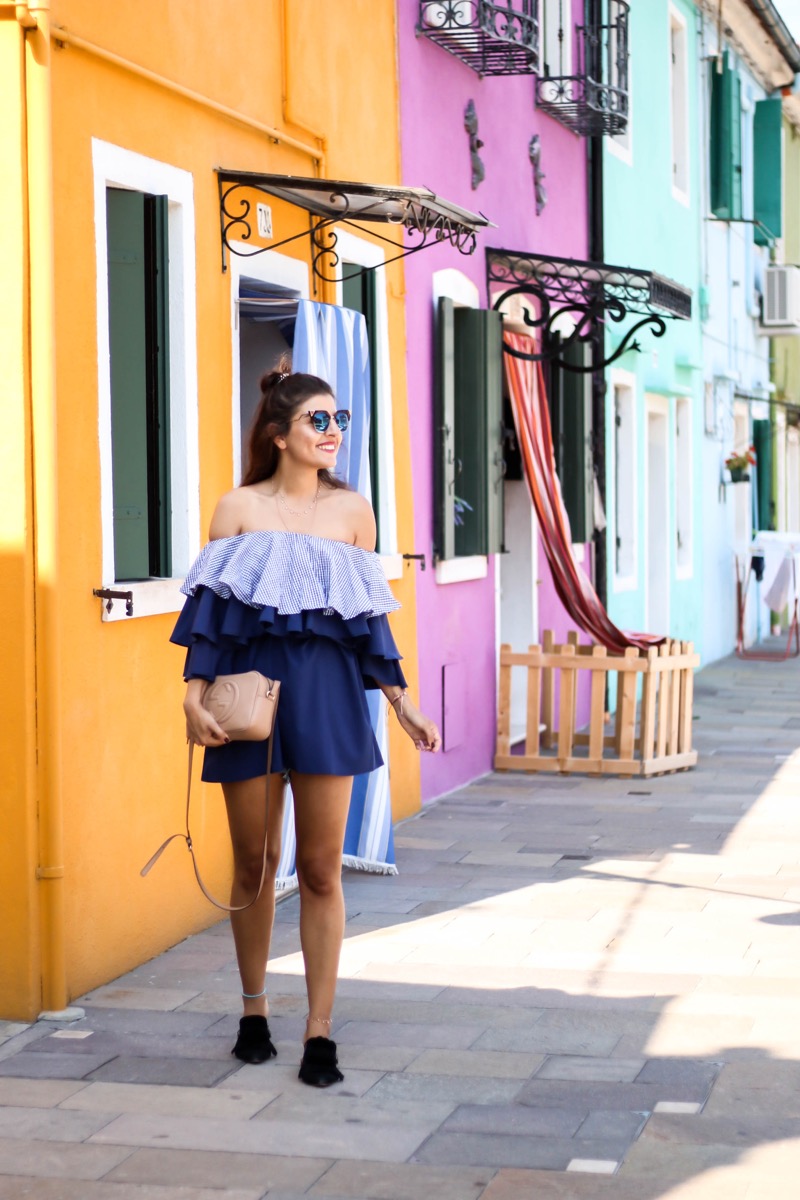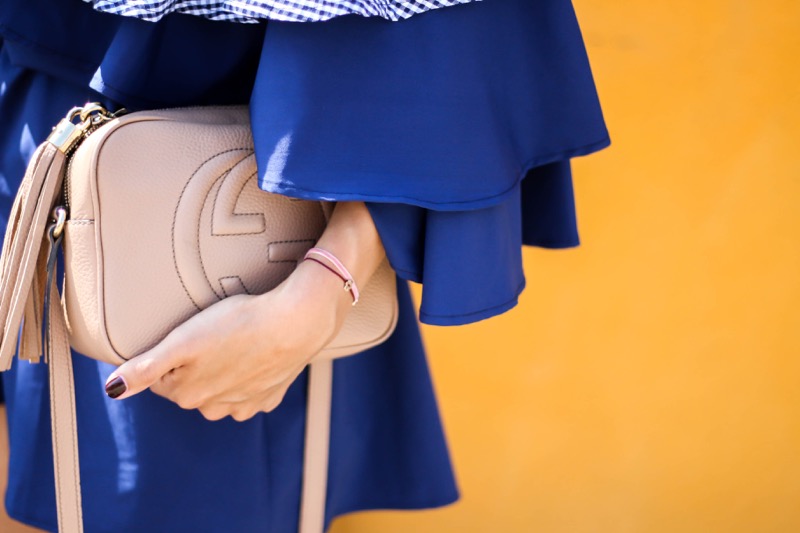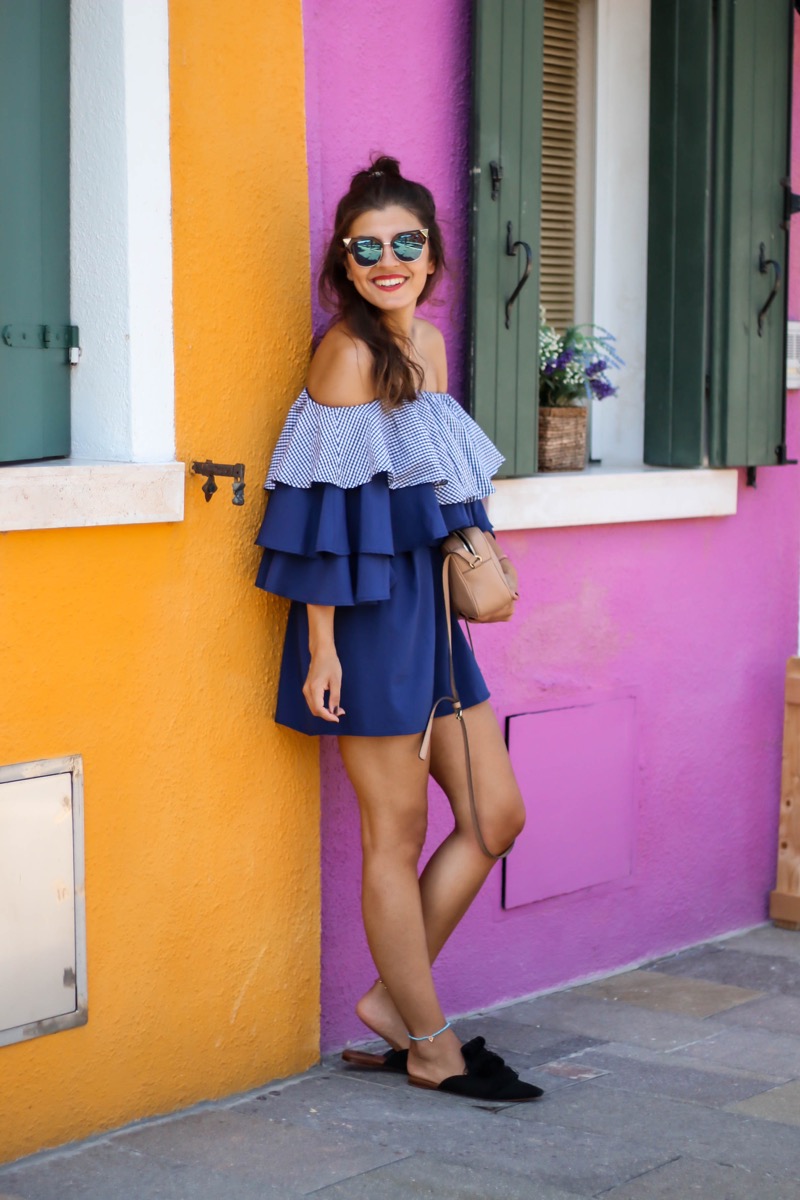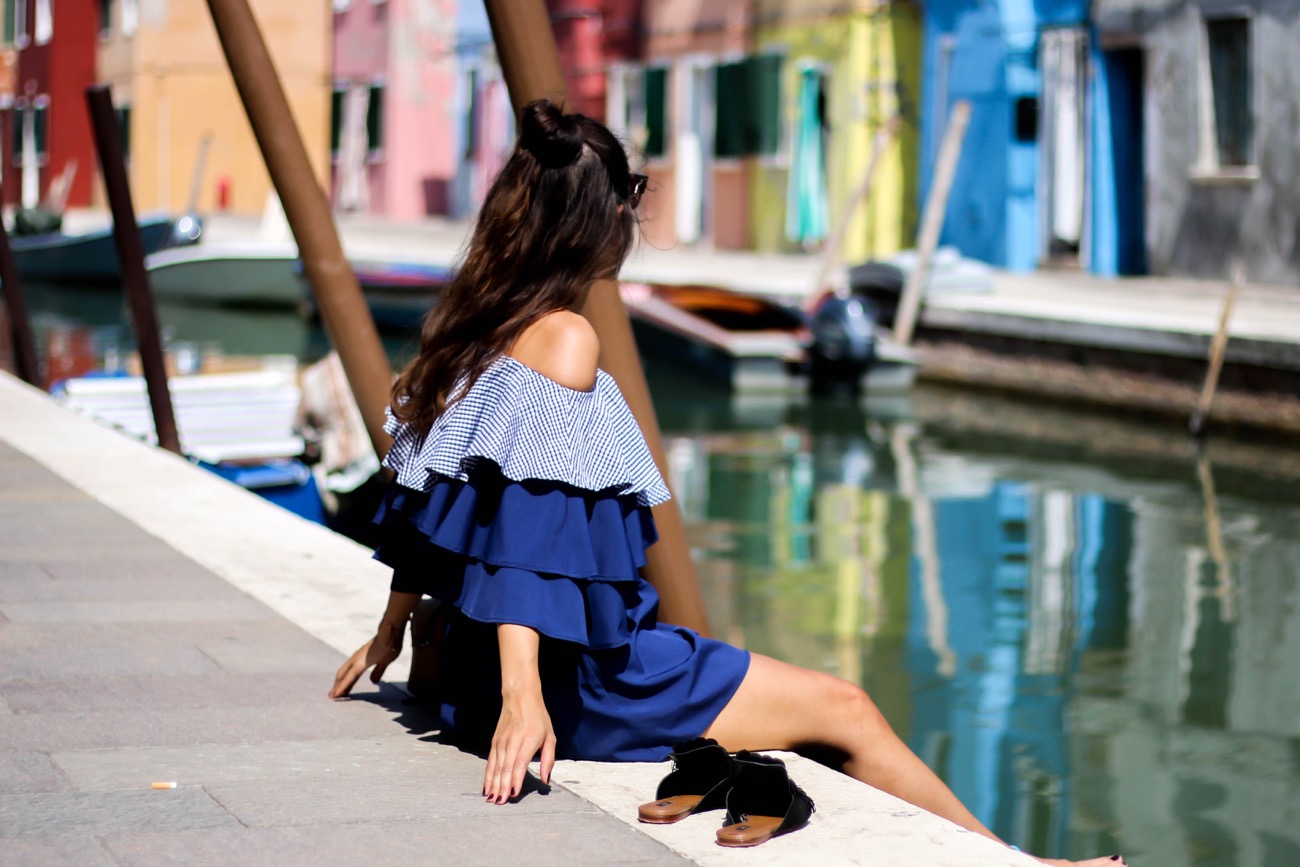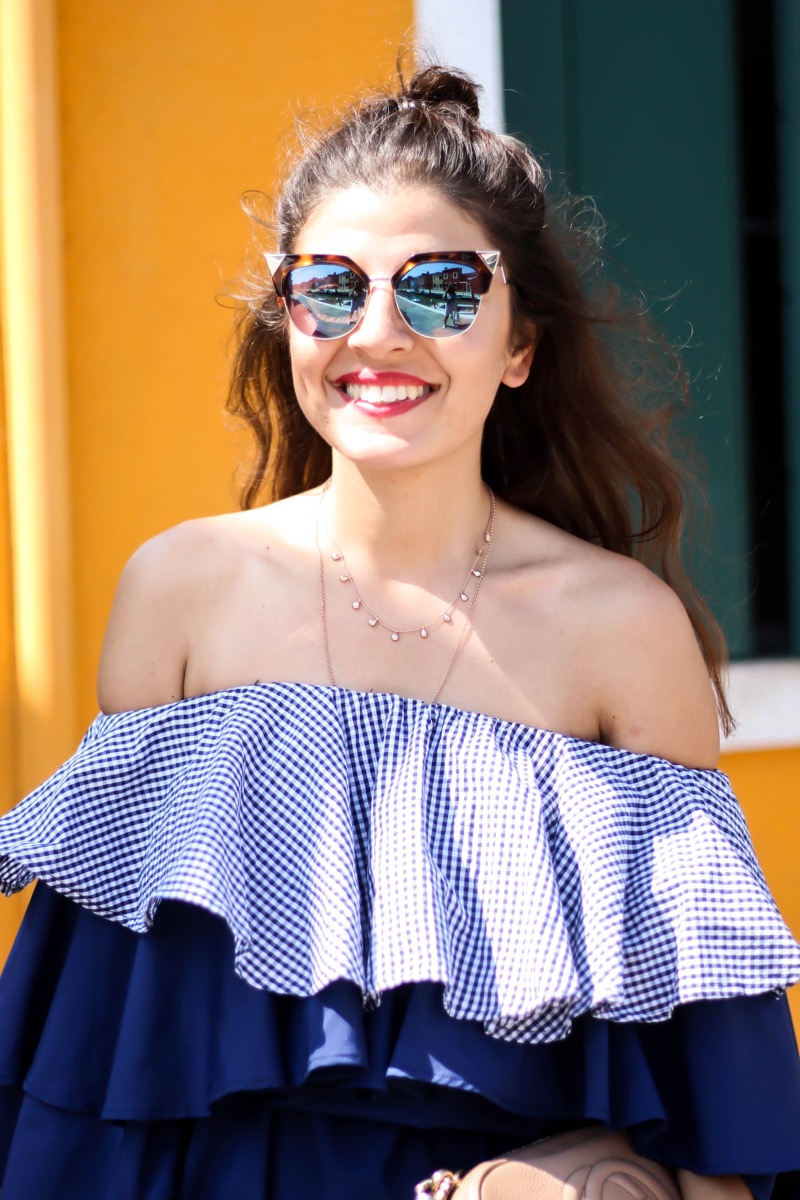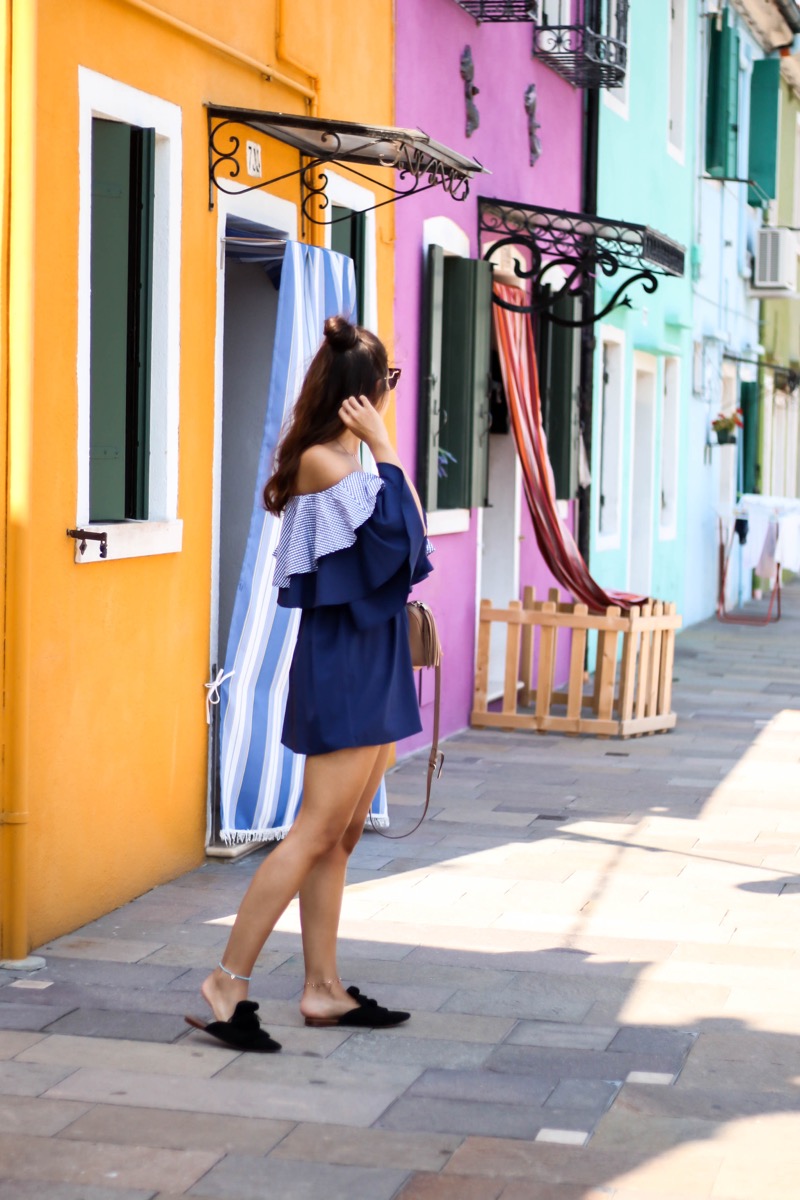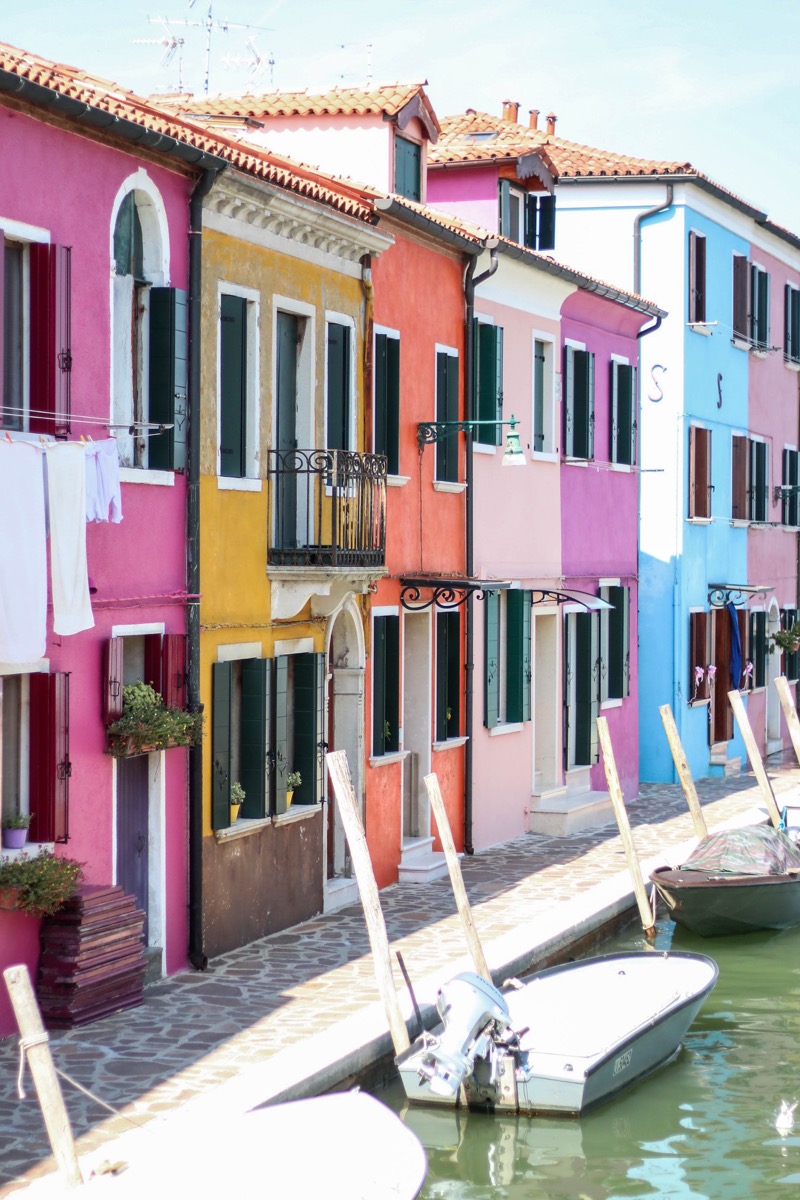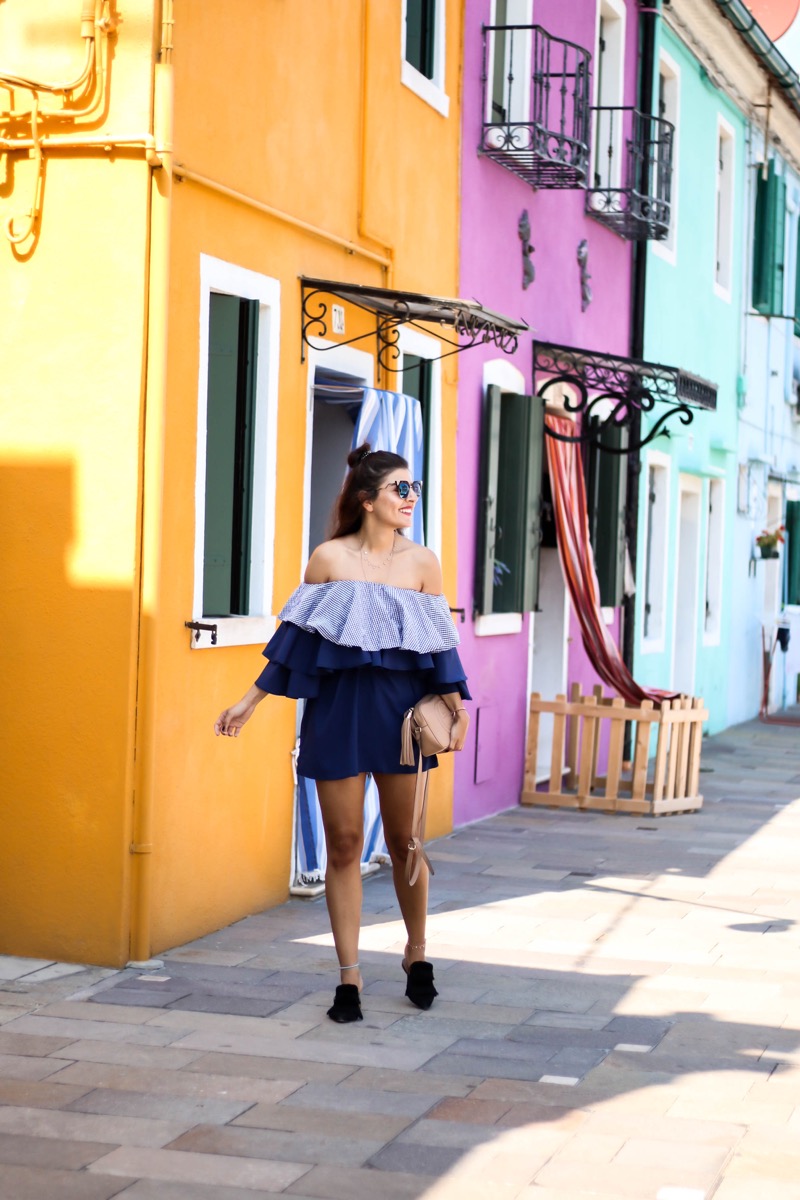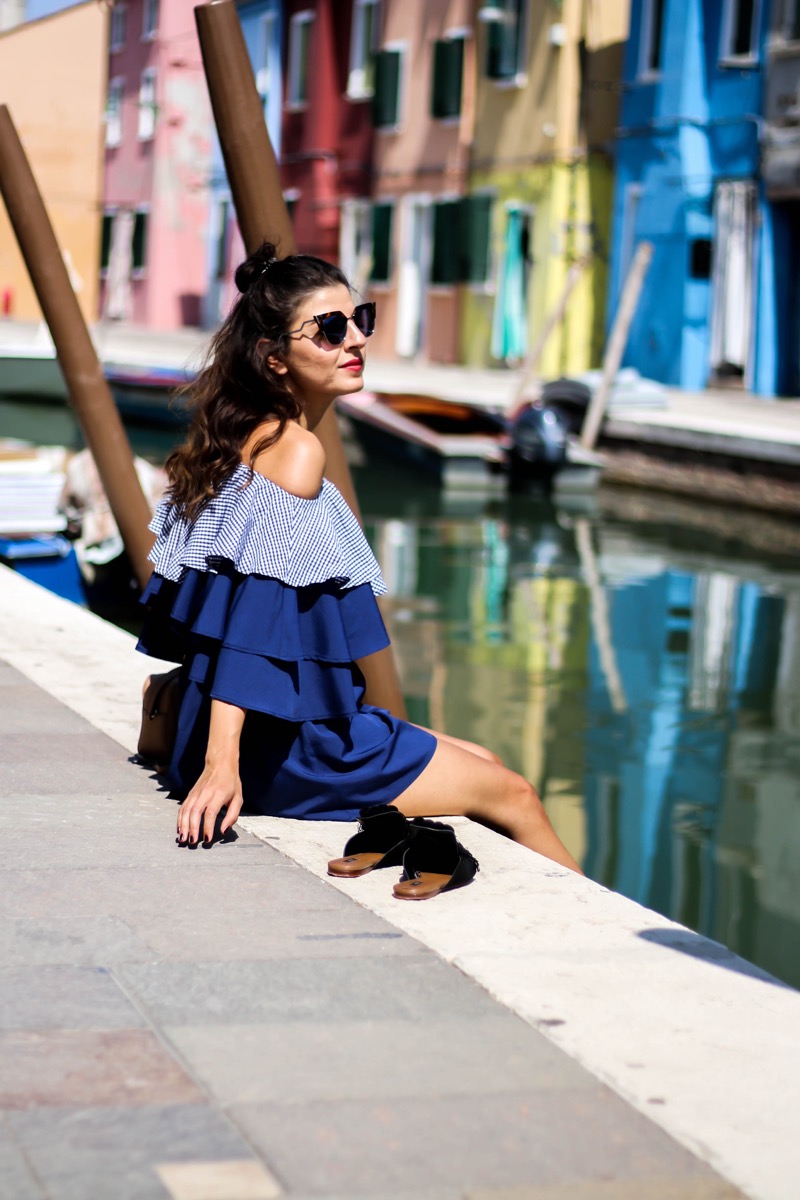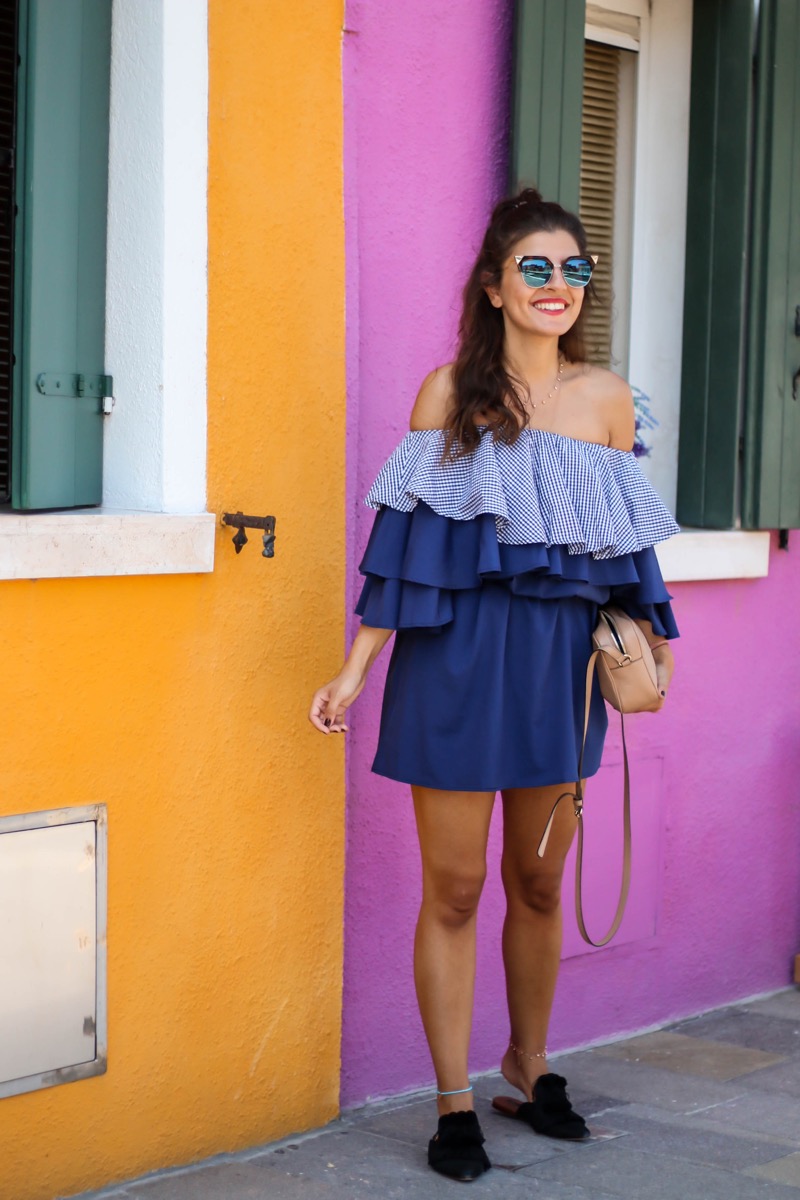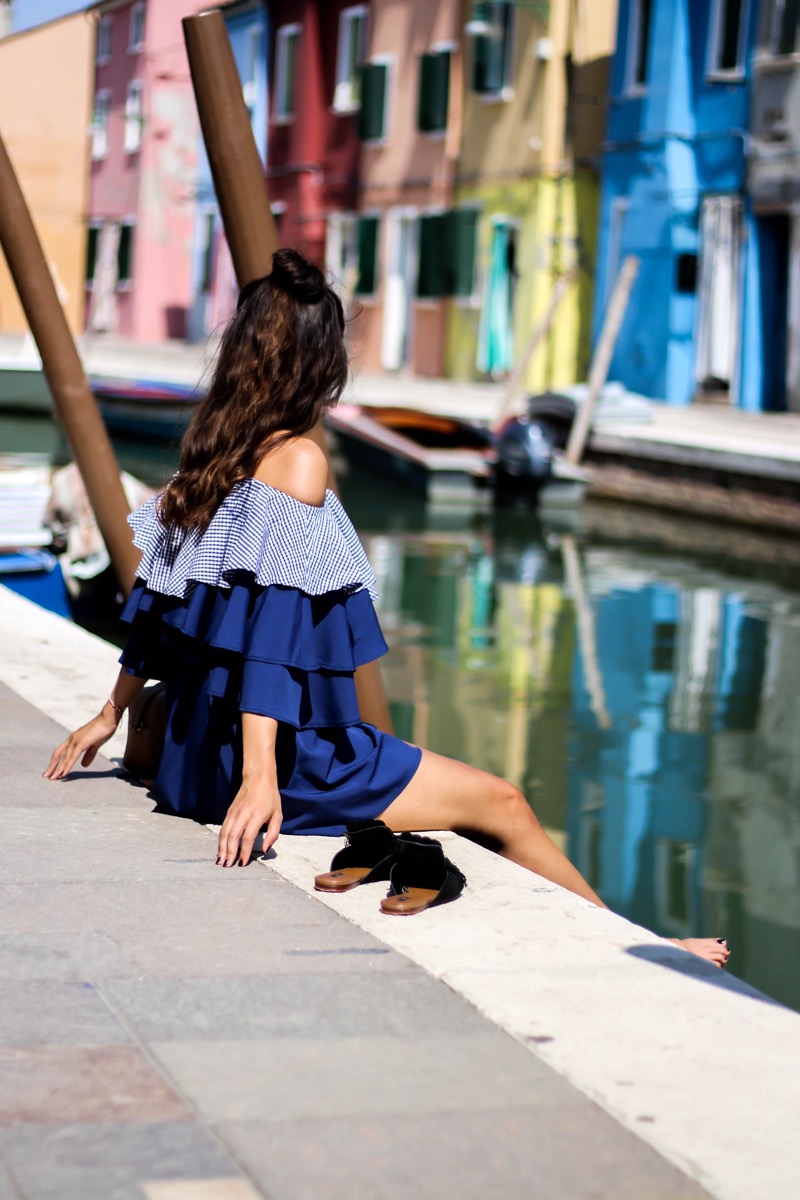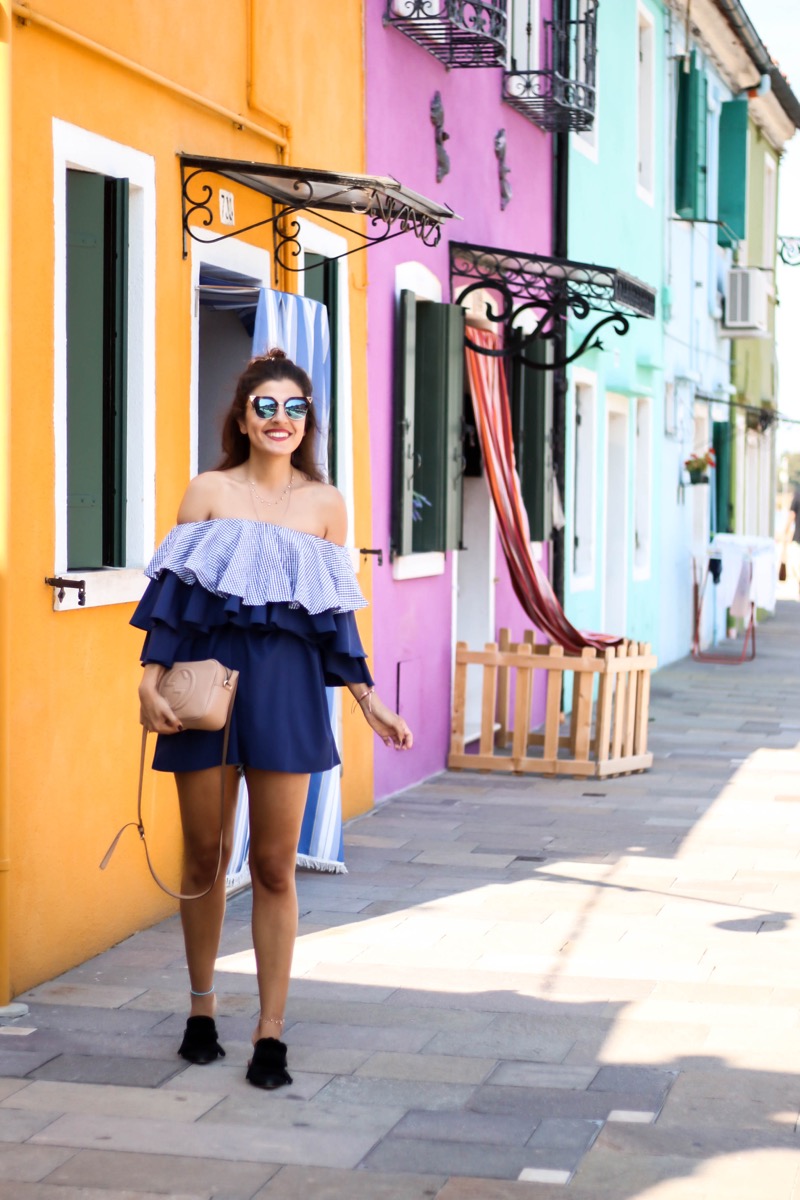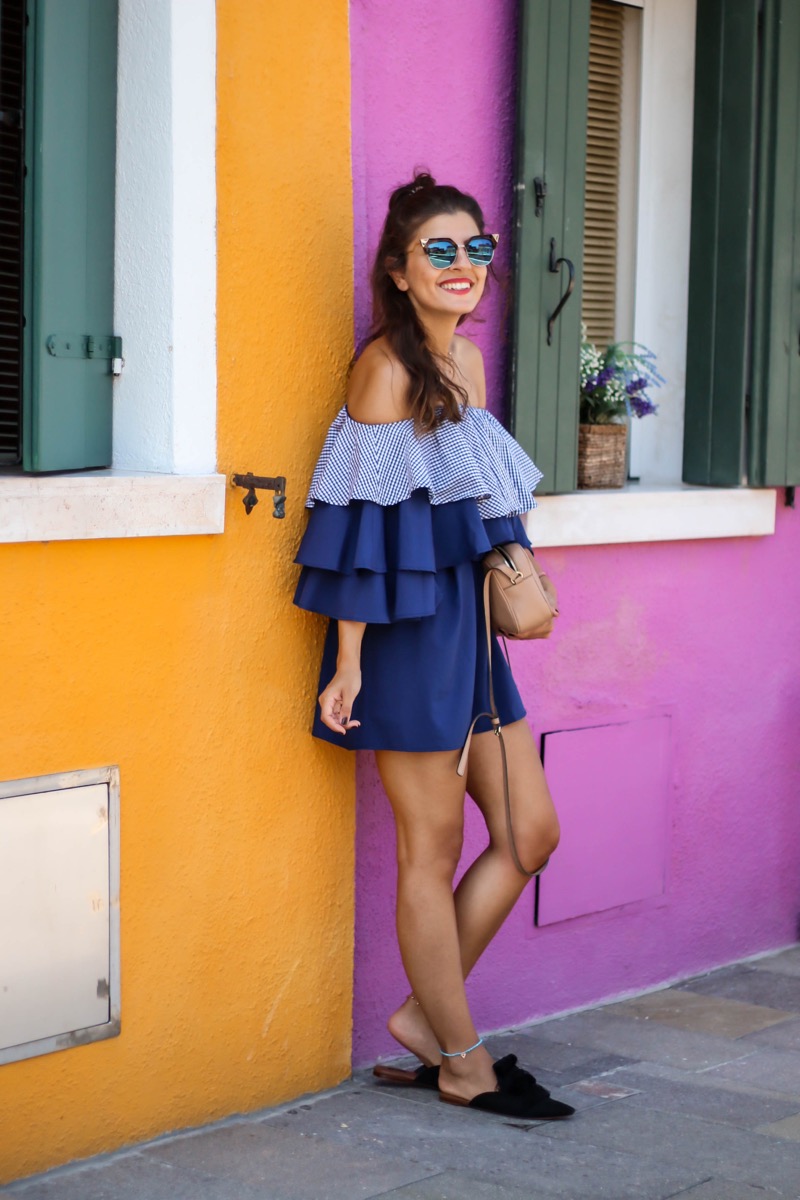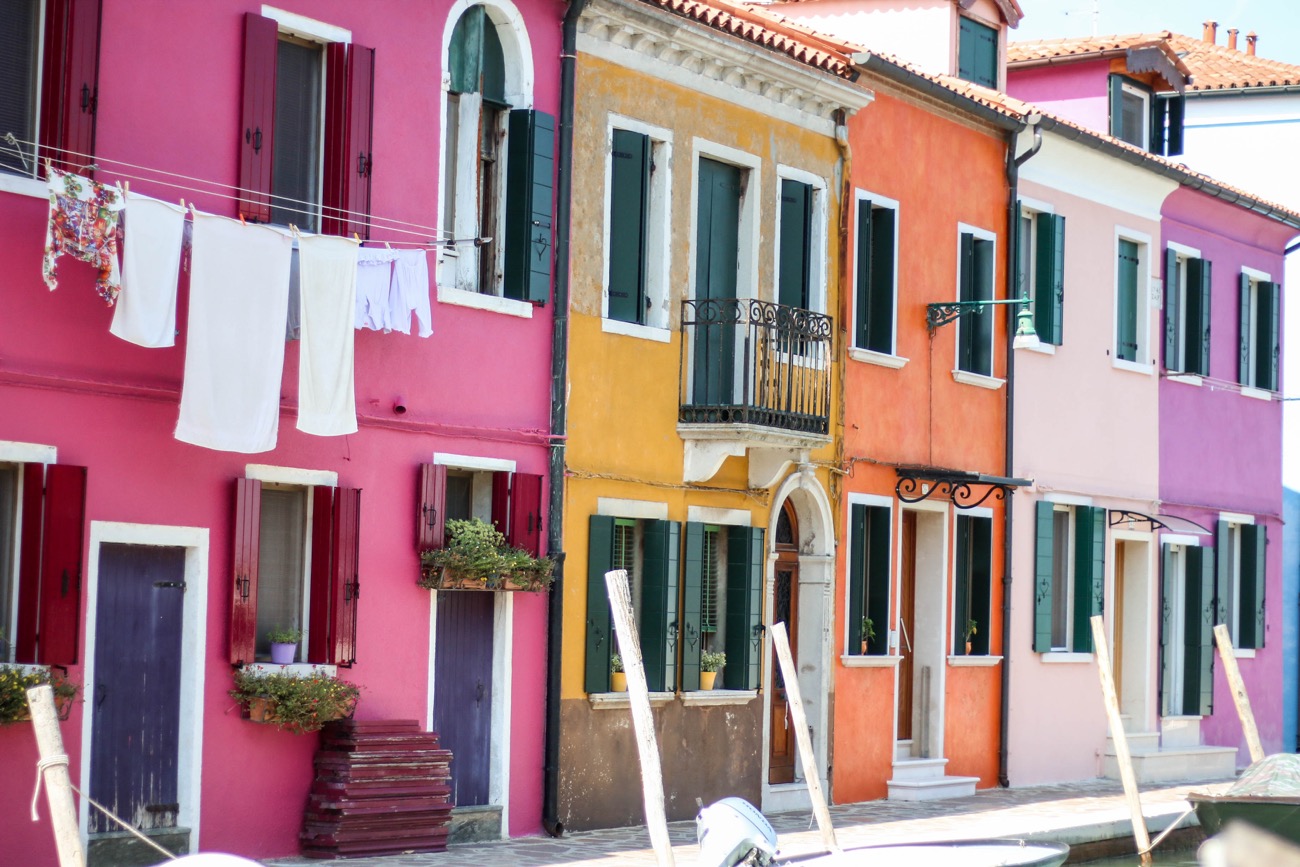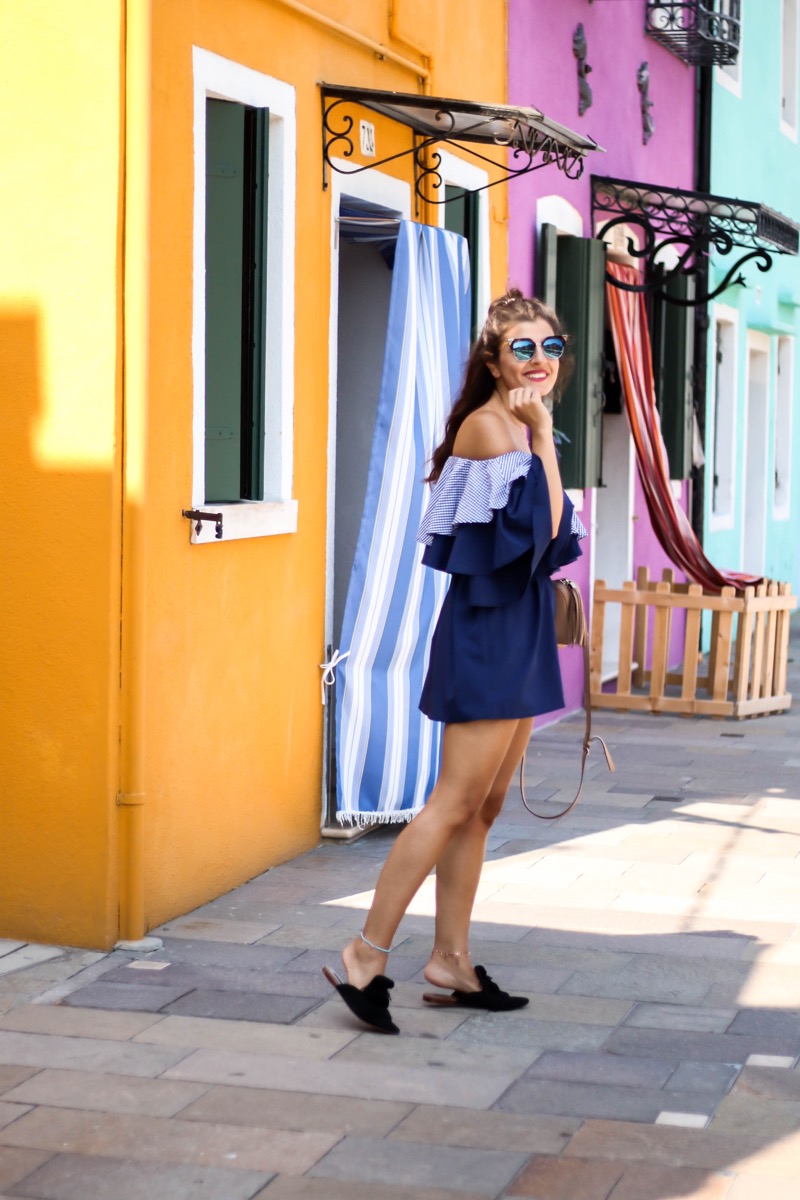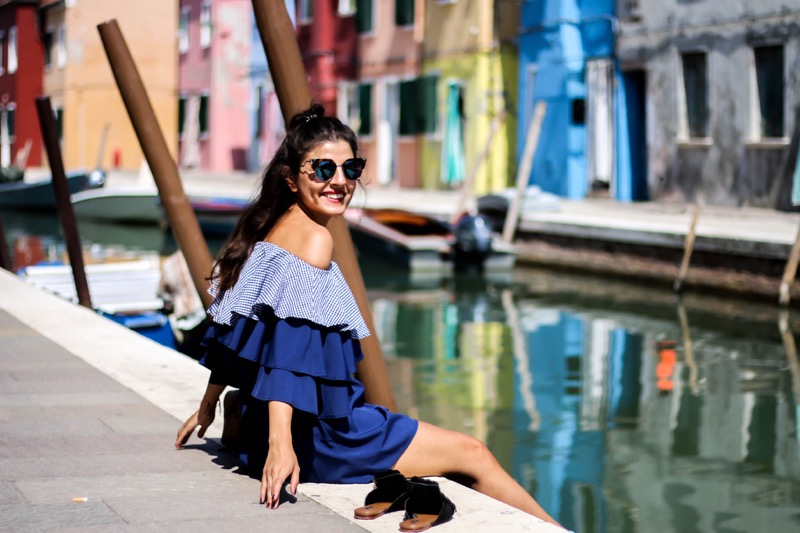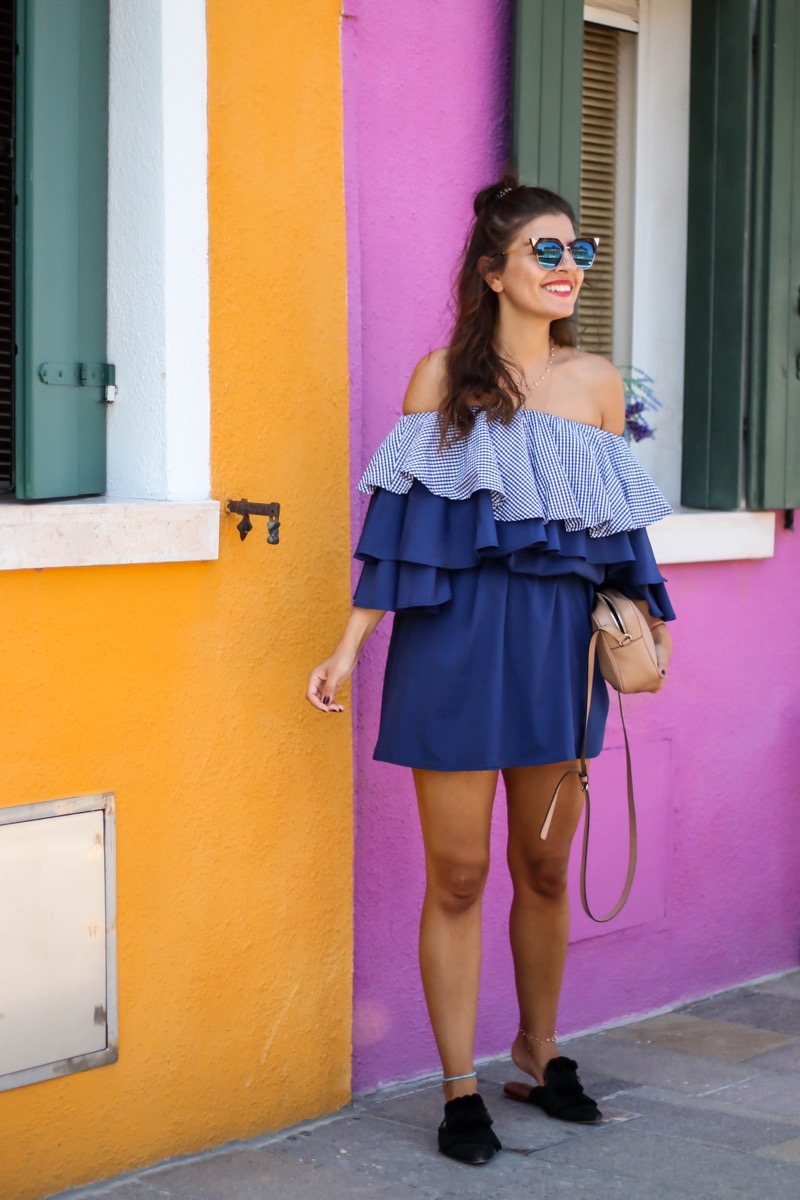 Englisch: Today there's no Monday Cravings post because I have so many pictures from my vacation which I really wanna share with you. I'm starting today with my first look from Burano. I saw the first picture of the colorful island on Leonies Instagram and I loved it. I mean how often do you see a place like that? Burano is an island in Venice and typical for Burano are the colorful houses. Legend has it that the fishermen painted their homes in bright colors so that they could find there homes even in thick fog.
The colorful alleys are like a rainbow. My first thought was: "I feel like I'm in a fairytale". The island is so unique and so special. I just loved it. I'll tell you more about Burano in my upcoming Travel Diary.
My first look from Burano (yes, I shot three looks on the island #sorrynotsorry) is this off the shoulder dress. I love this dress and I've worn it a few times but I never put it on my blog. So I thought Burano ist he perfect place to shoot this cute off the shoulder dress. I can't wait to show you my other two looks from Burano. Hop you like it! Have a great start into the new week!
MerkenMerkenMerkenMerkenMerkenMerken
MerkenMerken
MerkenMerken
MerkenMerken
MerkenMerken