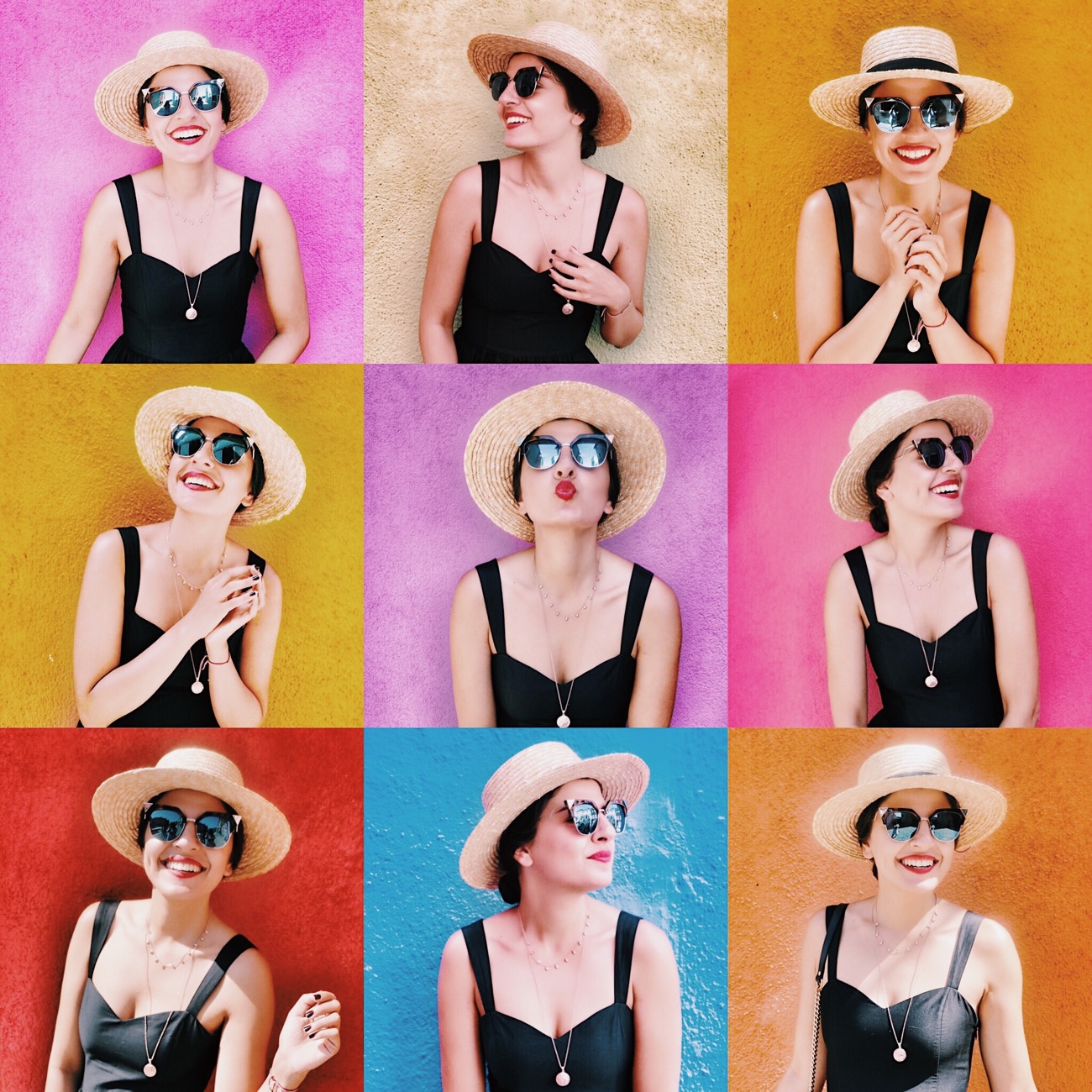 In Wien ist der Winter gestern nun richtig eingebrochen und es schneit sogar! Hier gibt es aber heute statt einem winterlichen Beitrag, endlich (nach ca. 4 Monaten!!) mein Burano Travel Diary. Endlich habe ich es geschafft, alle Fotos zu sortieren und mein Burano Travel Diary zu schreiben!
Burano ist eine kleine Insel in Venedig, auf die ich durch die Leonie aufmerksam geworden bin. Auf den Fotos sah die Insel unbeschreiblich schön und surreal aus. Burano ist eine Insel, auf der sich ausschließlich  bunte Häuser befinden. Man schlendert durch die Gassen und bewundert die Häuser in Regenbogenfarben. Pink, Lila, Türkis, Rot, Grün, Orange! Alles was das Herz begehrt. Wieso die Häuser früher bunt gestrichen wurden, habe ich in diesem Beitrag erzählt:)
Es war gar nicht so leicht, vor meiner Reise nach Burano, Tipps bezüglich der Insel zu finden! Deshalb wollte ich unbedingt diesen Beitrag mit euch teilen.
How to get to Burano
Das Wichtigste, was ihr über Burano wissen müsst ist, dass die bunte Insel nur ca. 40 Minuten von Venedig entfernt liegt. Es gibt zwei Möglichkeiten, von Venedig zur Insel zu gelangen. Entweder ihr nimmt die Fähre, die direkt von der Piazza San Marco abfährt (die braucht allerdings 1,5 Stunden bis zur Insel!!!) oder ihr geht zu Fondament Nove und nimmt die Fähre Nr. 12, welche jede halbe Stunde fährt. Bei der Hinfahrt haben wir, obwohl wir eigentlich recherchiert hatten und darüber bescheid wussten, dass eine Fähre ziemlich lange braucht, natürlich die falsche Fähre genommen und sind von der Piazza San Marco abgefahren.
Die Fahrt war wirklich sehr mühsam, obwohl man bei einigen Inseln vorbeifährt und auch die Aussicht auf Venedig von der Ferne sich sehen lassen konnte. Trotzdem sind 1,5 Stunden auf der Fähre schon extrem. Mein Highlight dieser Fahrt war aber, dass mich dann auch noch eine Biene am Bein gestochen hat.
Ich würde euch wirklich empfehlen mit dem Vaporetto No. 12 zur Insel zu fahren. Bei der Rückfahrt sind wir dann nämlich mit der Nr. 12 zurückgefahren und es war um einiges angenehmer. Am Weg zur Insel sieht man außerdem San Michele, das Friedhof von Venedig, Murano, Torcello und auch viele kleine Insel. 
Wir haben uns eine 48h Karte für Öffentliche Verkehrsmittel um ca. 35€ gekauft. Diese Karte gilt auch für beide Fähren nach Burano und ihr könnt auch alle Vapuretto in Venedig damit benutzen.
How long to stay in Burano
In Burano gibt es keine Unterkünfte, wo man übernachten kann. Deshalb würde ich euch raten, ziemlich früh loszufahren, einen halben Tag auf der bunten Insel zu verbringen und dann am Abend wieder zurückzufahren. Wir sind um ca. 9:30 Uhr losgefahren, weil wir ja eine kürzere Fahrt geplant hatten, waren dann aber erst um ca. 11 Uhr auf der Insel. Um ca. 16 Uhr sind wir wieder zurück nach Venedig gefahren. Fünf Stunden waren für uns auf jeden Fall ausreichend, da es auf der Insel nicht viel zu unternehmen gibt und sie wirklich sehr klein ist.
Where to eat in Burano
Die Auswahl an Restaurants in Burano ist begrenzt. Die meisten Restaurant befinden sich auf der Via Galuppi und auf der Via San Mauro. Wir hatten geplant, im Rivarosa Restaurant auf der Via San Mauro zu Mittag zu essen, weil ich nur Gutes darüber gelesen habe. Leider hatte es geschlossen, als wir dort waren. Deshalb haben wir im Restaurant nebenan und zwar im Al Vecio Pipa gegessen. Dieses Restaurant kann ich auch nur empfehlen!
What to see in Burano
Es gibt in Burano keine Sehenswürdigkeiten an sich, aber die ganze Insel mit den bunten Häusern ist einfach sehenswert. Mir haben am besten die kleinen Gassen mit den bunten Häusern und den kleinen Kanälen gefallen. Durch diese bunten Gassen zu schlendern ist wirklich etwas Besonderes. Von so vielen kleinen, bunten Häusern umgeben zu sein, war einfach wie im Märchen. Die Insel wird nicht umsonst als die Colorful Island bezeichnet!
Was ich zum Schluss noch sagen möchte: Dort angekommen, kann man vergessen, dass dort wirklich Menschen leben, weil es wie im Märchen ist. Die Häuser werden aber bewohnt. Deshalb ist es sehr wichtig respektvoll zu sein und beim Fotografieren die Privatsphäre der Menschen, die dort leben, zu beachten.
Falls ihr eine Reise nach Venedig plant, dann würde ich euch einen Besuch nach Burano nur empfehlen. Es ist wirklich etwas Besonderes und auf jeden Fall sehenswert:) Meine Looks aus Burano findet ihr hier, hier und hier!
---
English: Burano Travel Diary
Finally it's time for my Burano Travel Diary. As you may know I had the chance to visit Burano this summer during my trip to Venice. When I was searching for some tips before my trip I couldn't find a lot therefore I really wanted to share my Burano Travel Diary with you guys.
Burano is a small island in Venice. It's also known as the Colorful Island because of the colorful houses. In Burano you can't see houses in neutral shades. It's like a fairytale or like you're walking on a rainbow. Everything you see is pink, orange, blue, red & yellow houses.
How to get to Burano
There are two options on how to take the ferry from Venice to Burano. You can take a ferry which is close to Piazza San Marco but this one has a long journey of 1,5h or you can walk to Fondament Nove and take the Vapuretto No. 12 which only takes about 40 minutes. Although we knew that there were two options and of course we wanted the 40 minutes one we took the wrong ferry from Piazza San Marco and had a 1,5h journey with the ferry. This was really exhausting and time consuming so I'd highly recommend you to take the Vapuretto No. 12 which we did on our way back and it was the best! You'll also pass the cemetery island of San Michele, Murano, Torcello and other small islands.
How long to stay in Burano & what to do
Burano is very small and there are no accommodations so I'd highly recommend you to catch an early ferry to the island. We where on the island from 11 to 16 o'clock and this was enough to see everything because basically there's no sightseeing included. The "only" thing you can see on the island are the colorful houses, the pathways and the canals. Actually we wanted to have lunch at Rivarosa Restaurant but unfortunately it was closed so we had lunch at Al Vecio Pipa, both on Via San Mauro. The food was really really good! There's one main street Via Galuppi where you can find most of the restaurants and souvenir shops and also on Via San Marco there are some cute shops and restaurants.
Last but not least I wanna talk about the fact that Burano is an Island where people live. Therefore please be respectful to the people living there and keep in mind the privacy of the people when taking pictures.
If you are visiting Venice also plan a day trip to Burano because it's really worth it! Hope you liked this post! You can find my looks from Burano here, here & here.
MerkenMerken