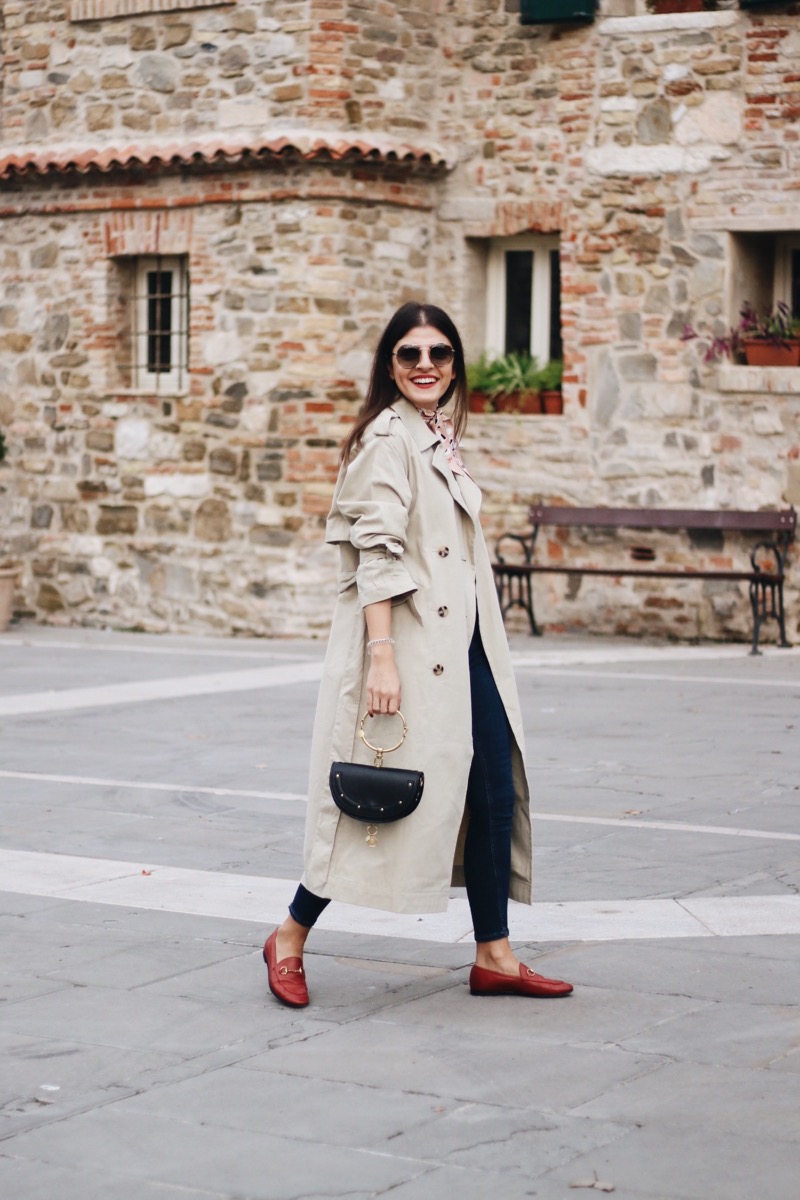 Ich habe den Nationalfeiertag, genauso wie letztes Jahr, wieder in Italien, um genauer zu sein in Grado verbracht. Grado ist zwar nicht sehr groß und es gibt auch nicht wirklich viel, was man dort machen kann, aber trotzdem mag ich die Stadt sehr gerne. Deshalb verbringen wir auch öfter unsere Kurzurlaube dort. Zu unserem Glück war das Wetter sonnig und angenehm.
Da wir von Donnerstag bis Sonntag dort waren hatten wir auch genug Zeit, um in das Outlet Center Noventa Di Piave zu fahren. Das Outlet gehört zwar zur McArthur Glen Gruppe, aber dort gibt es einige tolle Marken wie Sergio Rossi, Valentino, Marni, Marc Jacobs und Fendi, die es bei uns leider nicht gibt. Sehr viel habe ich zwar nicht gefunden, aber ein Seidentuch von Fendi und ein Ring von Marc Jacobs durften mit. Bei Valentino gab es sogar die Rockstud Flats in einigen Farben und ich habe ein weißes Paar anprobiert, da der Preis wirklich sehr sehr gut war für diese Schuhe. Sie haben mich aber nicht zu 100% überzeugt.
Meinen heutigen Look habe ich rund um mein neues Seidentuch von Fendi gestylt. Es ist ein sehr klassischer Look mit ein paar Twists und diese Looks mag ich einfach am Liebsten. Meine geliebte Jamie Jeans von Topshop kombiniert mit einem weißen T-Shirt und einem Trenchcoat, beides von Monki. Die roten Gucci Jordaan Loafer sorgen für etwas Farbe. Die Tasche ist ein Lookalike von dem Chloé Nile Minaudière Modell und sie ist ein richtiger Hingucker! Wie findet ihr diesen Look? Ich bin total verliebt in jedes einzelne Teil und würde dieses Outfit am Liebsten jeden Tag tragen!
Shop my look:
Skinny Jeans: Topshop (shop here & here)
White T-Shirt: Monki (similar here & here)
Trenchcoat: Monki (shop here)
Loafers: Gucci (shop here & here, budget version here)
Bag: FTW Shop
Foulard: Fendi (shop similar here & here)
Sunglasses: Prada (shop here)
Ring: Marc by Marc Jacobs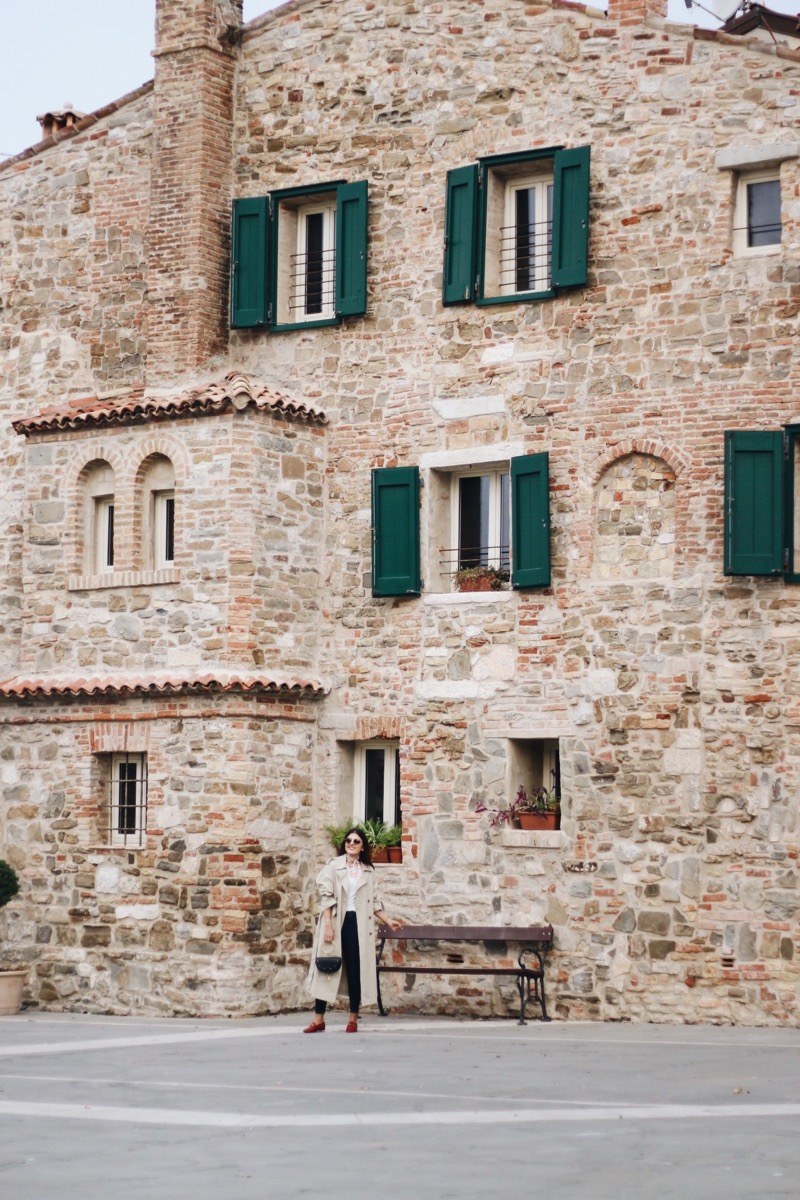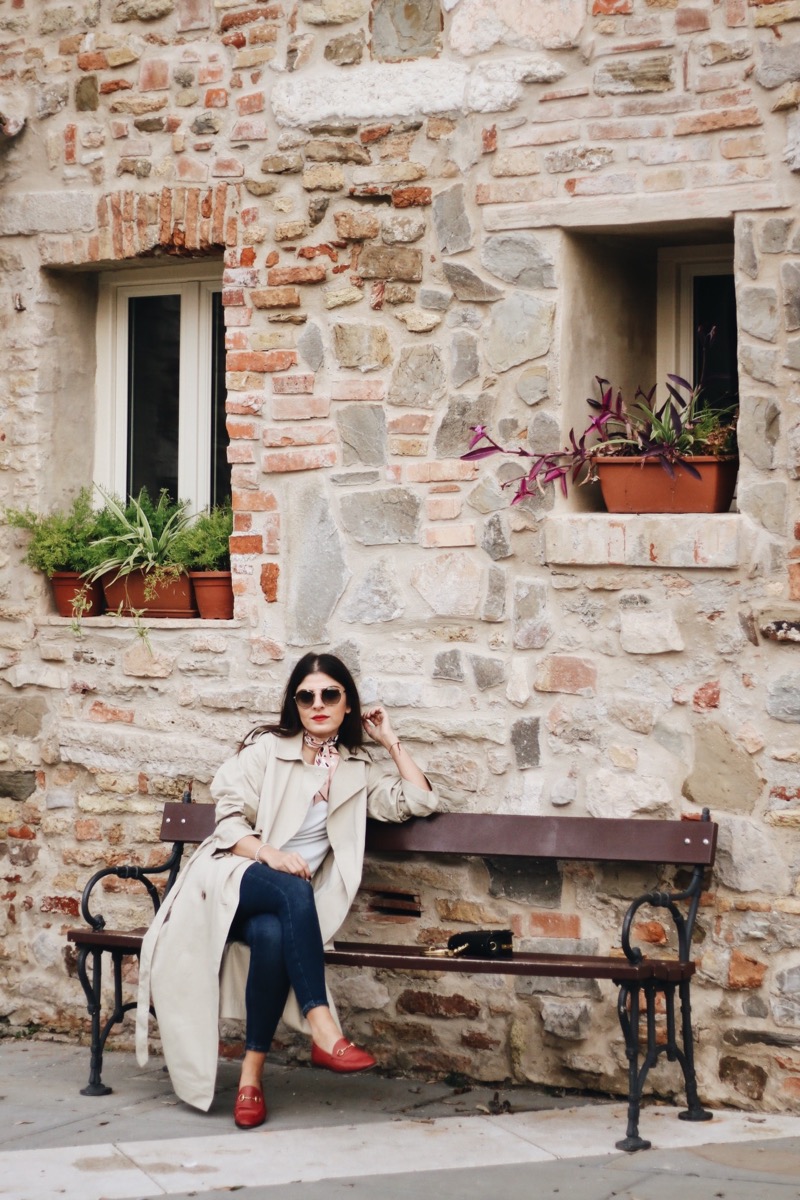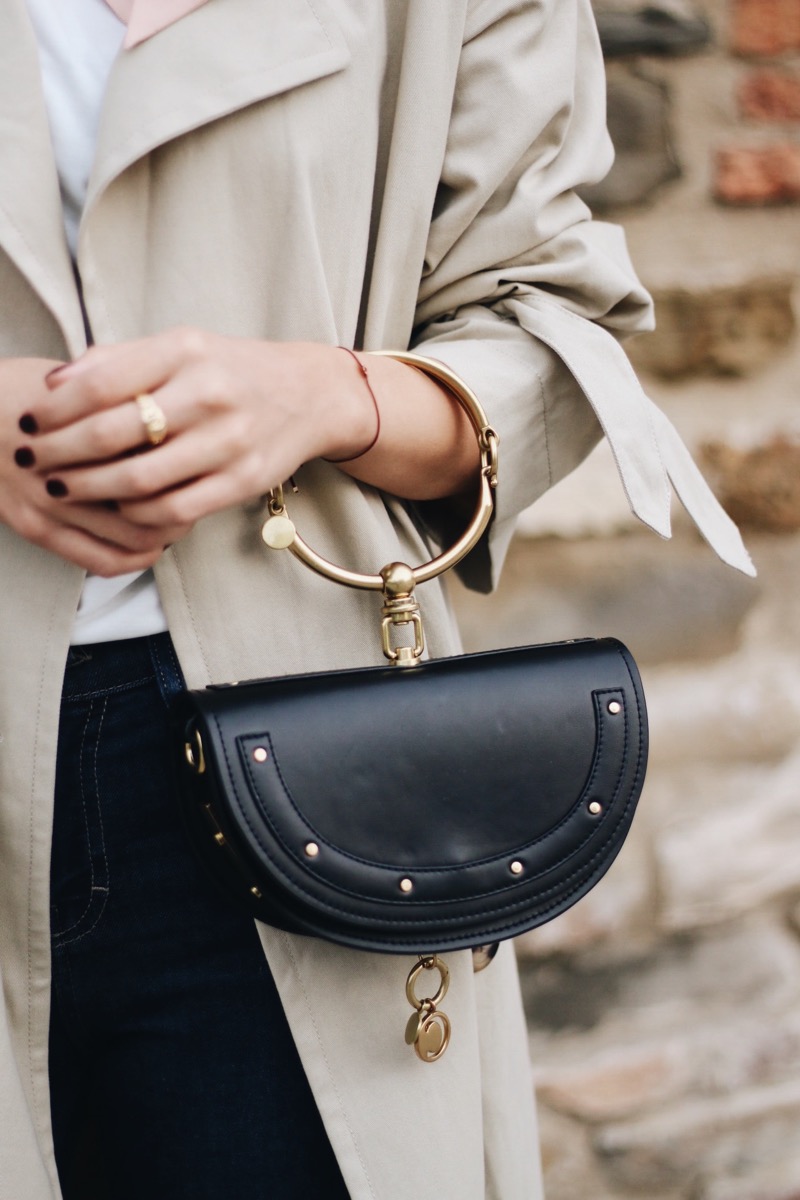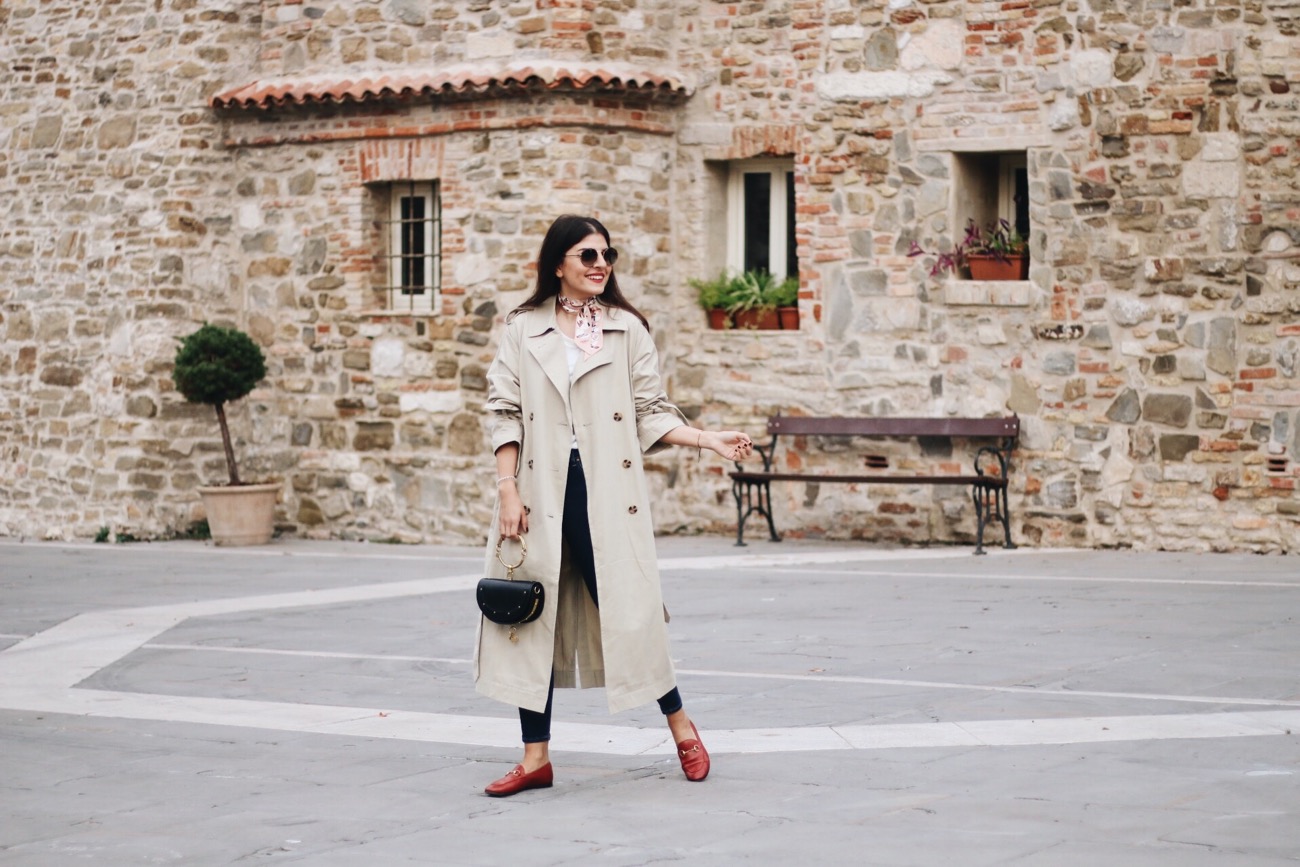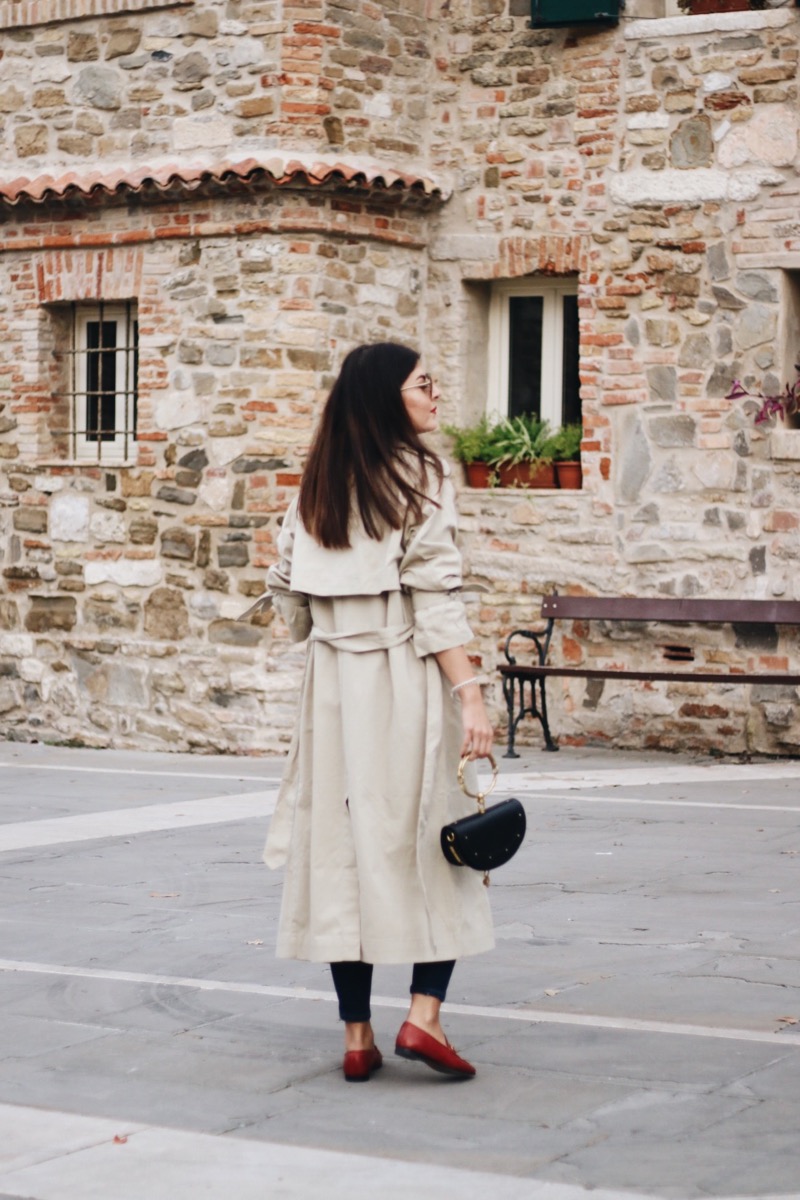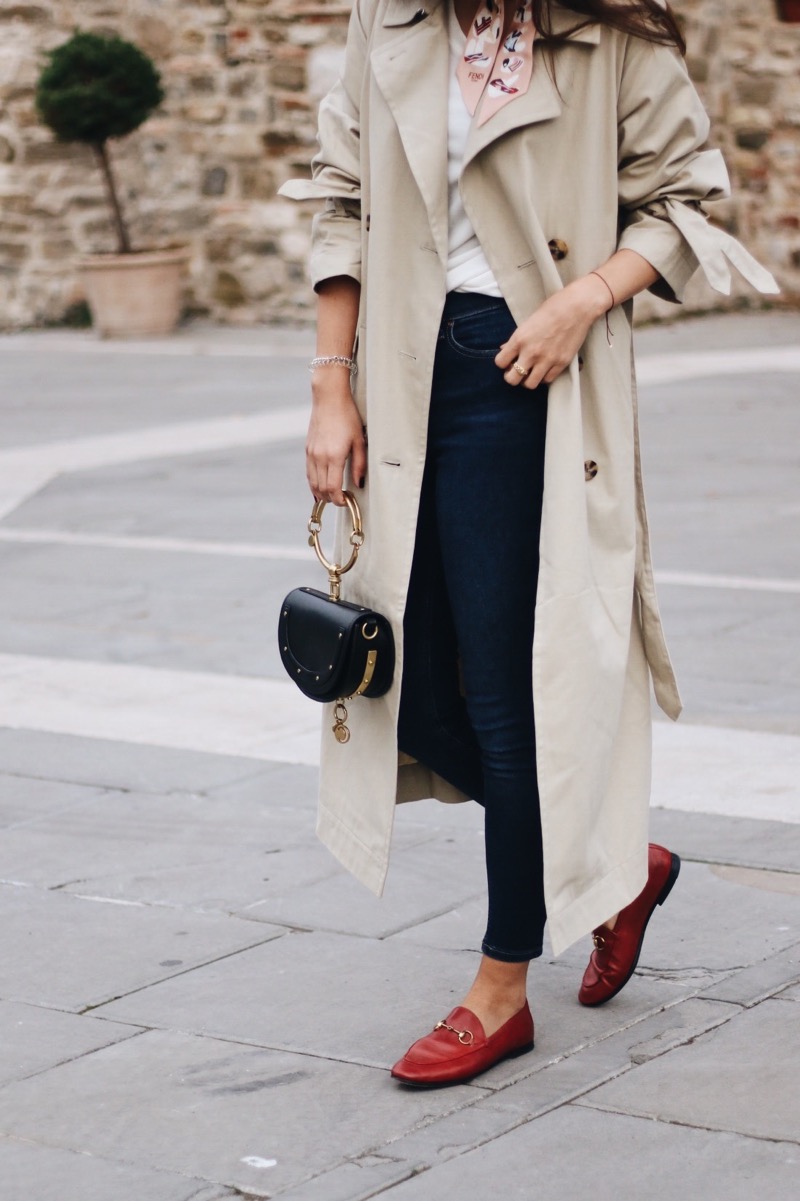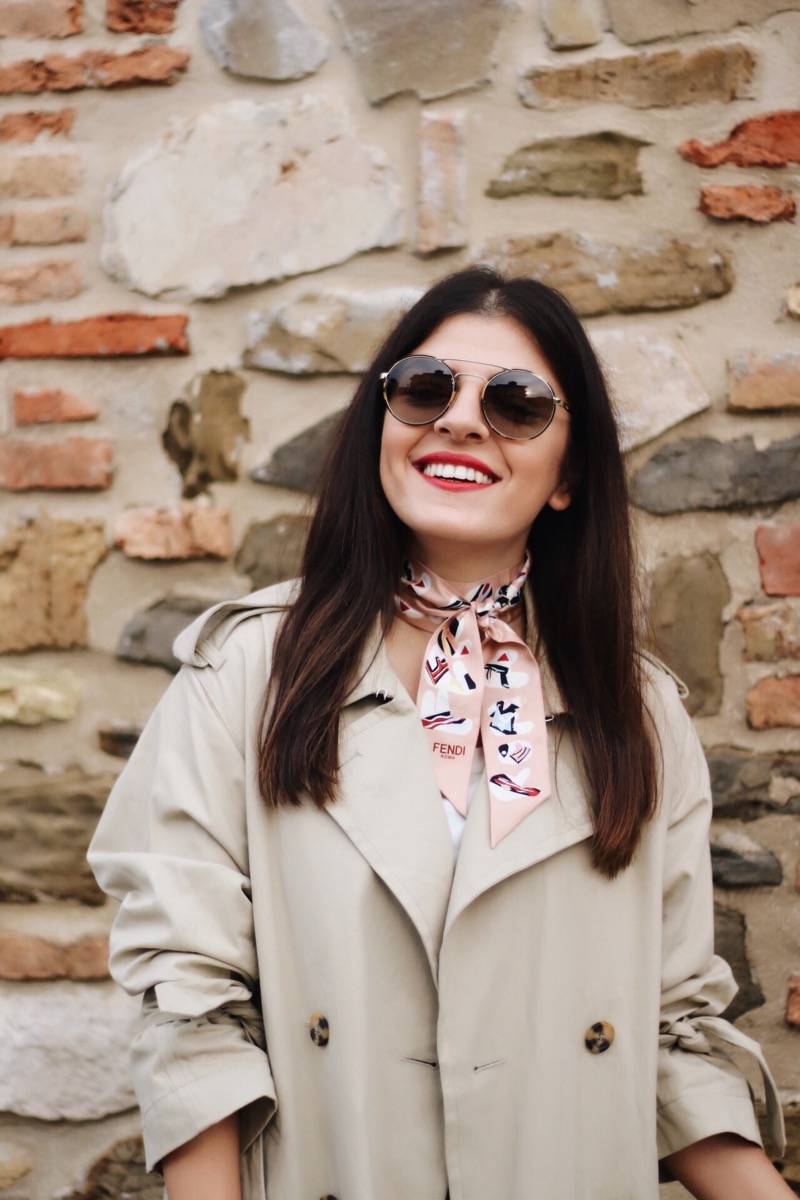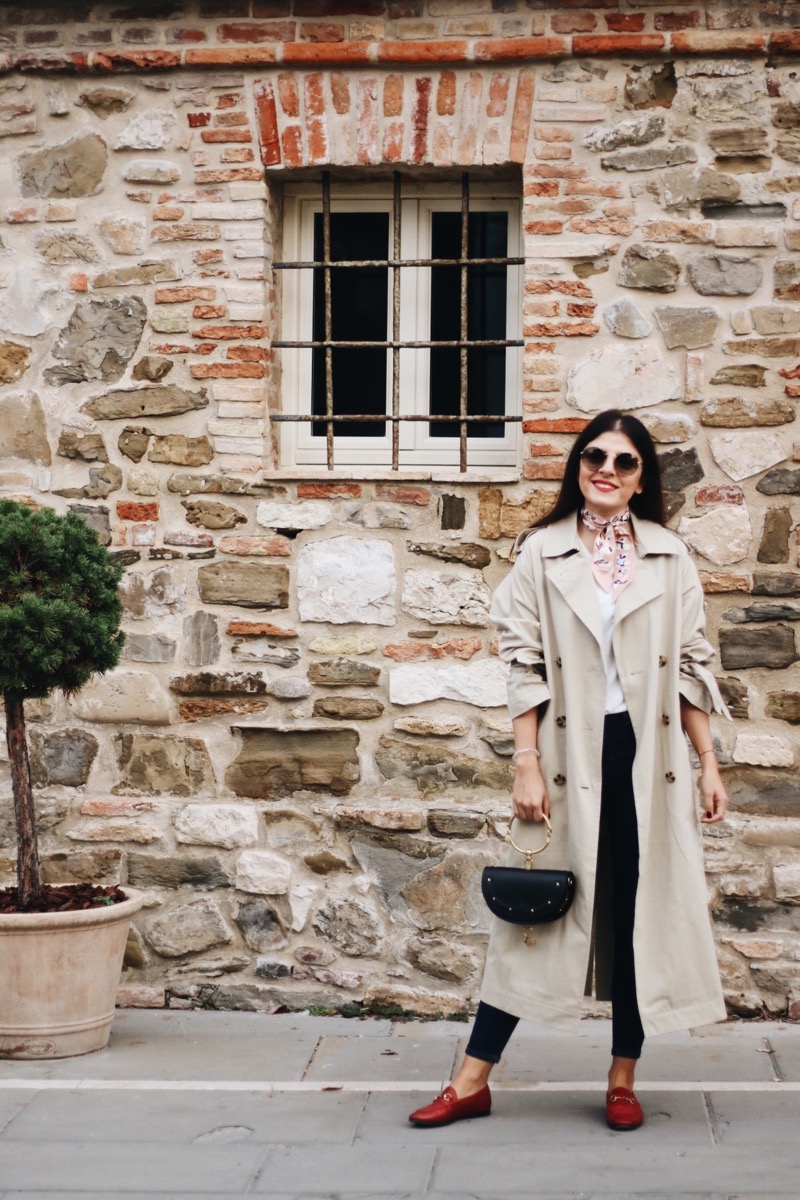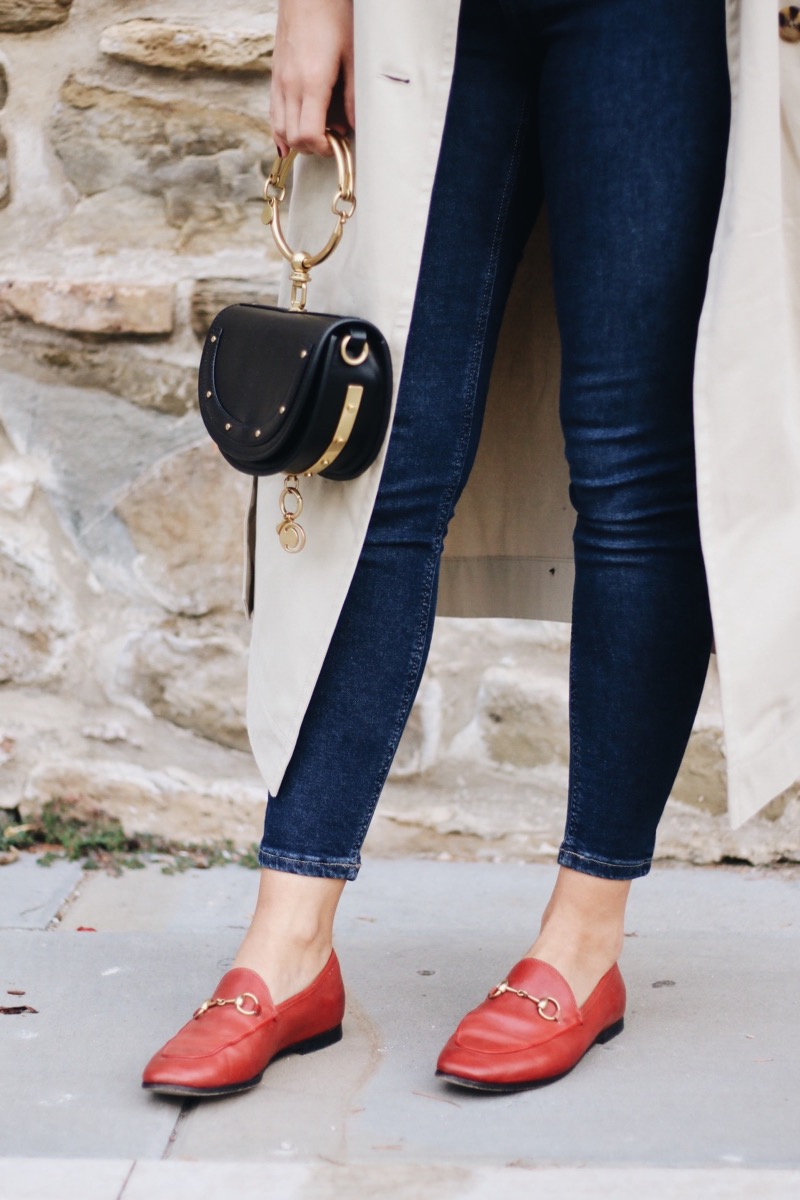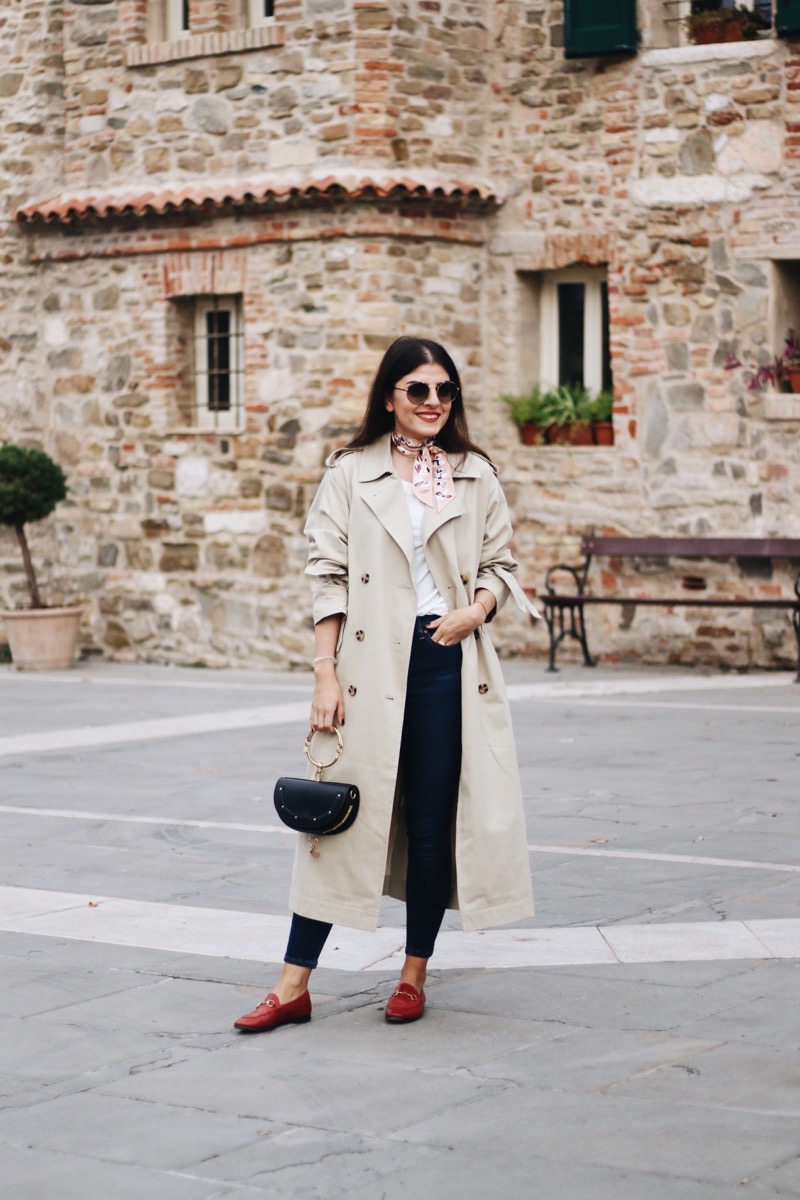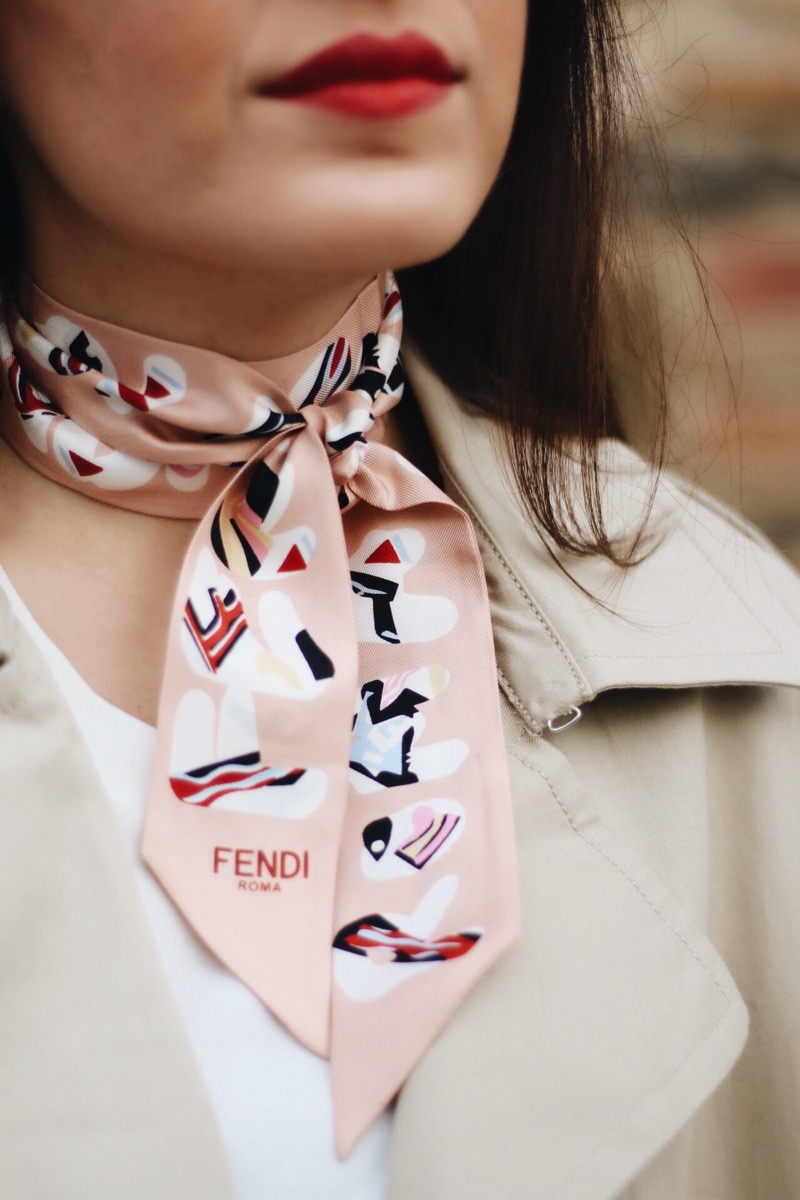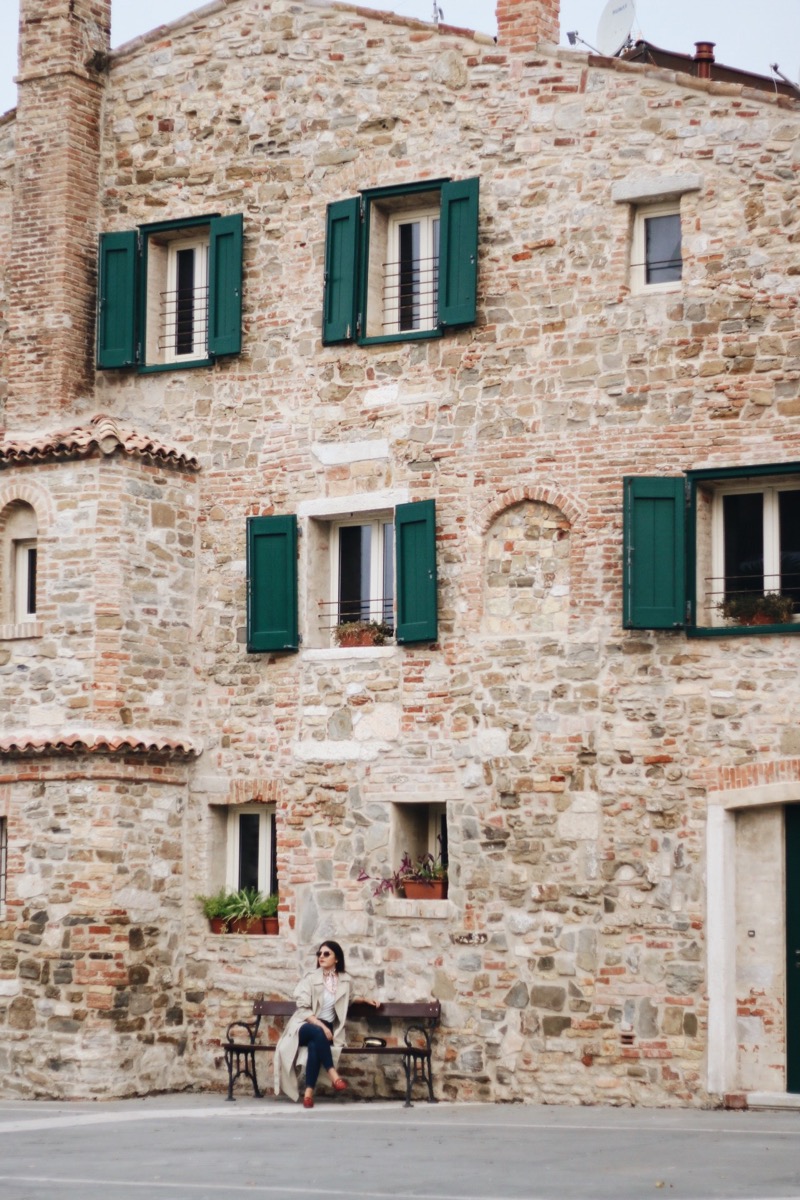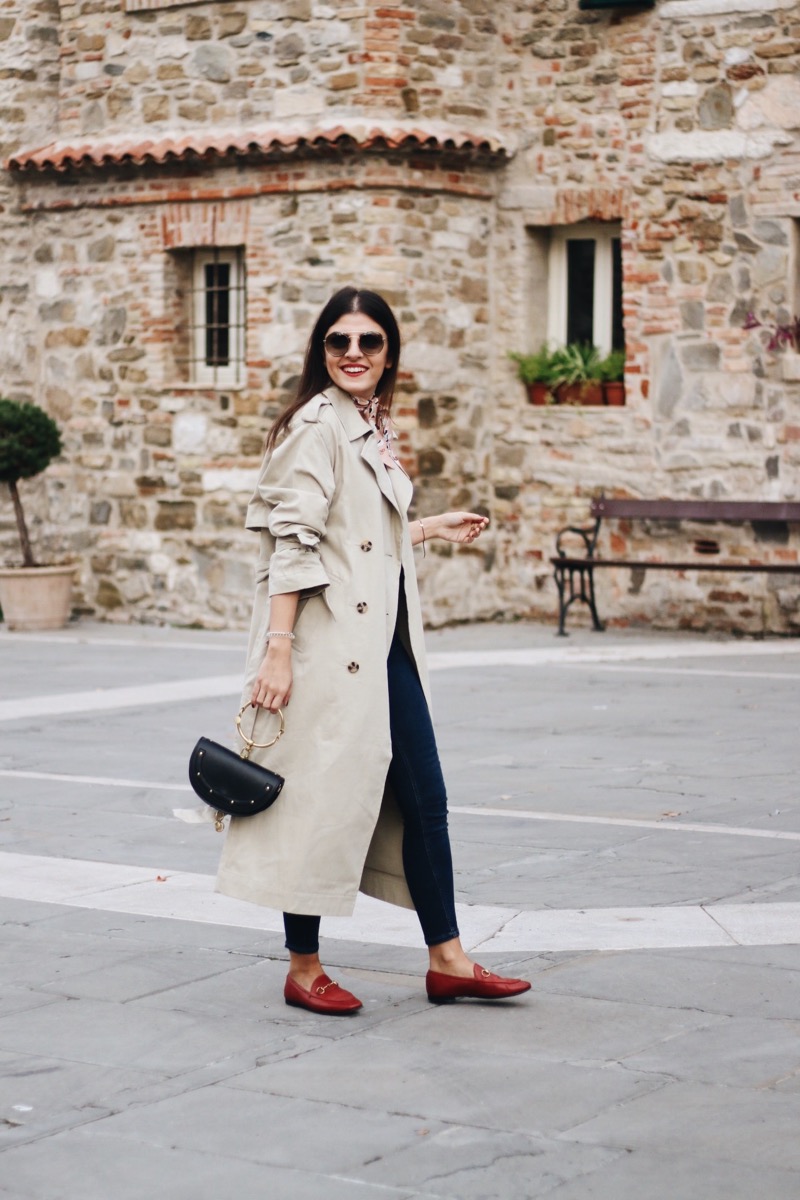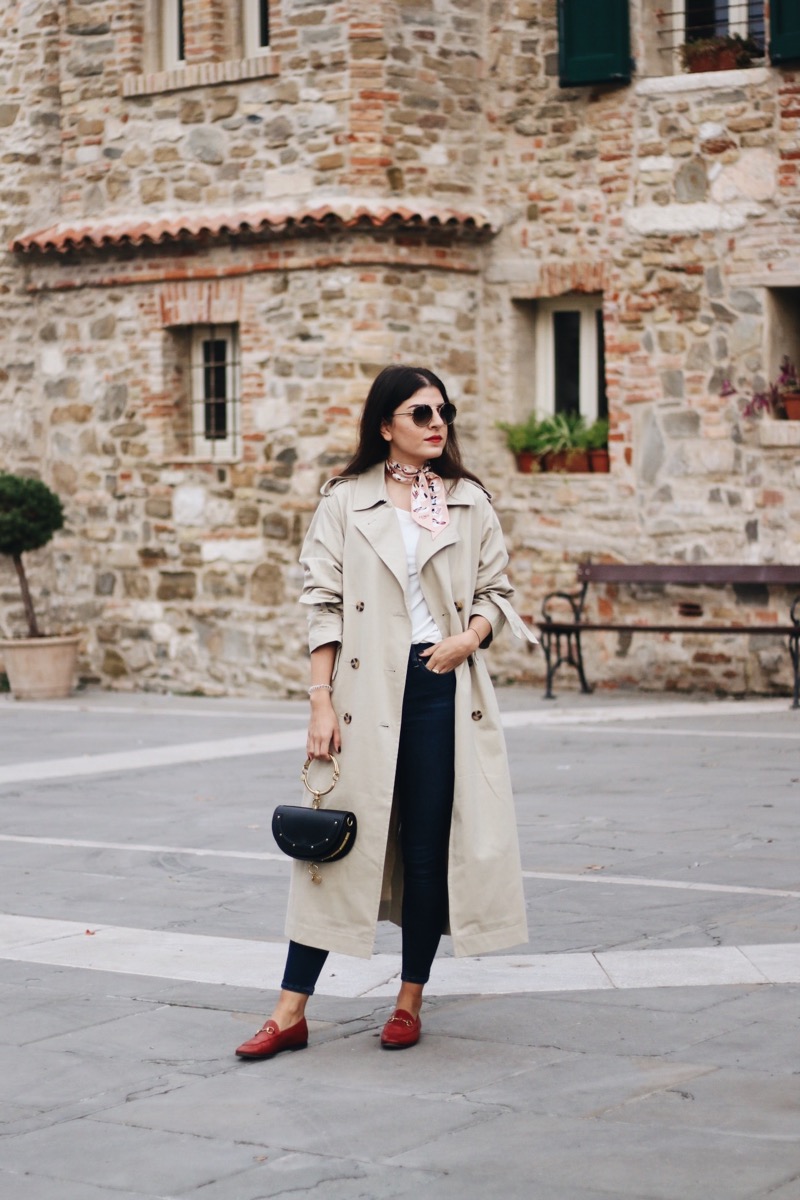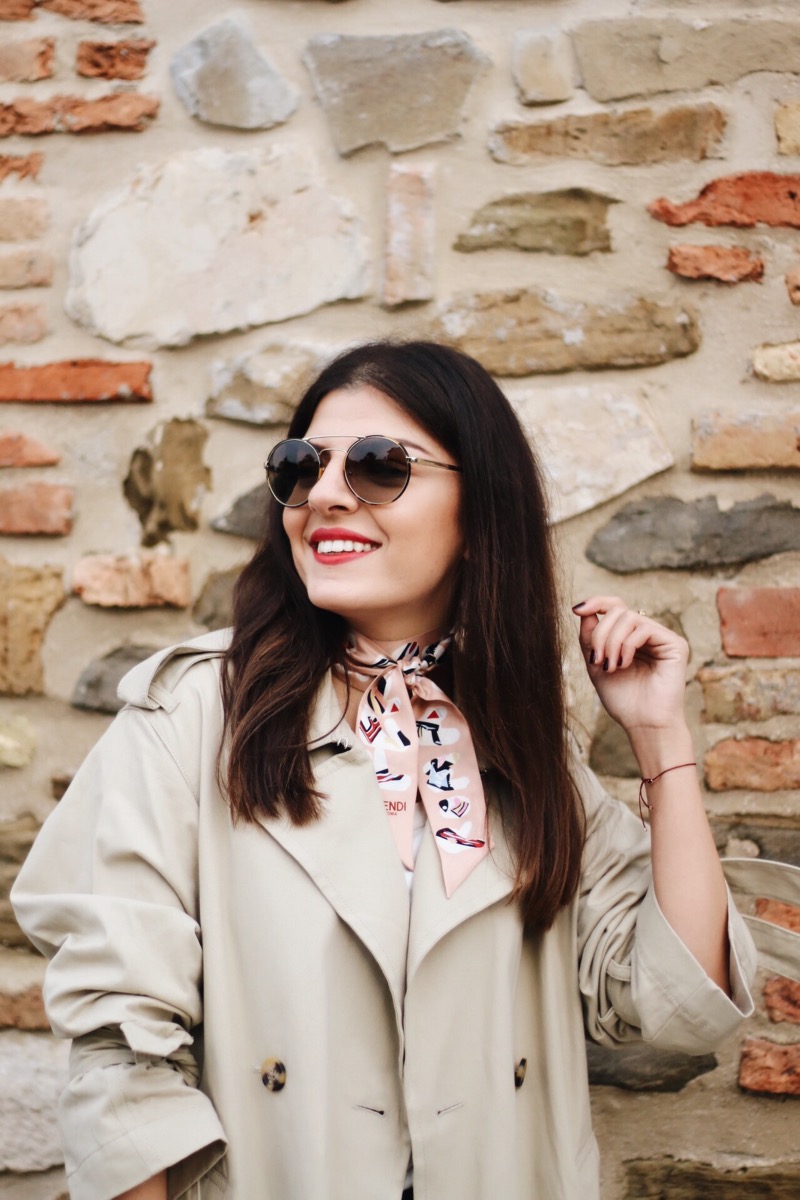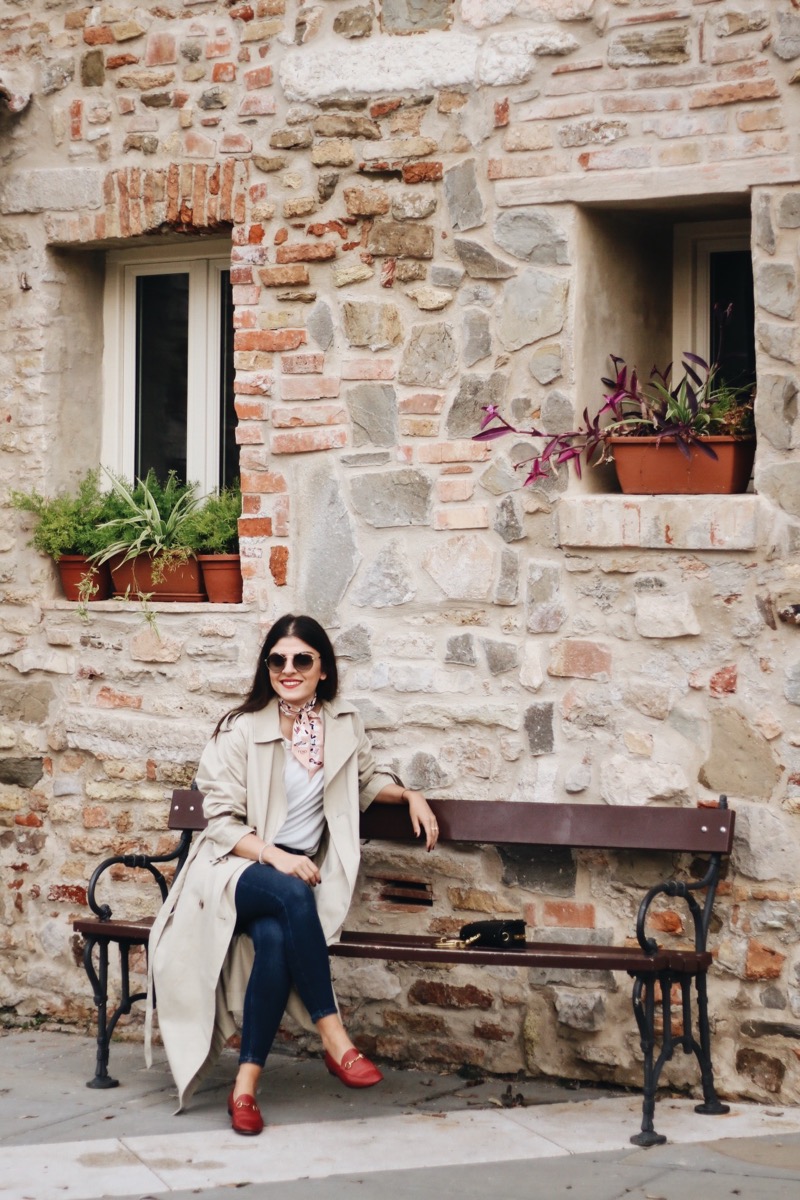 English: I've spend the last weekend in Grado, Italy. Grado is a small city and there's not a lot you can do there but I still really like the Italian City. We also had the time to go to the Noventa di Piave Outlet which is only a 1 hour drive from Grado. There you can find brands like Sergio Rossi, Valentino, Marni, Marc Jacobs and Fendi. I got a silk foulard from Fendi and a ring by Marc Jacobs. I also tried on a pair of the Rockstud Flats from Valentino but I wasn't 100 % sure about them.
Today's look is all about my new silk foulard from Fendi. I kept the look quite classy and simple because these kind of looks are my favorites. My beloved Topshop Jamie Jeans, a white Shirt and a trench coat both from Monki and red Gucci Jordaa Loafer which add a bit of color. The bag is a Chloé Nile Minaudière lookalike and I'm in love with this bag. How do you like this look? I love it so much that I'd love to wear the exact same look everyday!
*dieser Beitrag enthält Affiliate-Links