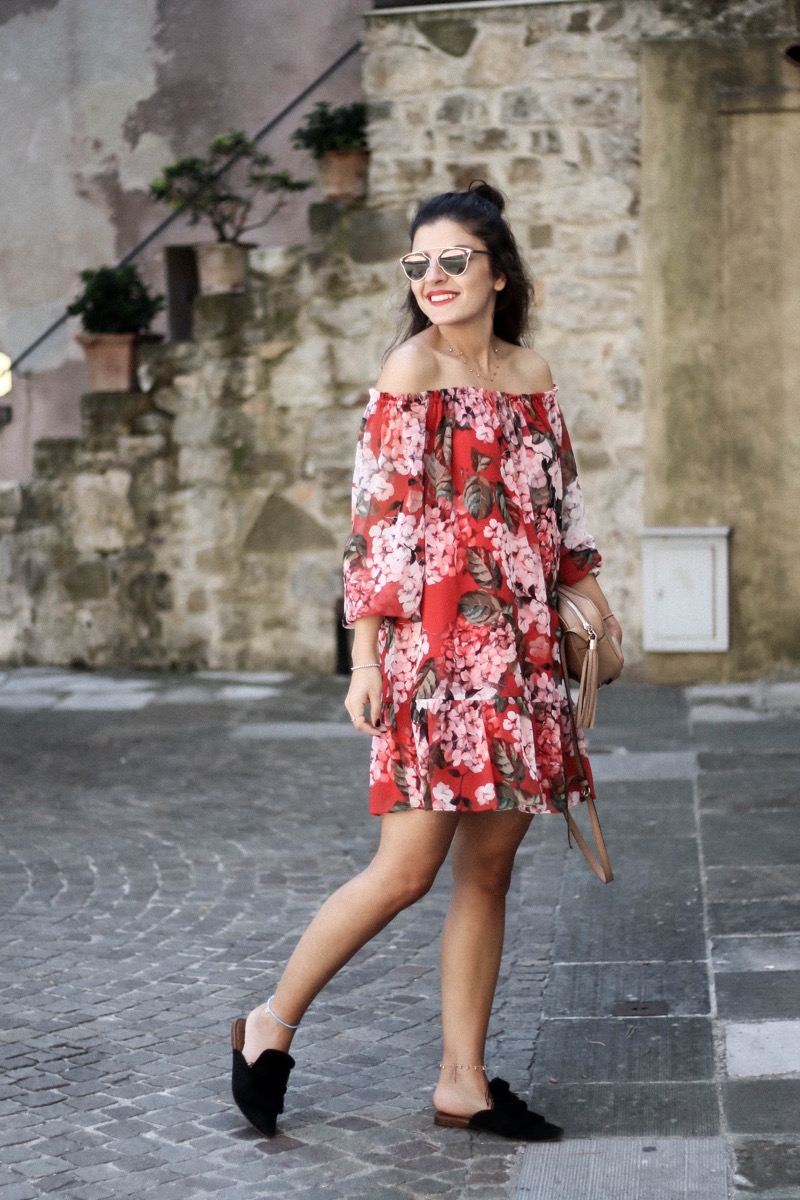 Ich liege leider seit ein paar Tagen krank im Bett. Ich glaube, der Wetterumschwung hat meinem Körper nicht so gut getan. Zum Glück habe ich aber noch ein paar Looks aus dem Urlaub, die ich noch unbedingt mit euch teilen möchte. Heute zeige ich euch ein Outfit, das ich an unserem ersten Tag getragen habe. In Italien angekommen, haben wir den Tag in Grado verbracht. Grado liegt an der Nordküste der Adria und ich war das erste mal mit 10 Jahren dort. Seitdem bin ich auch ein großer Italy-Liebhaber. Dort haben wir zu Mittag gegessen, sind durch die Gassen geschlendert und nach einer Kaffeepause sind wir dann weiter gefahren.
Ich habe mich für ein florales off the shoulder Kleid in rot entschieden, was bei dieser Kulisse wirklich eine gute Entscheidung war. Die Mules von Mango hatte ich in Italien wirklich sehr oft an und ich kann euch gar nicht sagen, wie bequem sie sind. Ich hätte mir wirklich nicht gedacht, dass ich sie so oft tragen werde. Sie werden auch im nächsten Sommer bestimmt oft zum Einsatz kommen! Wie gefällt euch der Look? Ich werde mich jetzt noch weiter auskurieren und morgen geht es mir dann hoffentlich besser:)
Shop my Look:
Floral Off the Shoulder Dress: Mango (similar here & here)
Bag: Gucci (shop here & here)
Mules: Mango (very similar here & here)
Sunglasses: Dior (shop here & here)
Necklaces: Turkey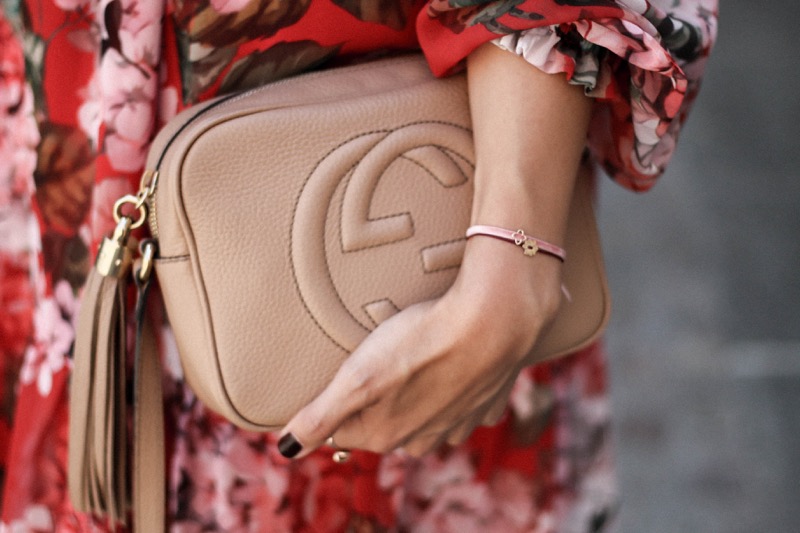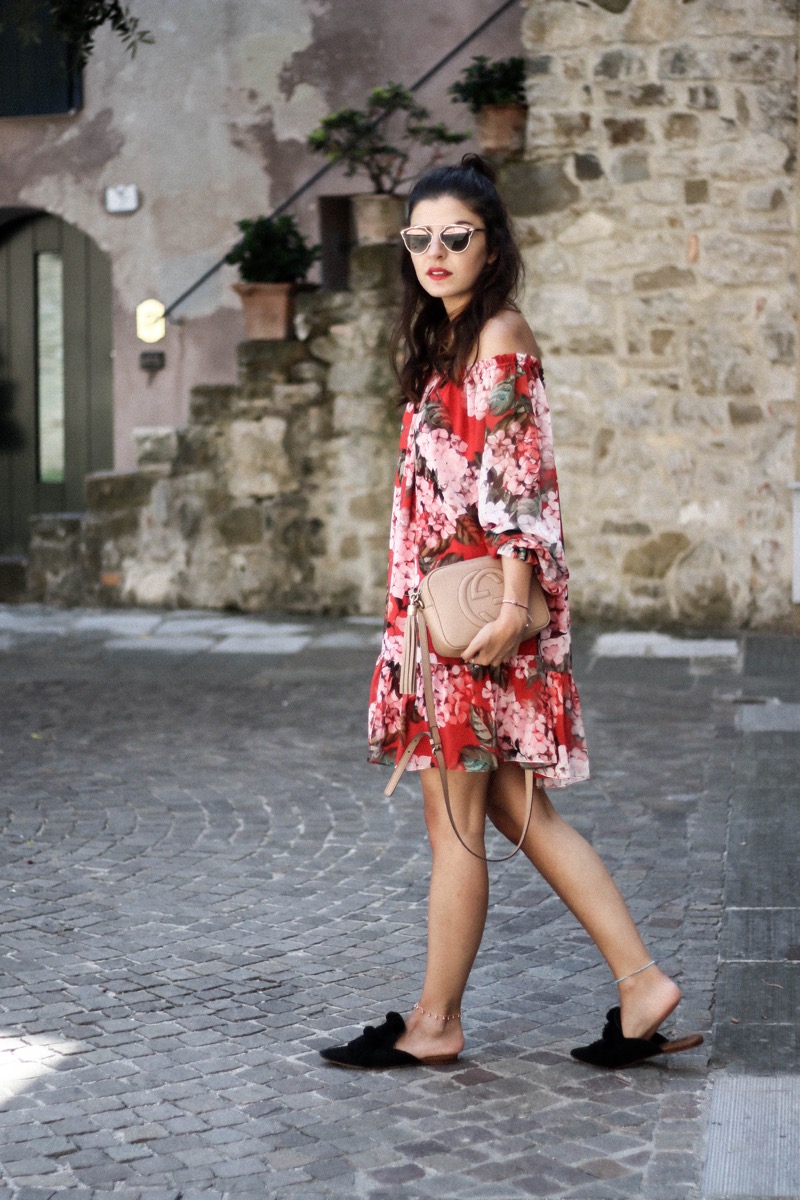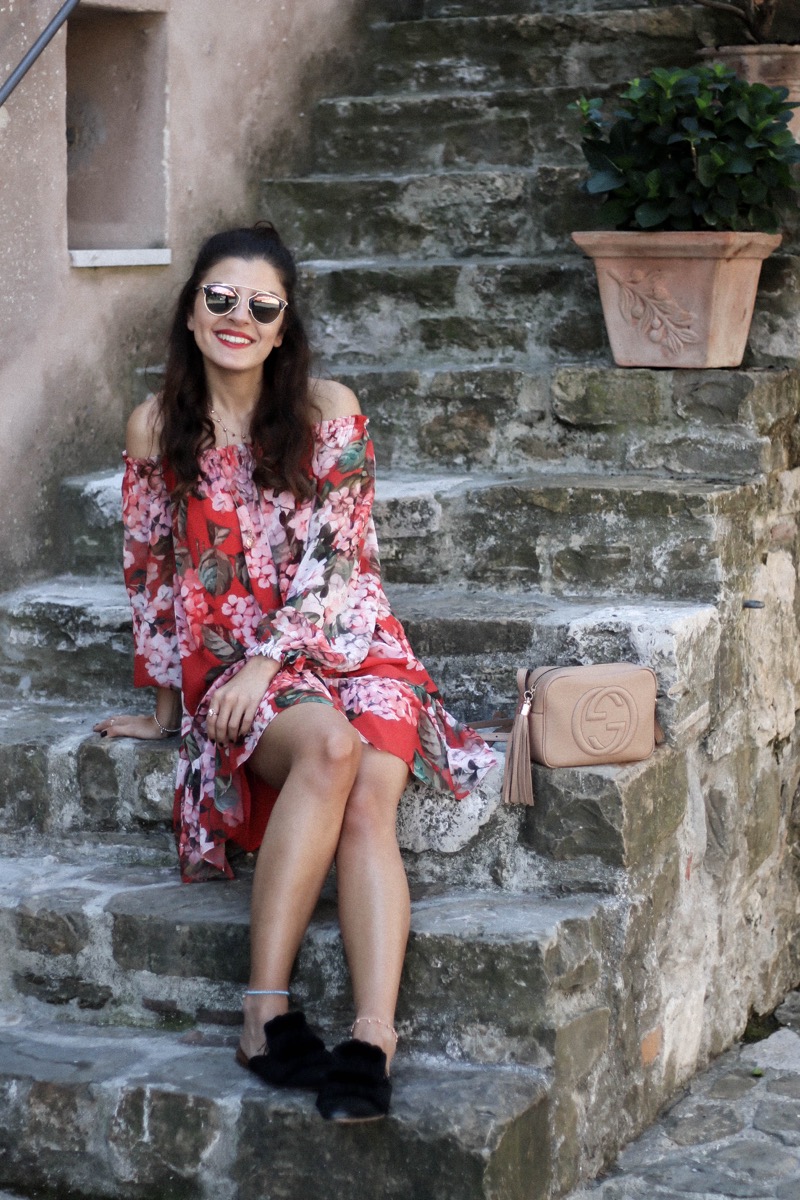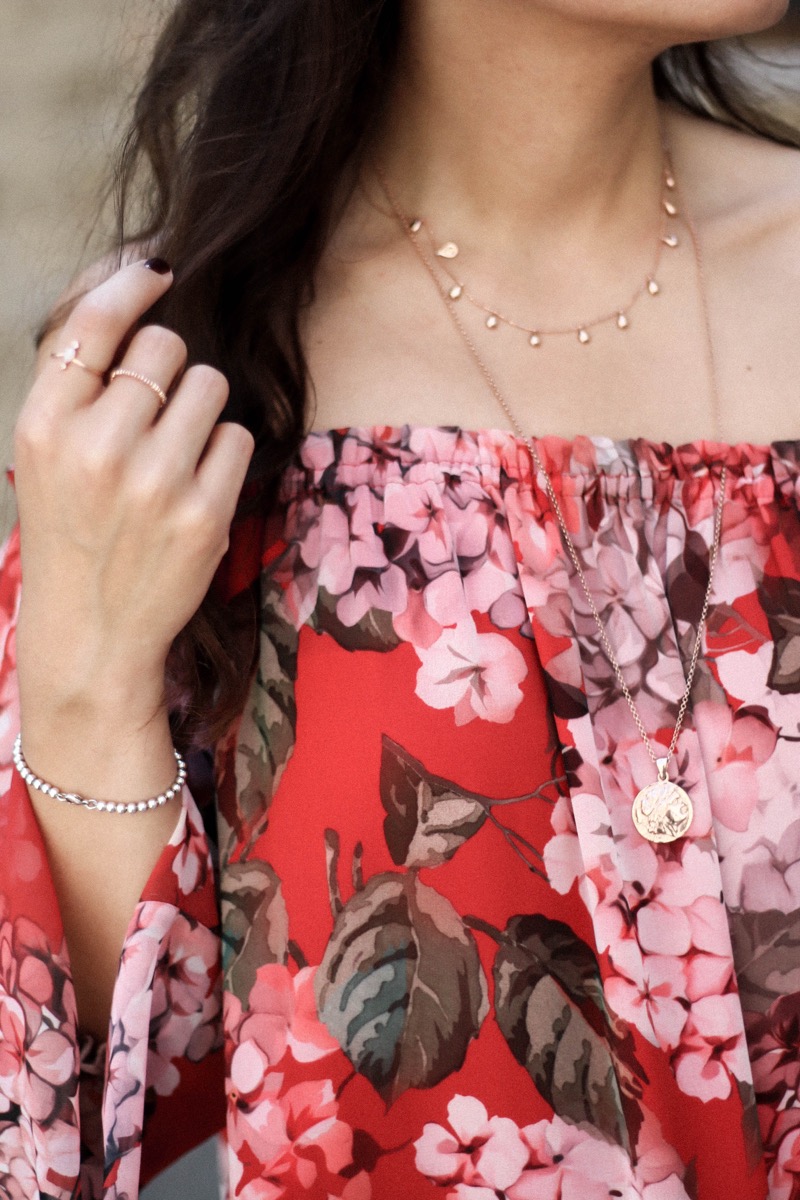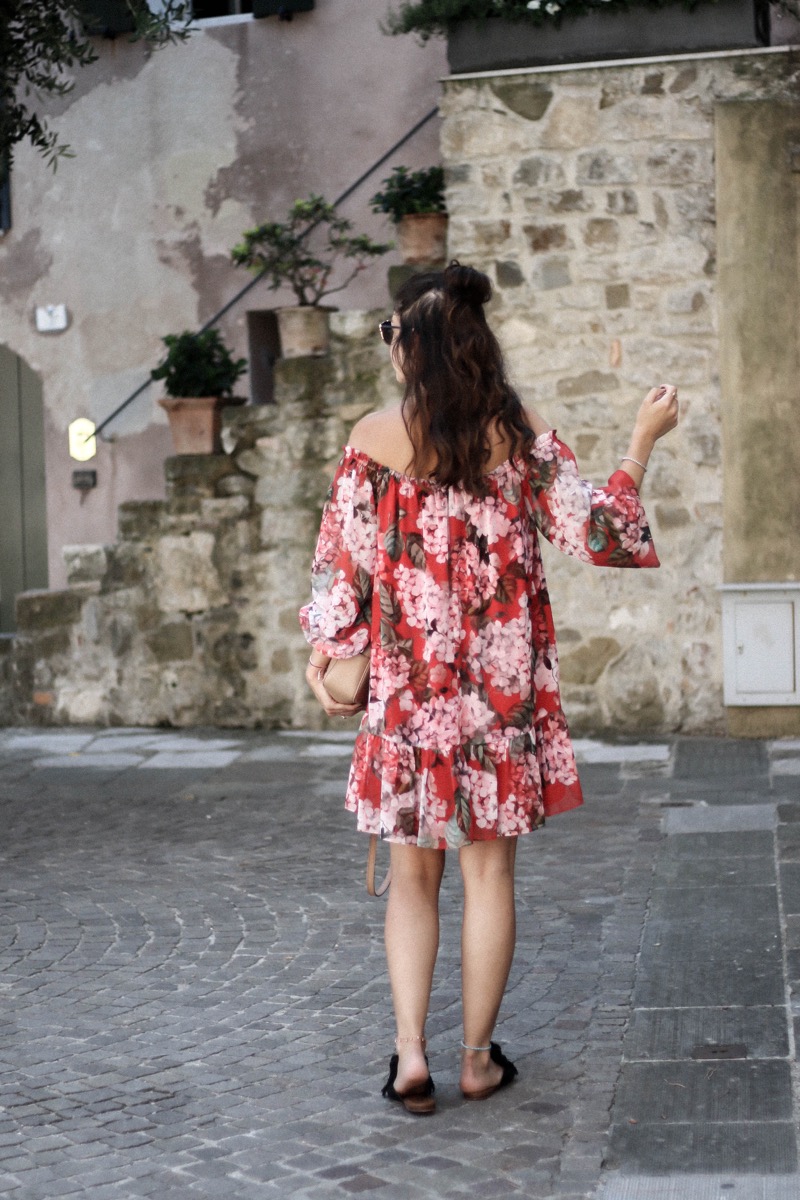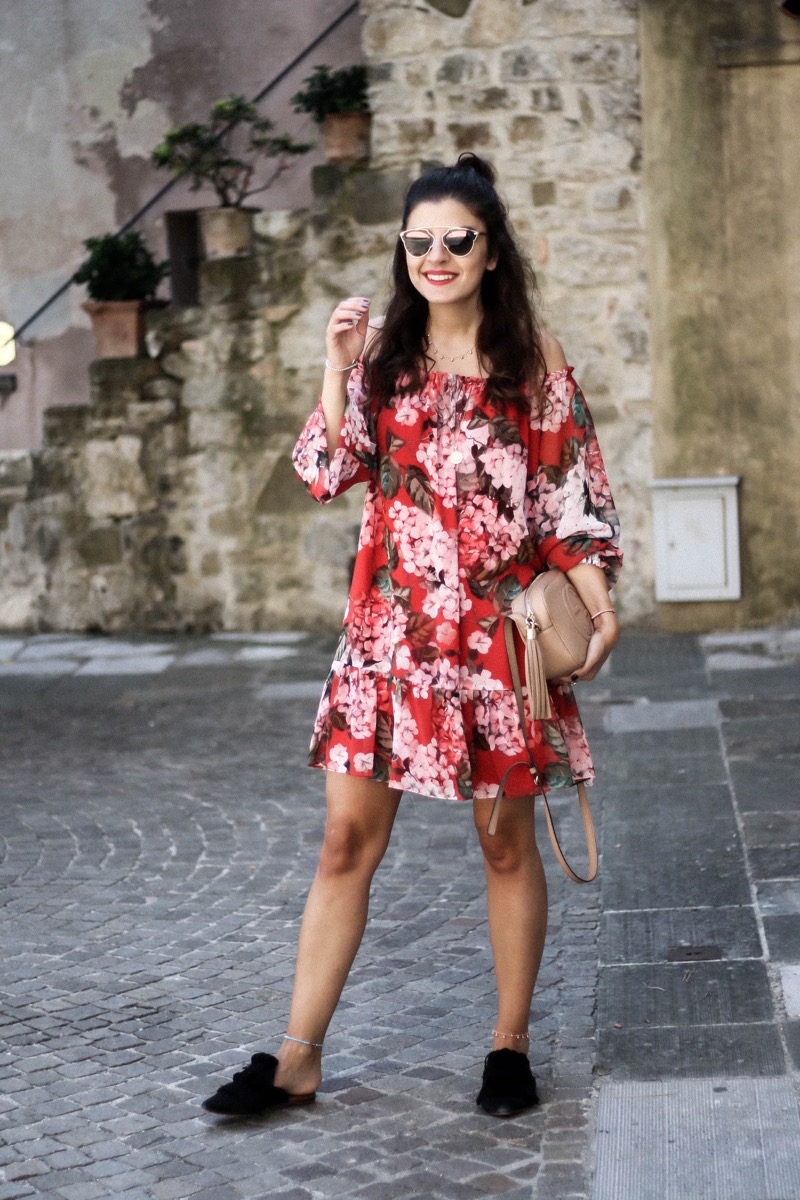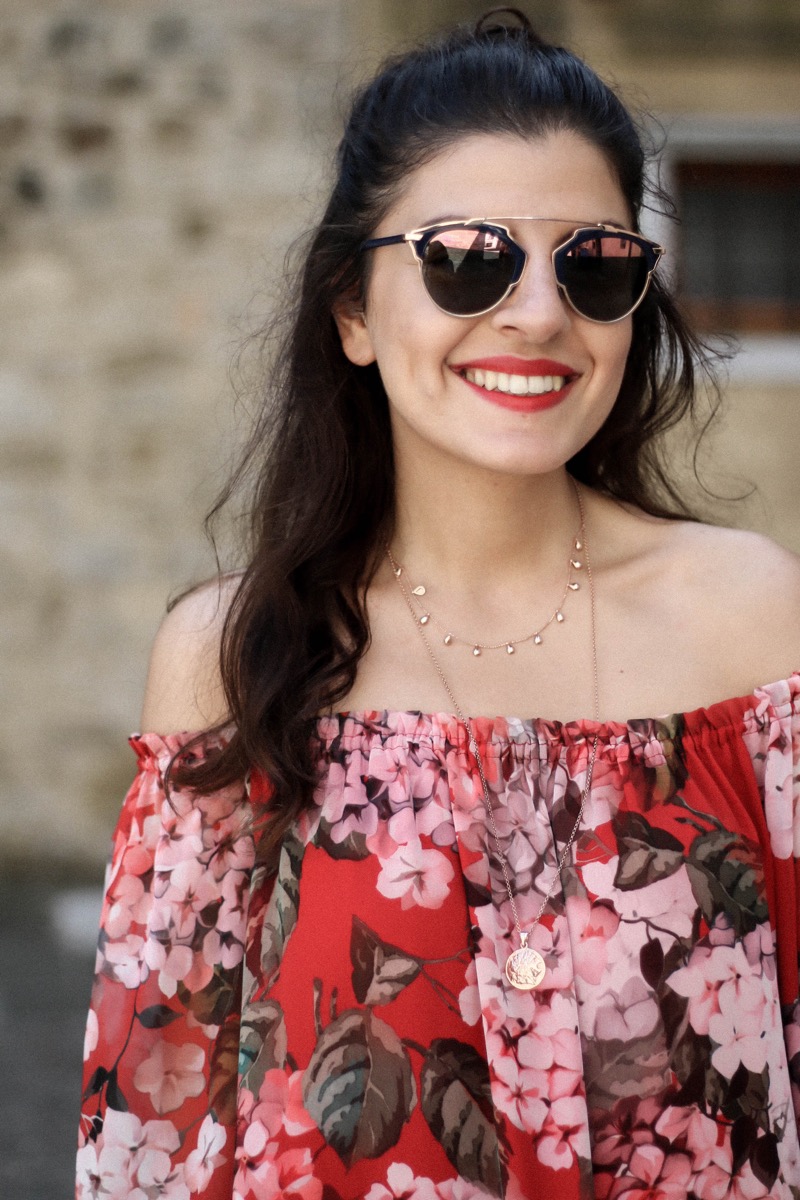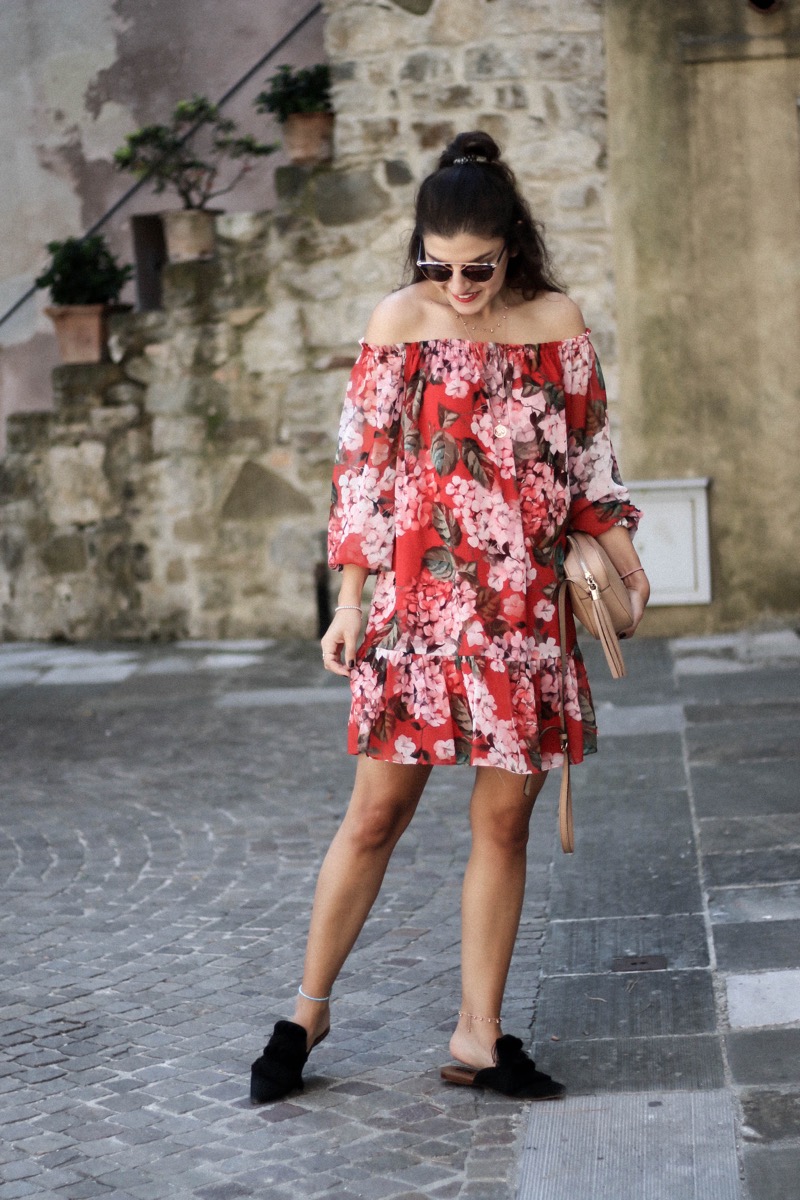 English: I'm feeling not very well since a few days but at least I still have some outfits from my holidays in Italy for you guys. We spent our first day in Grado, which lies on the North Adriatic Coast. I first went to Grado when I was 10 years old and since then I'm in love with Italy. We had lunch in Grado, strolled around the alleys and after a coffee break we continued our trip.
I was wearing a floral off the shoulder dress in red which was just perfect for the scenery. What do you think? By the way I was wearing these Mules a lot during my vacation and I can not tell you how comfy they are. I did not expect that! I'll for sure wear them a lot next summer. Hope you like my look:)