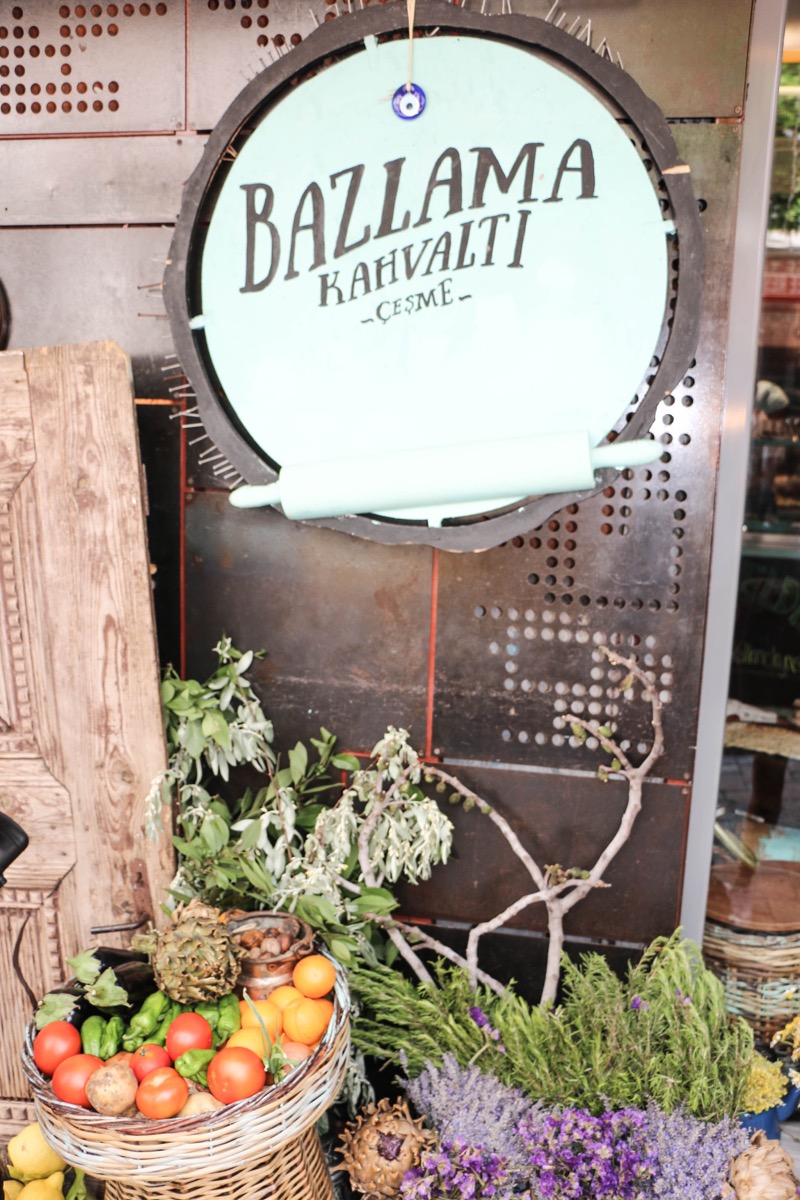 Falls ihr immer noch nicht wisst, dass ich sehr gerne esse und neue Locations ausprobiere, dann ist es jetzt an der Zeit. Auch vor meiner Reise nach Istanbul habe ich mich wieder darüber informiert, wo es tolle Frühstücks-Lokale und Restaurant gibt und auf das "Bazlama Kahvalti Cesme" bin ich immer wieder gestoßen. Cesme ist ein Ferienort an der Ägäis und ist bekannt für diese Art von Frühstück. Dieses Frühstück nennt sich "Serpme" und es bedeutet, dass man viele verschiedene Speisen in kleinen Portionen aufgetischt bekommt. Wie ihr auf den Fotos sehen könnt sind das meistens Tomaten, Gurken, Käsearten, Marmelade, Oliven, Aufstriche und was auf keinen Fall fehlen darf ist Menemen (Rührei mit Tomaten und Paprika). Serpme Frühstück findet man zwar fast überall in Istanbul, aber es ist nicht überall empfehlenswert. Die Inhaber, Mutter & Tochter, kommen ursprünglich aus Cesme. Vor ein paar Jahren sind sie nach Istanbul gezogen und haben dieses Lokal eröffnet. Die Mutter steht in der Küche und die Tochter kümmert sich um den Rest. Die Mutter ist gleich an unseren Tisch gekommen, hat sich mit uns unterhalten und war wirklich sehr freundlich.
In diesem Lokal gibt es nur dieses Frühstück, aber das Motto der Inhaber lautet "Man darf nicht aufstehen, bevor man satt ist". Pro Person kostet das Frühstück 80 TL, dass sind umgerechnet ca. 20€. Nicht gerade billig, aber wie gesagt man bekommt soviel Nachschub wie man will. Egal ob Tee, Menemen, Teigwaren oder sonstiges. Die Dekoration erinnert auch total an Cesme (hier kommt ihr zu meinen Beiträgen aus Cesme) und ist wirklich sehr hübsch. Die selbstgemachten Marmeladen wie Orange, Erdbeeren, Granatapfel uvm. gibt es übrigens auch zu kaufen. Reservieren kann man hier leider nicht, deshalb sollte man spätestens um 9:30 dort sein, um einen Platz zu bekommen. Als wir fertig waren mit unserem Frühstück um ca. 11 Uhr war vor der Tür eine lange Warteschlange.
Die Lag ist auch wirklich super, deshalb kann ich euch dieses Lokal wirklich nur empfehlen. Falls ihr mal in Istanbul seid, dann schaut dort unbedingt vorbei!
Adresse: Osman F. Seden Sok. No: 8 Nisantasi/Istanbul; Tel: 0531 8339199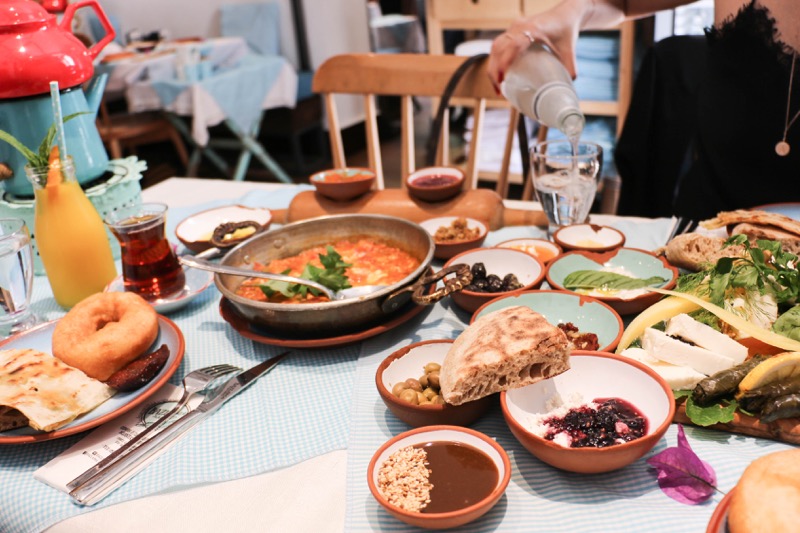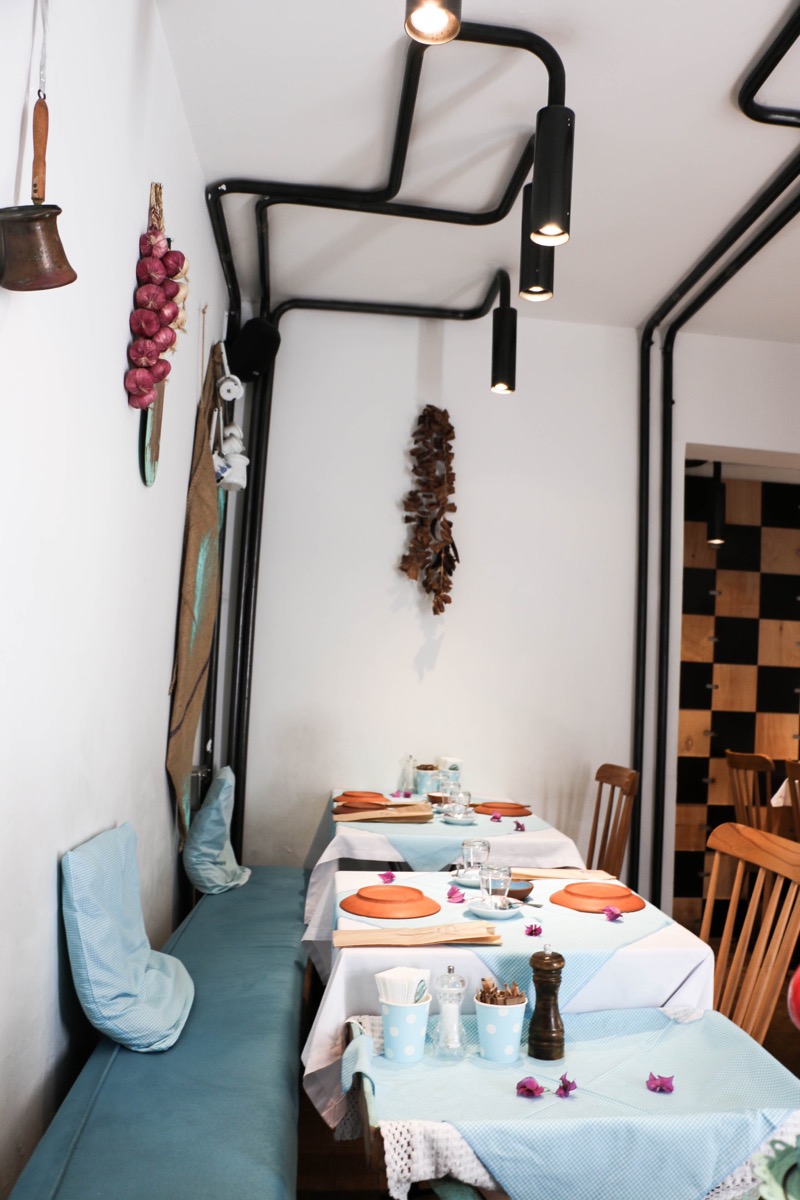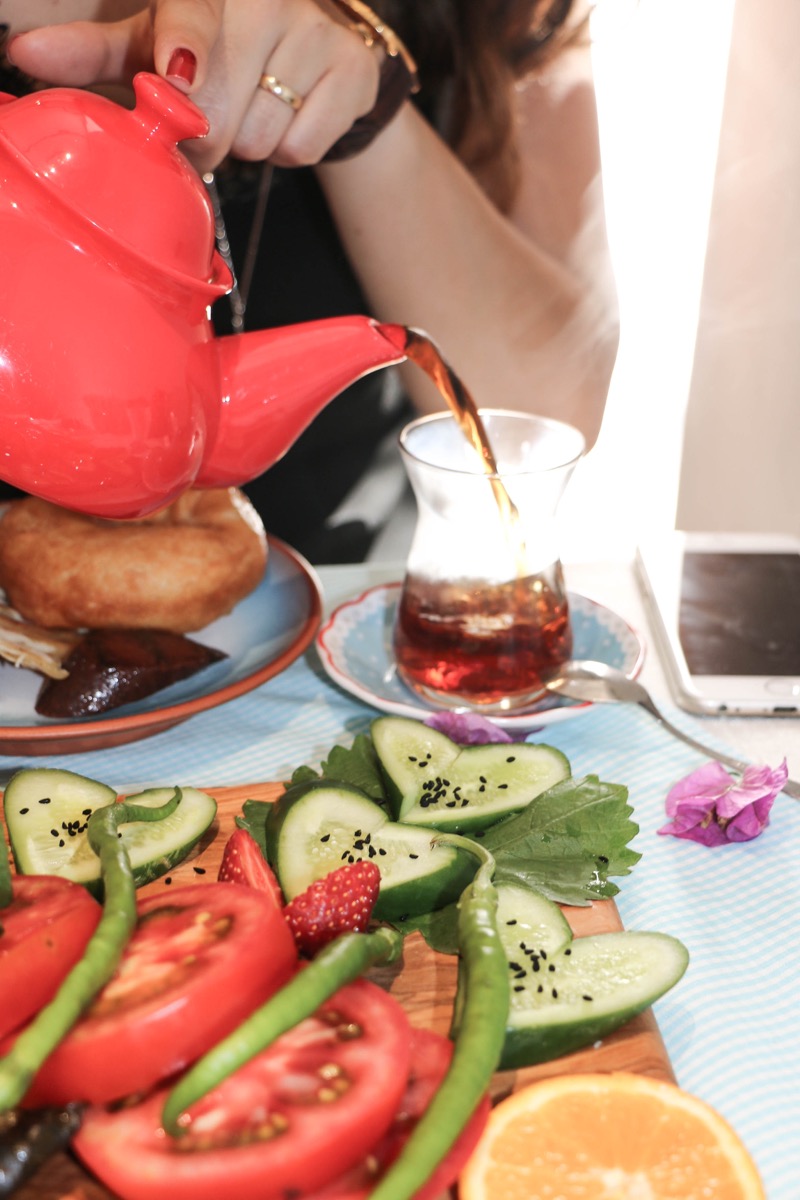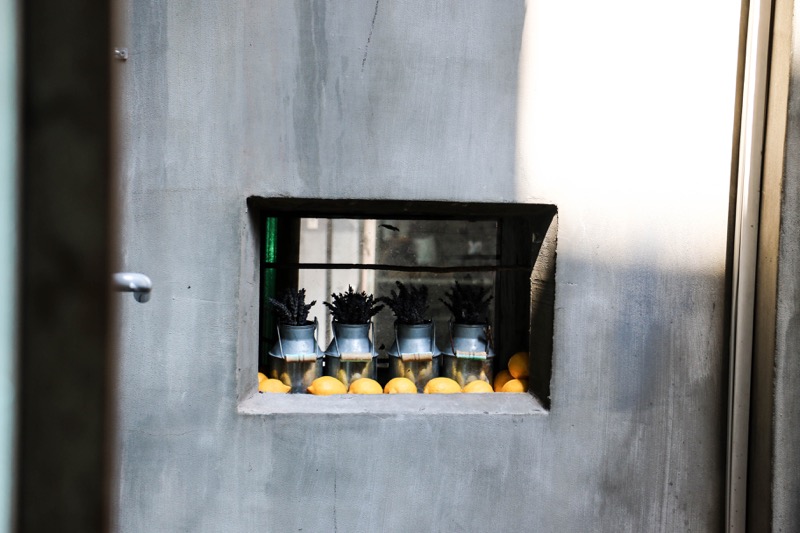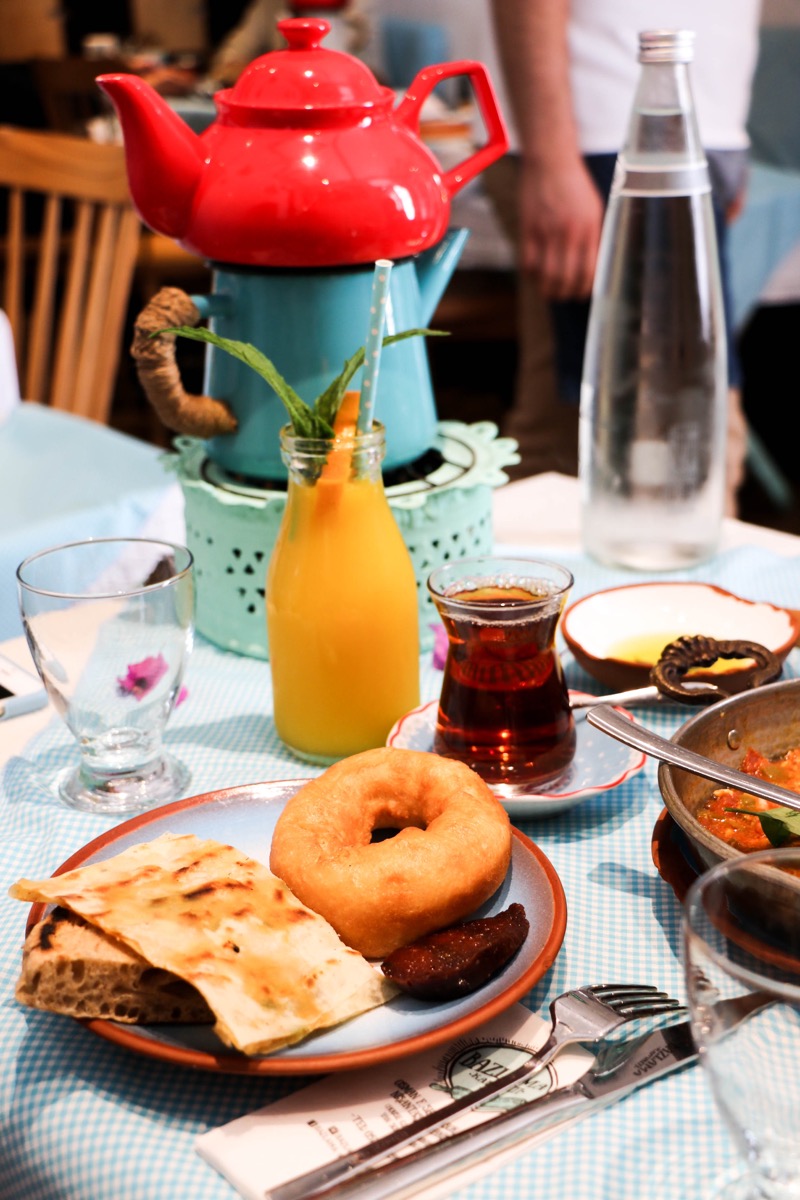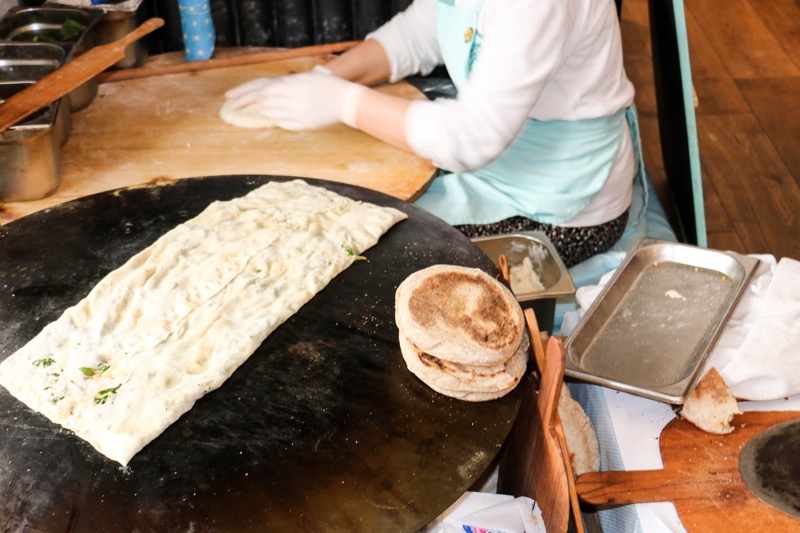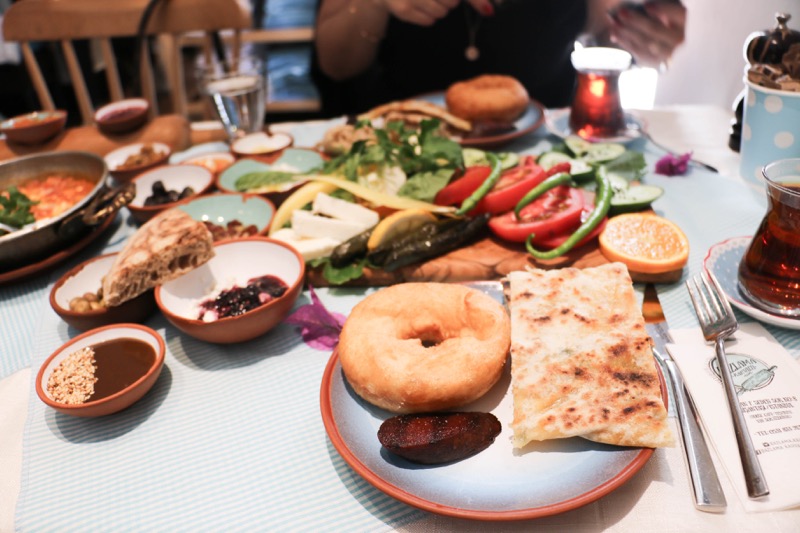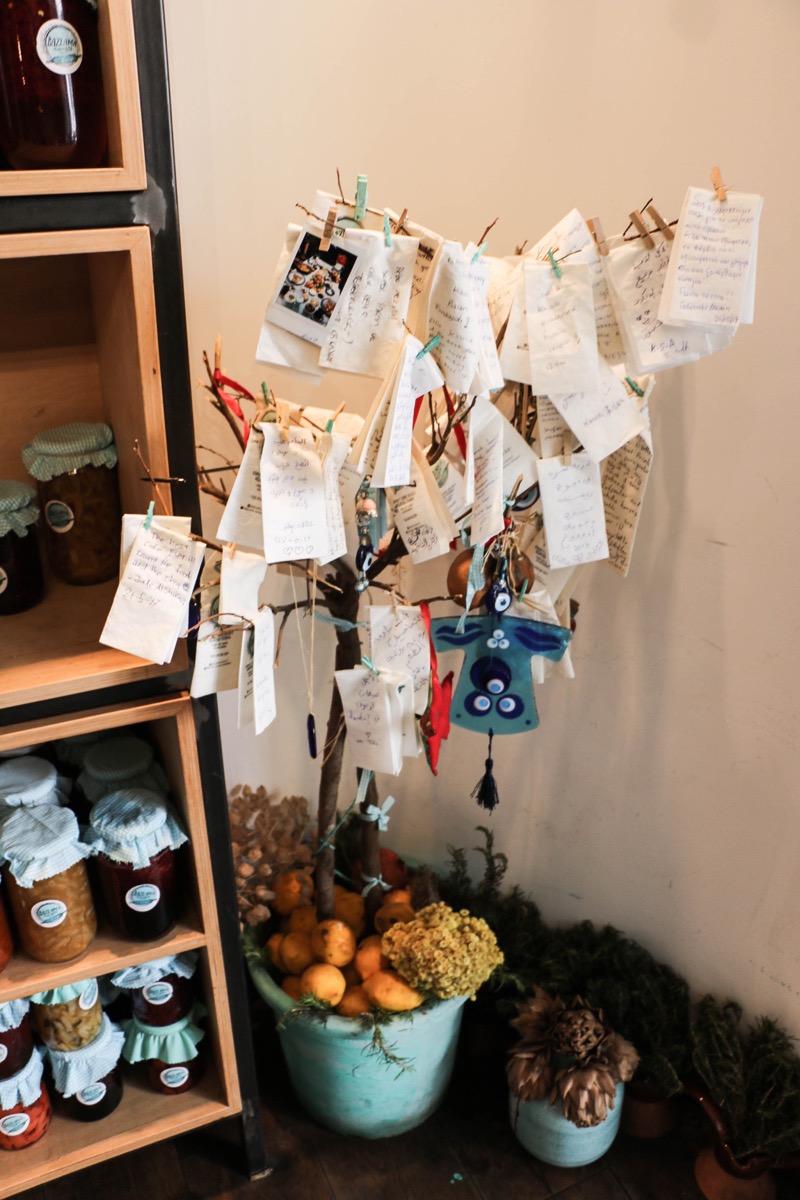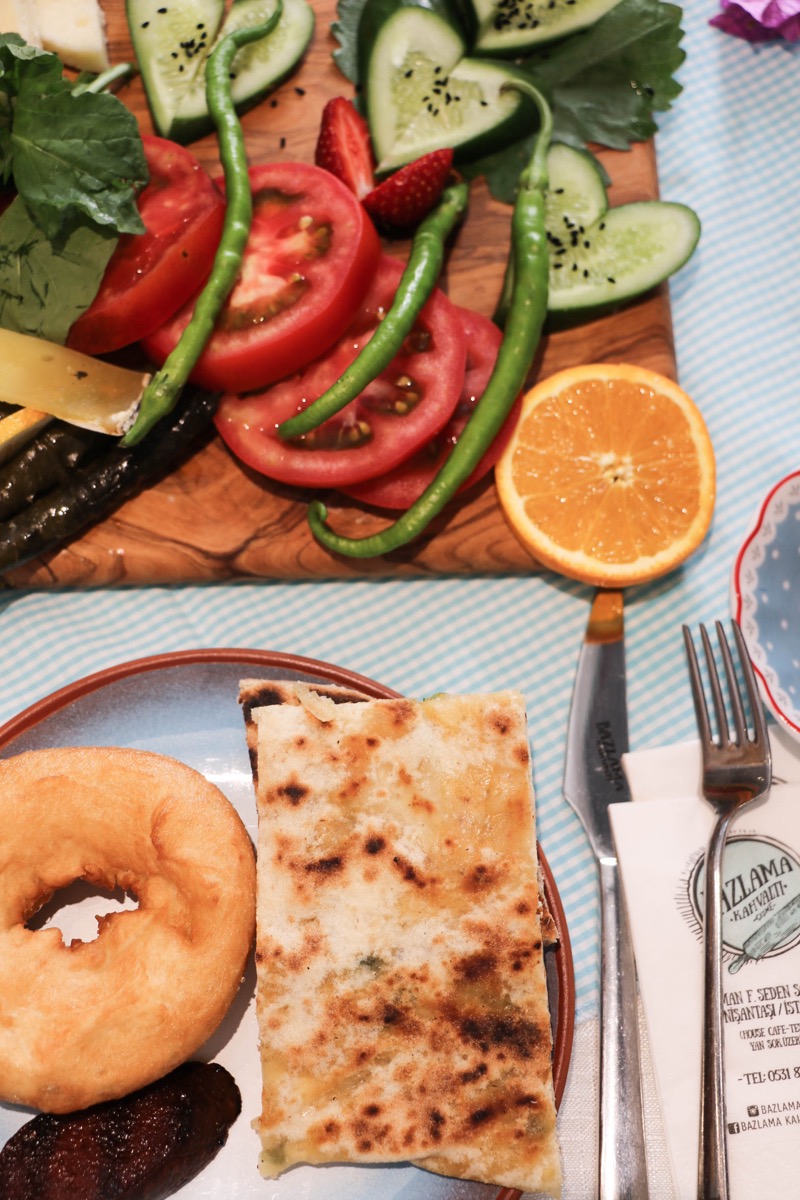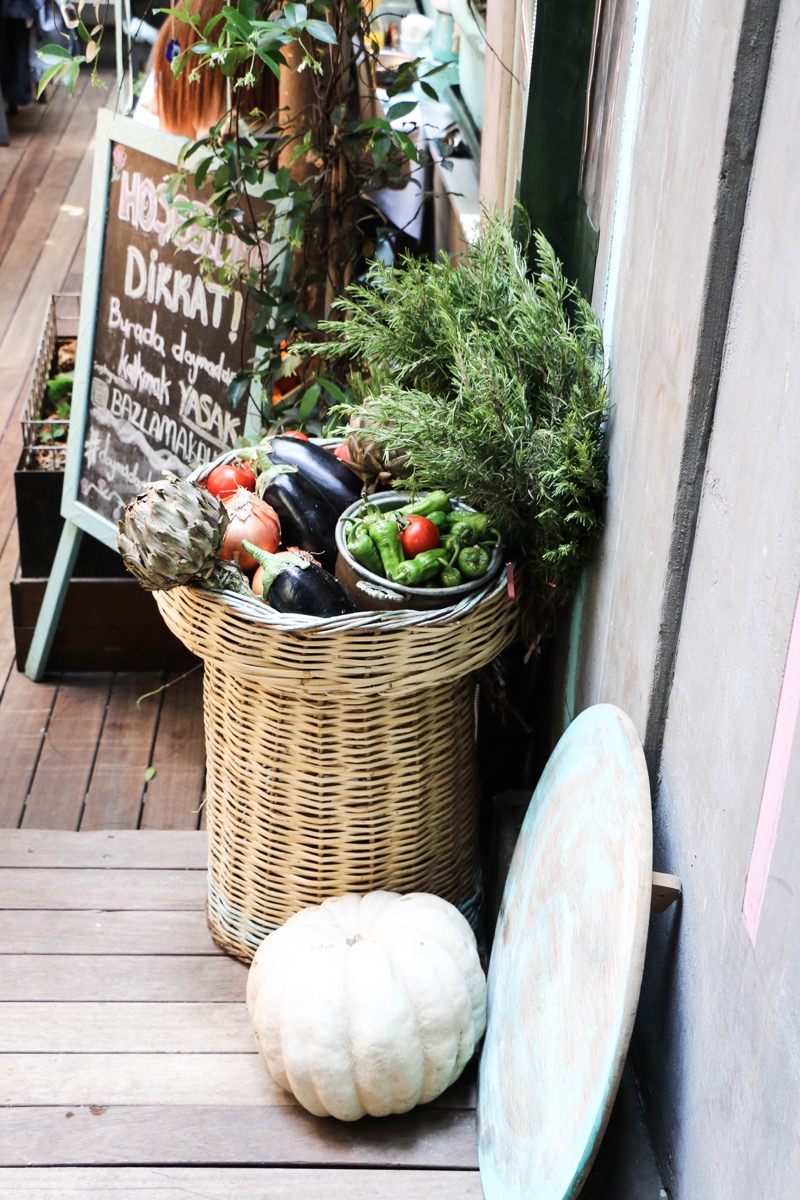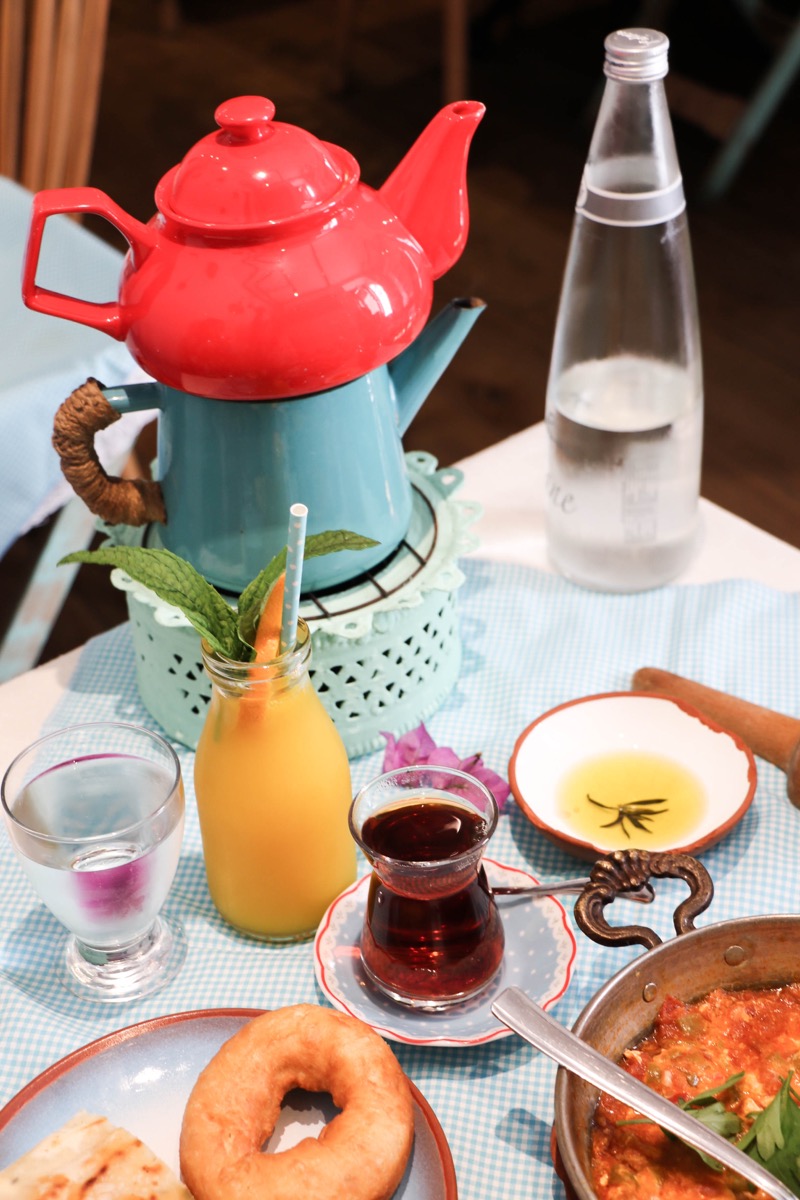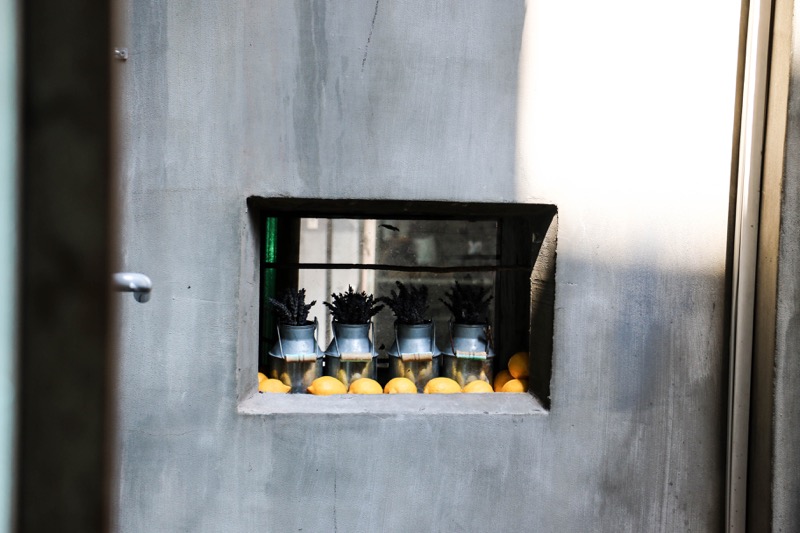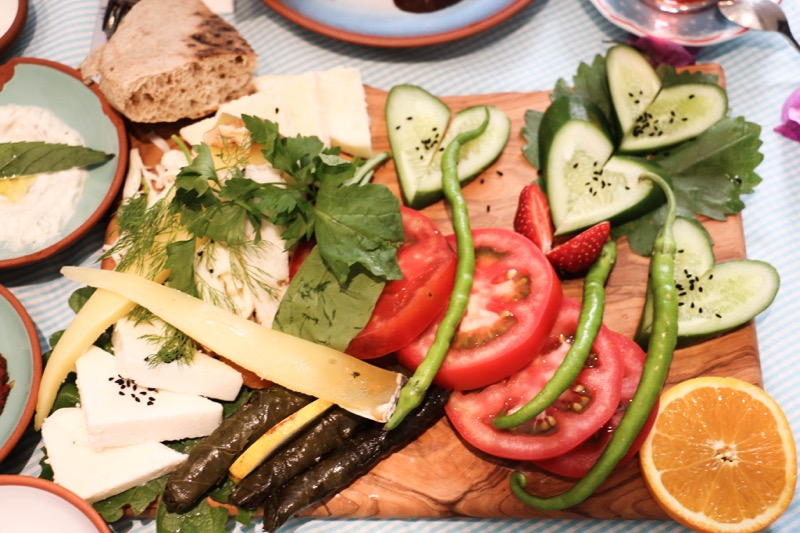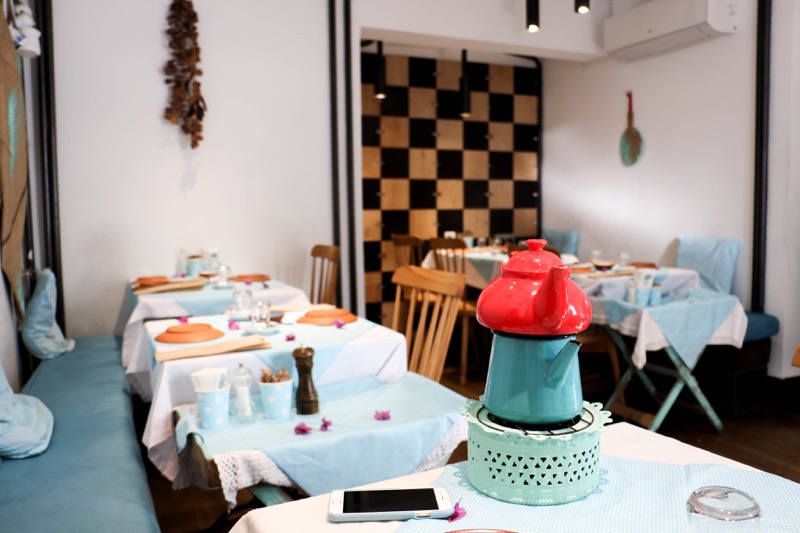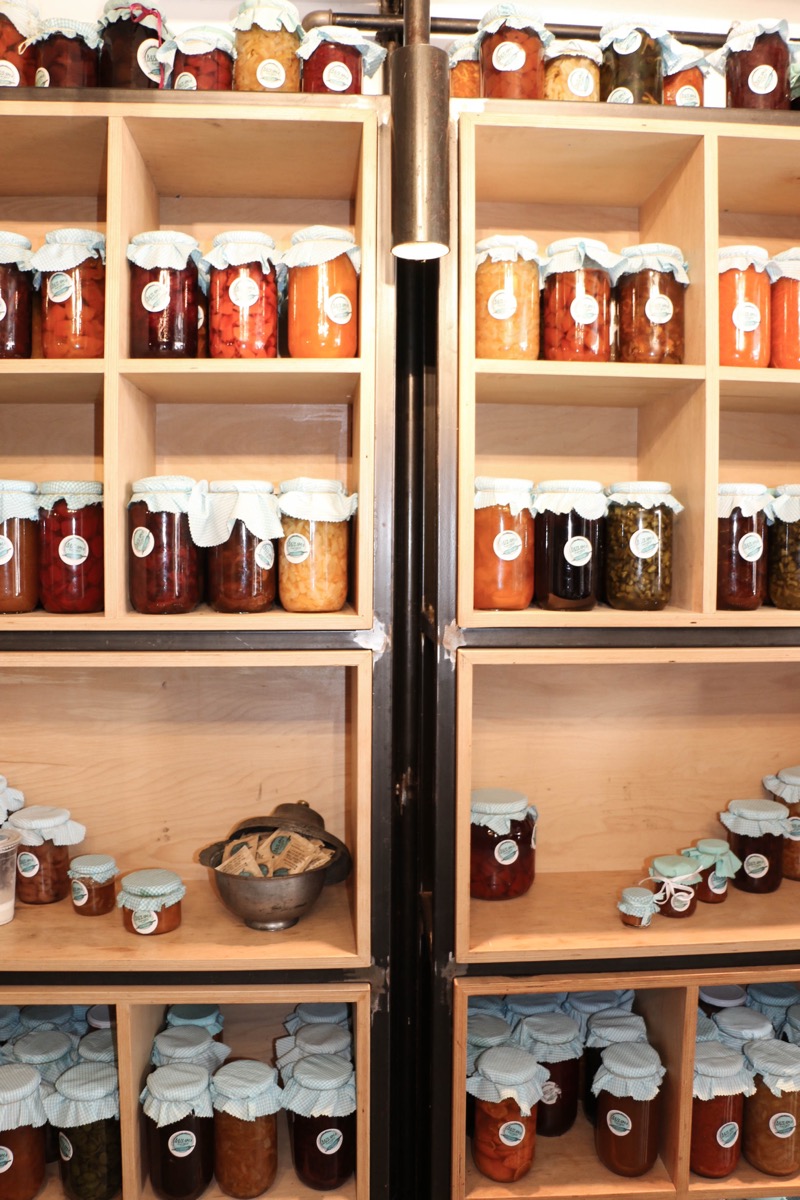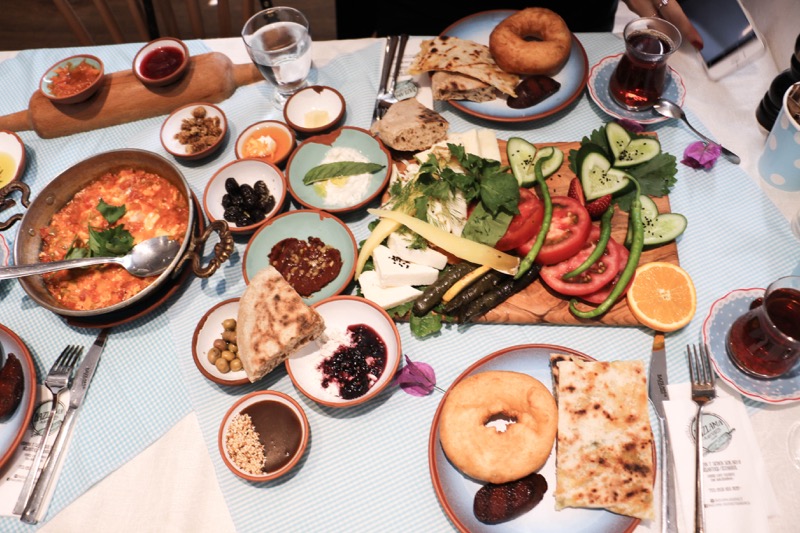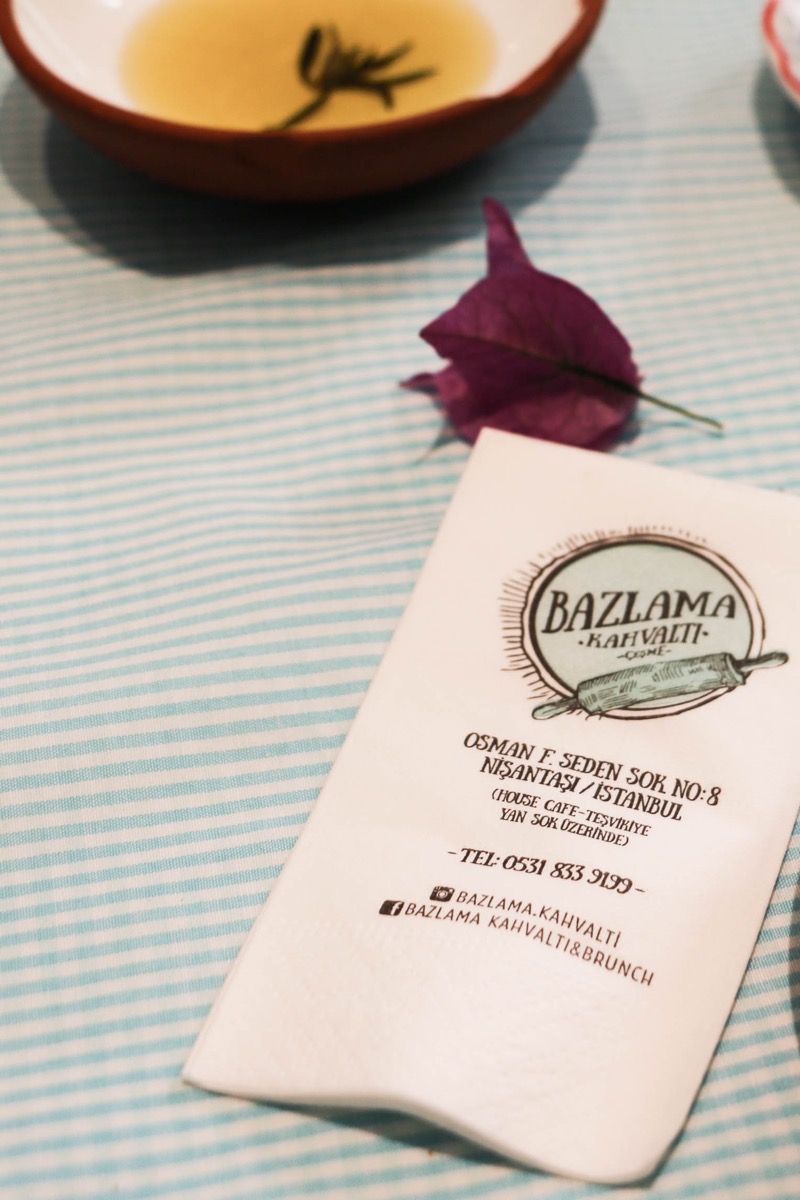 English: If you don't know already – I love food and I love discovering new restaurants and places to go. Before our trip to Istanbul I did a little research and the Bazlama Kahvalti Cesme was recommended a lot. Cesme is a small holiday place in Turkey and it's also known for it's breakfast. This breakfast is called "Serpme" and it means that you get a lot of different things like cheese, tomatoes, cucumbers, olives, jams, spreads and Menemen (scrambled eggs with tomatoes and bell pepper) of course. As you can see on the pictures you get a little bit of everything and it's just amazing. The handmade jams and bread was so delicious. The owners of this spot are from Cesme but they moved to Istanbul a few years ago and opened this cute breakfast location. They also have it in Cesme by the way. They were so kind and friendly which I adored and I'll come back for sure!
Here you can only get this breakfast but the motto of the owners is " You are not allowed to go before your tummy is full". The price is 80 TL for one person that's about 20€ but you can order everything again till you're full. So that's a good price I guess. You can also buy the homemade jams like orange, pomegranate, strawberry and more.
I really enjoyed the food, the atmosphere and the people there. So I can highly recommend it to you. If you're in Istanbul you have to pay Bazlama Kahvalti Cesme definitely a visit.
Address: Osman F. Seden Sok. No: 8 Nisantasi/Istanbul; Tel: 0531 8339199