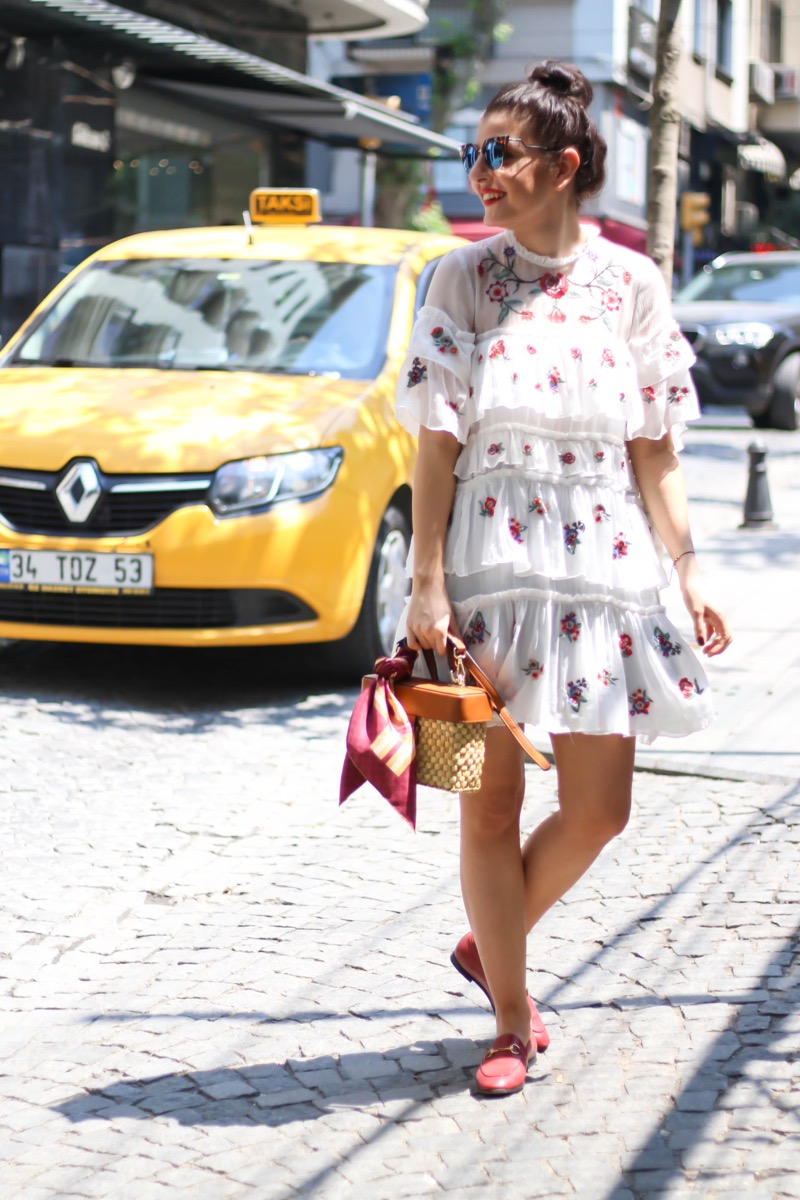 Für mich geht es heute leider wieder zurück nach Wien, aber ich wollte euch mein erstes Outfit aus Istanbul zeigen. Unsere Anreise verlief, dank einer Flugverspätung, katastrophal. Eigentlich wären wir am Freitag gleich mit dem ersten Flieger um 6:50 nach Istanbul geflogen, aber nach dem wir ins Flugzeug eingestiegen sind, haben sie gesagt, dass es Probleme mit der Lüftung gibt. Dann kam ein Techniker hat es repariert und dann hat es aber doch nicht funktioniert. Nach 1 1/2 Stunden im Flieger (+ gefühlten 40°C) mussten wir wieder aussteigen. Danach wussten wir lange nicht, was jetzt passiert. Nach langem hin und her haben wir dann einen Platz im übernächsten Flieger um 14:10 bekommen, der aber erst um 14:50 gestartet ist. Somit waren wir erst um 20 Uhr (türkische Zeit) in Istanbul und wir haben einen Tag verloren, was bei 4 Tagen wirklich ziemlich blöd ist. Ich hatte aber eine tolle Zeit und komme bestimmt ganz bald wieder. In meinen nächsten Beiträgen werde ich euch dann noch mehr über meine Reise erzählen! Meine ersten Fotos sind in Nisantasi entstanden und die Yellow Cabs machen sich ziemlich gut auf den Fotos, finde ich! Wie gefällt euch der Look? Habt einen schönen Start in die neue Woche!
Shop my Look: 
Dress: Zara (similar here & here)
Bag: Humanic (very similar here & here)
Foulard: Gucci (similar here & here)
Shoes: Gucci (shop here)
Sunglasses: Fendi (shop here)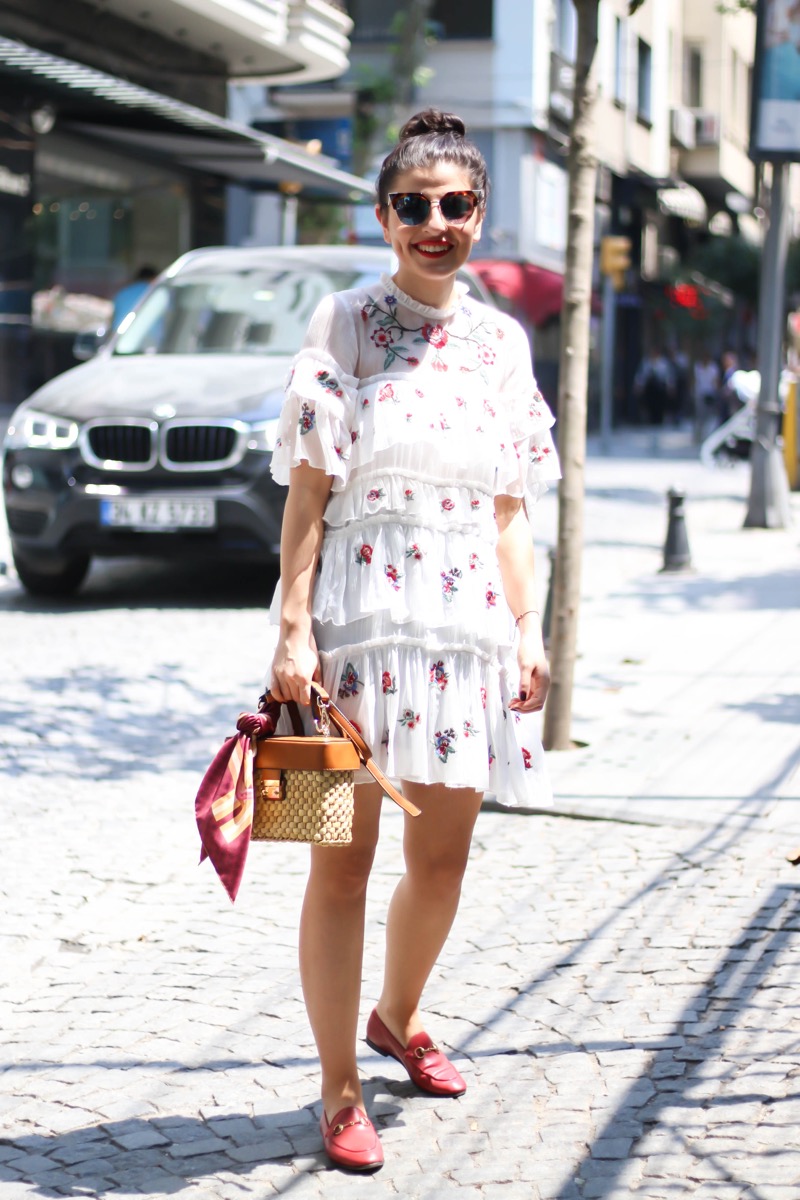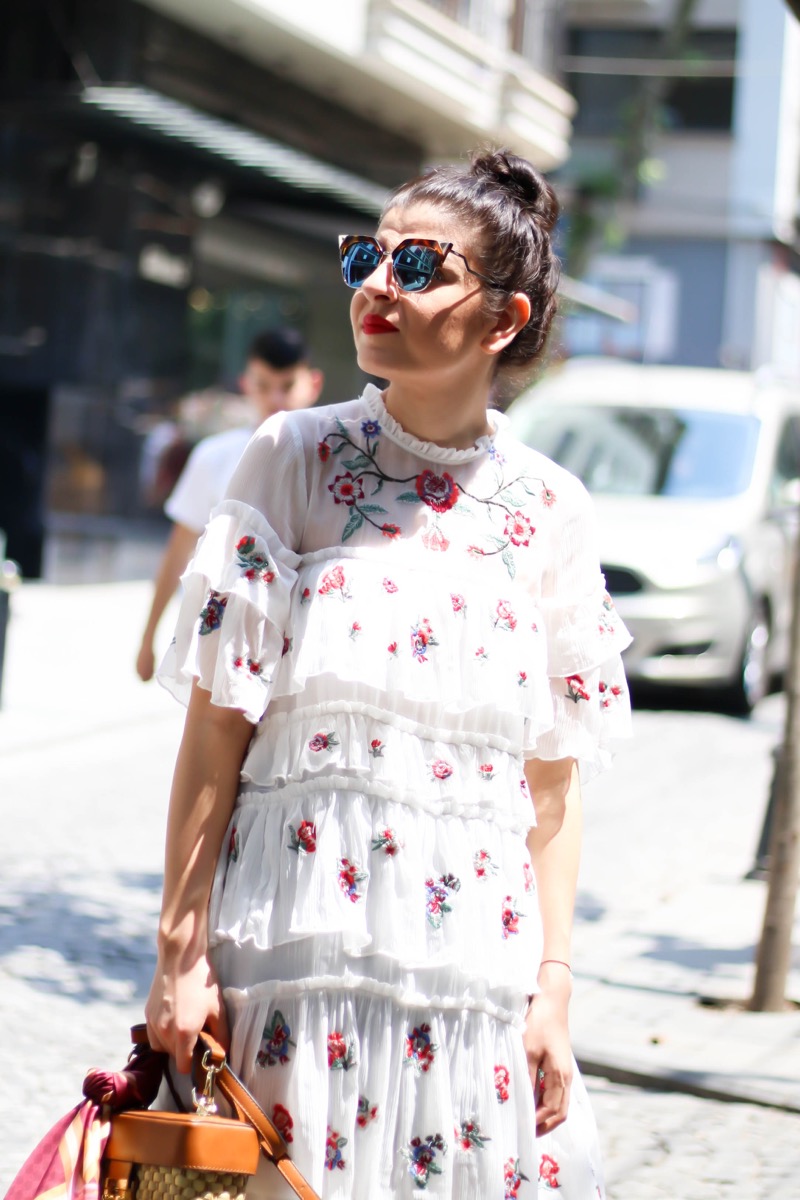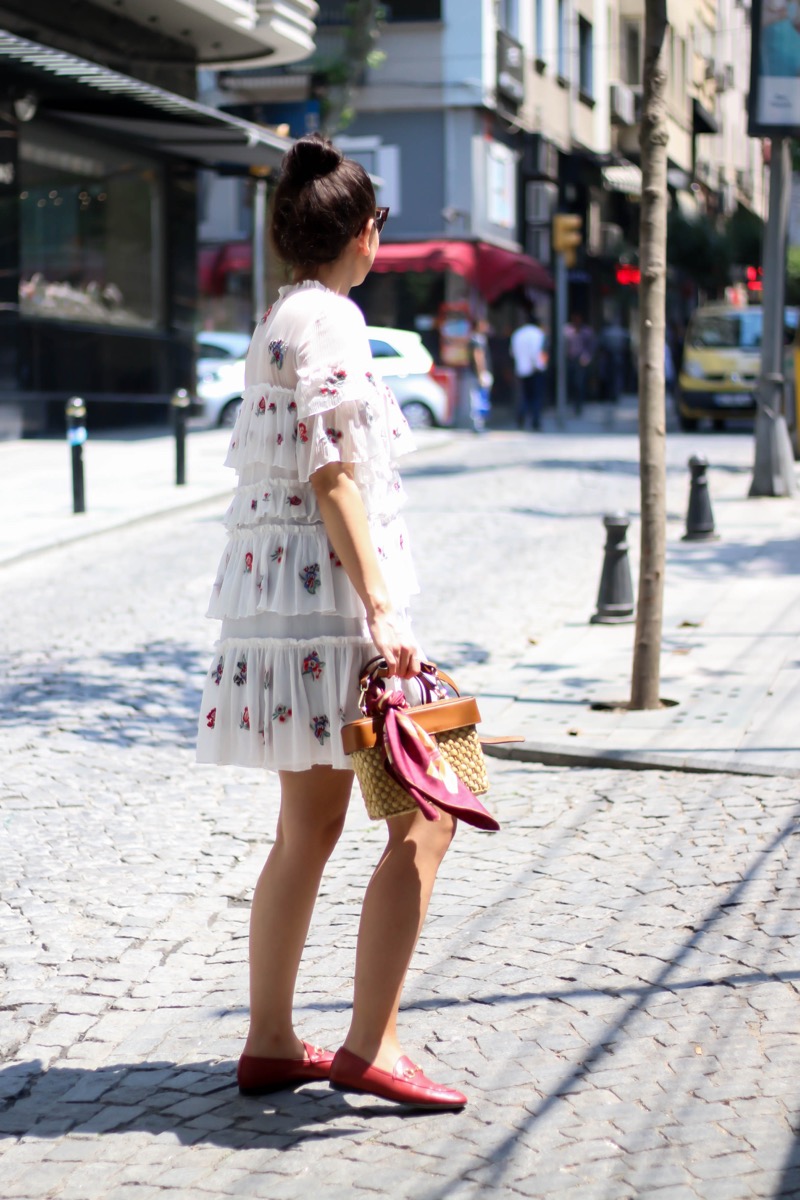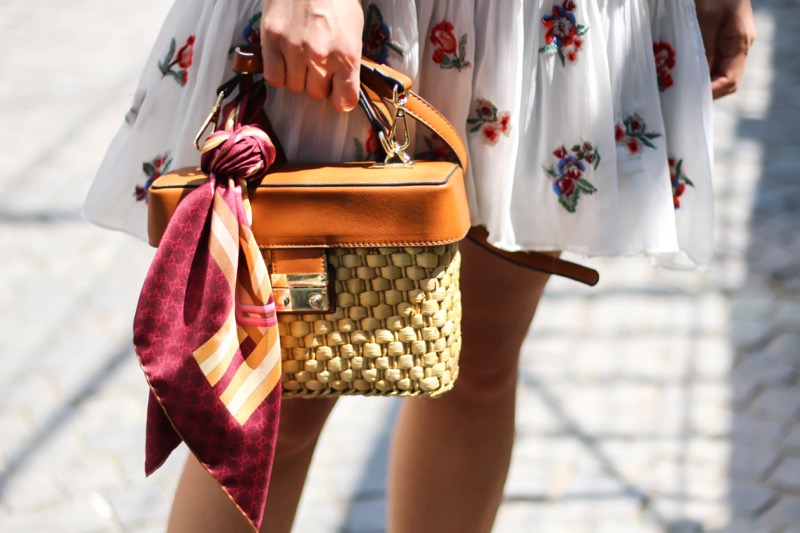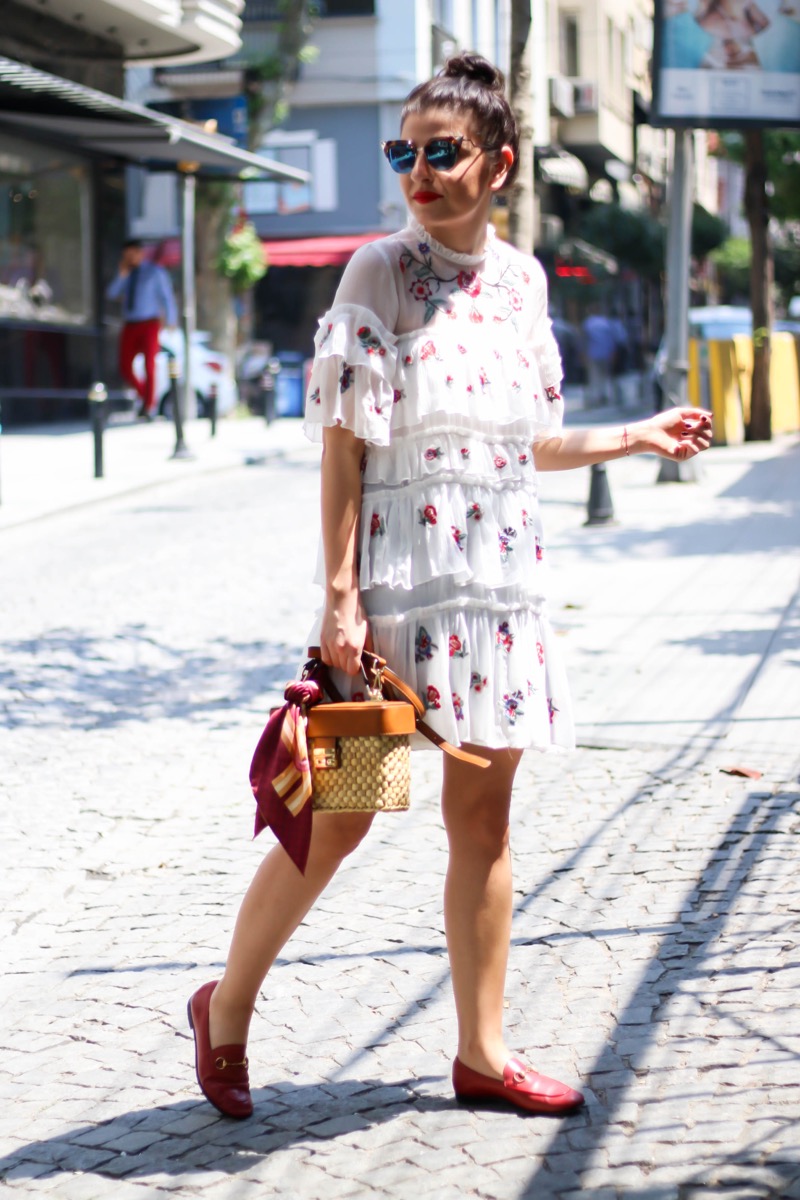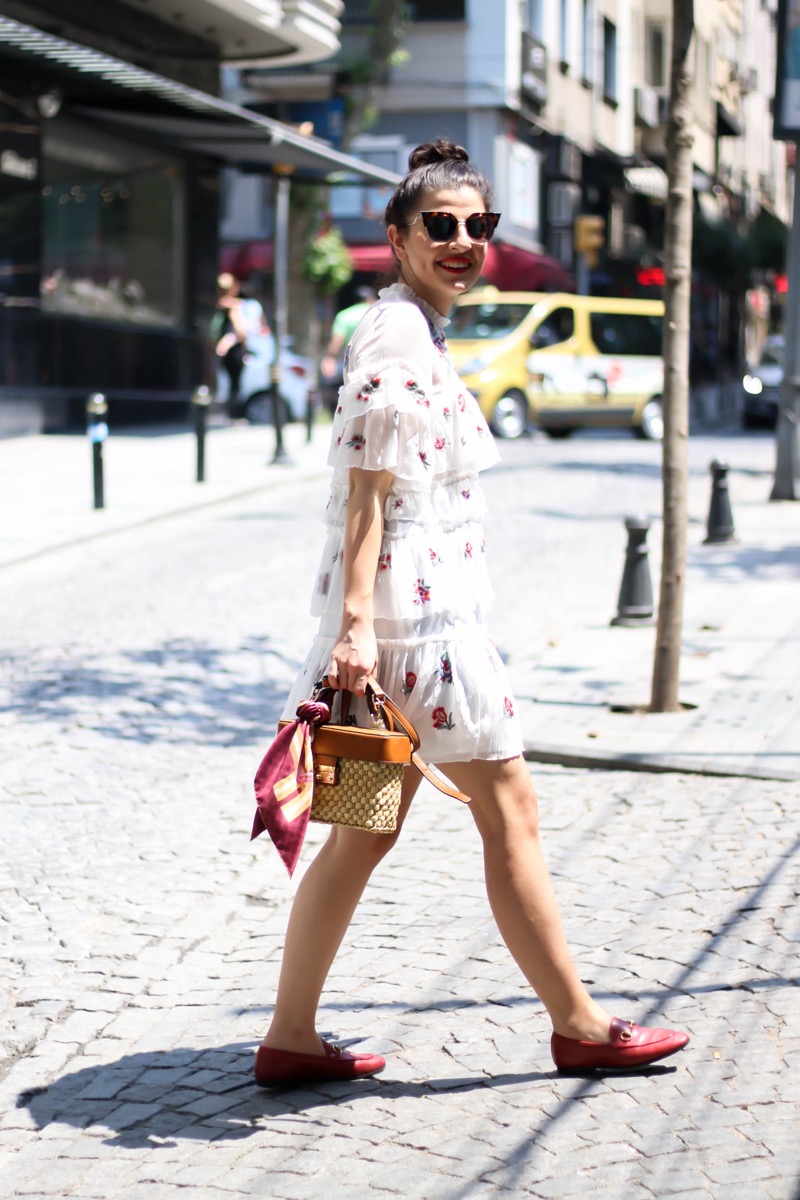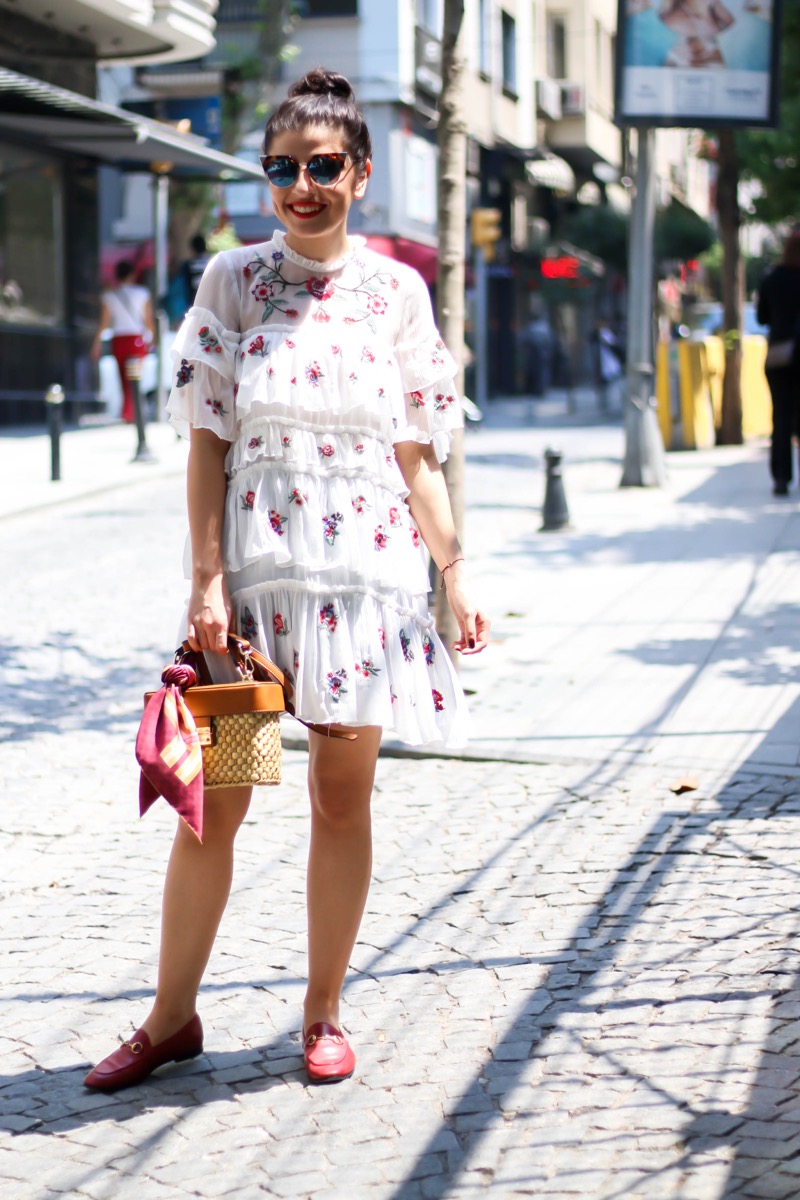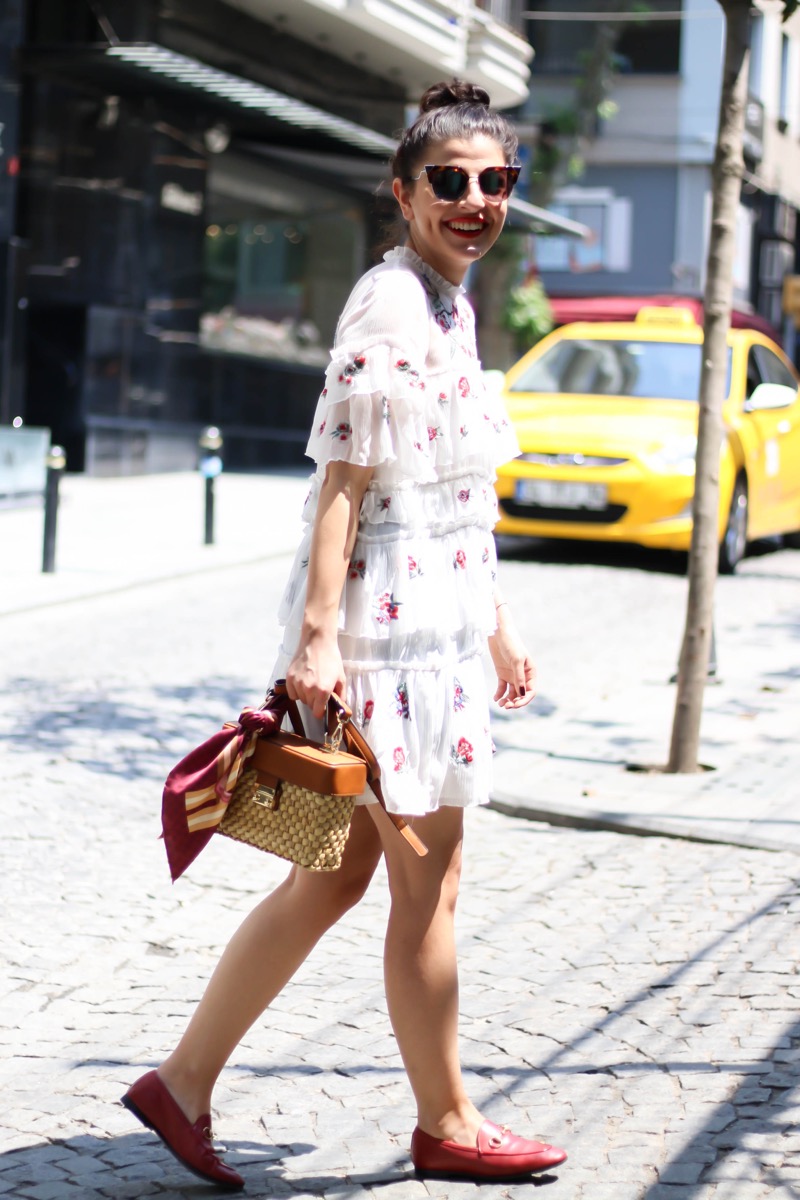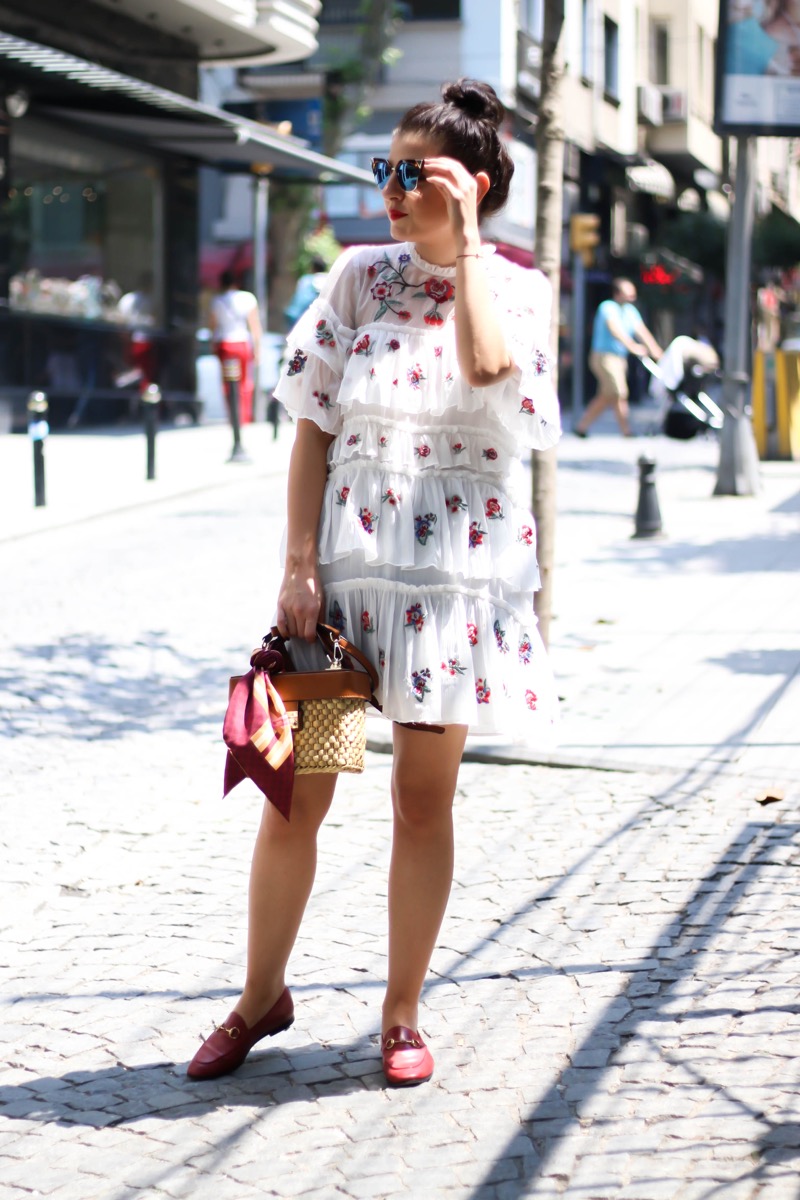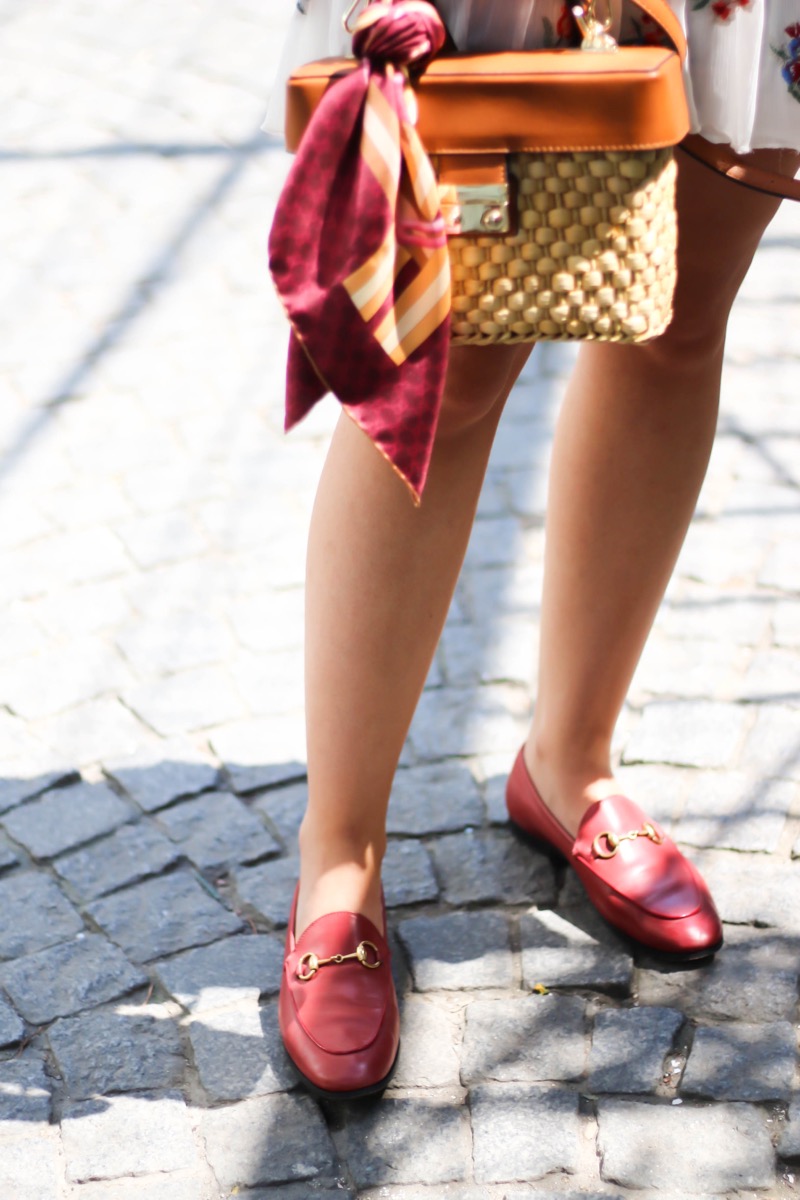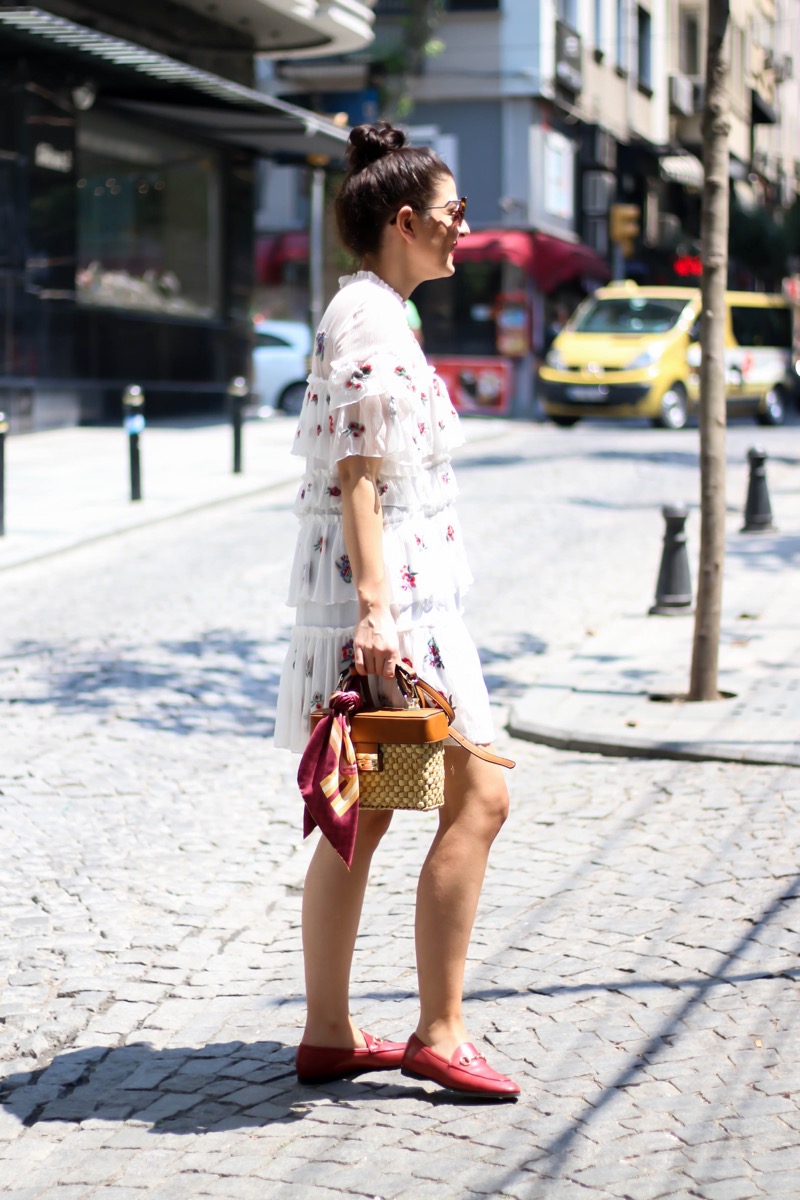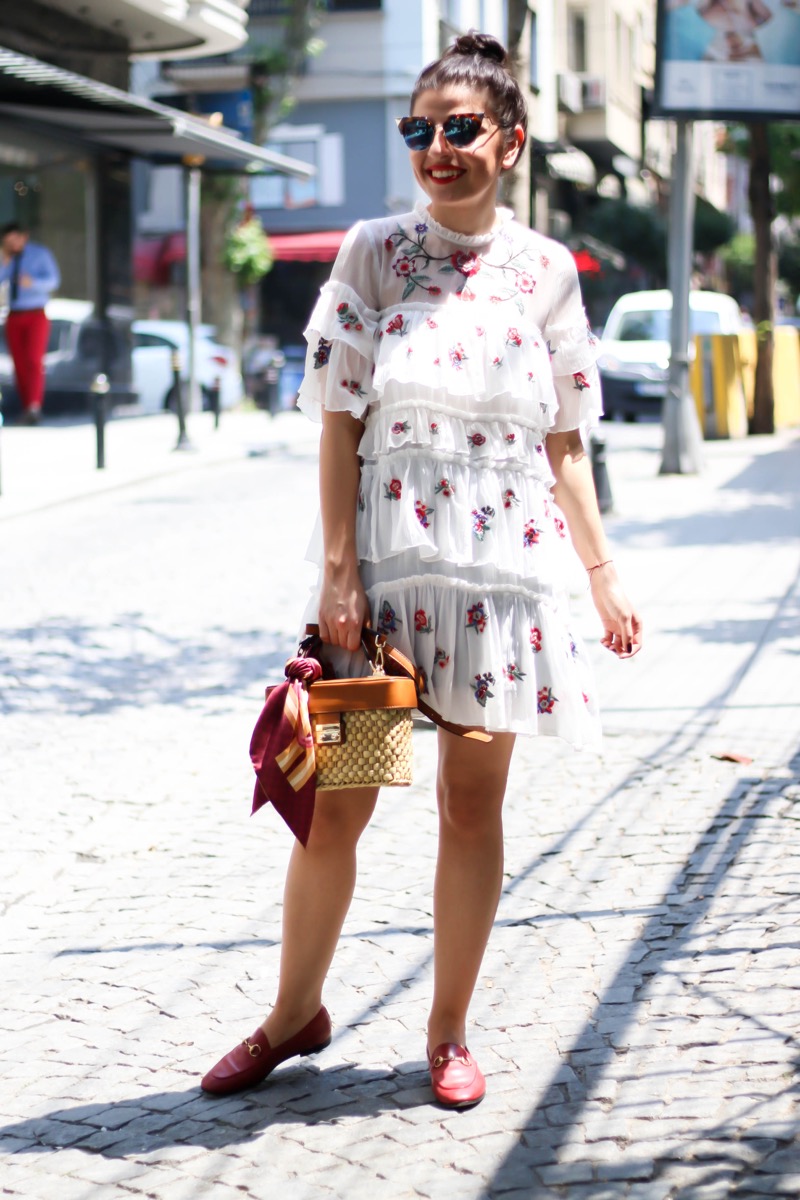 English: Today I'm going back to Vienna but first I wanted to show you my first look from Istanbul! We had a really delayed flight because of a technical issue and so lost one full day. We only had dinner on Friday and afterwards went back to the hotel. I still had a great time here in Istanbul and I'm sure I'll come back very soon. I'll tell you more about my vacation to Istanbul in my coming blogpost. So stay tuned:) My first pictures are from Nisantasi in front of Yellow Cabs. I really love the result of these pictures. What do you guys think? How do you like it?