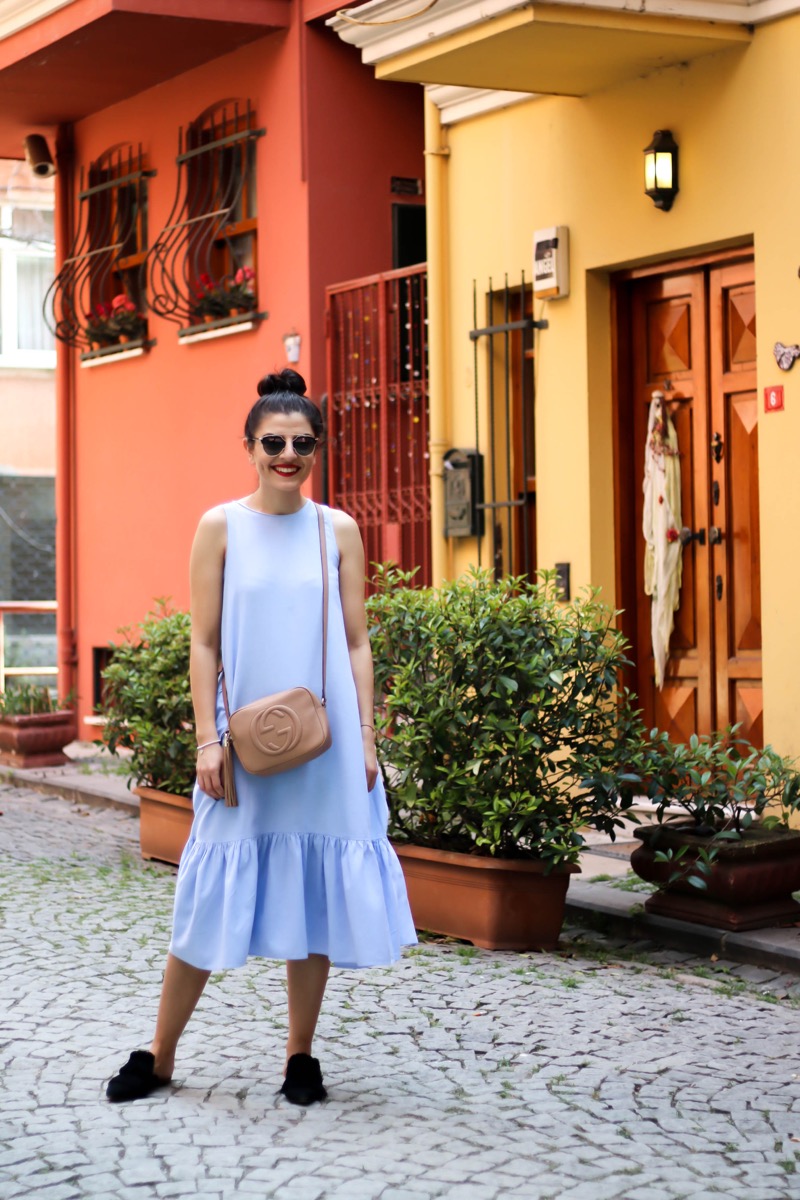 Die touristischen Plätze findet man zwar eher auf der europäischen Seite von Istanbul, aber auch im asiatischen Anatolien gibt es wirklich schöne Ecken. An einem Nachmittag sind wir mit dem Schiff in den asiatischen Teil der Stadt gefahren, weil an diesem Tag im europäischen Teil ziemlich viel los war. Auf der anderen Seite ist es viel ruhiger und angenehmer. Dort sieht man fast nur Einheimische, da die Sehenswürdigkeiten alle im europäischen Teil sind. Diese Fotos sind in den kleinen Gassen von Kuzguncuk entstanden. Ich fand diese bunten Häuser total schön und warm. Es gibt viele kleine Cafés und Restaurants, wo man vor allem selbstgemachte traditionelle Speisen bekommt. Mir hat Kuzguncuk sehr gut gefallen, weil es viel ruhiger und heimlicher war, als die anderen Stadtteile, die ich gesehen habe. Mit dem Schiff ist man in ca. 10 Minuten auf der anderen Seite und nach Kuzguncuk braucht man auch nicht sehr lange. Falls ihr also etwas weniger touristisches sehen wollt, kann ich euch diesen Stadtteil nur empfehlen!
Mein hellblaues Midi-Kleid mit Volant war perfekt für die bunten Gassen. Kombiniert mir flachen Pom Pom Mules und einer Umhängetasche ist mein Outfit komplett. Ziemlich simple, aber trotzdem schön, wie ich finde! Was sagt ihr zu meinem Look?
Shop my Look:
Dress: Zara (similar here & here)
Mules: Mango (shop here, similar here)
Bag: Gucci (shop here & more affordable here)
Sunglasses: Dior (shop here & here)
Bracelet: Tiffany & Co.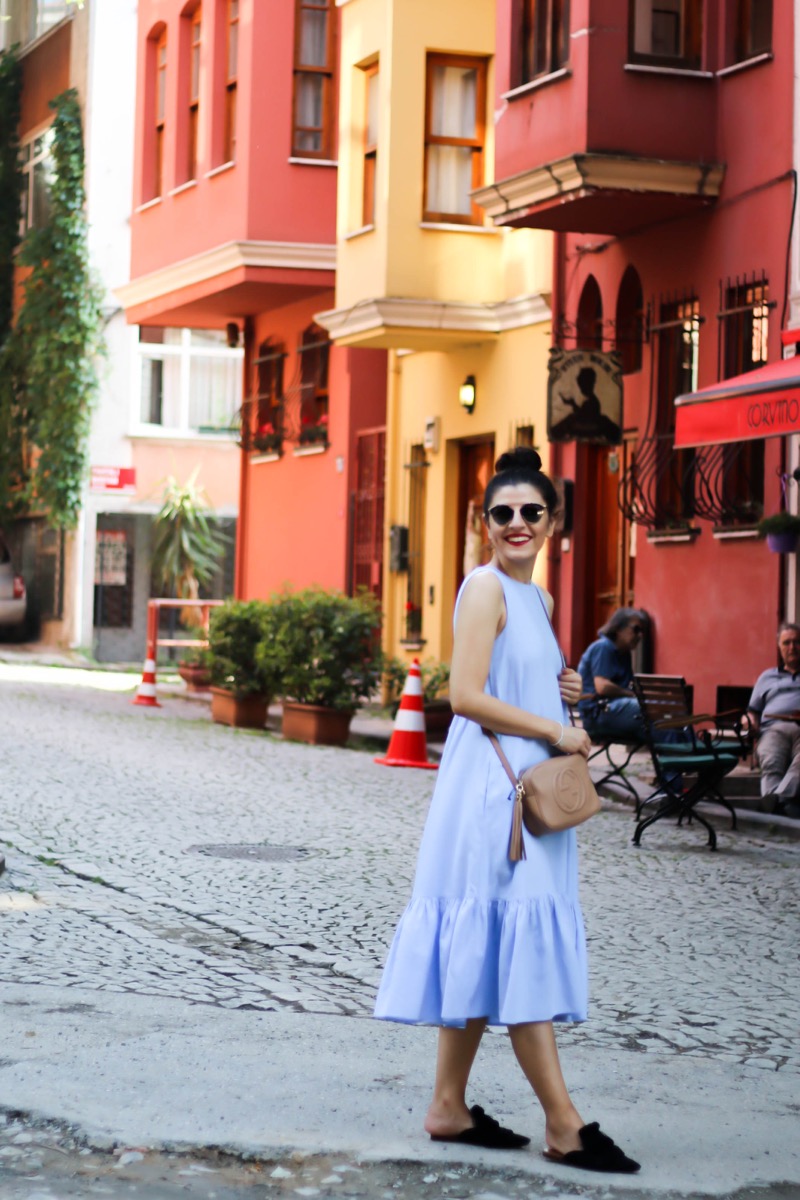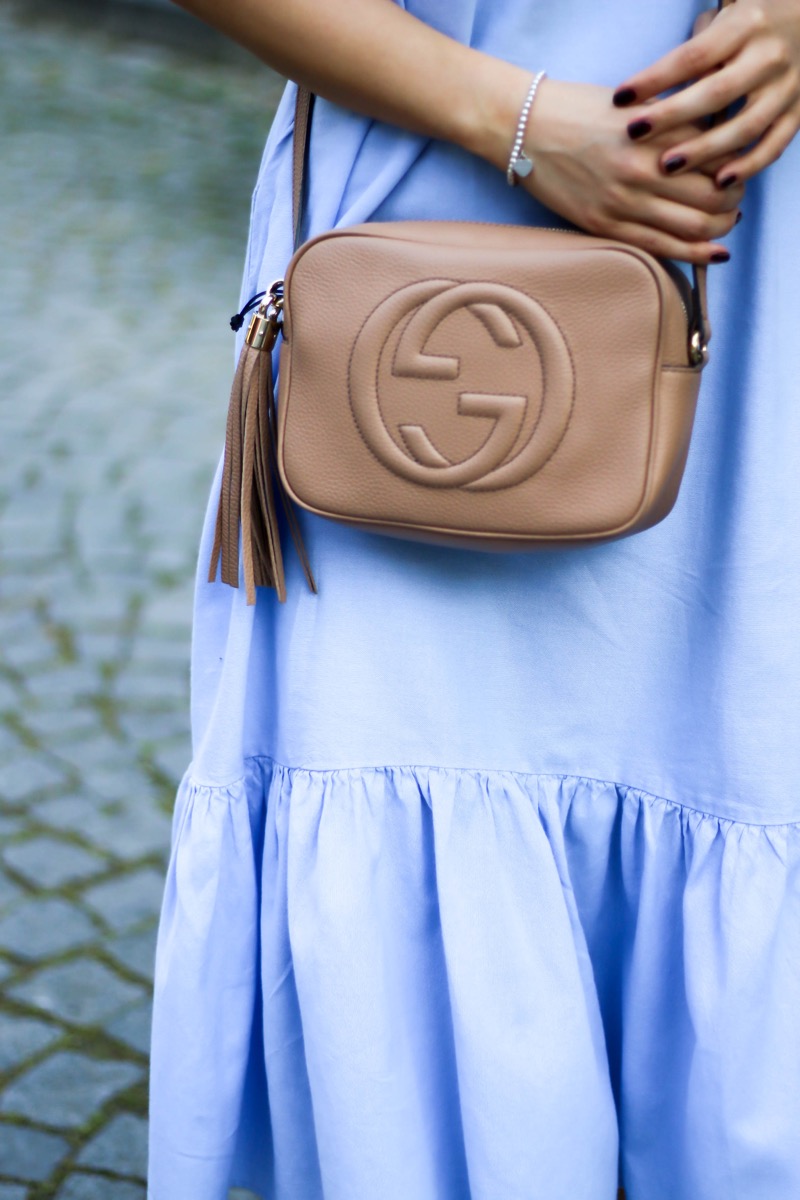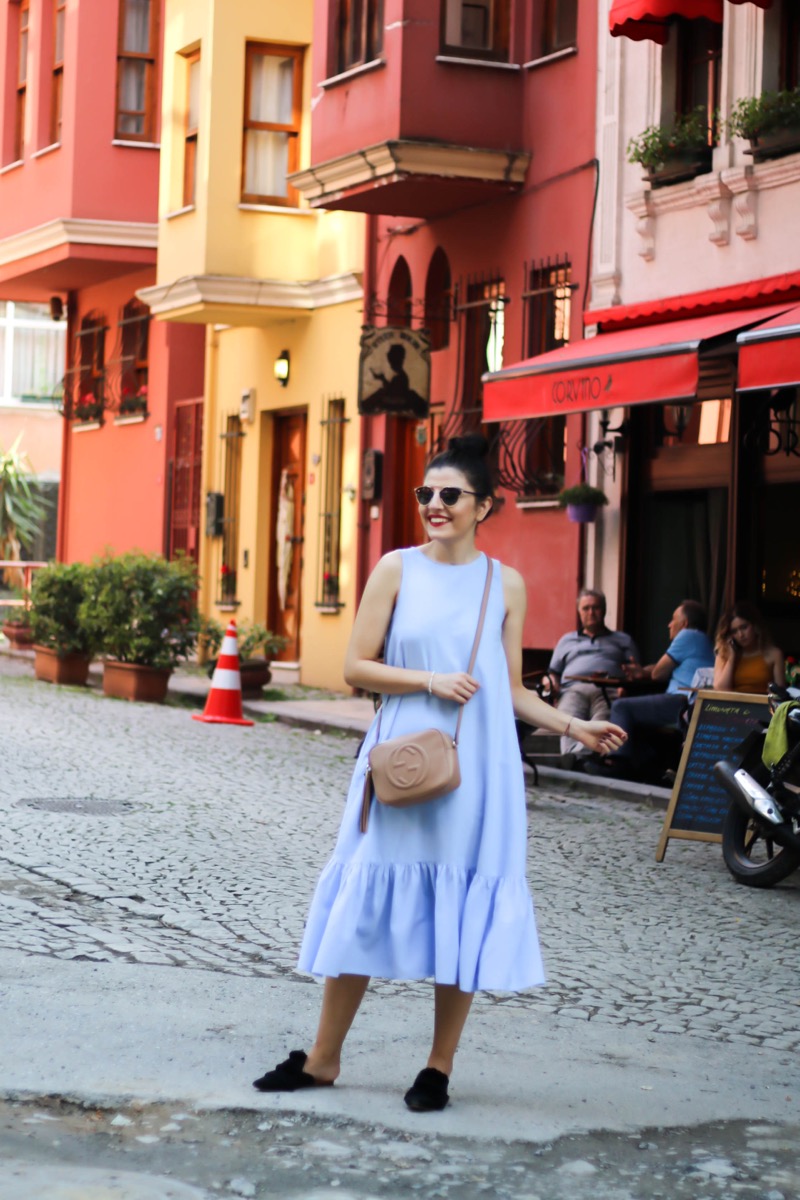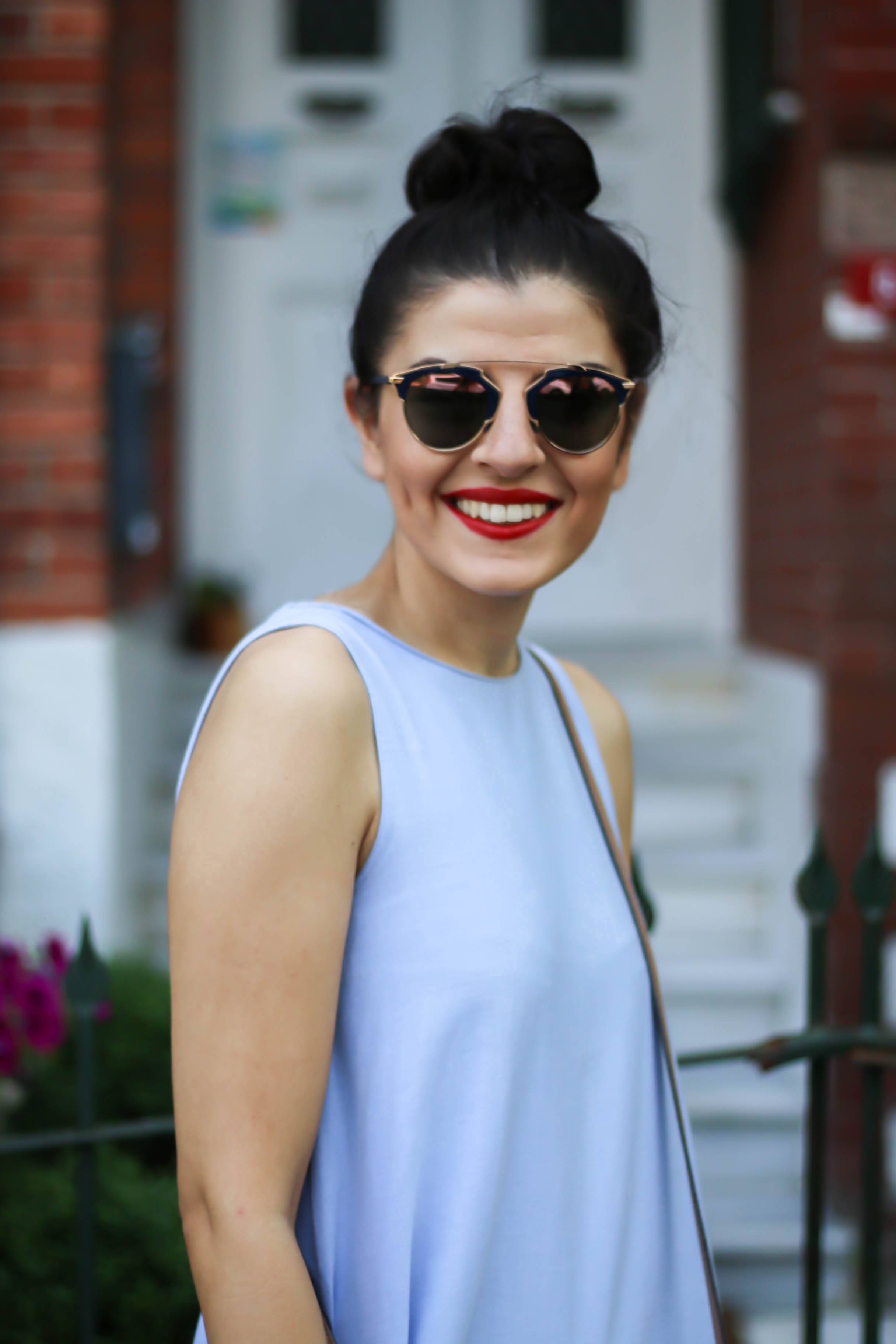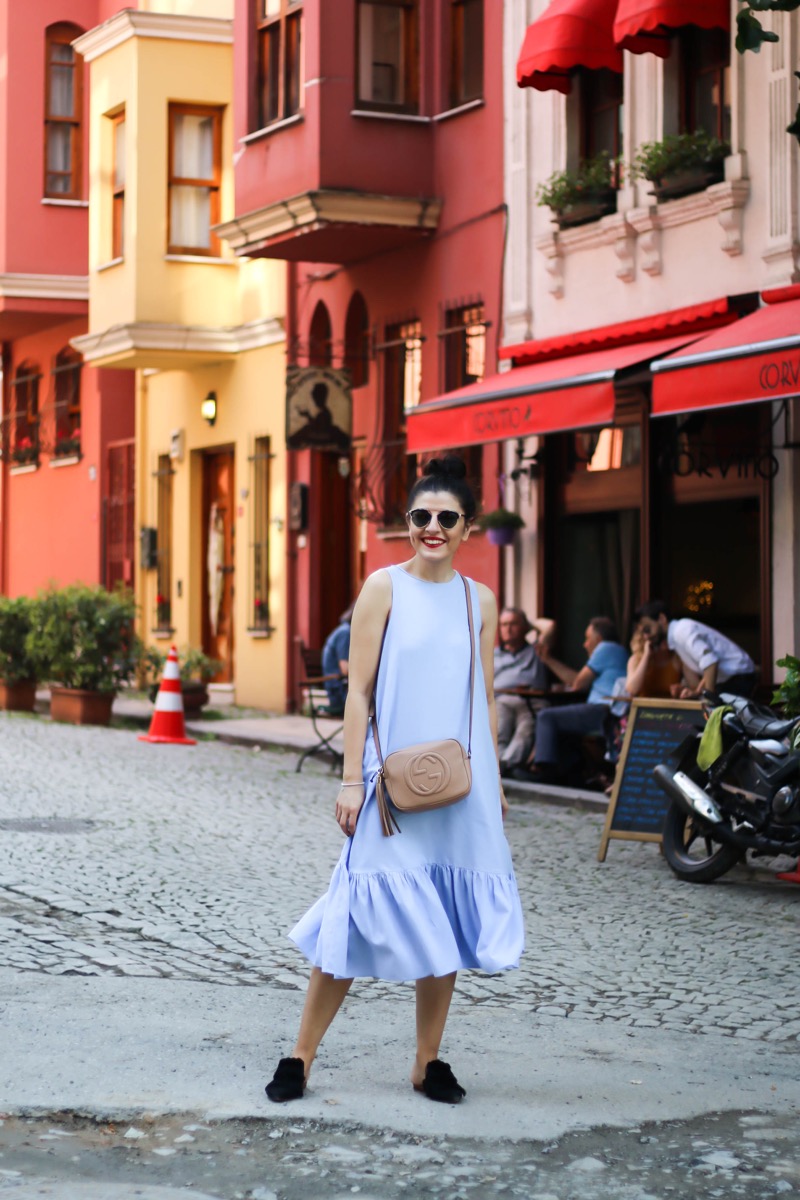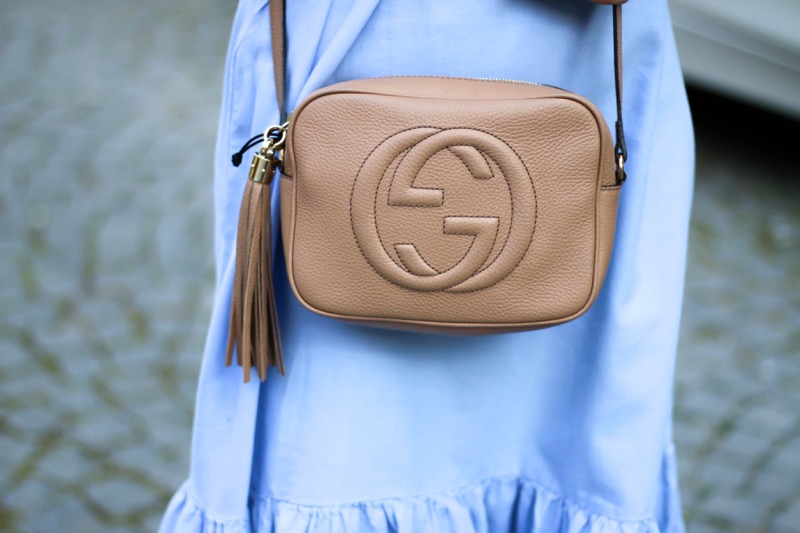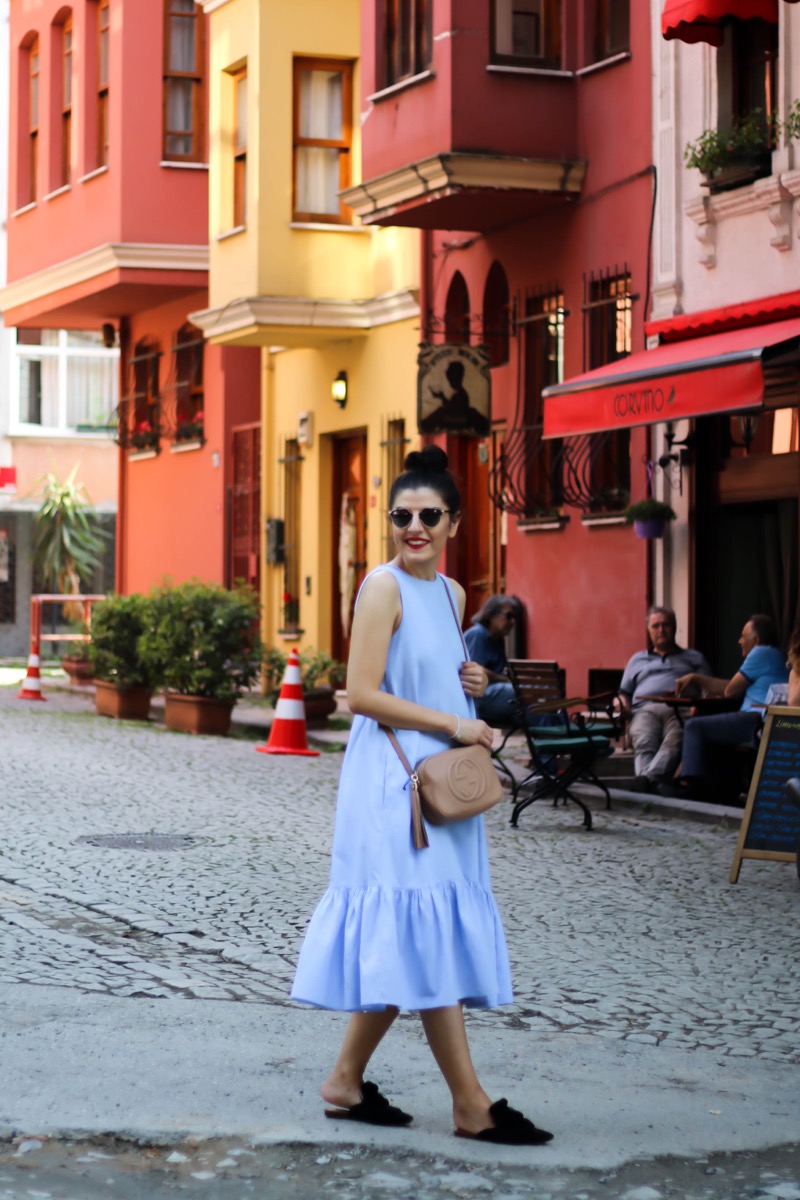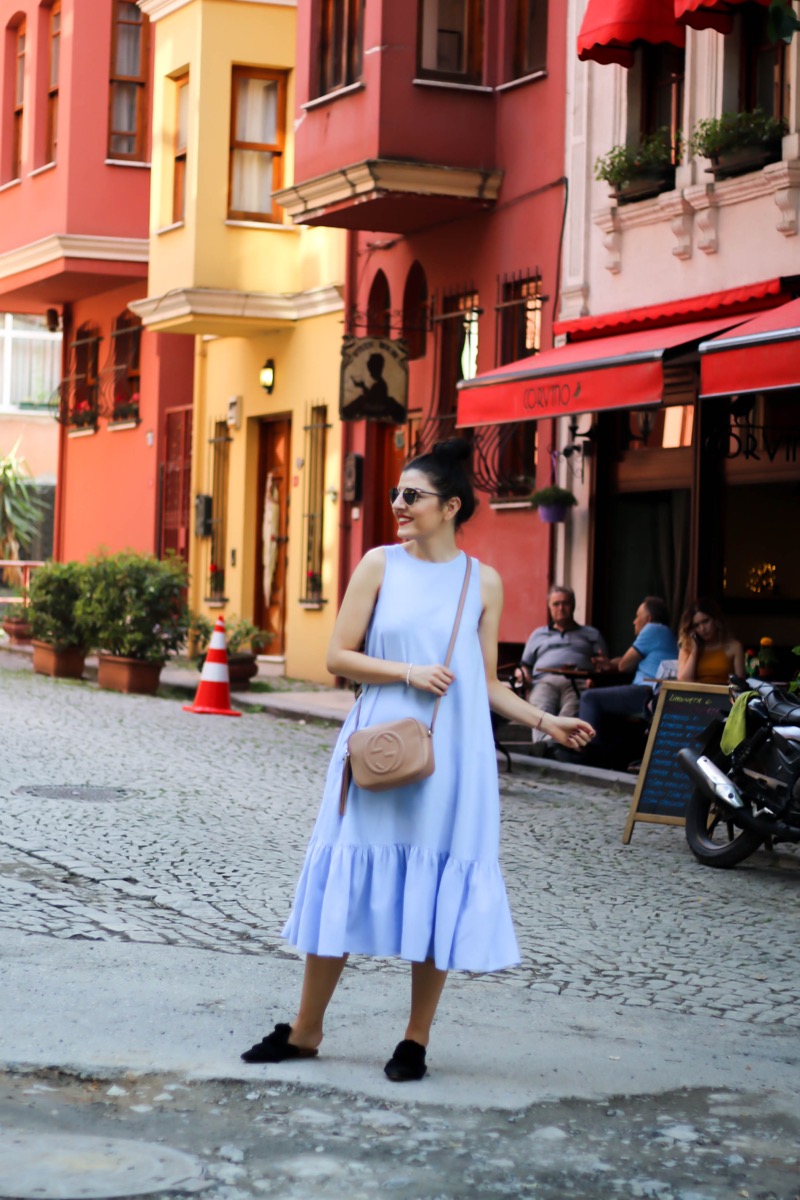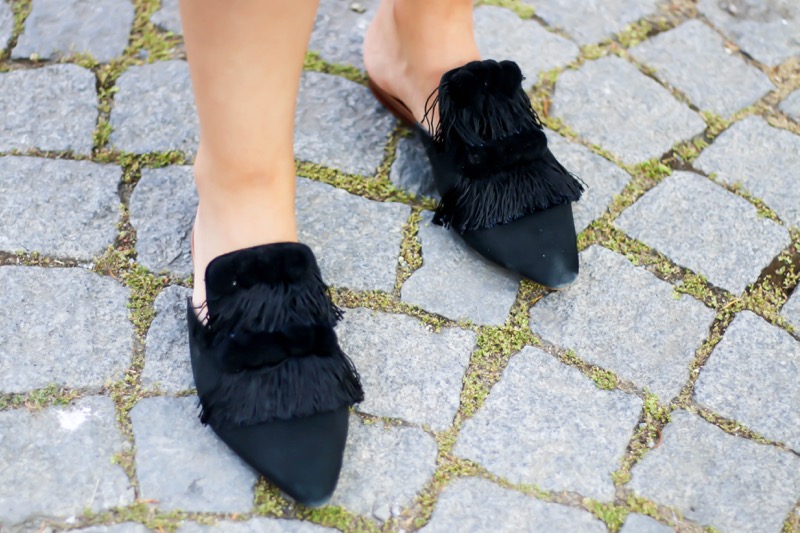 English: Although the european part of Istanbul is the more touristy part of the city there are also beautiful places on the other side of the Bosphorus. Saturday in the afternoon we took the boat to the asian side of the city because it was quite busy on the european side. These pictures were made on the pretty alleys in Kuzguncuk. It's really quite and calm there which I really loved. There are no tourists at all because all the sightseeing is on the other side of the city. There are cute little cafés and restaurant where you mostly get traditional home made turkish food. If you want to see non-touristy parts of Istanbul then you should add Kuzguncuk to your list.
My light blue dress with volant was perfect for the colorful alleys and combined with flat pom pom Mules my look was perfect for a day on the asian side of Istanbul!