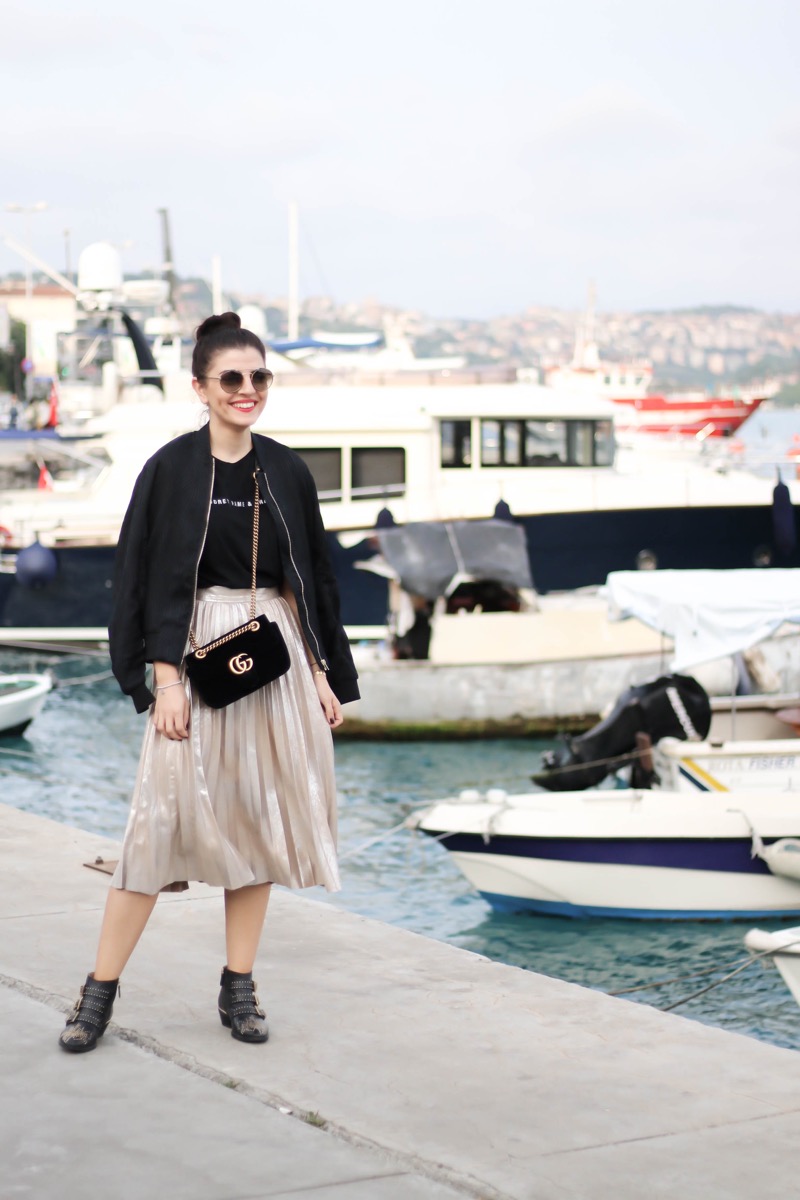 Meinen letzten Look aus Istanbul zeige ich euch heute, aber es folgen noch zwei weitere Beiträge aus Istanbul, bleibt gespannt:) An unserem letzten Abend waren wir in Bebek. Bebek gehört zu den wohlhabenderen Stadtteilen in Istanbul und ist umgeben von schönen Cafés und Restaurants. Ich habe meinen Look auf der Promenade am Bosporus gemacht. Mein Look besteht aus einem plissierten Rock im Metallic-Look, kombiniert mir einem schwarzen T-Shirt und meiner neuen Bomberjacke. Der Hingucker ist aber auf jeden Fall die Gucci Marmont Samttasche, die ich mir von meiner Schwester ausborgen durfte. Ist sie nicht einfach wunderschön?
Ich möchte heute auch kurz über meinen neuen Favoriten unter den Lippenprodukten berichten und zwar der Matte Shaker von Lancôme. Ich durfte diesen Matte Shaker in der Farbe "Red'y in 5" testen. Am Anfang hatte ich keine all zu großen Hoffnungen, da Lippenprodukte bei mir generell nicht sehr lange halten. Aber der Matte Shaker hat mich wirklich positiv überrascht. Ich hatte ihn wirklich jeden Tag in Istanbul drauf, sogar beim Hin- und Rückflug und die Haltbarkeit hat mich wirklich überzeugt. Obwohl ich gelesen habe, dass sich manche beim Auftragen etwas schwer tun, fand ich es wirklich sehr leicht und angenehm zum Auftragen. Man muss die Flasche einfach "shaken" und dann ganz normal die Farbe auftragen. Was mich noch überrascht hat war, dass der Matte Shaker meine Lippen nicht ausgetrocknet hat. Normalerweise trocknen sie nämlich ziemlich schnell aus, wenn ich matte Lippenprodukte verwende.
Shop my Look:
Metallic Pleated Skirt: Zara (similar here & here)
T-Shirt: Mango (similar here & here)
Bomber Jacket: H&M (shop here)
Bag: Gucci (shop here)
Shoes: No Name
Sunglasses: Prada (also love these)
Matte Shaker: *Lancôme (shop here)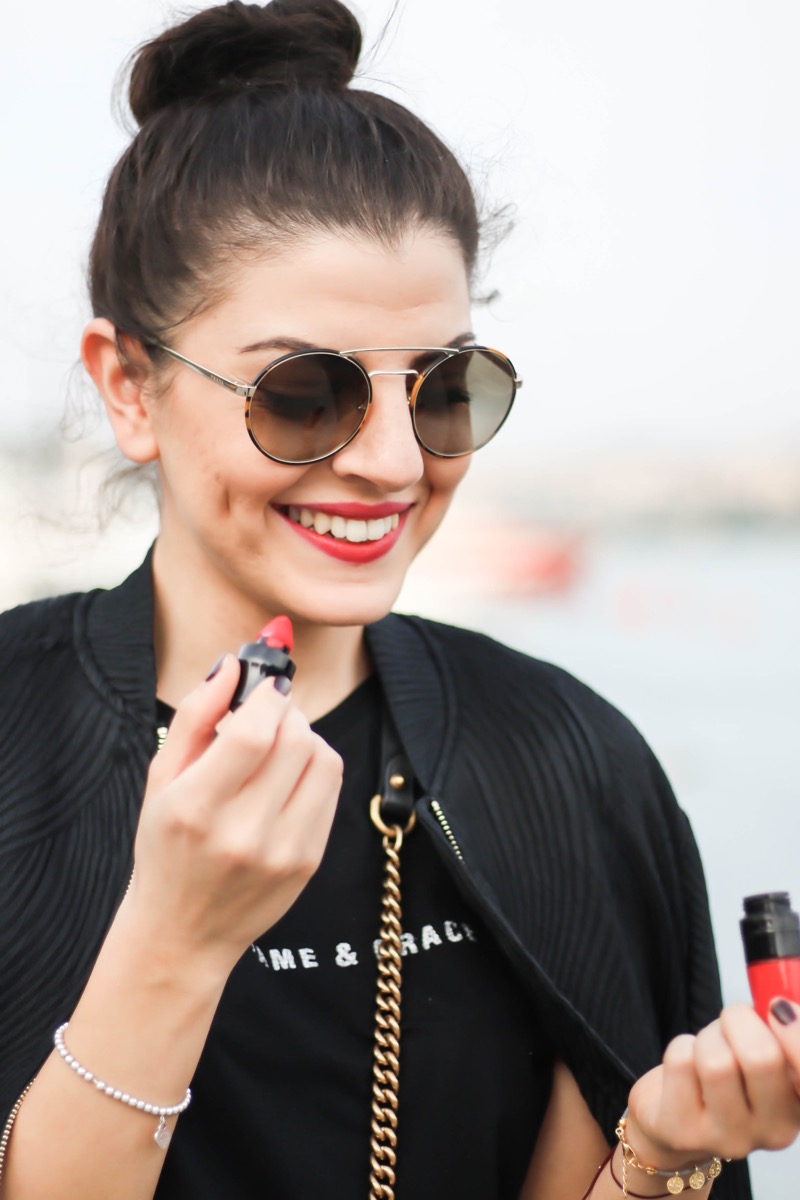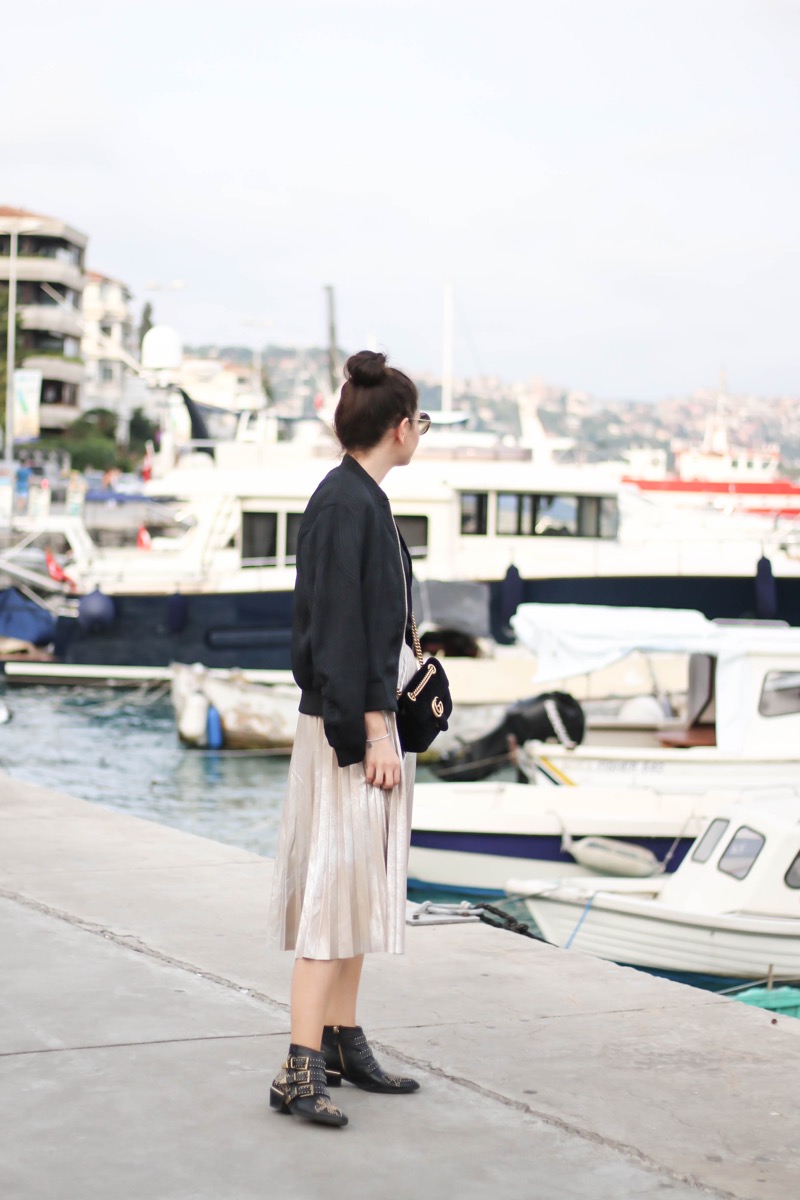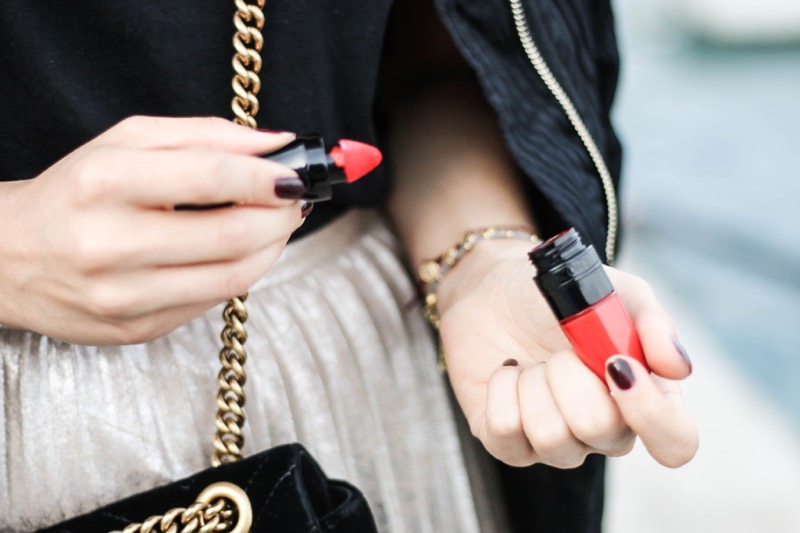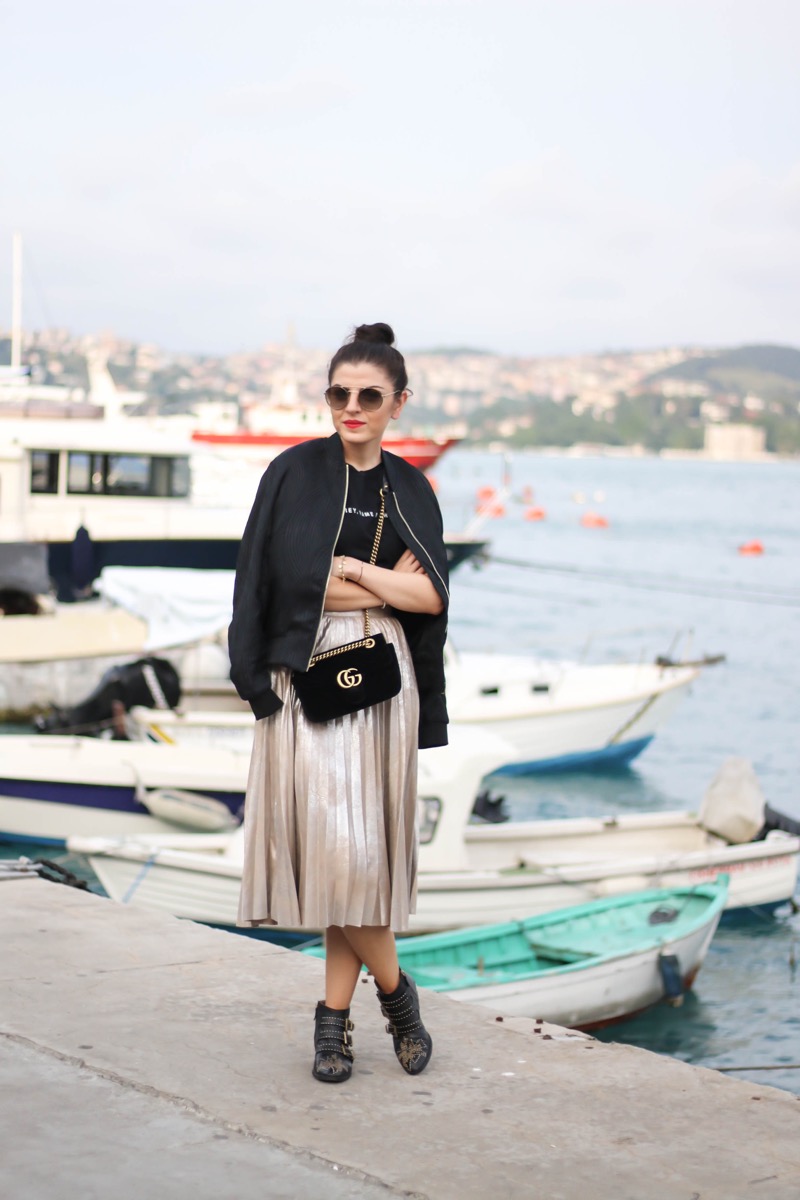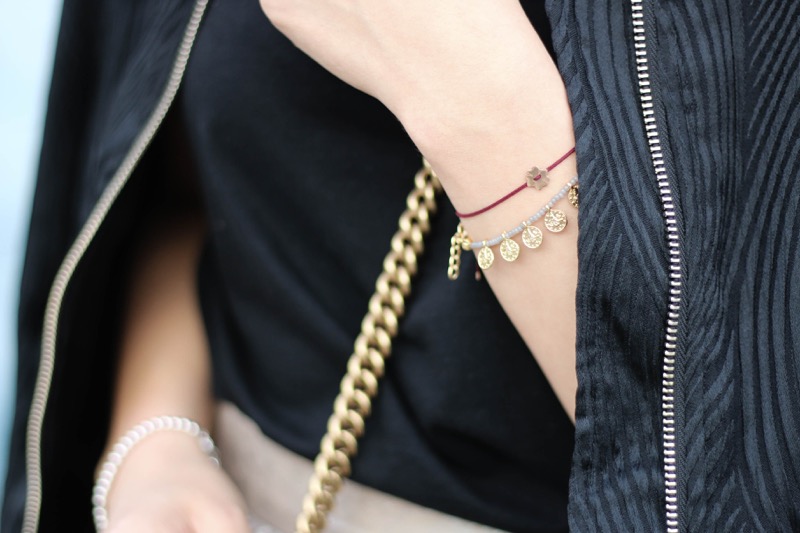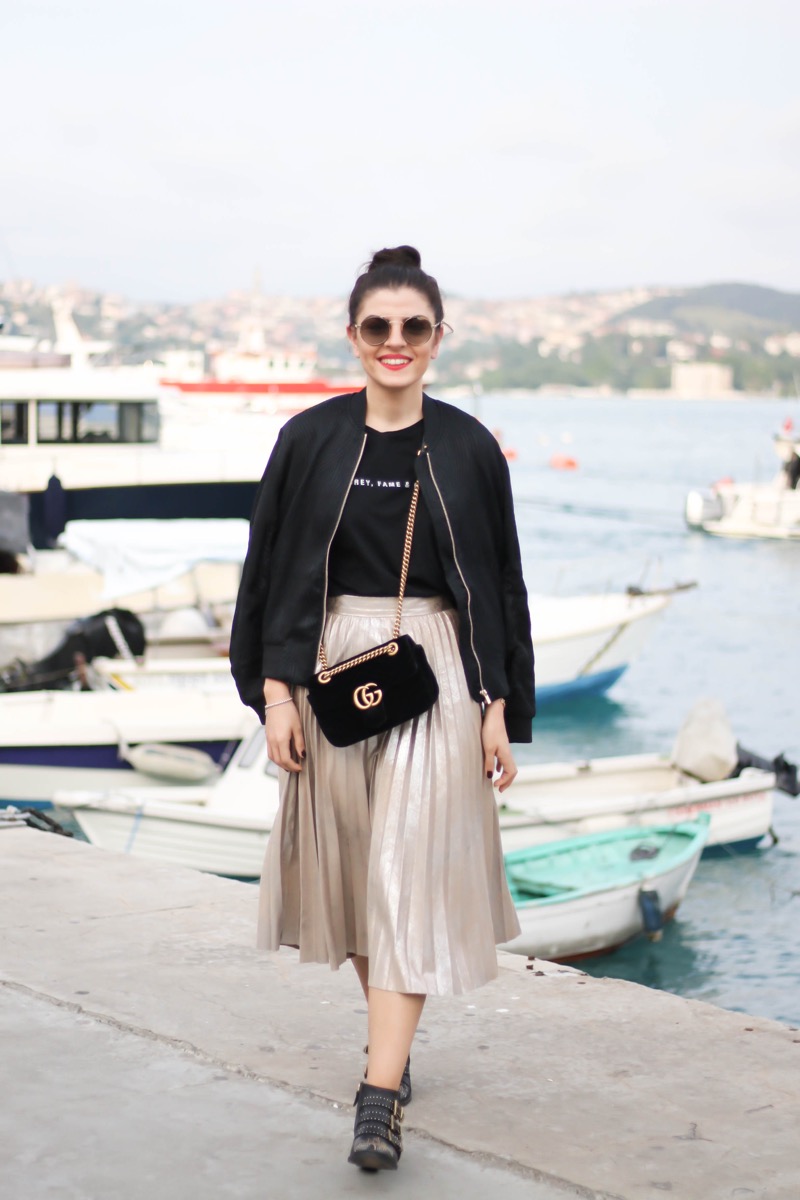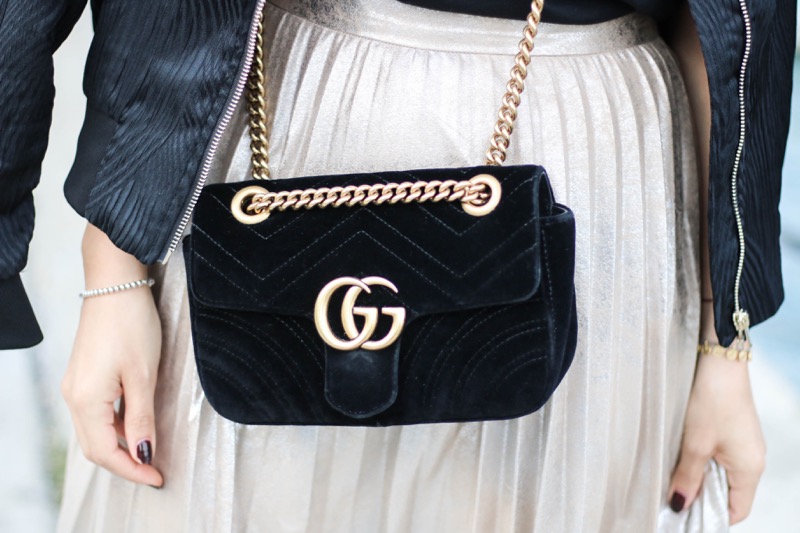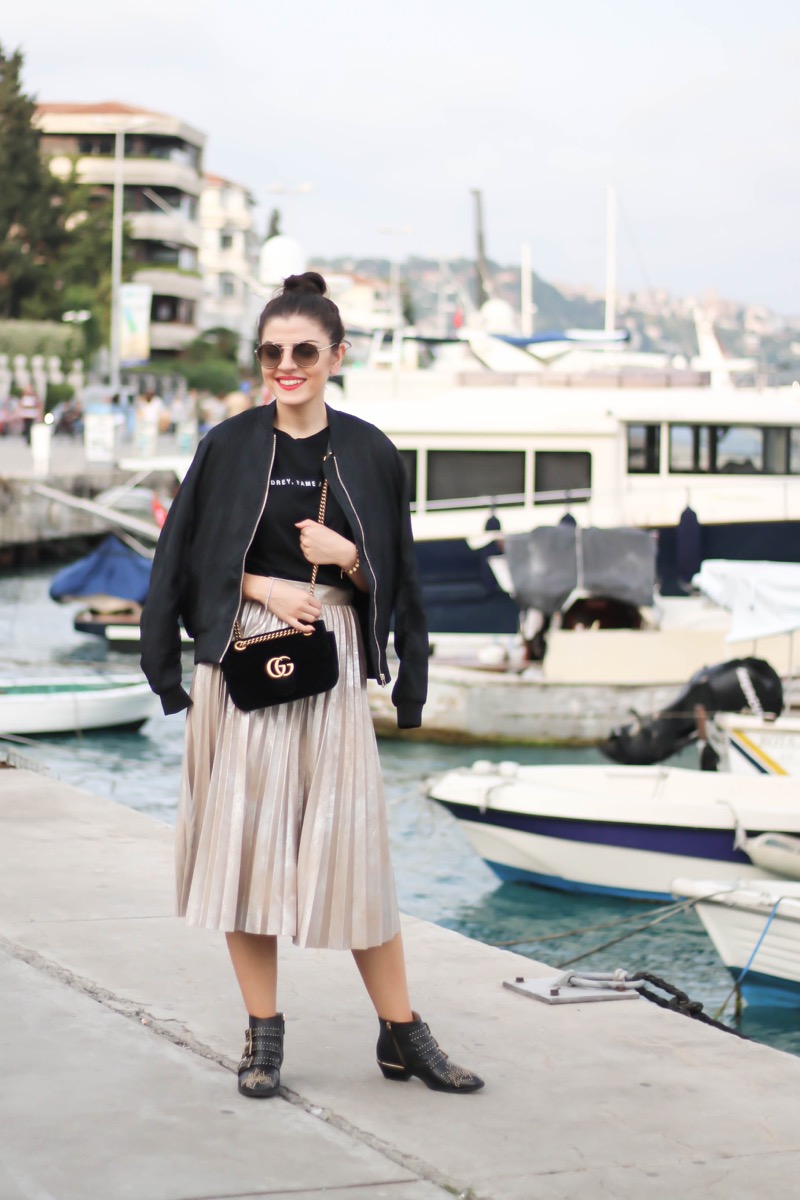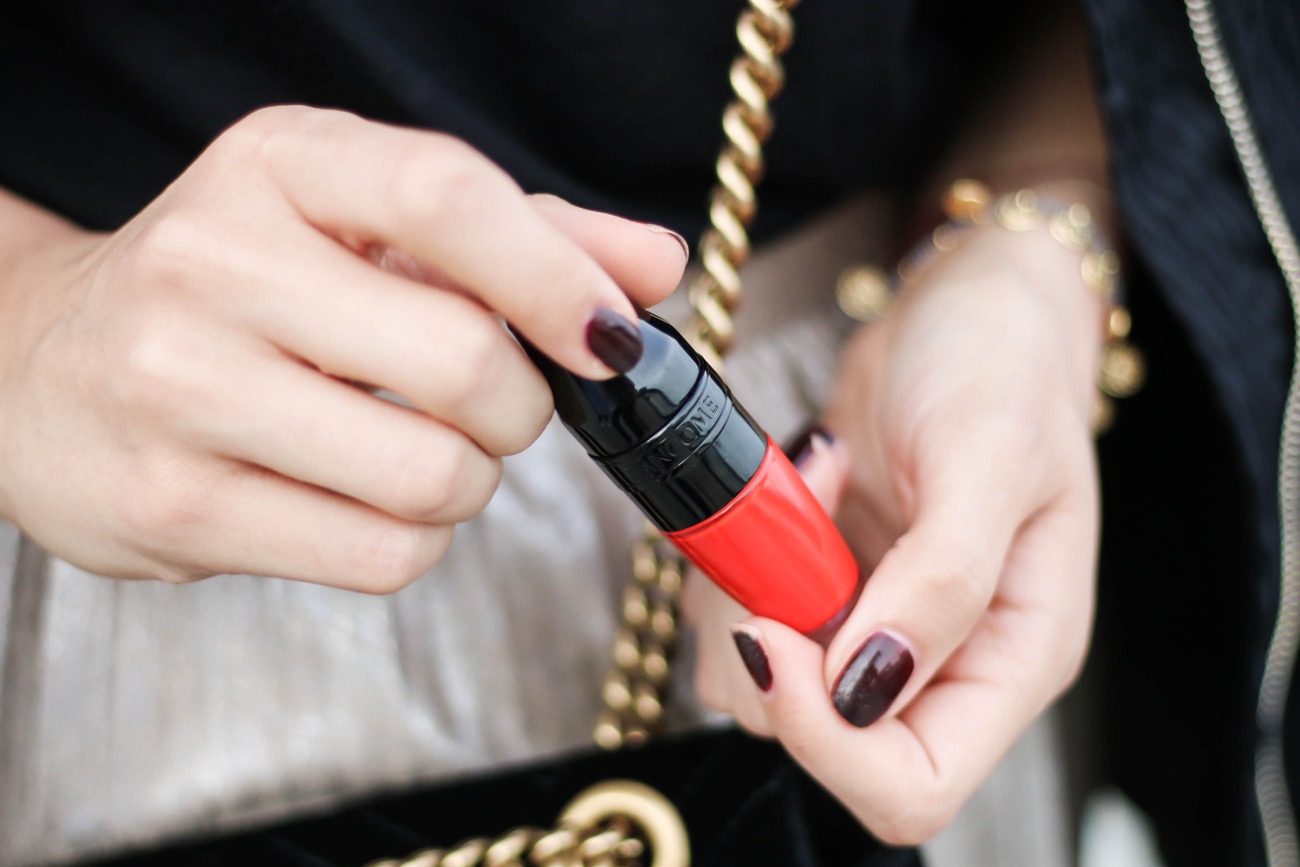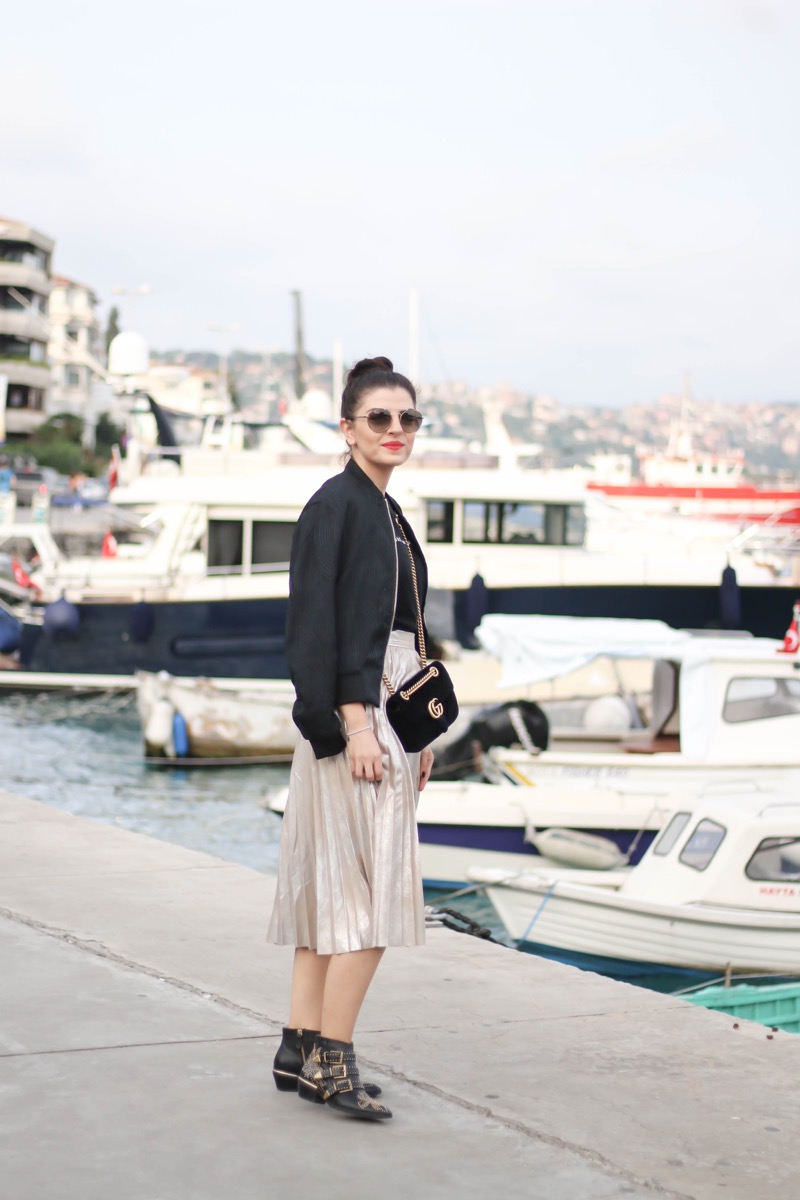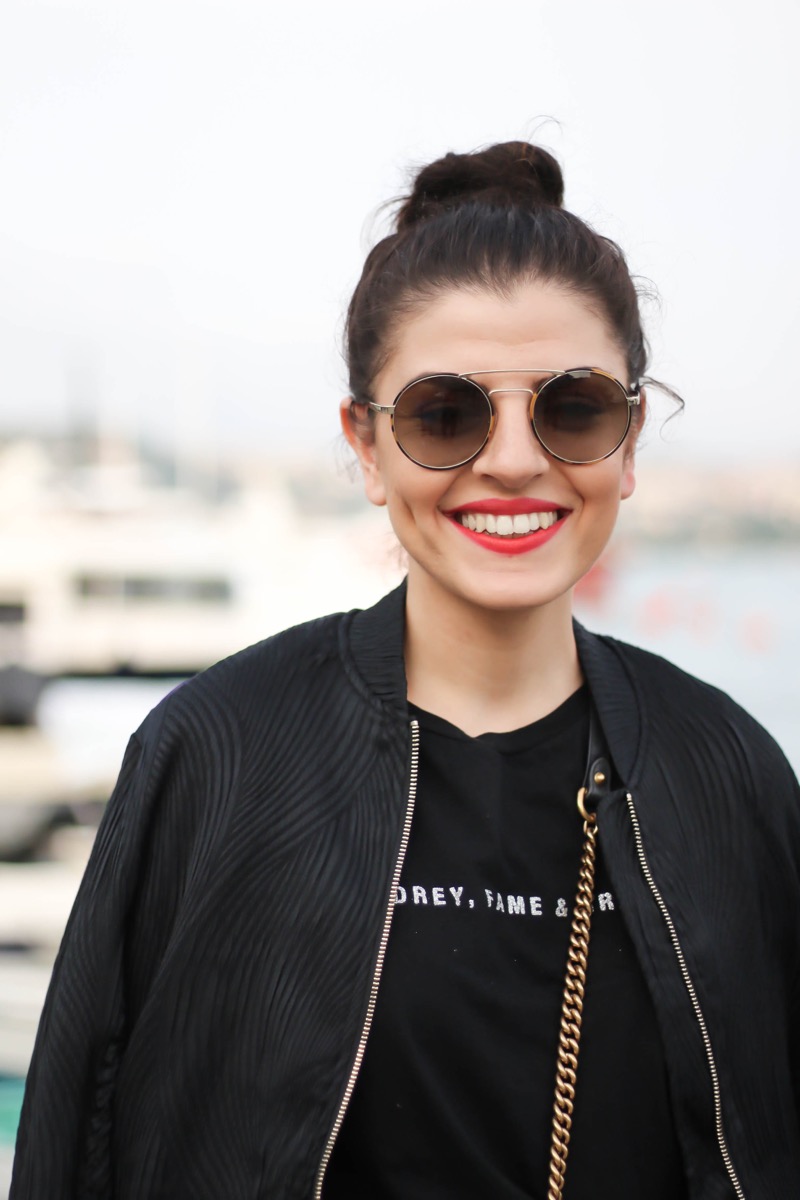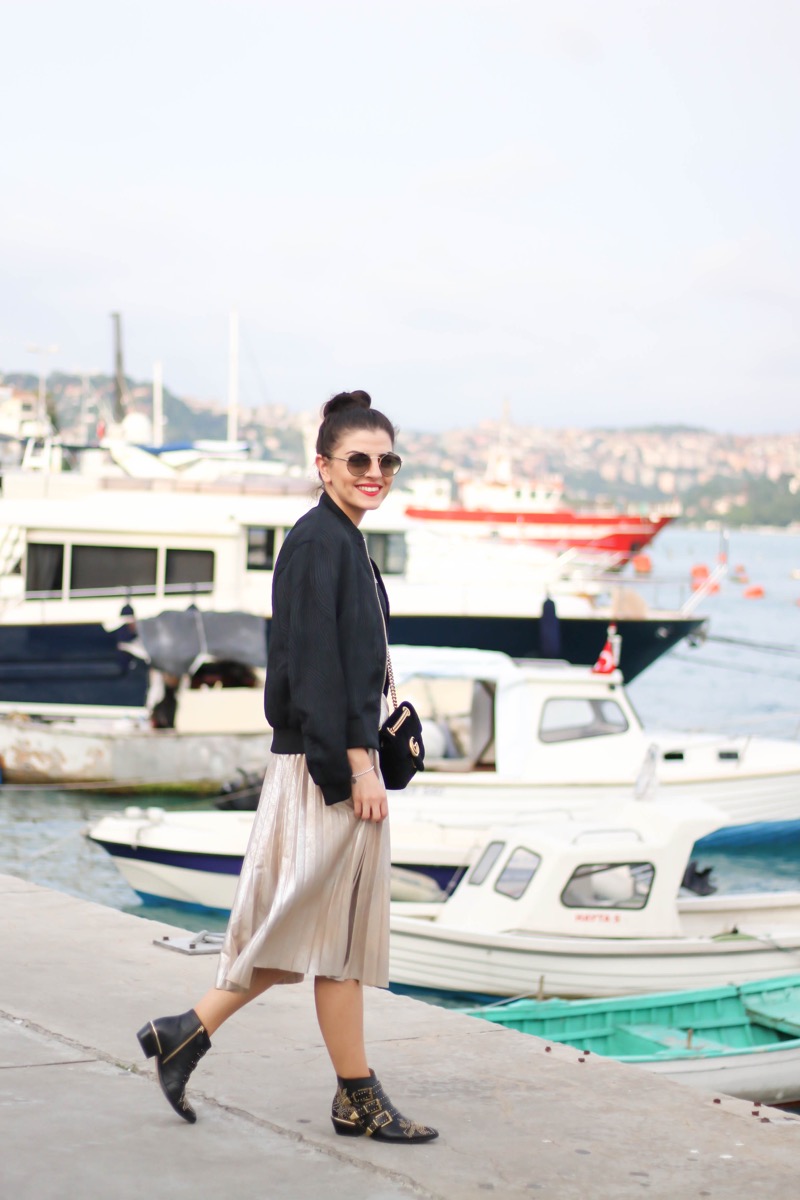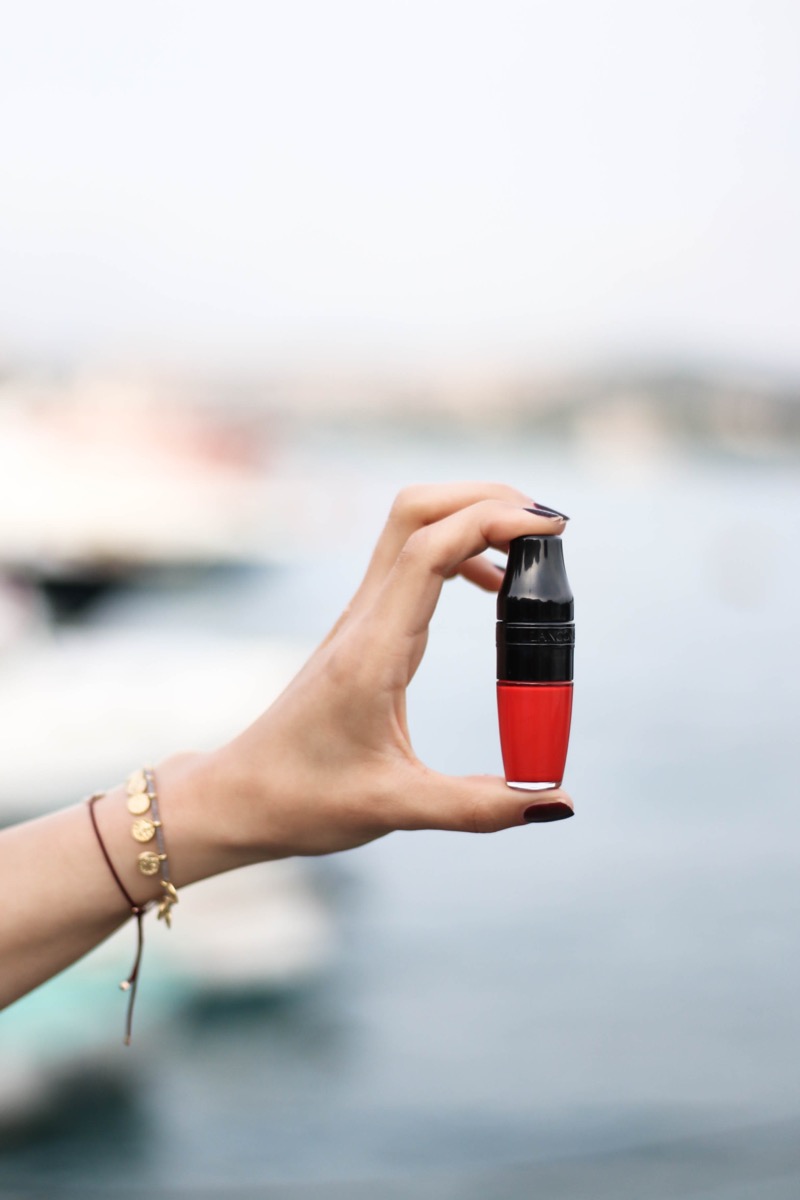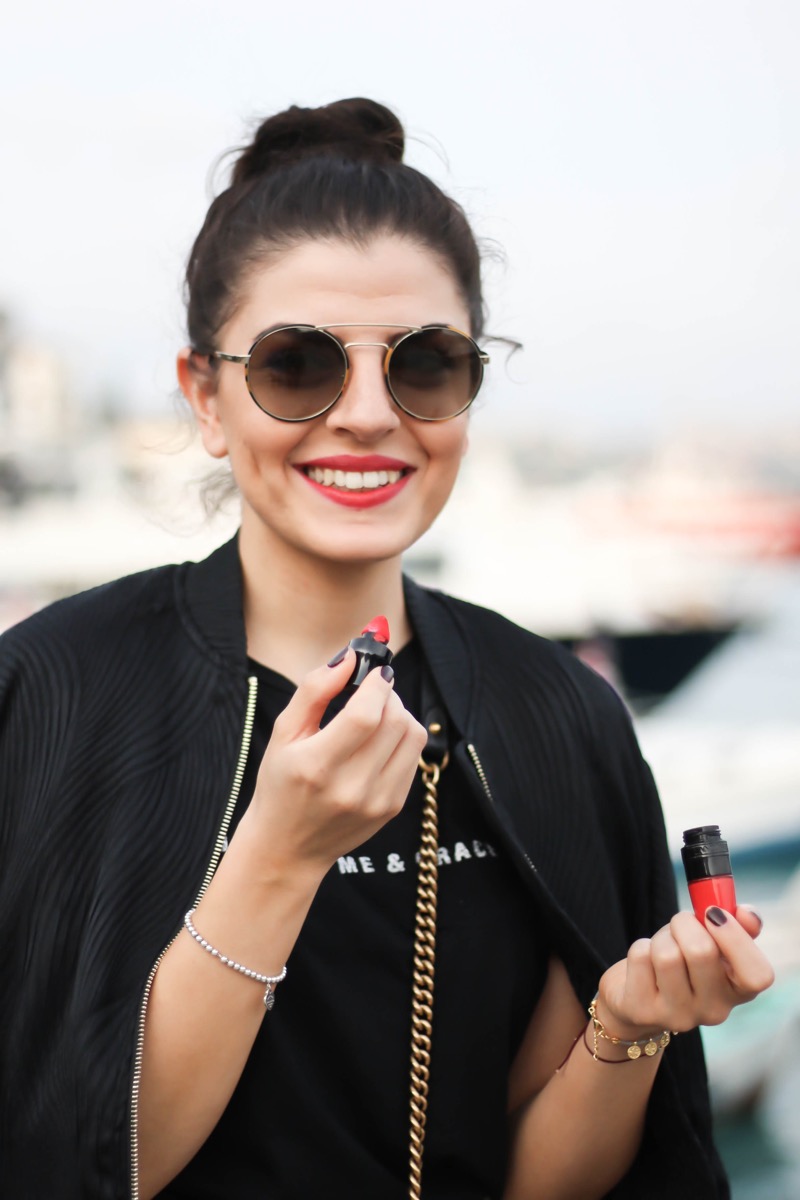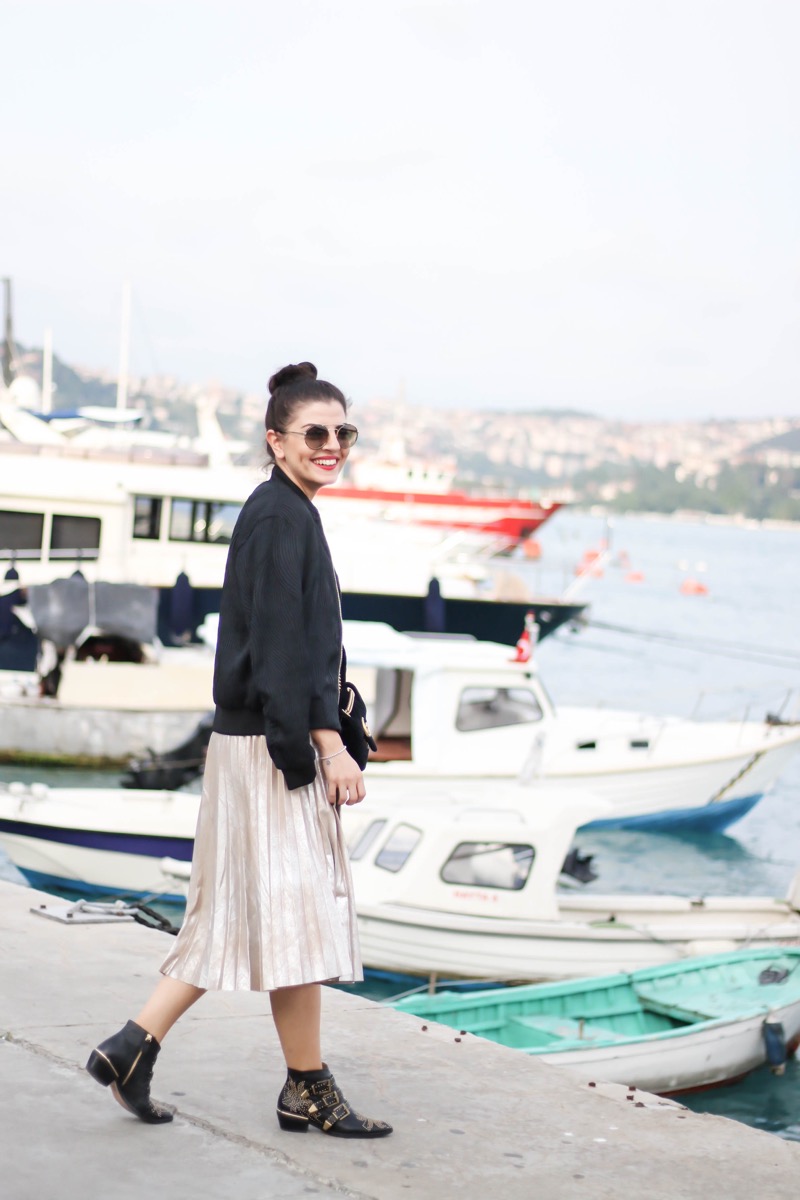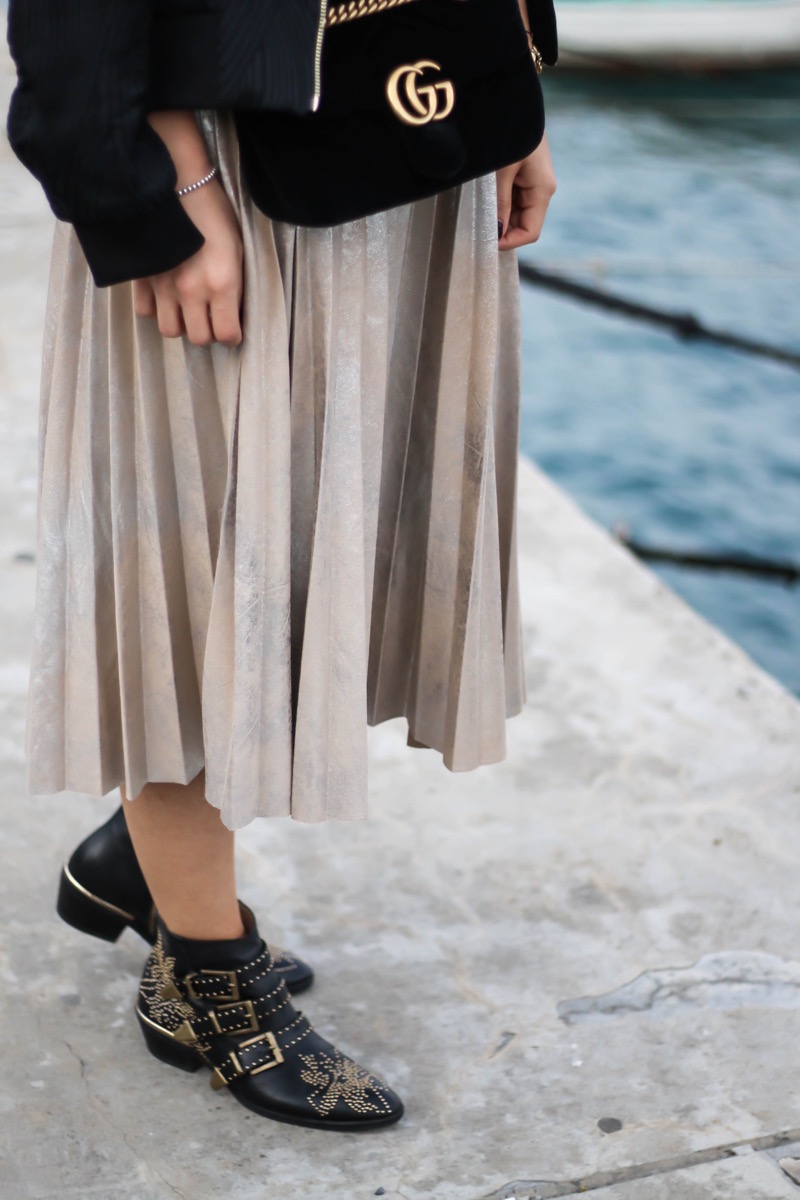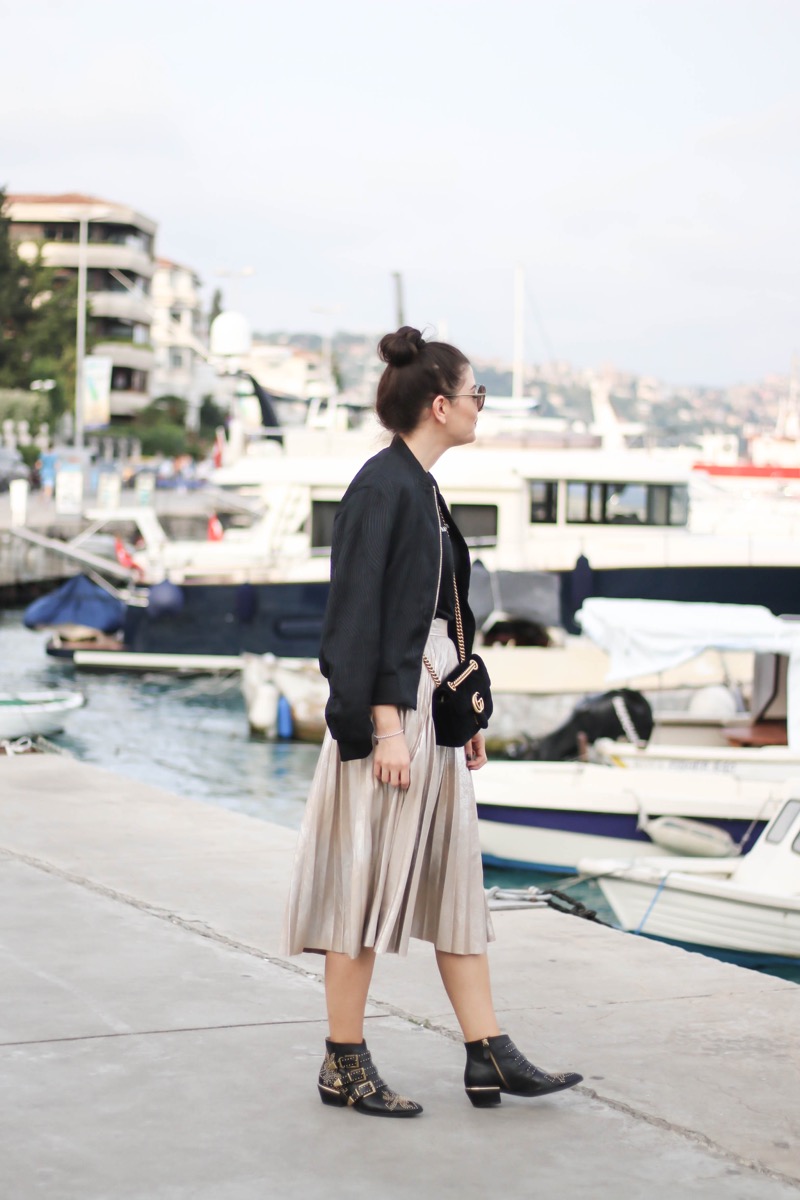 English: On our last evening in Istanbul we had dinner at Bebek. Bebek is one of the more wealthy parts of the city and there are nice restaurants and cafés. This pictures were made on the promenade with the Bosphorus in the background. The highlight of my look definitely is the Velvet Gucci Marmont Bag which I borrowed from my sister. How perfect is she?
I'll also tell you a bit about my new favorite lip product – the matte shaker from Lancôme. This lip product I got sent to and I tried it out during my stay in Istanbul. I wasn't quite sure about the product but after testing it I can tell you that this is one the best lip products I ever tried. It stays really really long and it doesn't dry out my lips, which is really important to me. I got it in the color "Red'y in 5" and I think this is the perfect shade for summer especially if you got a little tan. It's also really simple to apply on your lips. You just have to "shake" it and then put on your lips and you're ready to go!
*in friendly collaboration with Flaconi