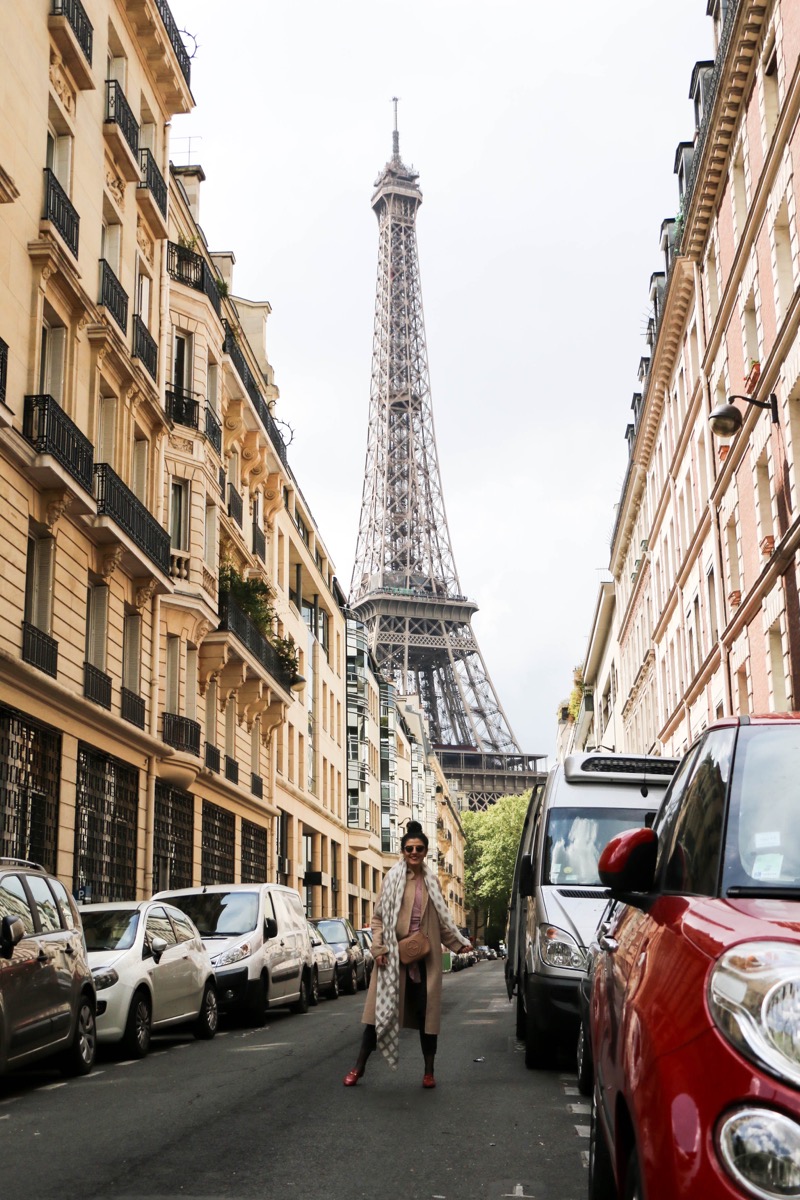 Like always I want to end my Paris Trip with a Travel Diary and a short Follow Me Around-Video. In my previous posts I've told you all about our days in Paris and what we did on each day. Today I want to tell you more about how I liked the city and what I didn't like.
I've never been to France before and this was my very first trip to the country. Paris was never on top of my Travel Bucket List but I wanted to see the city anyway. I had a few negative thoughts about the french people because I heard a lot of negativ things, like that they aren't really kind & polite. I really wanted to see it on my own. I really loved the architecture of the city and it reminded me a bit of the Viennese architecture. Also the weather was like the weather in Vienna, cold and windy. What I really liked was the cafés which you can find in every corner and which are all so pretty. I was really surprised about how dirty the streets and the city was. Also the more expensive arrondissements were dirty and I wasn't expecting that. That was definitely the part I didn't like.
Another thing which was really surprising for me was the fact that french people are really kind and polite. During our trip to Paris we only met people, who were really nice, friendly and polite. Real gentlemen, really nice taxi drivers, who told us a lot about the city and the sights and also the shop assistants at the designer stores were really kind which isn't always the case when you go to Chanel, Louis or Gucci. I know, there are everywhere good and bad people, kind and unfriendly people, but I was really happy to remove  prejudices. I really loved that.
Paris is a big city and there are parts which are less beautiful than others. My favorite arrondissement definitely was Le Marais. I loved the flair, the streets, the cafés and the little boutiques. Saint Germain was really beautiful too and I loved the Île de la Cité, which is a small Island in the Seine and where you can find the Notre Dame. There were cities I liked more but it's nice to explore new places and new cultures. I'm really happy about that! Can't wait to see what my next destination will be:) Have you been to Paris before? How do you liked the city?
click on the picture below to see the video:)