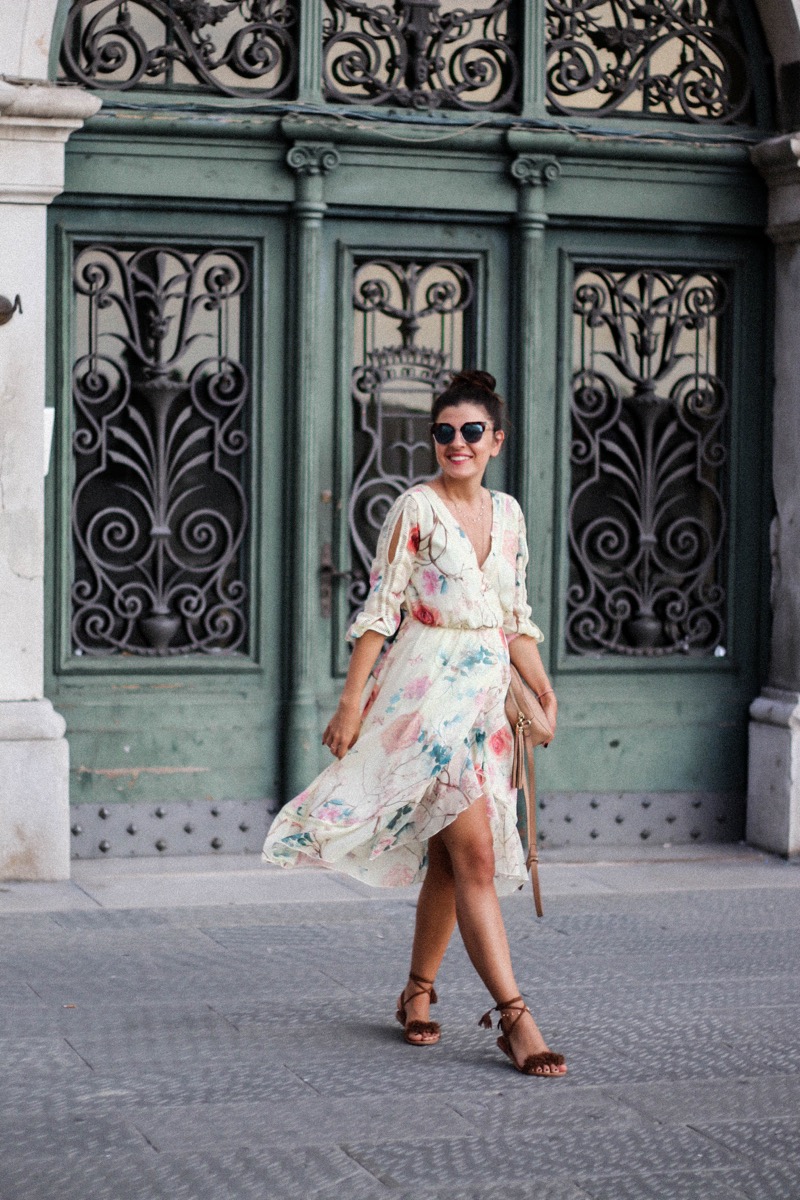 Ich habe mich zum Glück wieder einigermaßen erholt und bin heute zurück mit einem Look aus Triest. Letzten Oktober war ich das erste mal in Trieste und damals hat mir die Hafenstadt auch wirklich gut gefallen, aber ich muss ehrlich sagen, dass ich dieses mal gar nicht so begeistert war von der Stadt. Irgendwie waren fast keine Menschen dort und alle Geschäfte hatten zu. Das liegt natürlich daran, dass wir an einem Sonntag beschlossen haben, dorthin zu fahren. Ich weiß nicht, irgendwie hat sie mich dieses mal nicht so beeindruckt, wie beim ersten mal. Vielleicht ist Triest aber auch im Herbst einfach schöner, als im Sommer.
Ich habe mich für diesen Ausflug für ein Wickelkleid mit Blumenmuster entschieden. Nach einer langen Suche wurde ich Ende des Sommers dann doch noch fündig und bin nun glückliche Besitzerin eines Wrap Around Kleides. Ich habe das Kleid ganz simple mit meinen Pom Pom Sandalen und meiner Gucci Disco Soho Tasche kombiniert. Ich hoffe, der Look gefällt euch! Wünsche euch einen wunderschönen Tag!
Shop my Look:
Wrap Around Midi Dress: Asos (shop it here)
Pom Pom Sandals: Asos (similar here & here)
Bag: Gucci (shop here)
Sunglasses: Fendi (shop here, budget version here)
Necklaces: Turkey (also love this one & this one)
Bracelets: New One, Anna I.J. (shop here)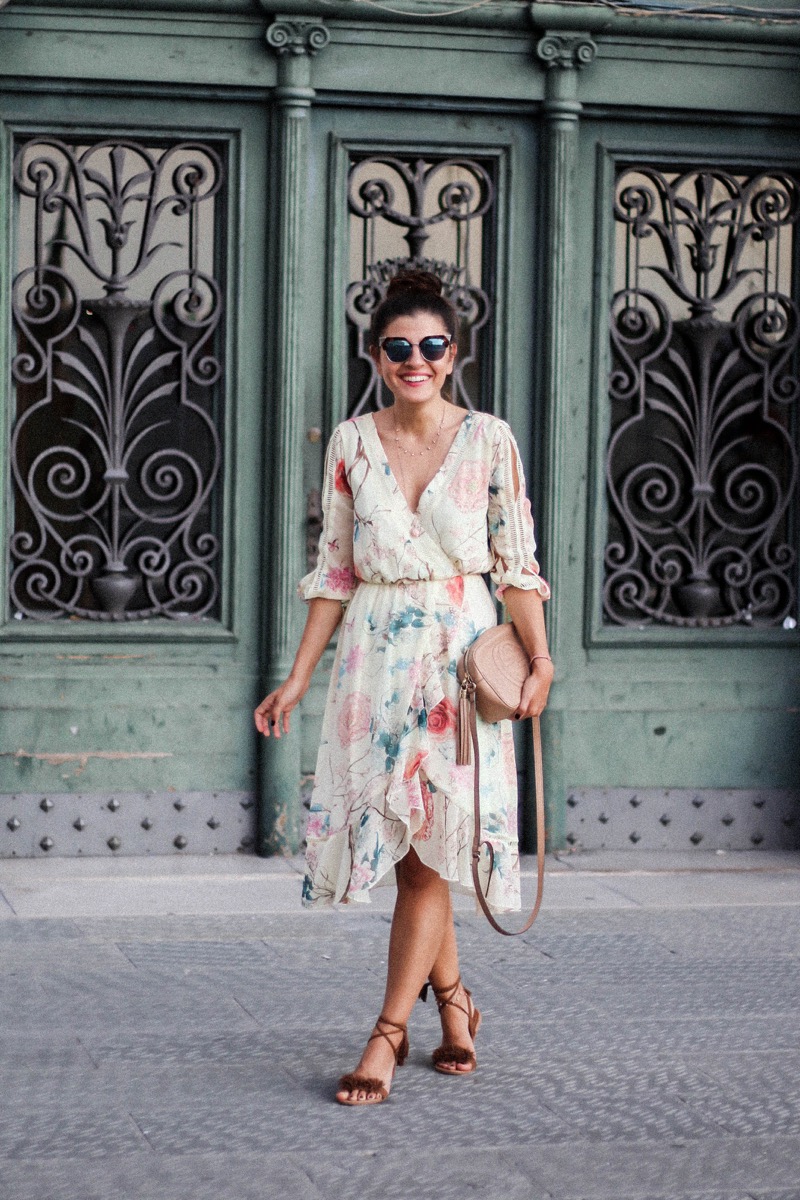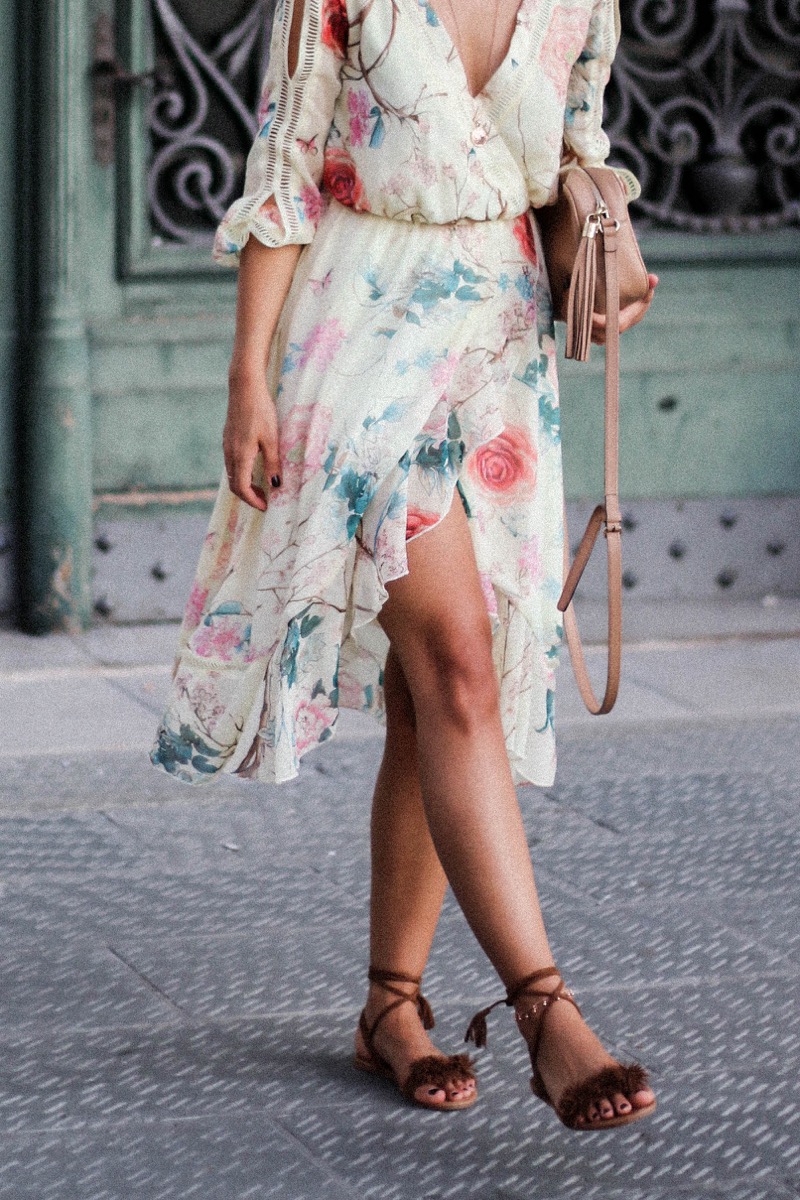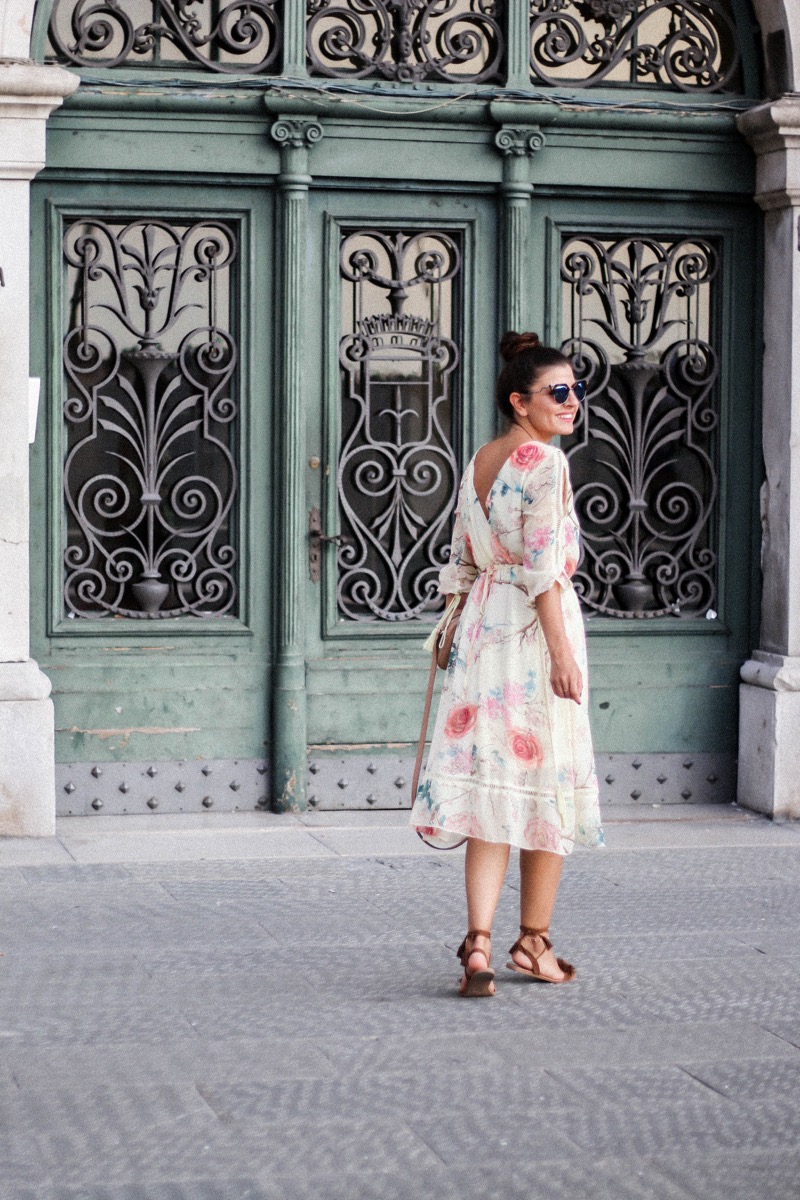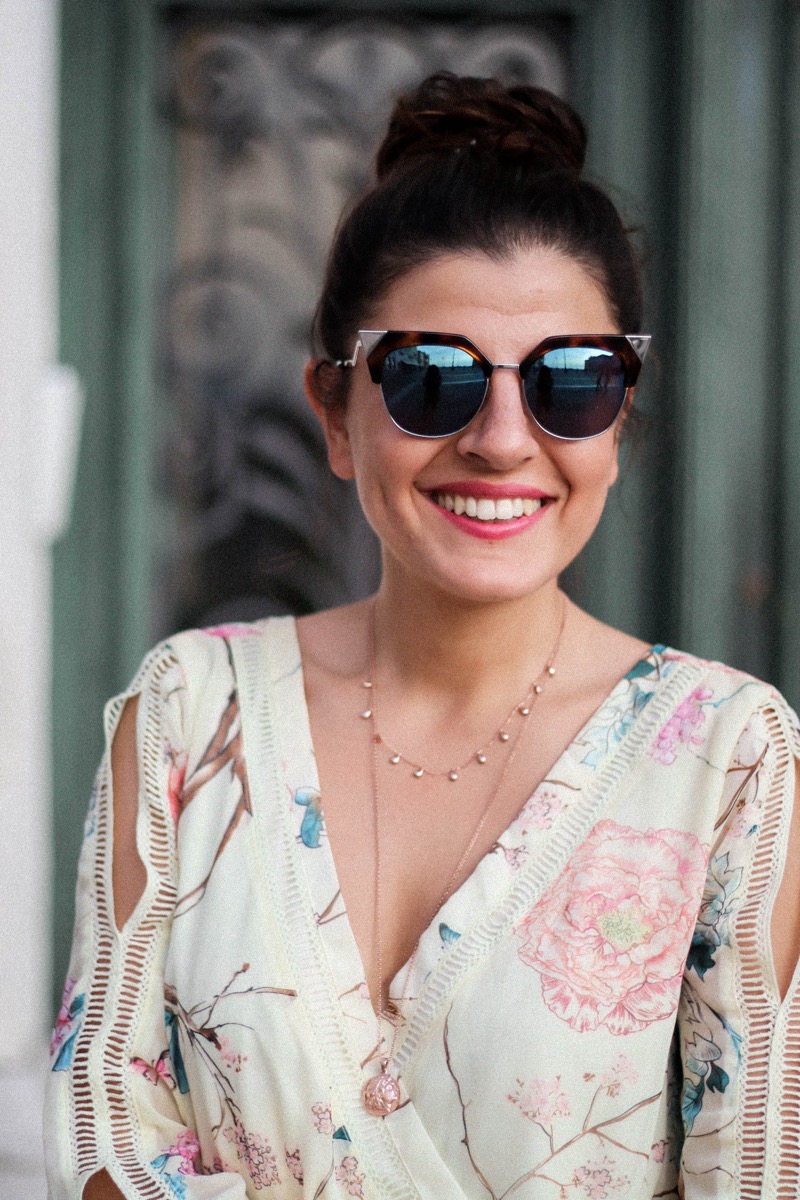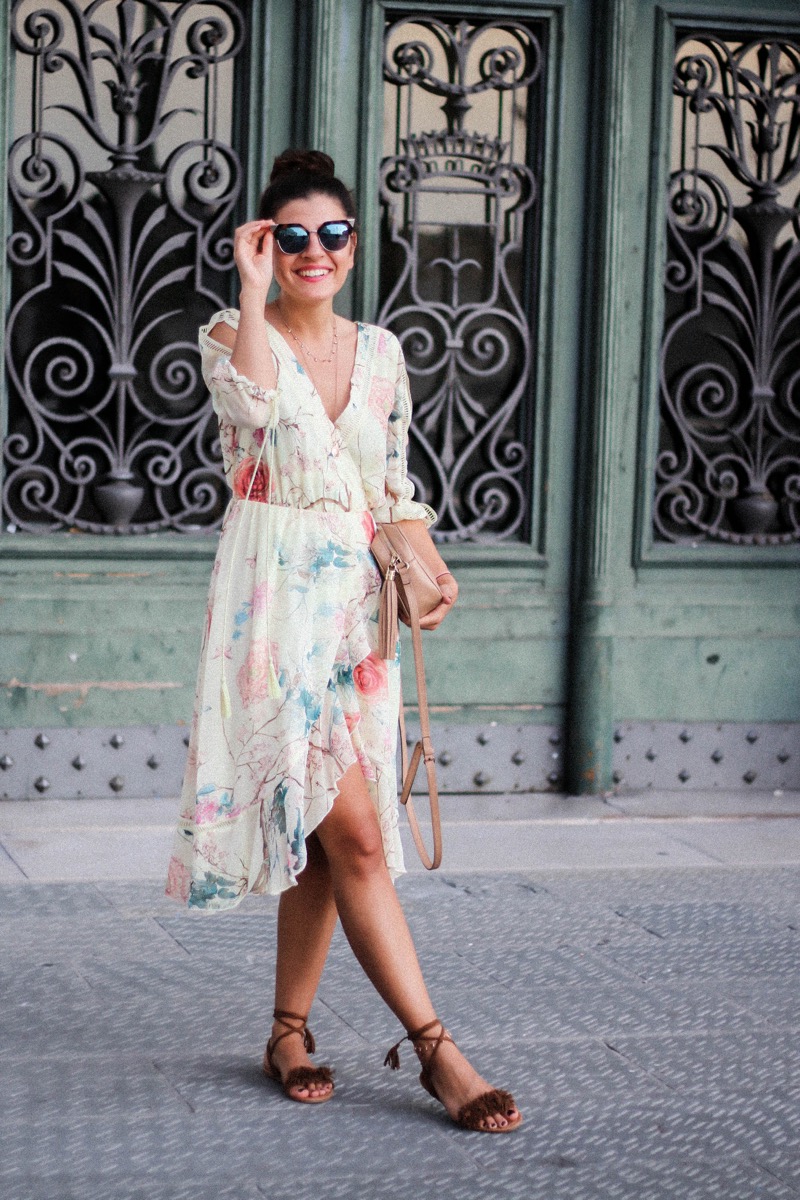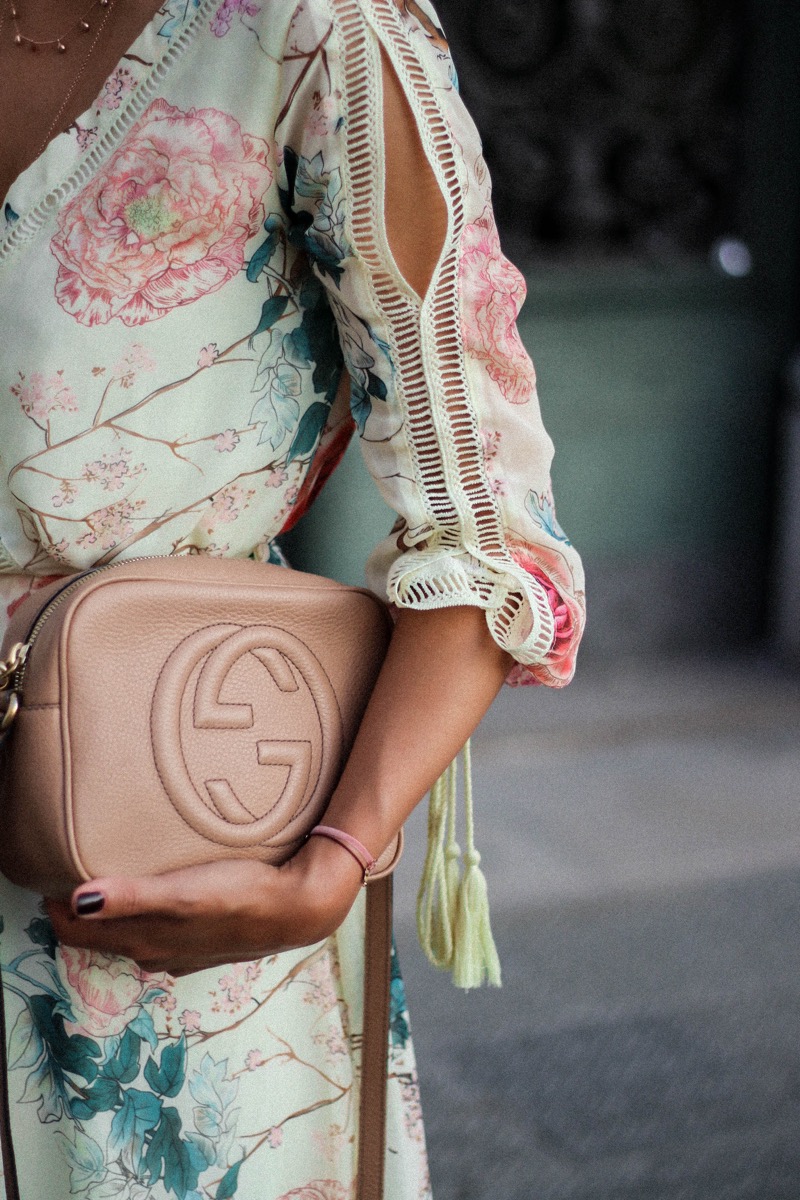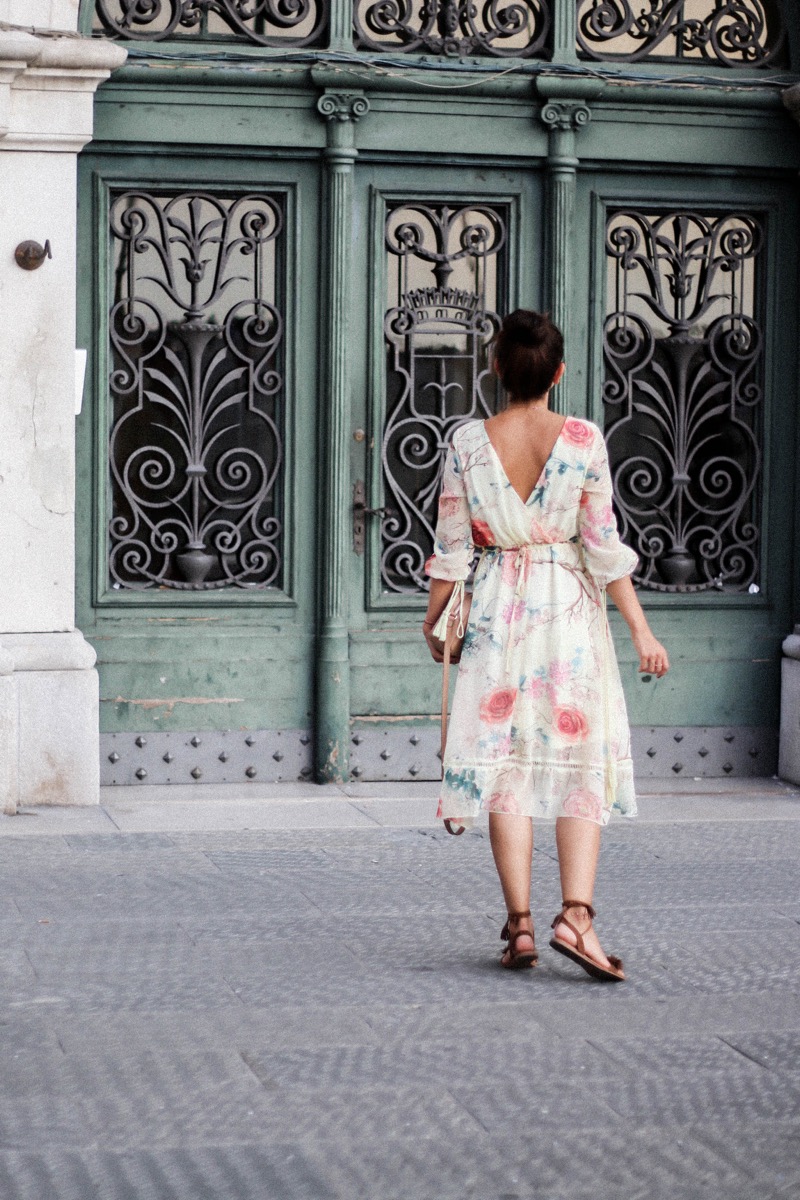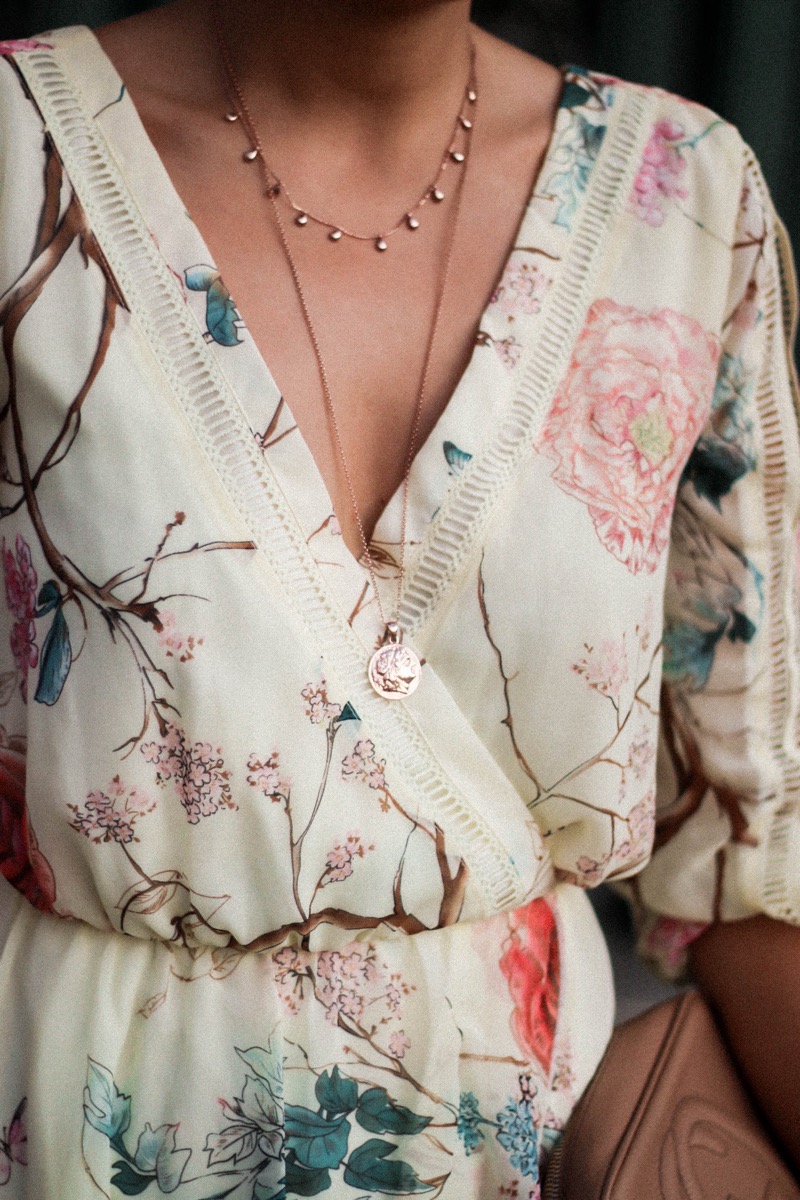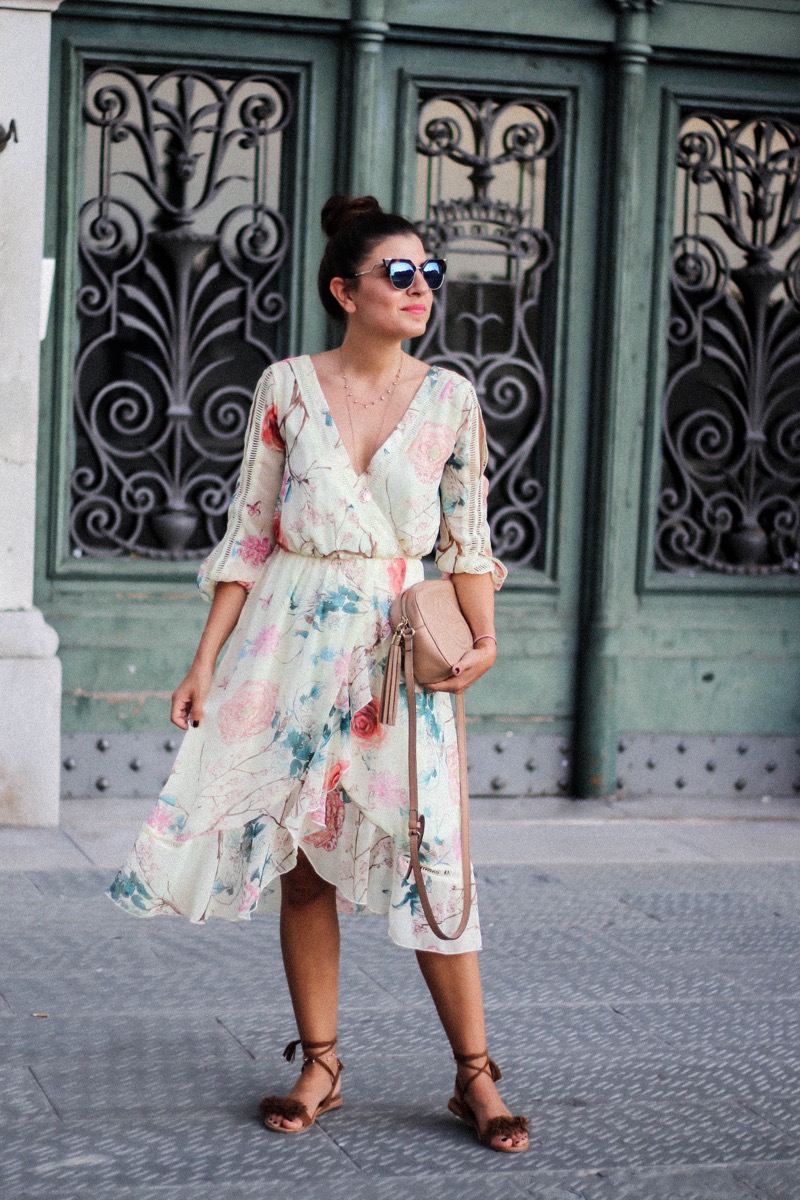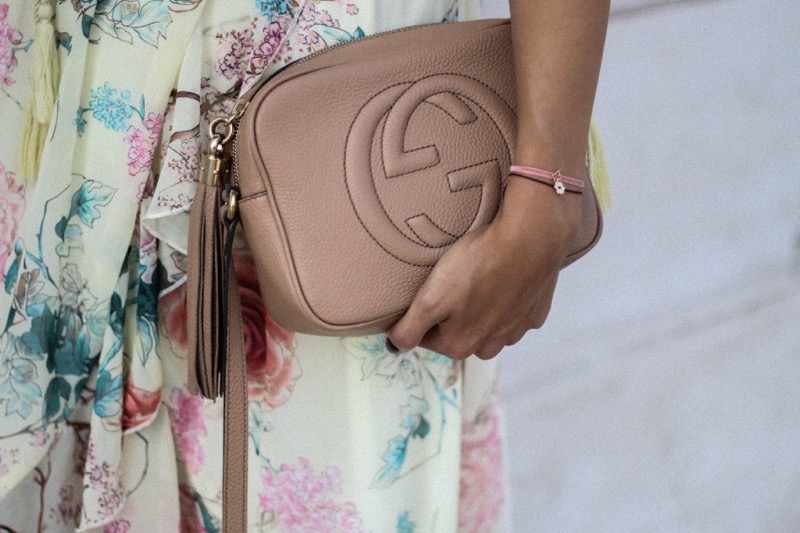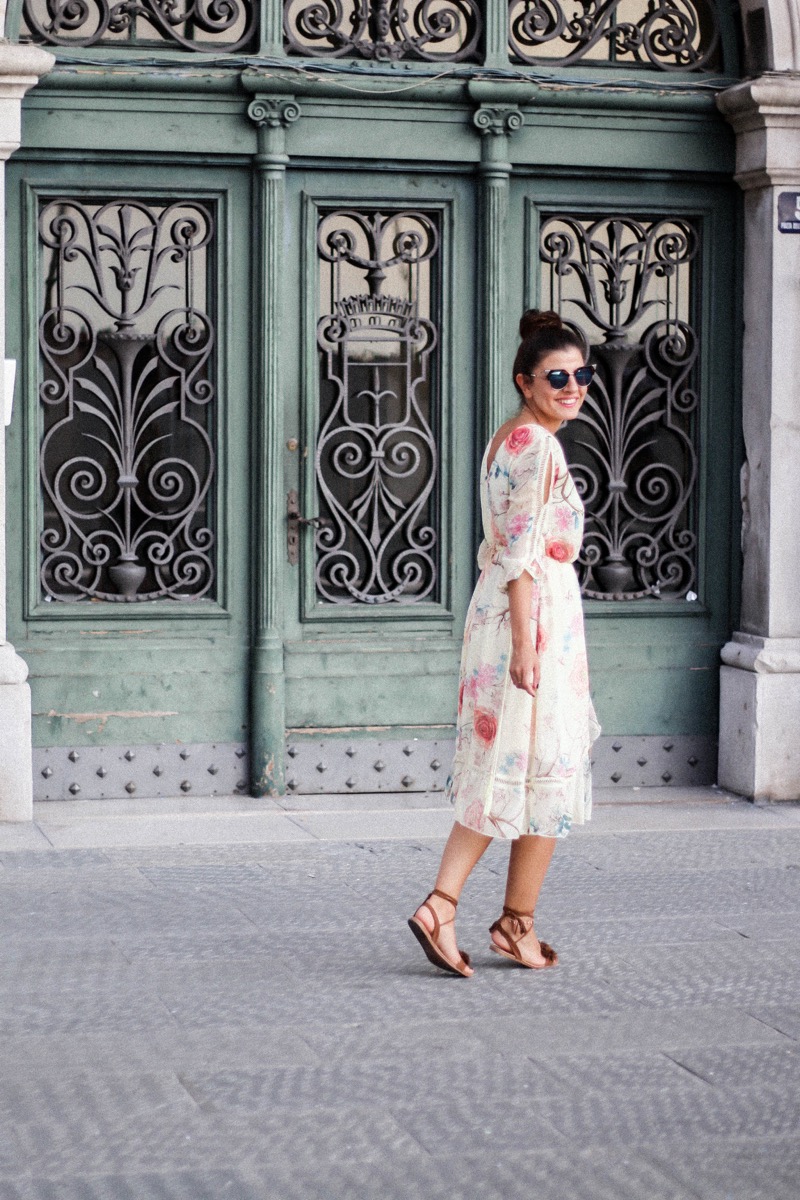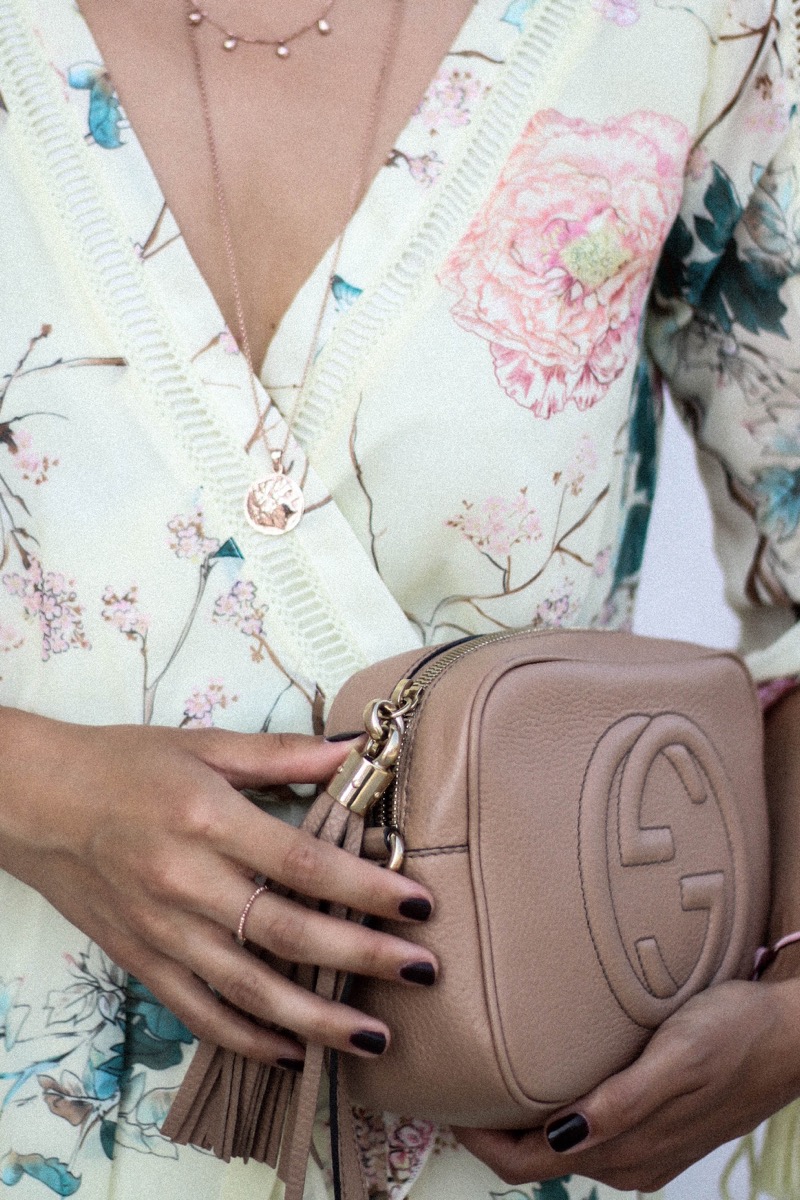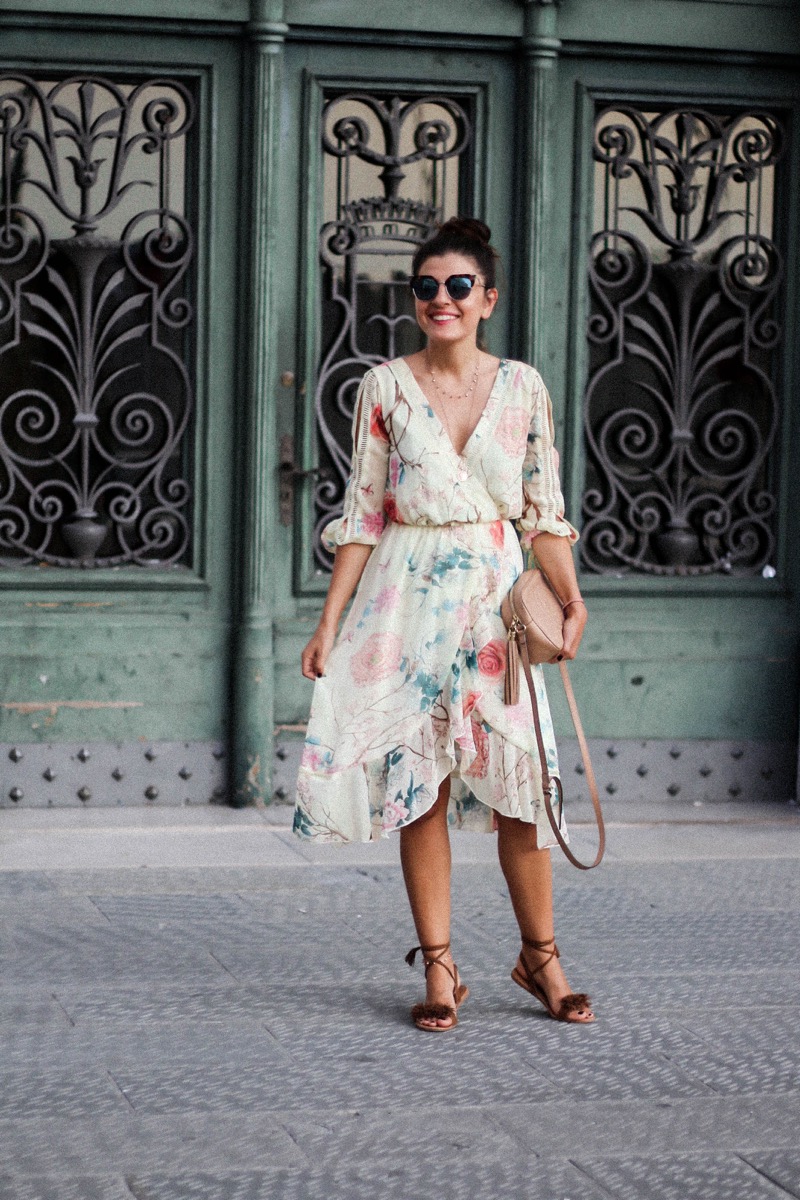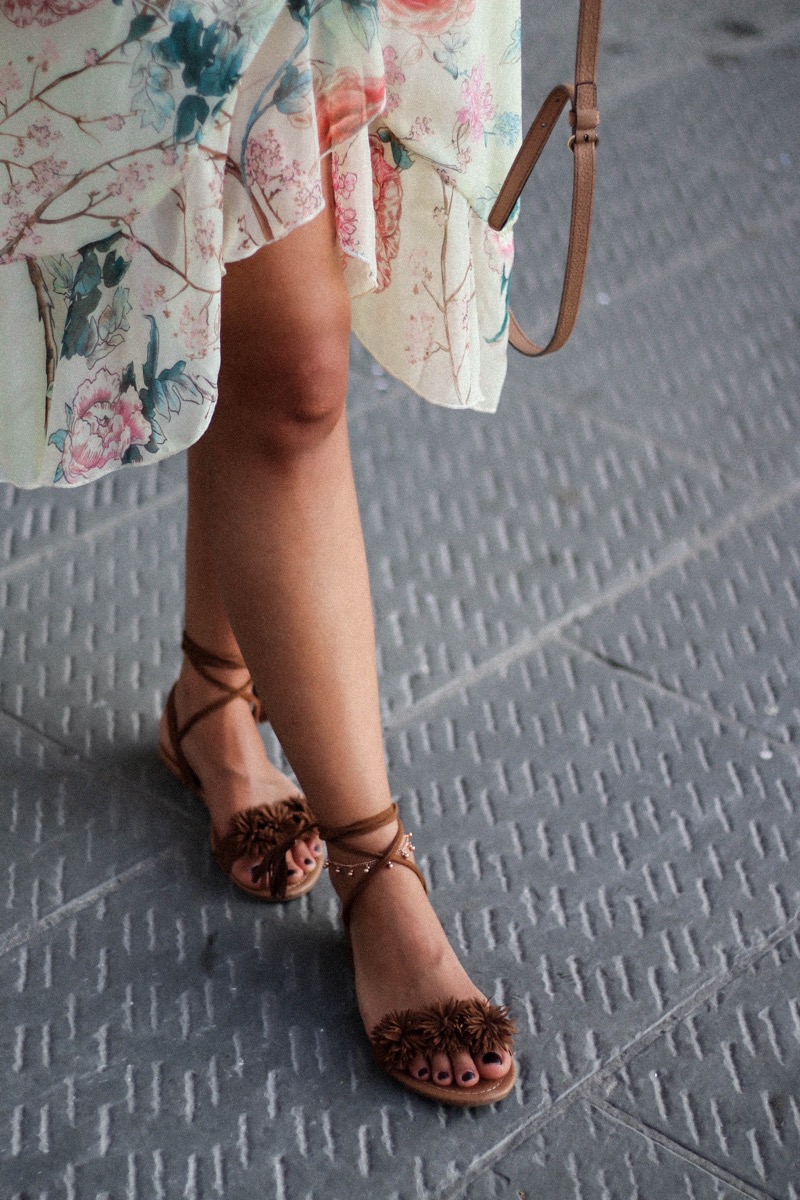 English: Thanks god, I'm feeling much better today and I'm back with an outfit from Triest, Italy. I was in Triest last year in October for the very first time and I fell in love with the city. I really loved the vibe but this time I don't know why but I don't really liked it. There were plenty of people in the city and because it was on a Sunday, all the shops and cafes were closed which made it even worse.
For this city trip I opted for a Wrap Around Midi Dress and paired it with my pom pom sandals and my Gucci Disco Soho Bag. And yes, I was hunting a wrap around dress all summer long and I finally found one. I just wore it once but I next summer I'll get a lot of use out of it I guess. Hope you like this look! Have a great day you all!
MerkenMerken