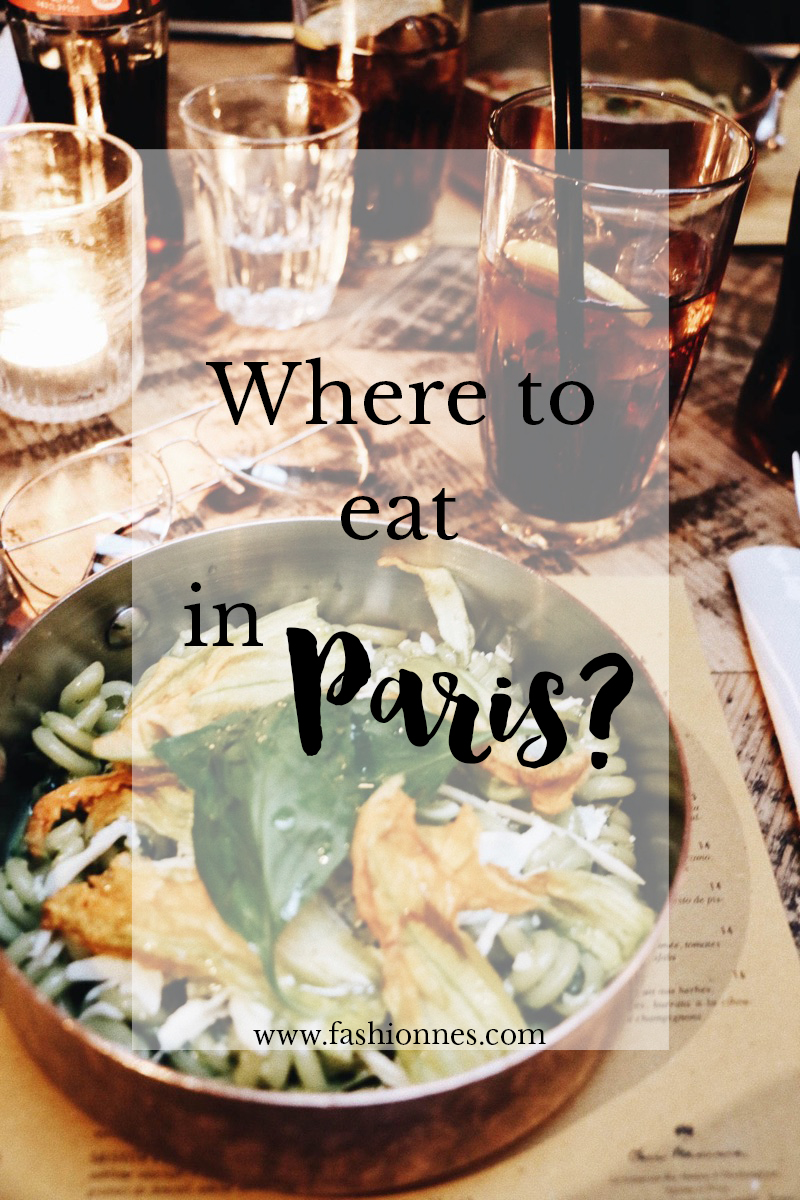 Before traveling to a new city I like to do a little research for cafes and restaurants on Instagram and Pinterest. This is usually part of my preparation for a vacation. I think that's really helpful because it's really difficult to find good places to eat when you are in a new city. Therefore I'm sharing some spots in Paris which I really liked. If you're also planning a trip to Paris, maybe you'll try out one of my recommendations.
I've found Season (1 Rue Dupuis, 75003 Paris) on Instagram and I loved the pictures of the food and the interior. The menu is full with healthy foods like Acai Bowls, Granola, Avocado Bread with salmon, omelette and so on. I don't like avocado (I think I'm the only blogger who doesn't like avocado) therefore I opted for the omelette bagel with arugula but I tried a piece from my sisters avocado bread with poached eggs and both dishes where really tasty. My mom had a bread with ricotta cheese and fruits and she also liked her breakfast.
The best thing was that you get a big bottle of water without having to tell that you want some water. The only downside was that the service was a bit slow.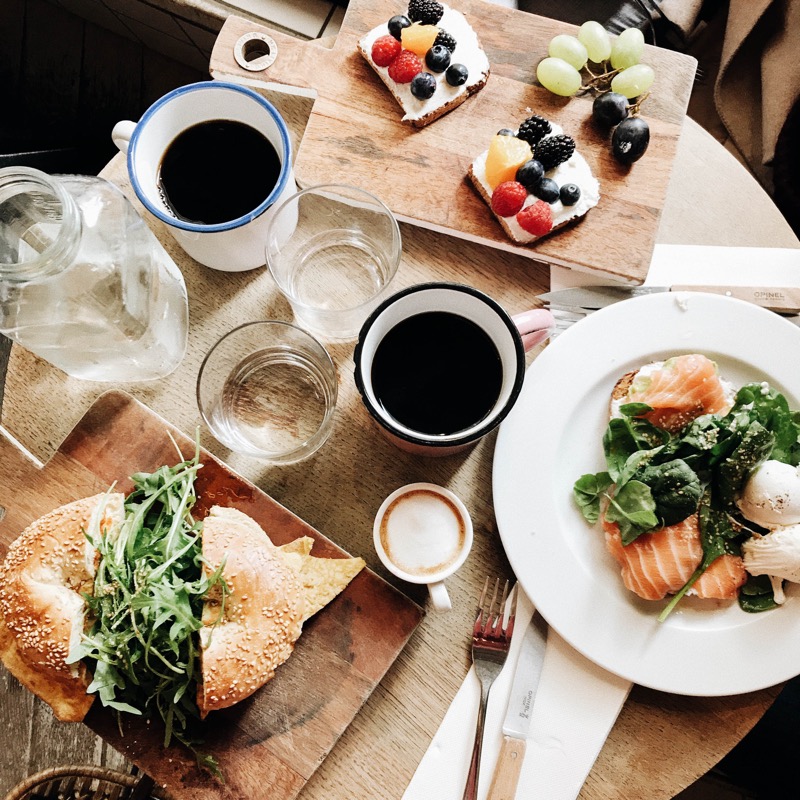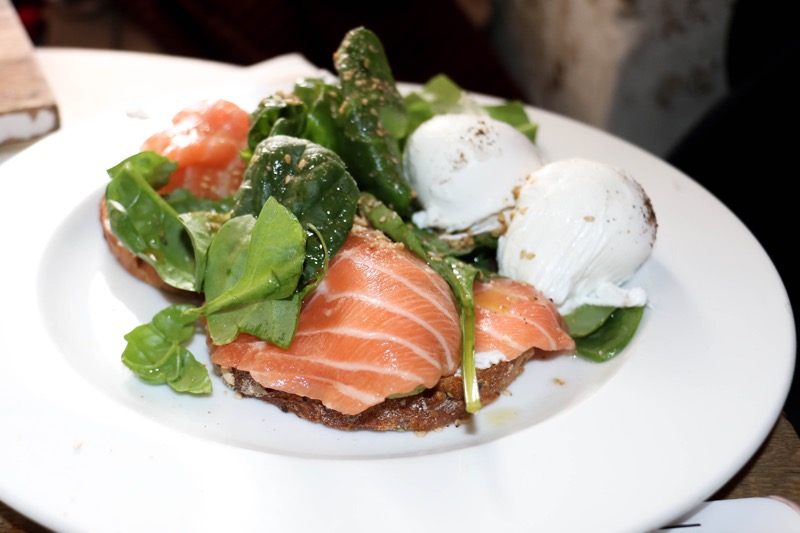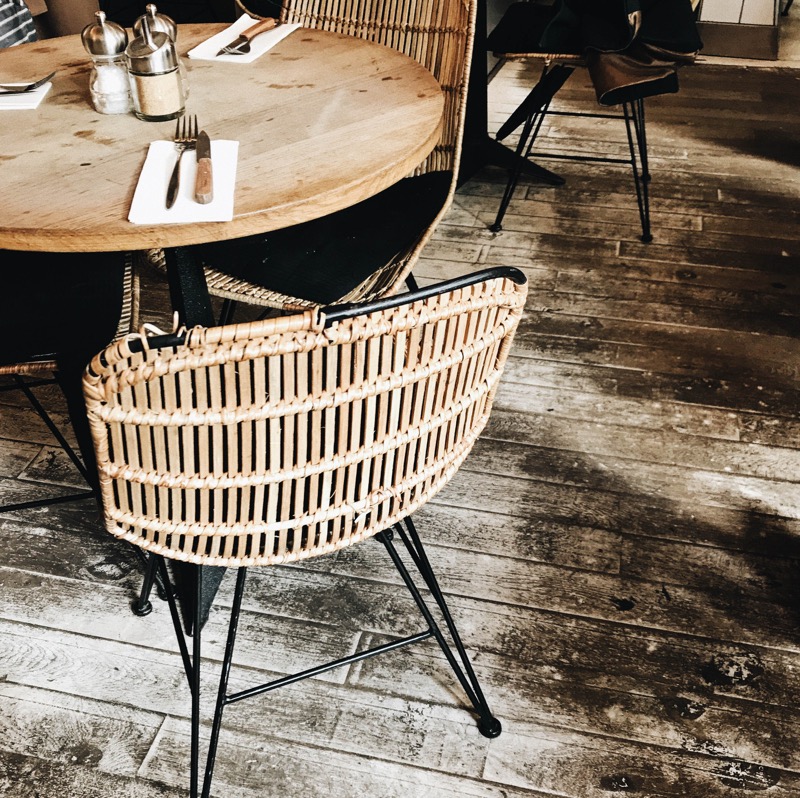 Eric Kayser is an artisanal french boulangerie and has stores in France, Tokyo, Seoul, New York and Mexico. In Paris are a few stores and we had breakfast at Eric Kayser Boulangerie Bourse (5 Place de la Bourse, 75 002 Paris) because it was near our hotel. The bakery is really nice and has a big selection of breads, baguettes (and sandwiches), pastries, cakes and more (you can see some of them on the pictures below). We had a tuna baguette, mini baguettes with feta cheese and olives, brioche, a cake with berries and a pain aux raisins, which is really famous. I hate raisins so I didn't try it but my sister liked it. I loved all the baguettes. They were really fresh and tasted delicious. It was so good that we wanted to come back on our last day before leaving Paris but unfortunately it's closed on Sundays. So keep that in mind if you want to pay it a visit.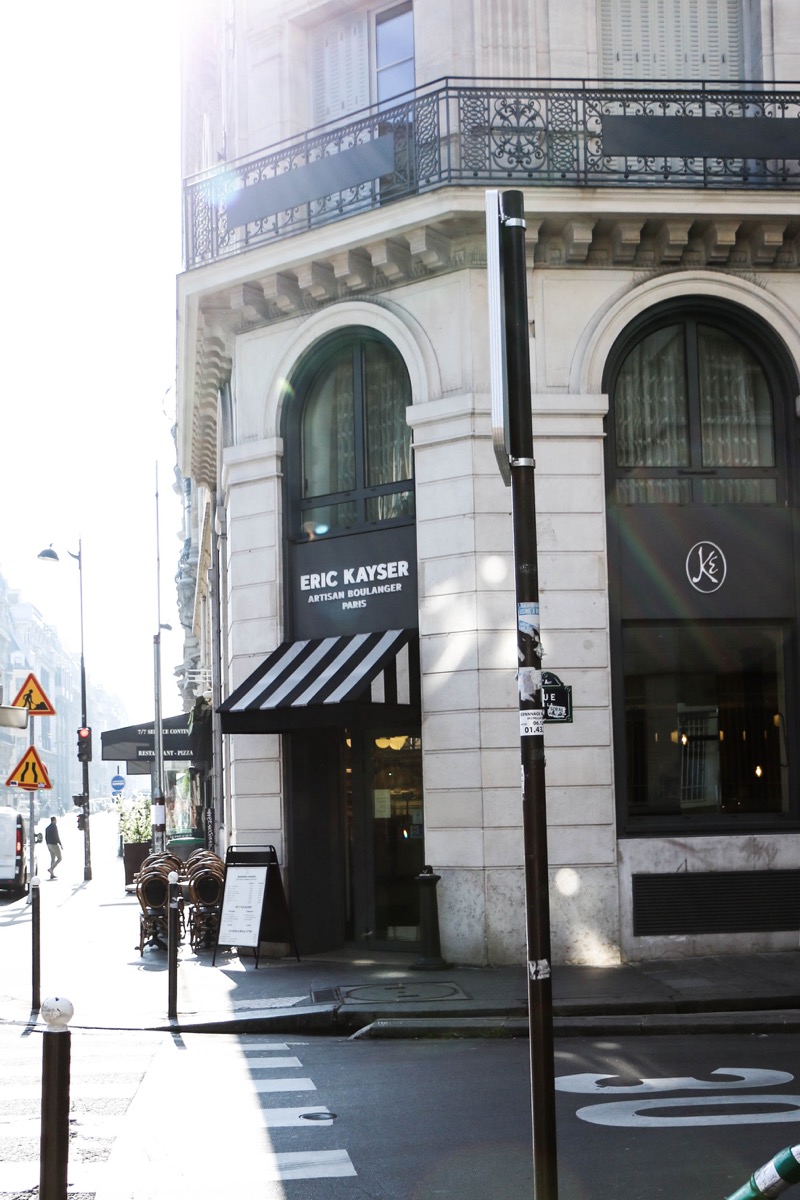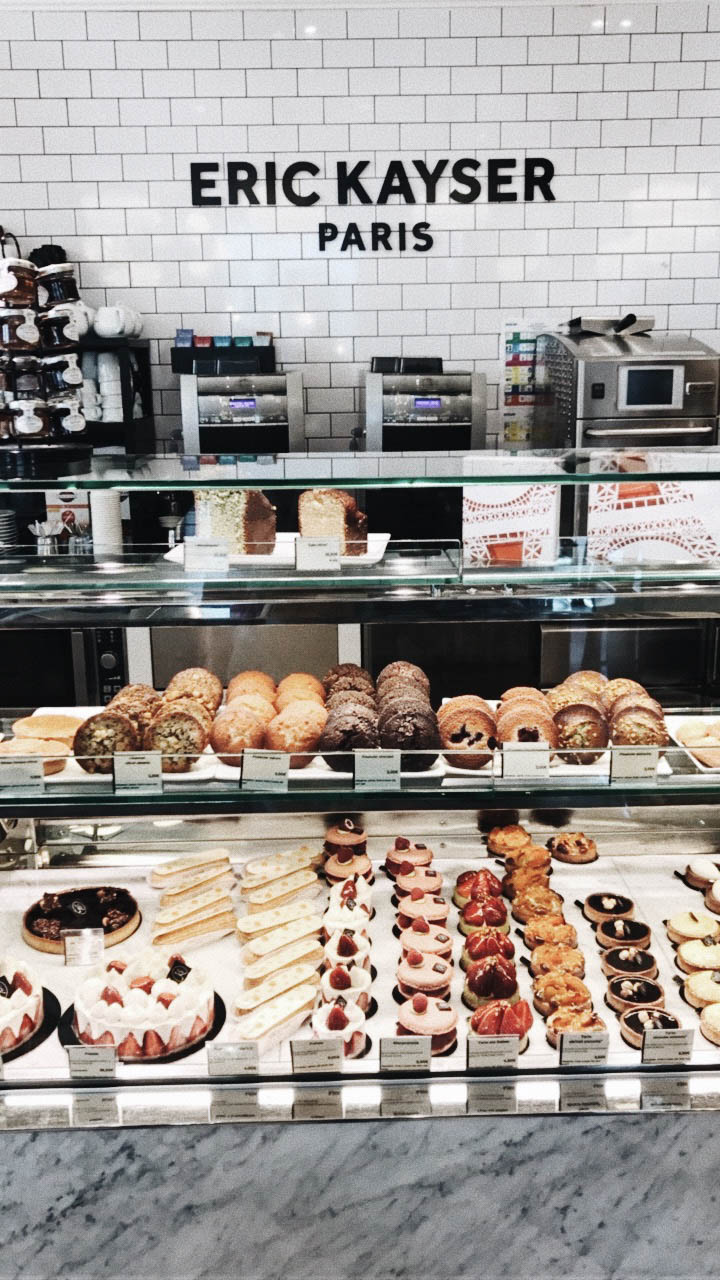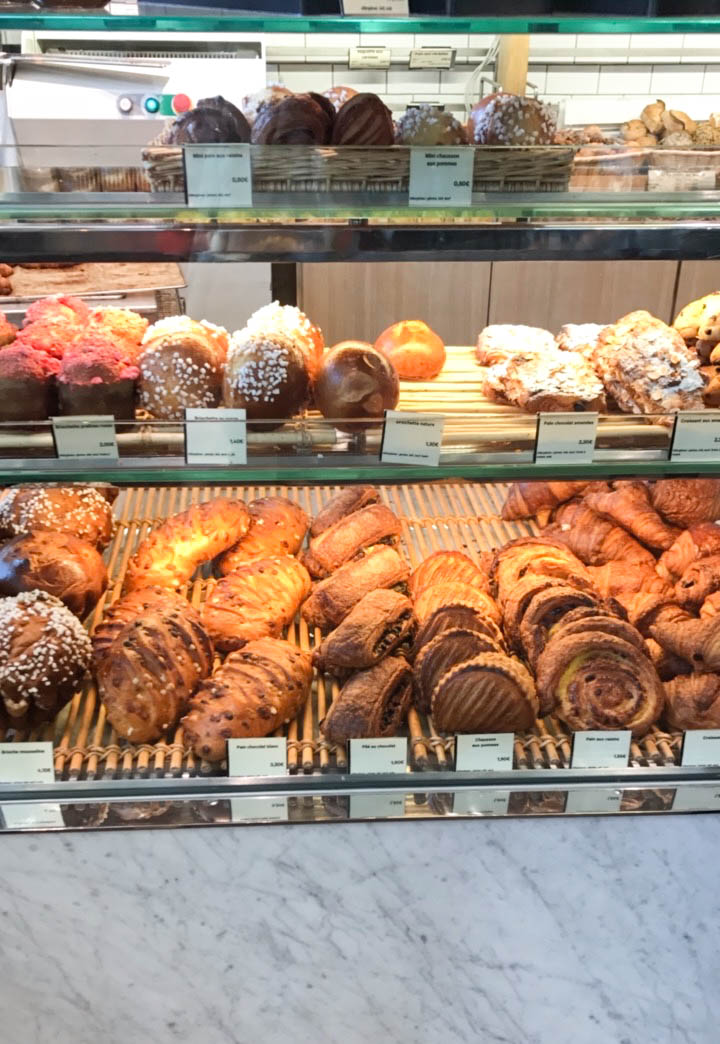 This was by far my favorite part of my trip to Paris. Our dinner at Ober Mamma (107 Boulevard Richard Lenoir, 75011 Paris), an Italian trattorie. When I heard about Ober Mamma on Vicky's Instastories I saved it directly to my Paris Inspiration Folder. So this was the restaurant I really wanted to try out. The restaurant is beautifully designed with big mirrors and a marble bar. I also loved the ambience and the super polite and kind service. We had no reservation but luckily we got seats at a shared table which was ok for us. I'd recommend you to come early so you can get a table.
Although the restaurant was crowded and loud it didn't bother us at all because the atmosphere was so nice . My sister and I had Pasta Pesto & Pasta with seafood and my mom had the Mammargerita. I wasn't expecting the food this incredibly delicious but we all were really happy with our dinner. My Pasta Pesto even had courgette flowers on it and I love courgette flowers. We left the restaurant with a full heart and a food baby:) I would for sure come back again to eat the delicious pasta and pizza.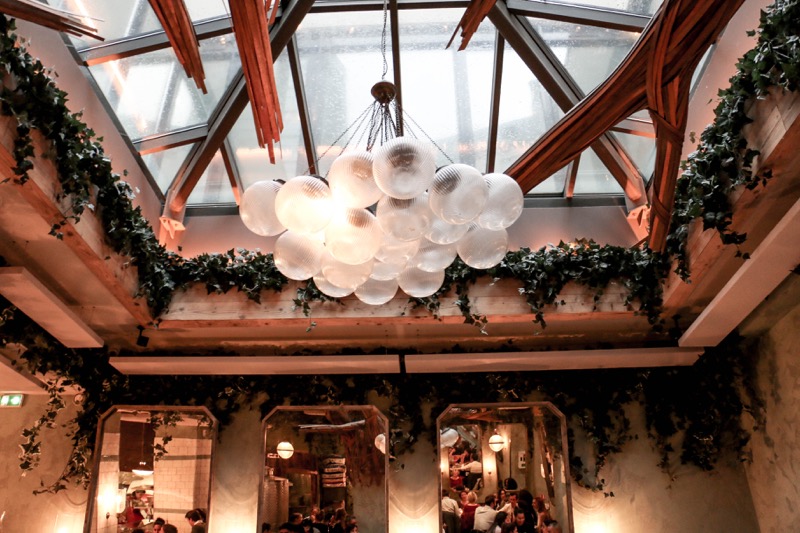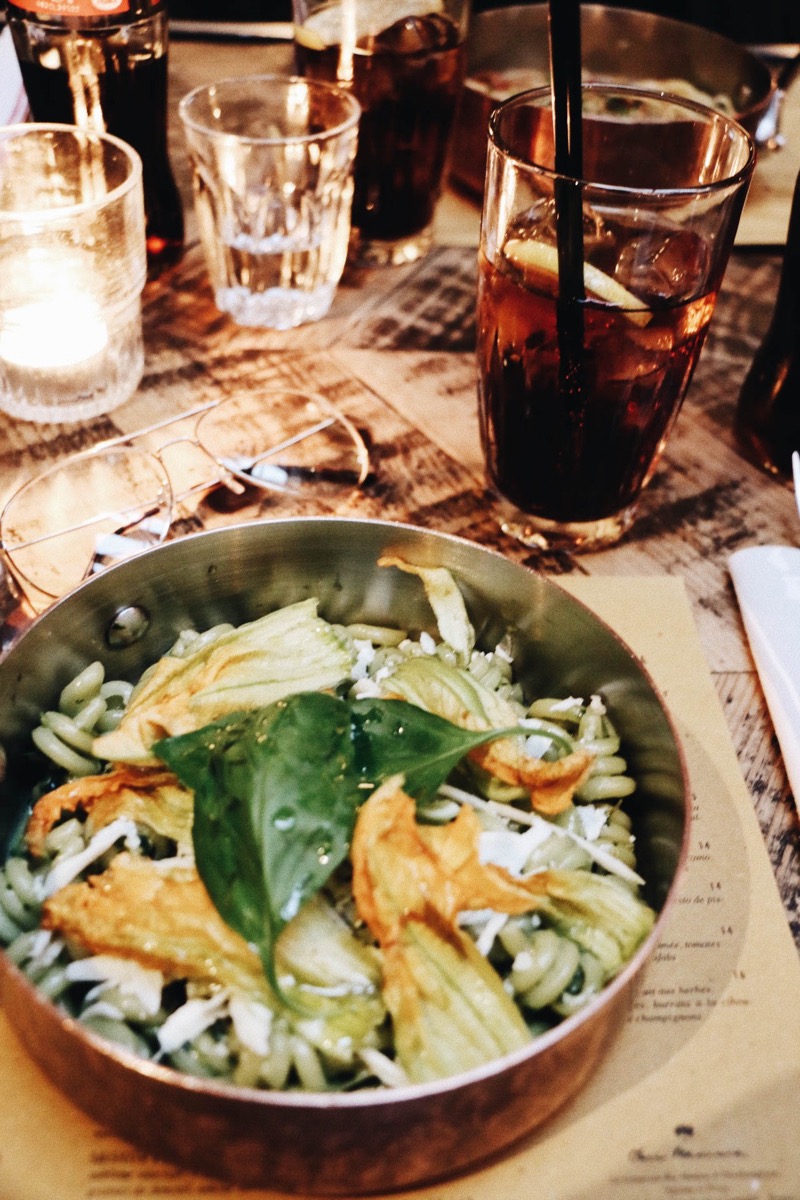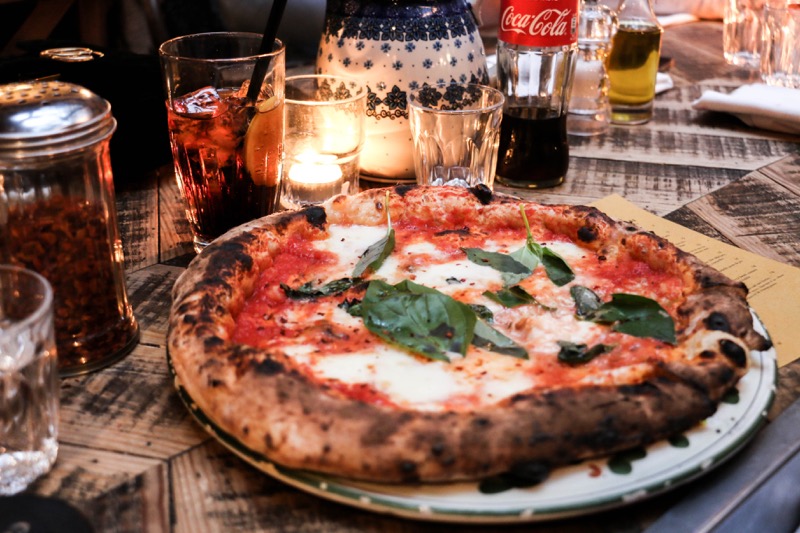 On our first day in Paris we had dinner at L'As du Fallafel (34 Rue des Rosiers, 75004 Paris) in Le Marais. The restaurant was recommended a lot on Pinterest and I've also seen an article in The New York Times which recommended it as well, so we wanted to give it a try. To be honest the location isn't the prettiest but I had the best Fallafel sandwich in my entire life. We chose the classic sandwich with fallafel, humus, aubergines, red cabbage and french fries to share. The fries were delicious as well. The portions are really big therefore we went home with a full tummy. Luckily there wasn't a queue when we arrived but I think it is possible that there will be a queue when you go for lunch. If you like middle eastern food then I'll highly recommend you this place.
When we were at the Galleries Lafayette we needed a little break from all the people so we decided to have a coffee or in my case a hot chocolate at Angelina (40 Boulevard Haussmann, 75009 Paris, Galleries Lafayette). I heard a lot about the patisserie but it wasn't planned that we go in there, it was quite spontaneous. But thanks god we went in. I had a duchesse, macarons with earl grey tea cream, vanilla cream and strawberries and my sister had a Mont Blanc, the signature pastry with chestnut cream and meringue. Both were really delicious.
I also wanted to try the hot chocolate because I've seen a lot about that online. I didn't really liked the hot chocolate because it was way too sweet for me and I also didn't like the consistence. It was like a chocolate pudding. I'd compare Angelina with Cafe Sacher or Demel in Vienna, so it wasn't the cheapest patisserie (about 9 € for the Hot Chocolate)  but it was worth it.
Never leave Paris without Ladurée Macarons. Yes, it's cliché on fleek but I love macarons and Ladurée is my favorite for macarons. Whenever I see a Ladurée Store I have to get a box with my favorite ones, orange blossom and dark chocolate are a must. This time I got the prettiest box ever (you can see it down below). I bought the macarons on the day we were leaving Paris and three days later they were still super soft and delicious.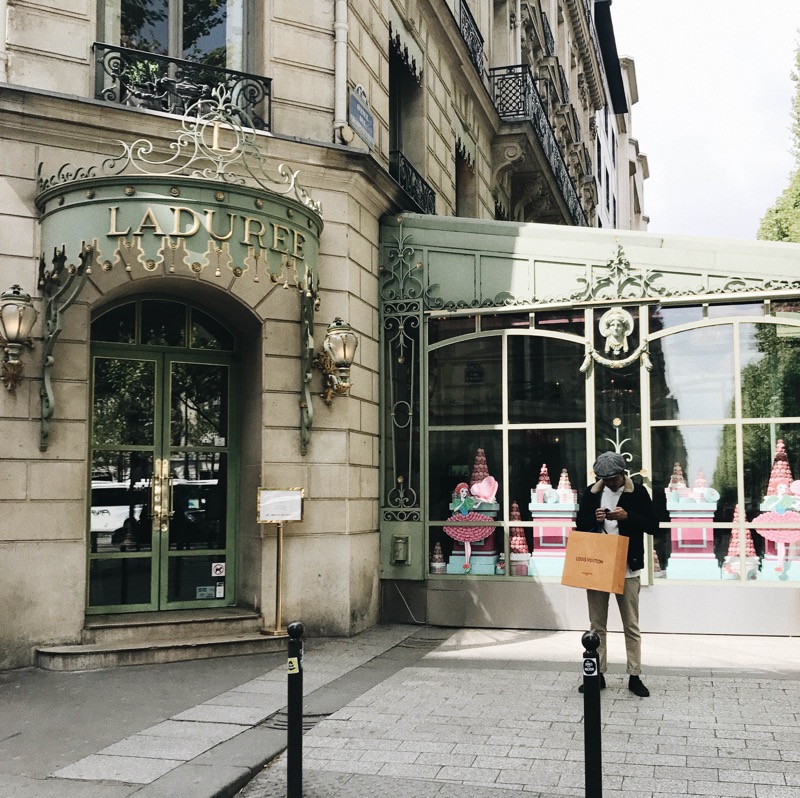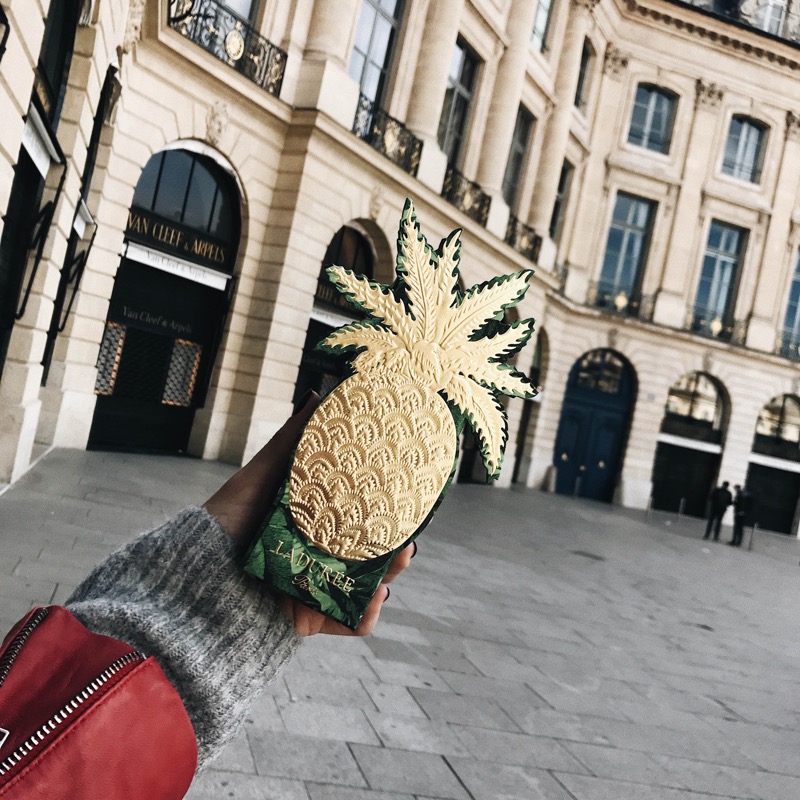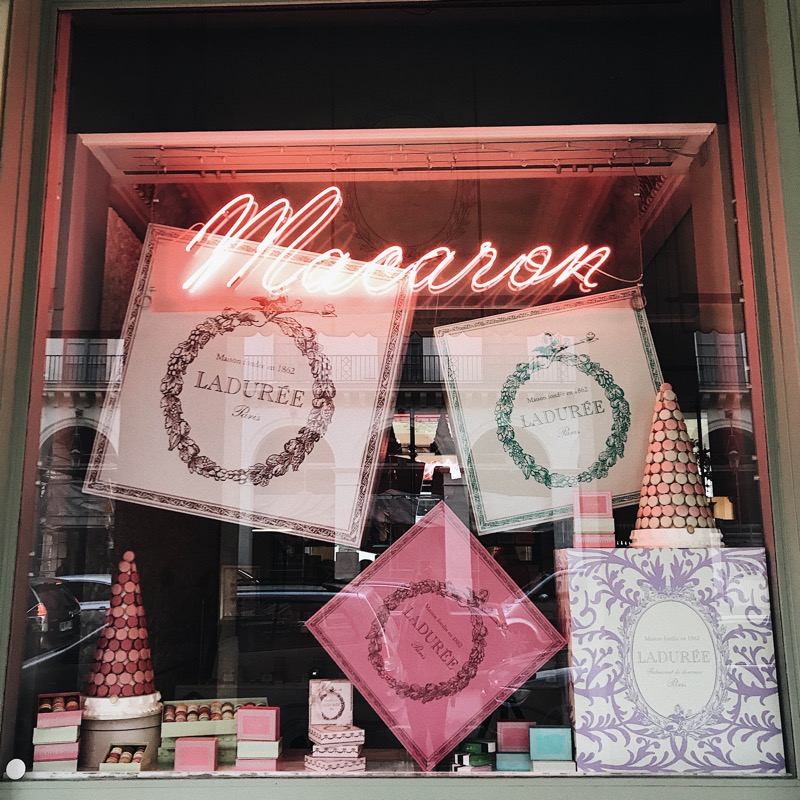 I was really disappointed by the next two places I'll tell you about. I've also seen lots of recommendations about L'eclair de Genie and Pierre Hermé. Therefore I wanted to try the sweets of both of them.
L'eclair de Genie has a few stores in Paris. We got our eclairs from the Gourmet Section (35 Boulevard Haussmann, 75009 Paris) of Galleries Lafayette. We got four different eclairs but unfortunately I didn't like one of them. The creme which was inside the pastry was too sweet and the consistence was very weird. My sister and my mother liked it neither. Everyone has a different taste so maybe you will like it but I wanted to tell you how I liked it or not liked it. The good thing was that they look really pretty so I had a prefect pic for Instagram:)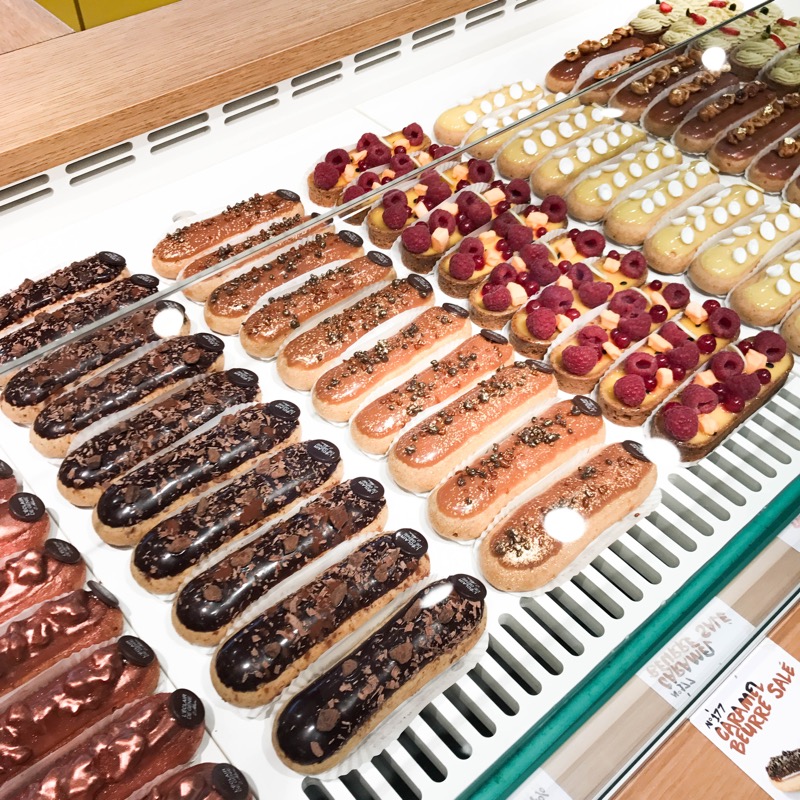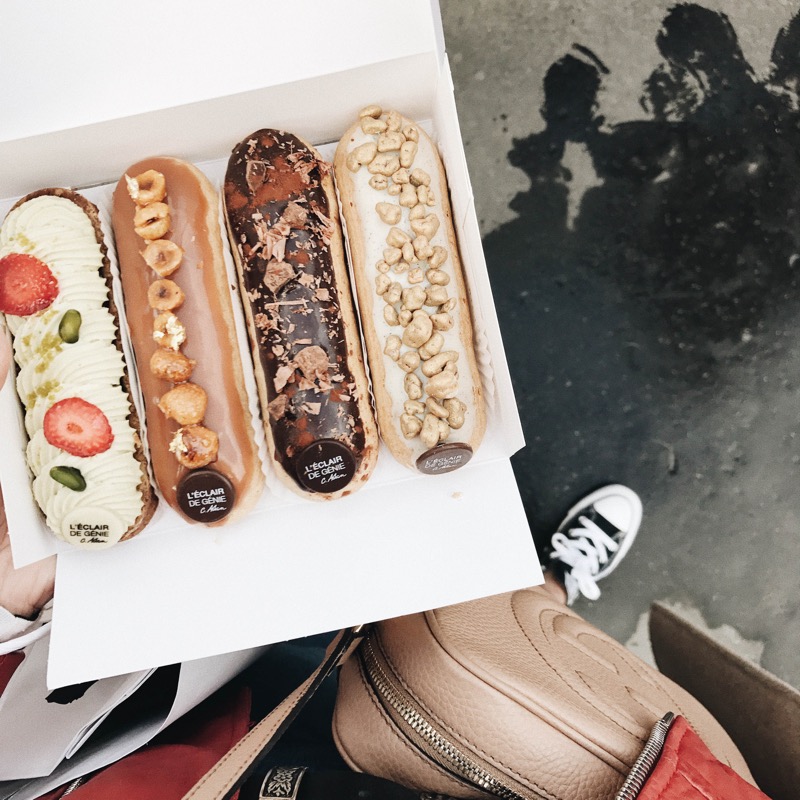 The macarons from Pierre Hermé were also recommended a lot by people but to be honest I didn't really liked them. They don't have this much of a selection like Ladurée does. The flavors sound great (Milk Cocolate & Passion Fruit or Apricot & Crunchy Pistachio) but the taste wasn't really my thing. As I told you before everyone has a different taste and the best way to know if you like something or not is to try things out:)