Plisseeröcke gehören zu meinen Lieblingsmodellen bei Röcken und deshalb besitze ich sie auch in ein paar Farben (siehe hier, hier und hier). Dass ich die Farbe Khaki mag ist ja kein Geheimnise mehr. Als ich diesen Plisseerock in Khaki gesehen habe, musste ich gleich zuschlagen. Das Modell mit den Knöpfen gefällt mir sehr gut und kombiniert mit dem T-Shirt mit Herzbestickung erinnert mich der Look etwas an den Gucci signature Look, auch wenn meine Schwester das T-Shirt mit einem Trachten-Shirt verglichen hat:)) Meine Aquazzura Pasadena Heels habe ich auch wieder mal ausgepackt. Ich finde die Schuhe wirklich so schön, aber es gibt einfach viel zu wenige Anlässe, wo ich sie tragen kann! Wünsche euch noch einen wunderschönen Sonntag!
Shop my Look:
Pleated Skirt: Asos (shop it here)
T-Shirt: H&M (similar here & here)
Denim Jacket: Zara (similar here)
Sandals: Aquazzura (similar here & here)
Clutch: Bershka (similar here)
Sunglasses: Dior (shop here & here)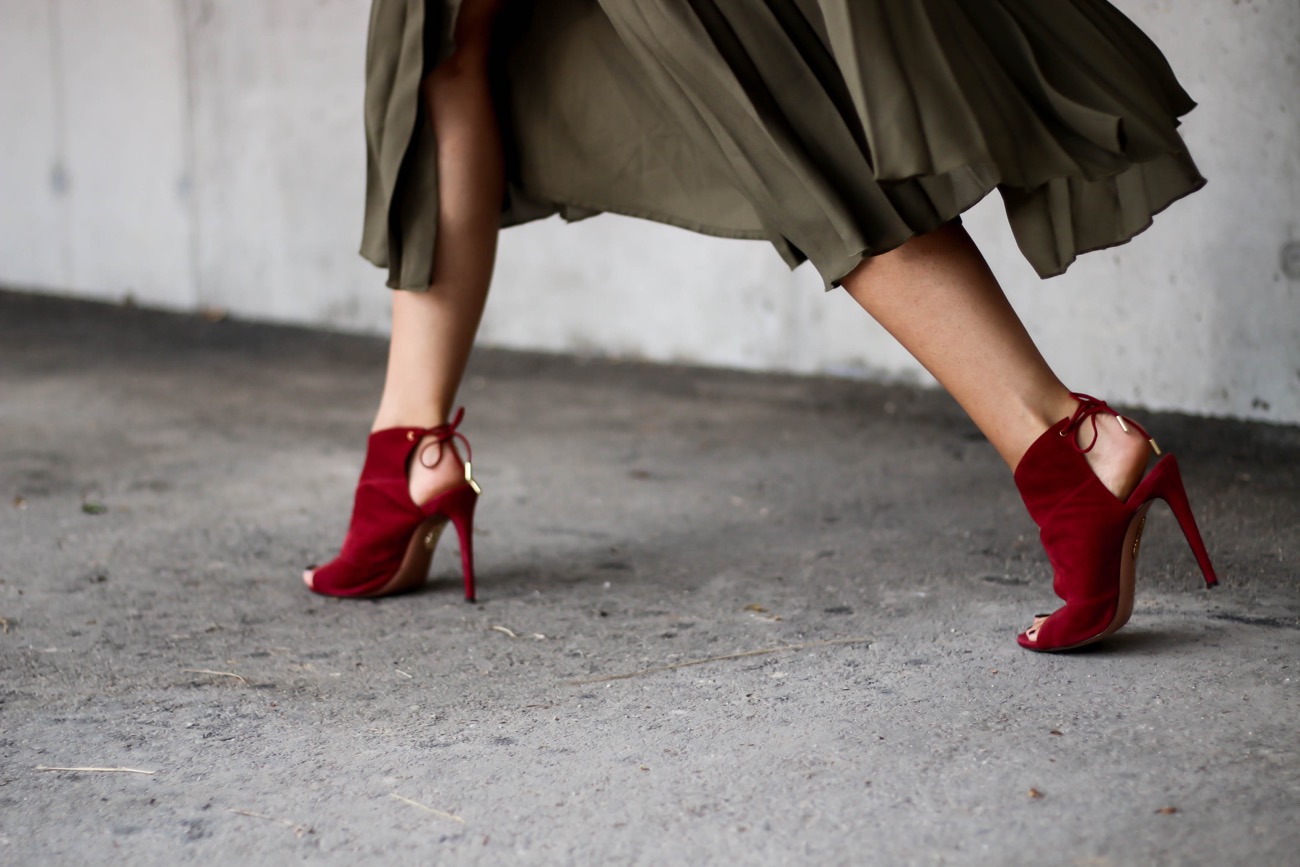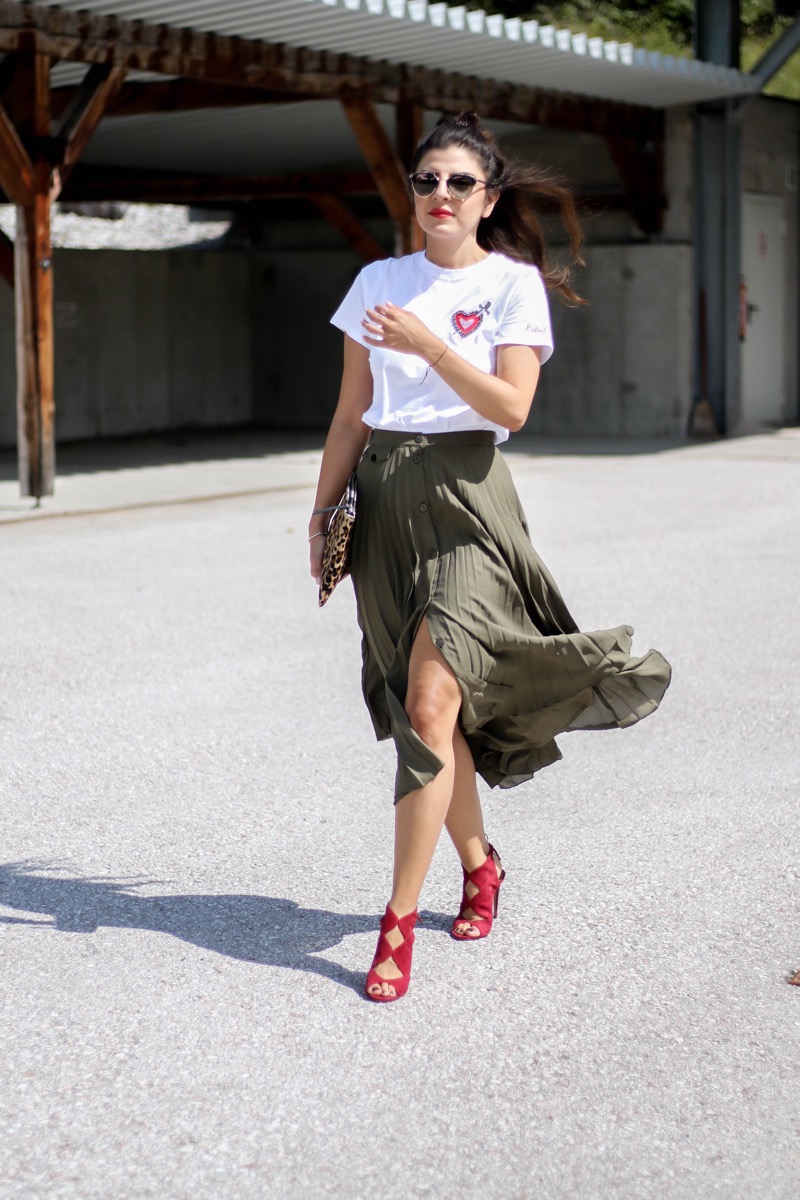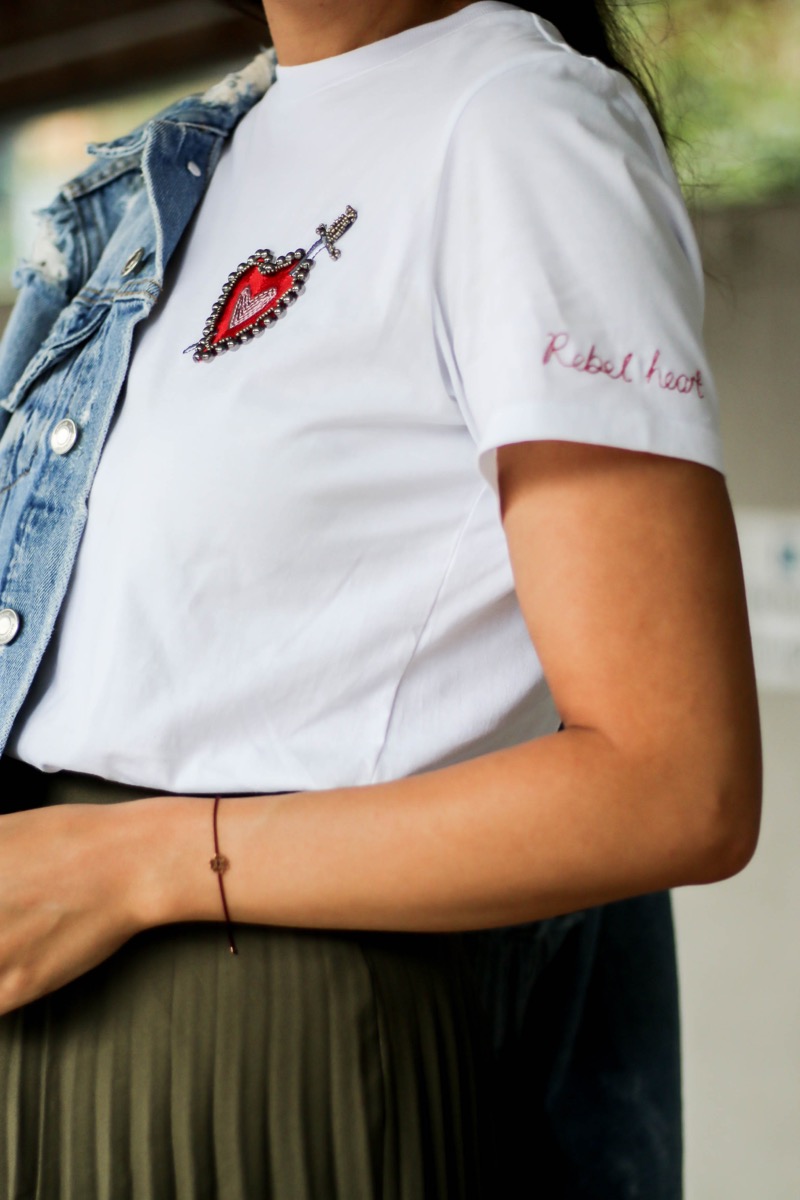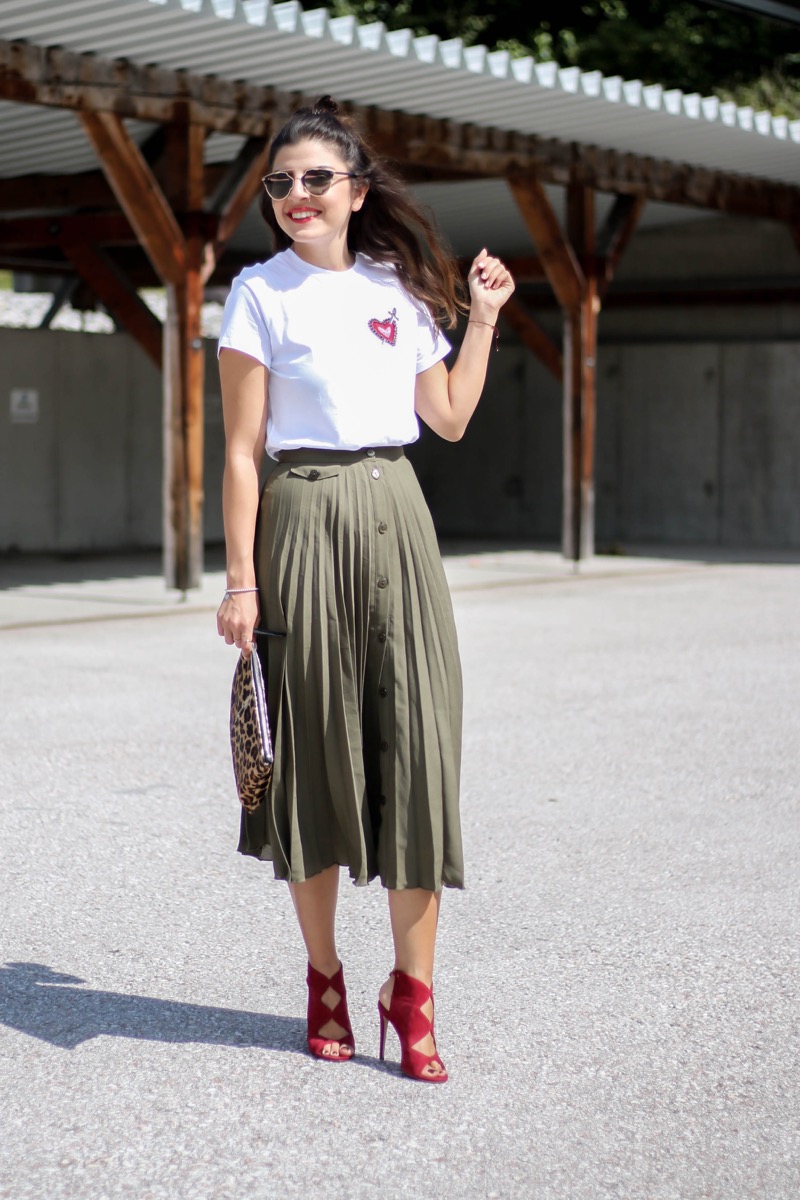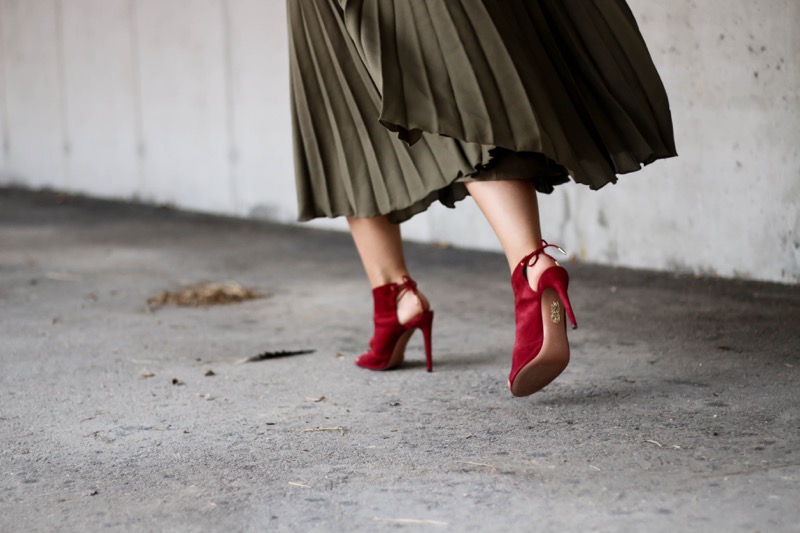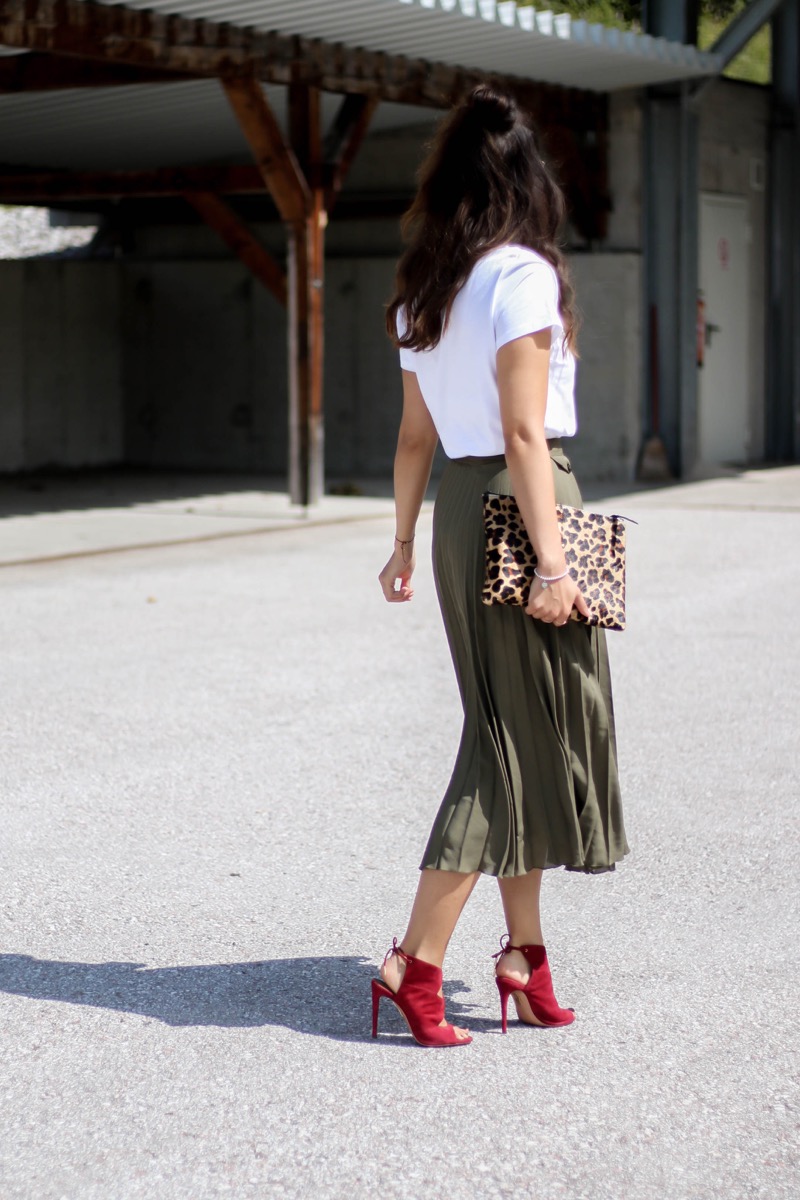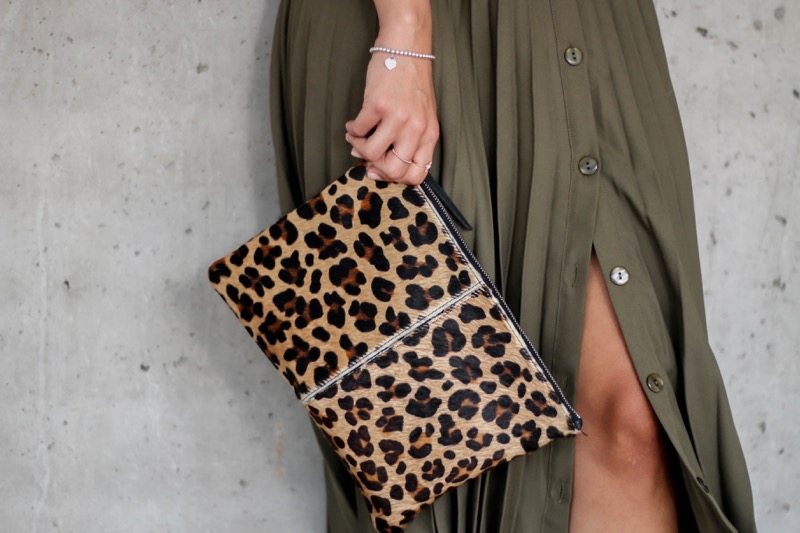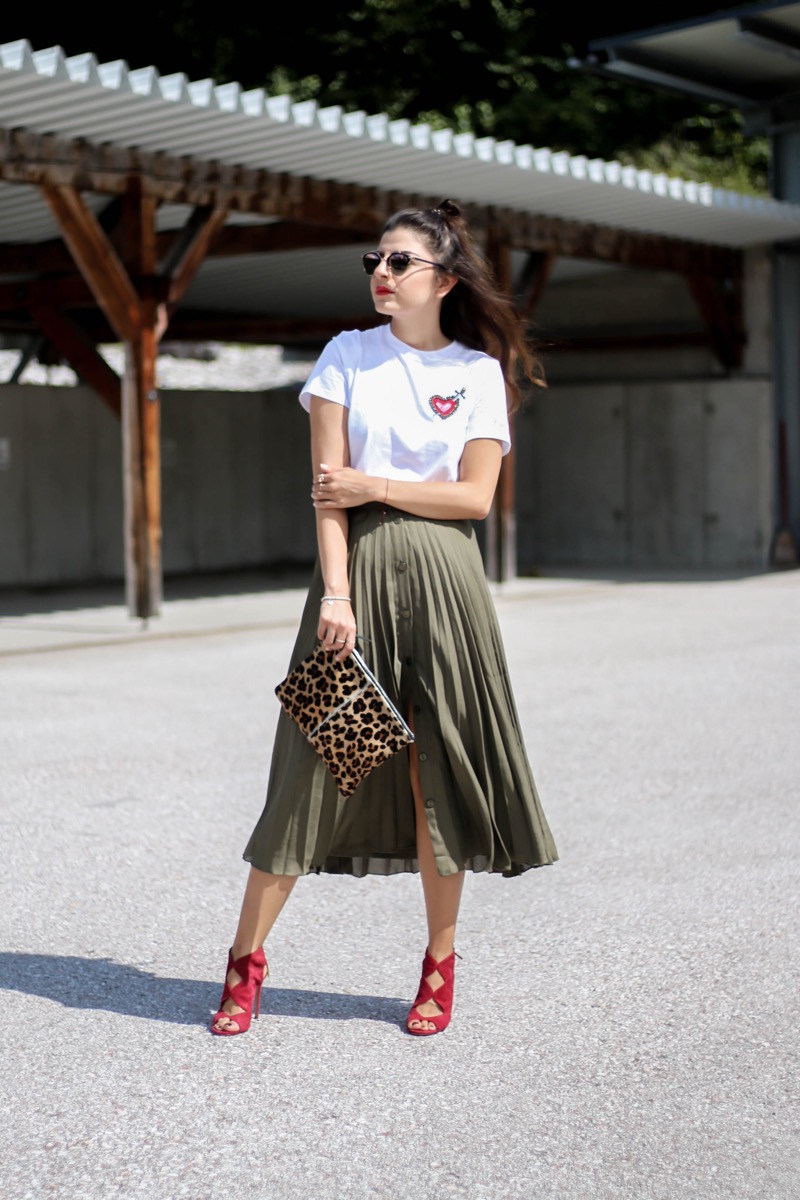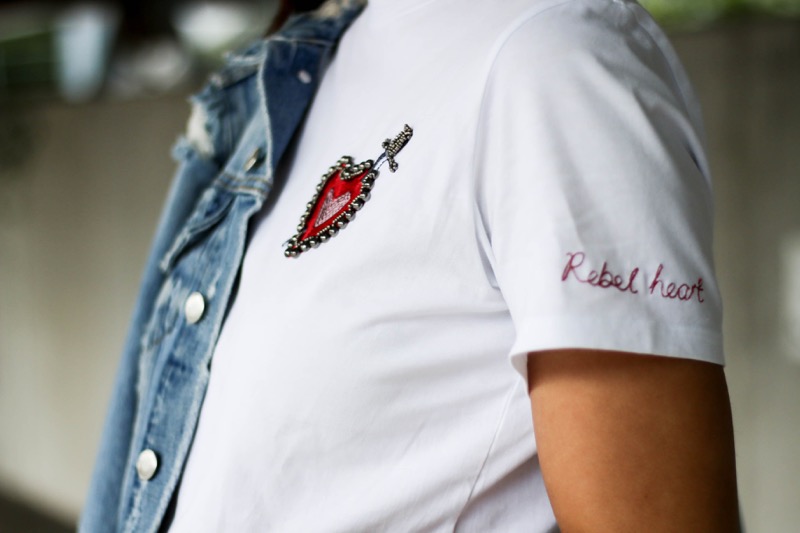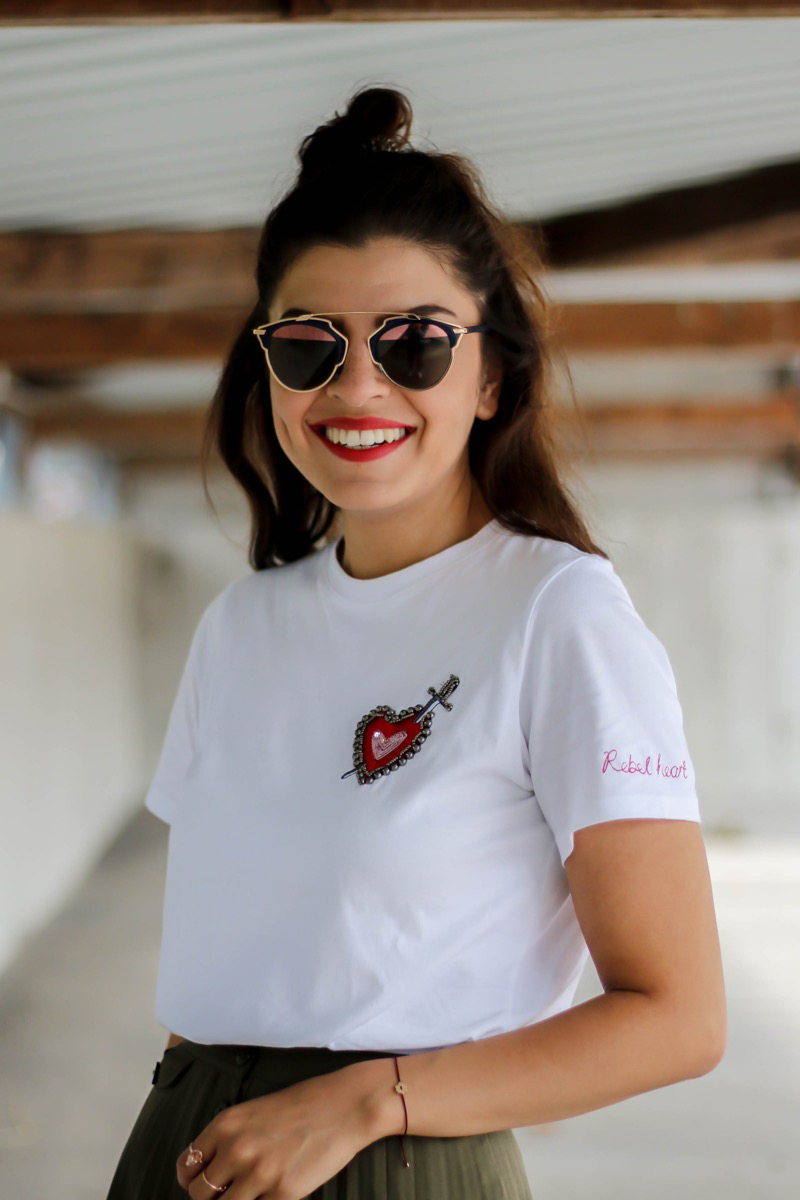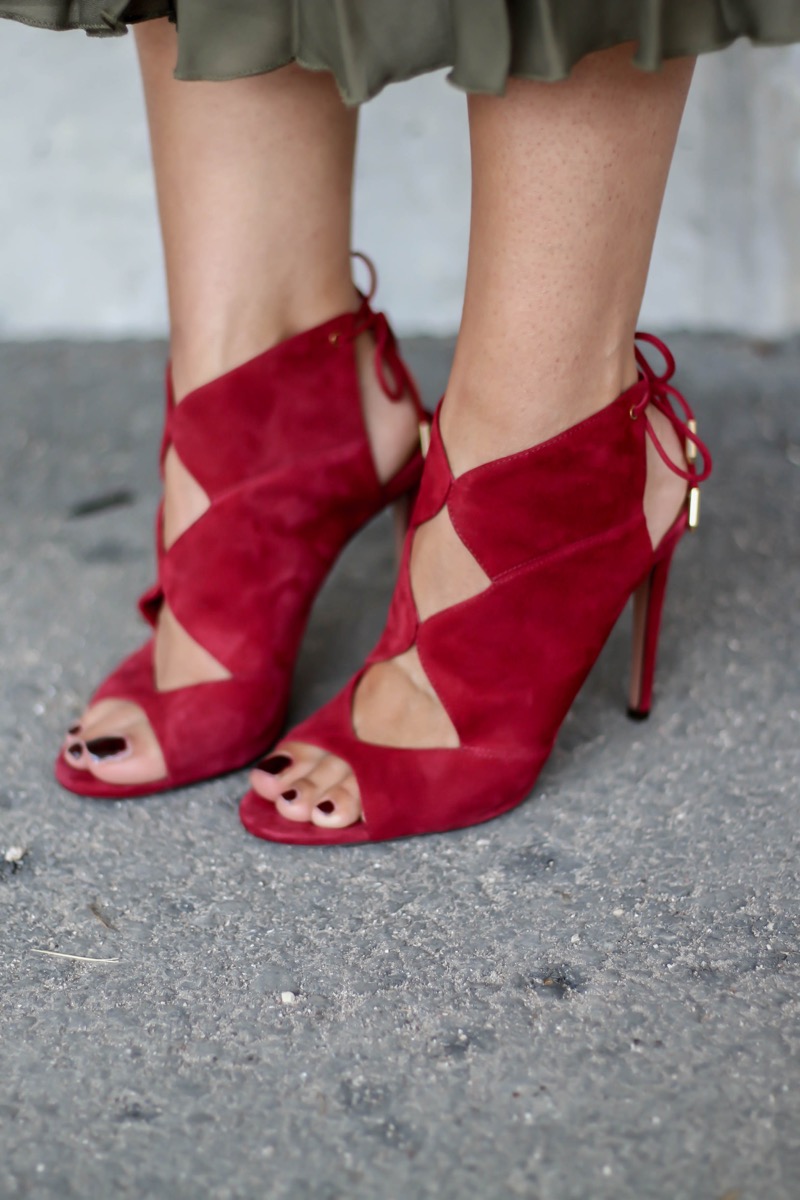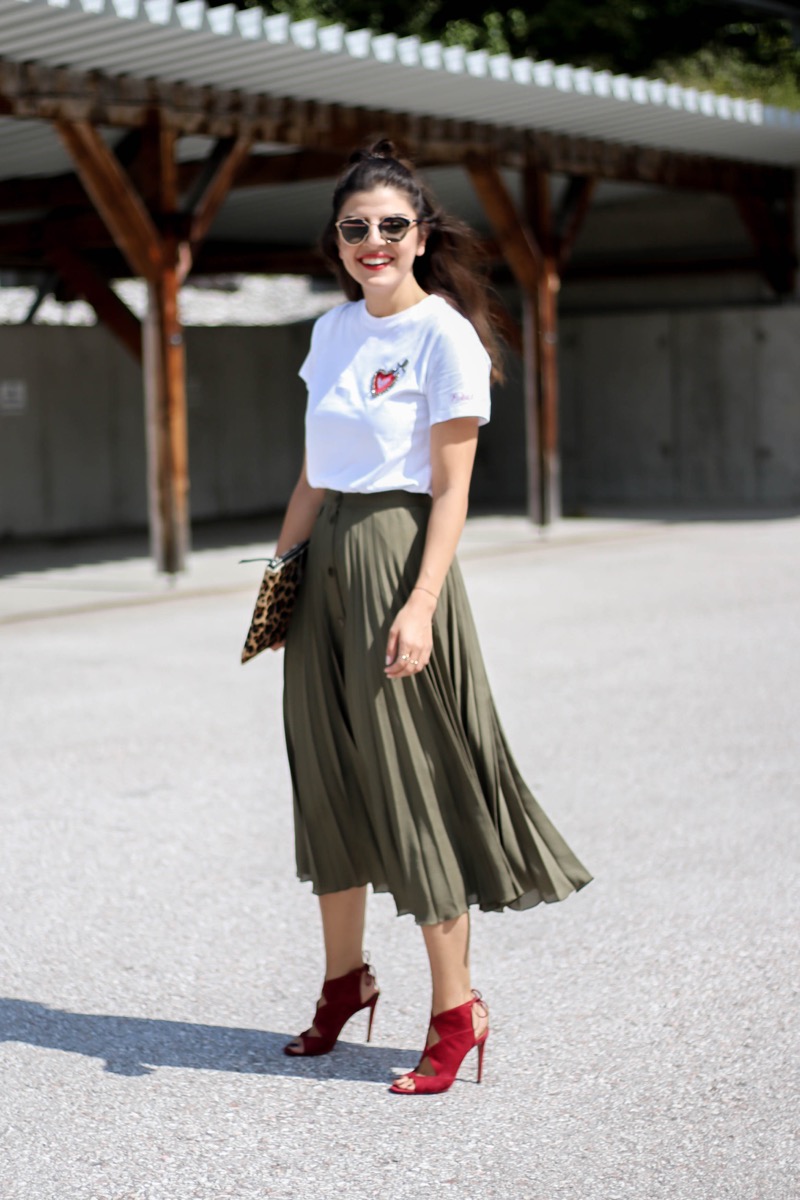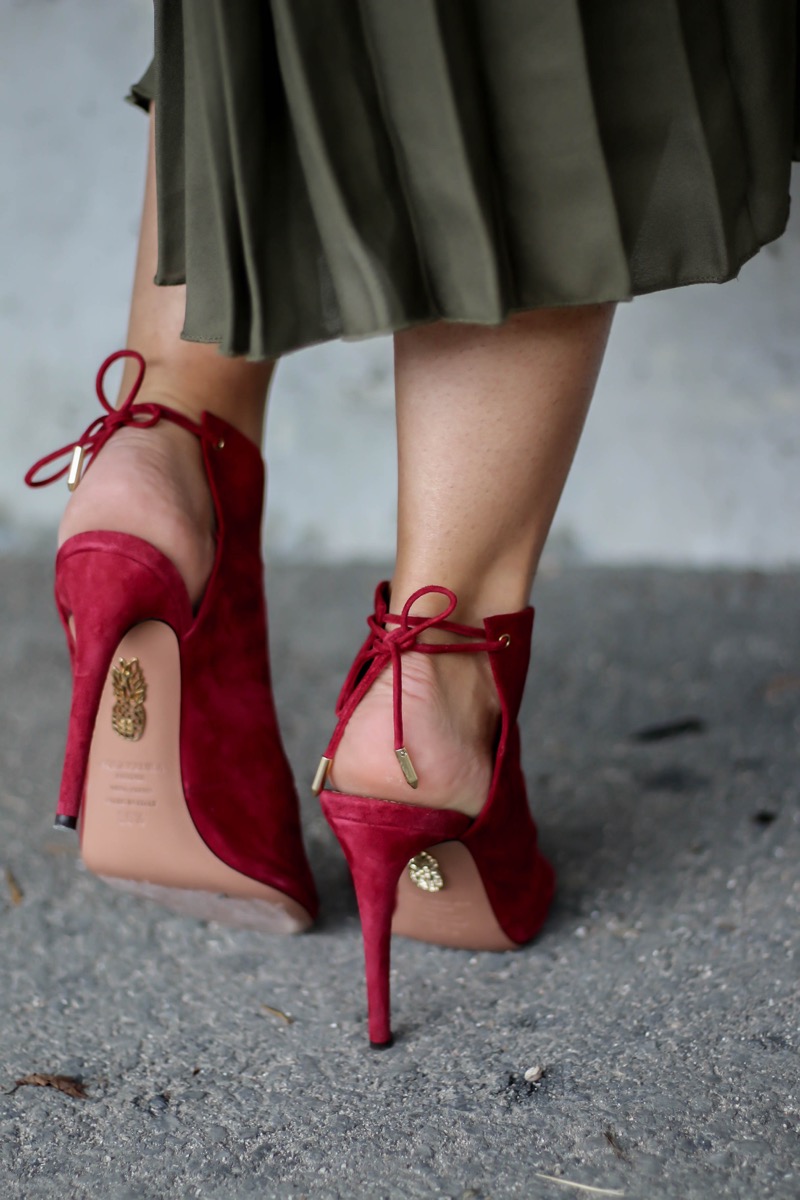 English: Pleated Skirts are one of my favorite styles when it comes to skirts. Therefore I own quite a few of them (see here, here & here). When I saw this khaki pleated skirts I had to have it. I think you already know that I love khaki. Pleats and khaki are just perfect. Combined with the embroidered shirt it reminds me a bit of the Gucci signature look. What do you think? I'm also wearing my beloved Aquazzura Pasadena Heels. I really adore them and I think I have to wear them a lot more. How do you like this look? Have a nice Sunday you all!