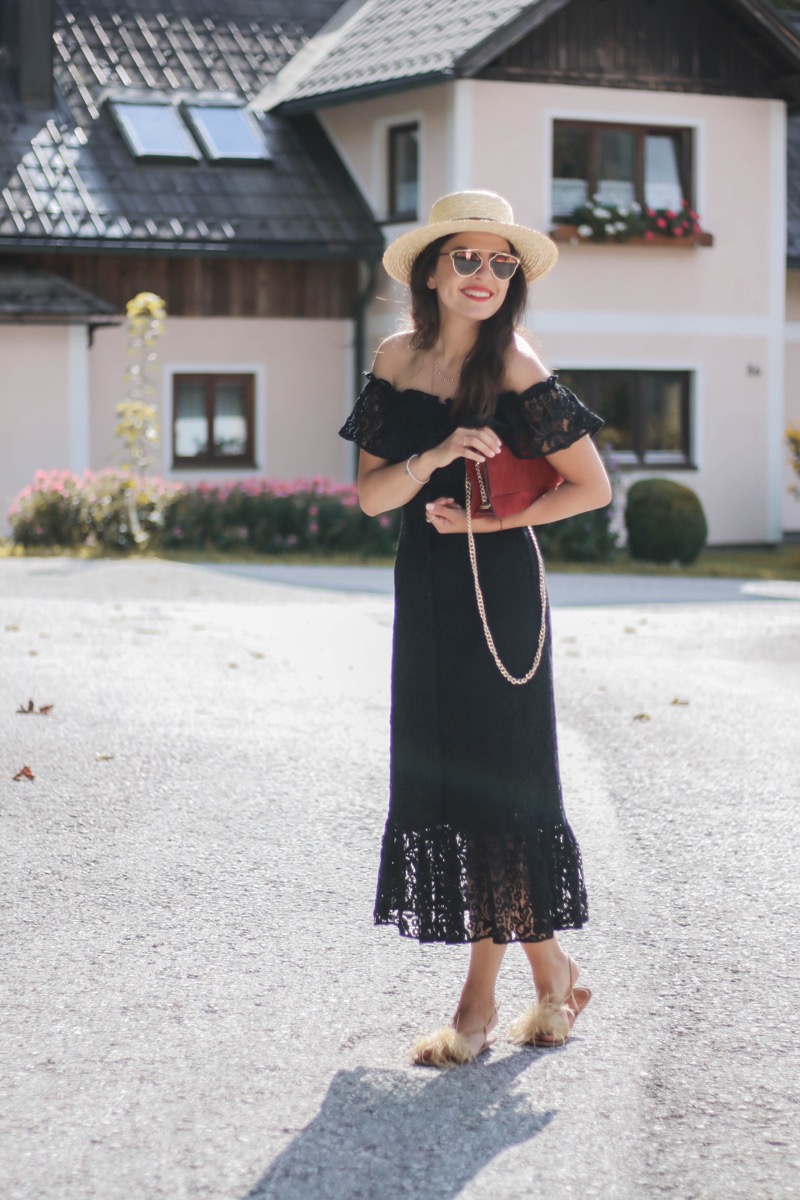 Es gibt Kleider, die sorgen sofort für Urlaubsstimmung. Dieses schwarze Spitzenkleid mit Knöpfen ist so ein Kleid. Ich habe mich wirklich wie im Urlaub gefühlt, als ich es anhatte. Vor allem mit meinem neuen Boater Hat schreit der Look nur nach Urlaub. Und da wären wir auch schon beim Thema, denn morgen geht es endlich auch für mich in den Urlaub. Wir fahren für eine Woche nach Italien. Zuerst werden wir ein paar Tage am Strand in Lignano verbringen und anschließend fahren wir dann nach Venedig, wo wir zwei Nächte verbringen werden. Besonders freue ich mich aber auf Burano, wo wir auch einen Abstecher geplant haben. Die bunten Häuser eignen sich nämlich wirklich perfekt für Outfit Shoots und ich bin schon total gespannt, wie die kleine Insel wirklich ist. In Venedig war ich letzten Herbst schon einmal und ich fand's überraschend schön dort. Deshalb freue ich mich auch auf Venedig!
Die nächsten Tage stehen bei mir also Sonne tanken, am Strand liegen, Schwimmen, Lesen, Musik hören und einfach nur entspannen am Programm! Ich habe genügend Looks fertiggestellt, damit ihr, während ich im Urlaub bin, auch bin neuen Looks versorgt seid. Schaut also gerne vorbei:) Für mehr Urlaubsfotos könnt ihr mir gerne auf Instagram folgen, da werde ich bestimmt auch sehr aktiv sein. Wünsche euch noch einen schönen Mittwoch!
Shop my Look:
Lace Dress: H&M (similar here & here)
Sandals: Zara (very similar here & here)
Bag: Zara (also love this one & this one)
Boater Hat: Asos (out of stock but very similar here)
Sunglasses: Dior (shop here & here, budget version here)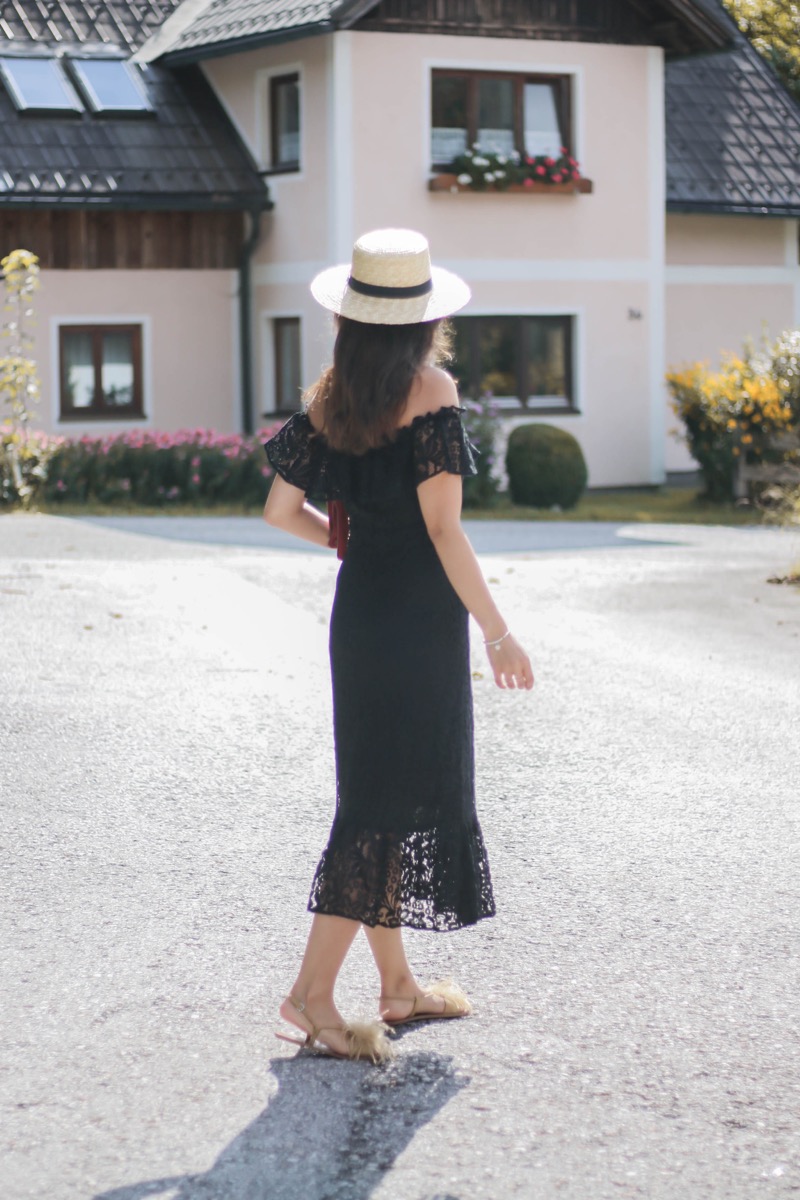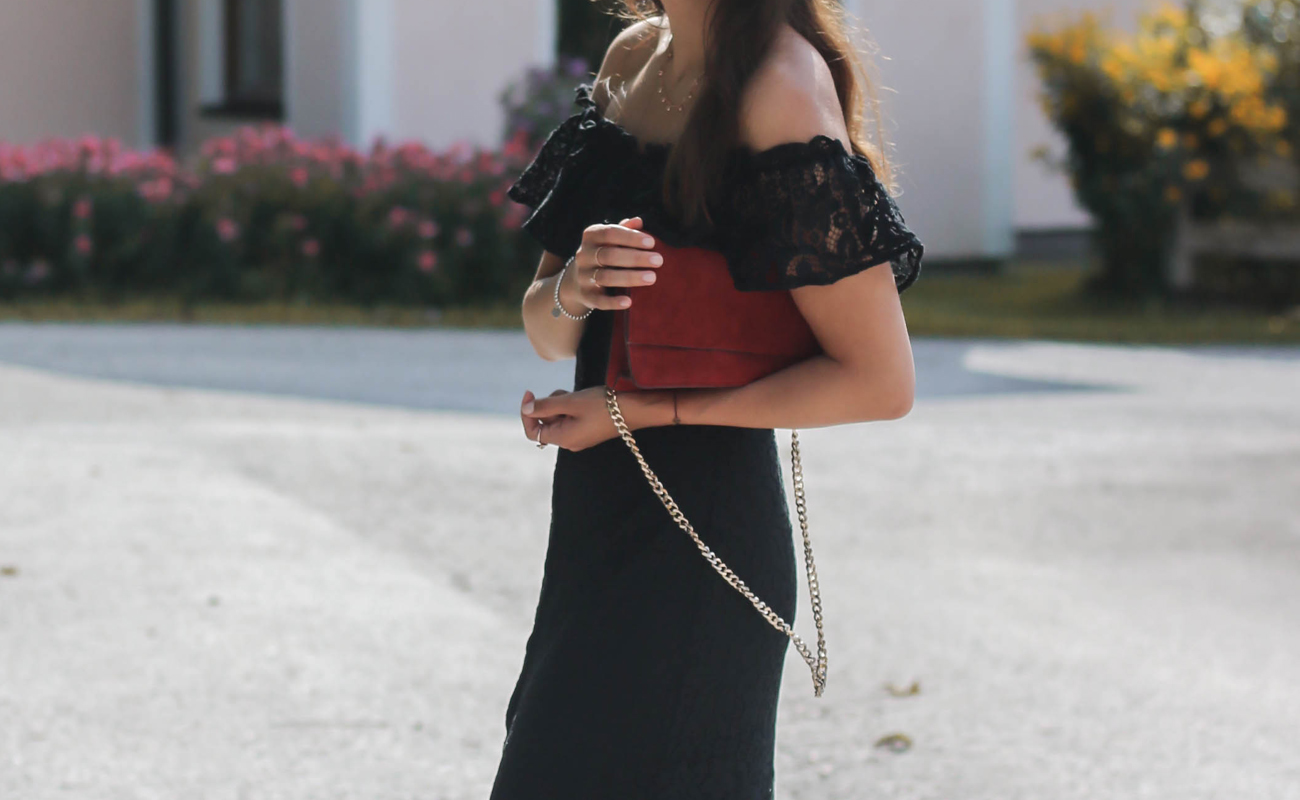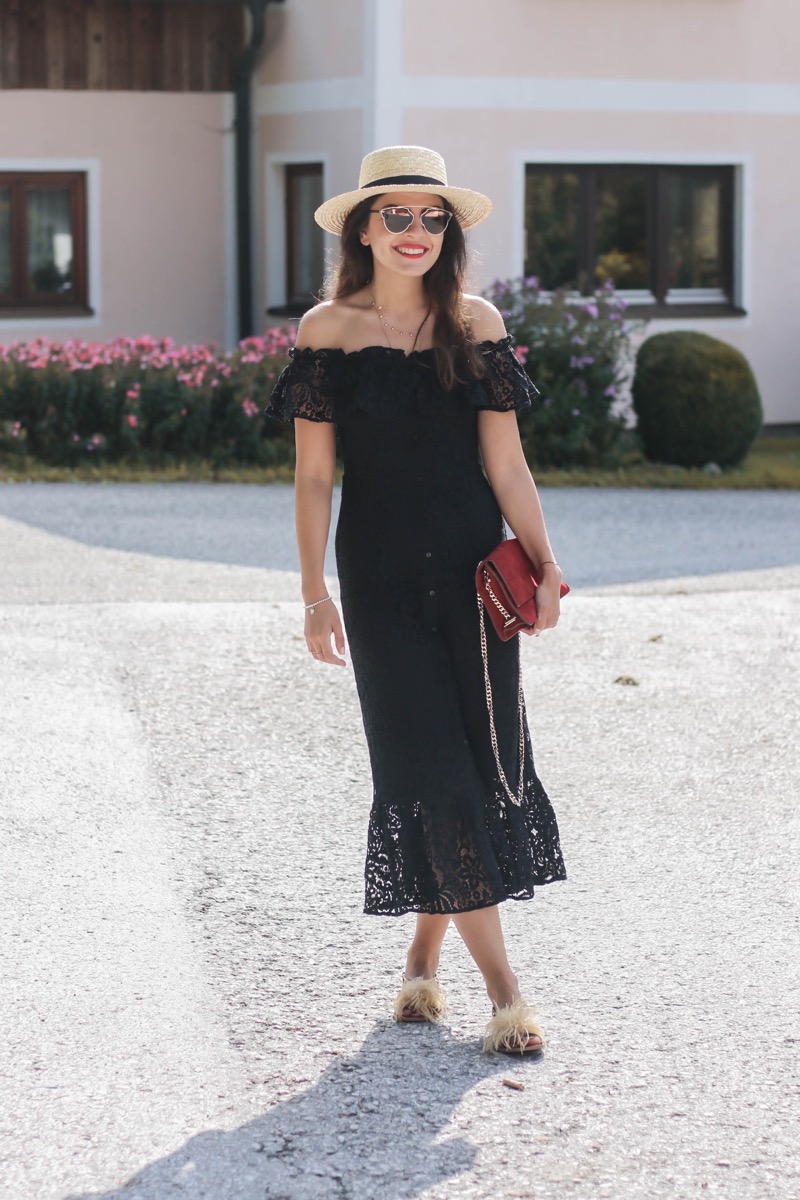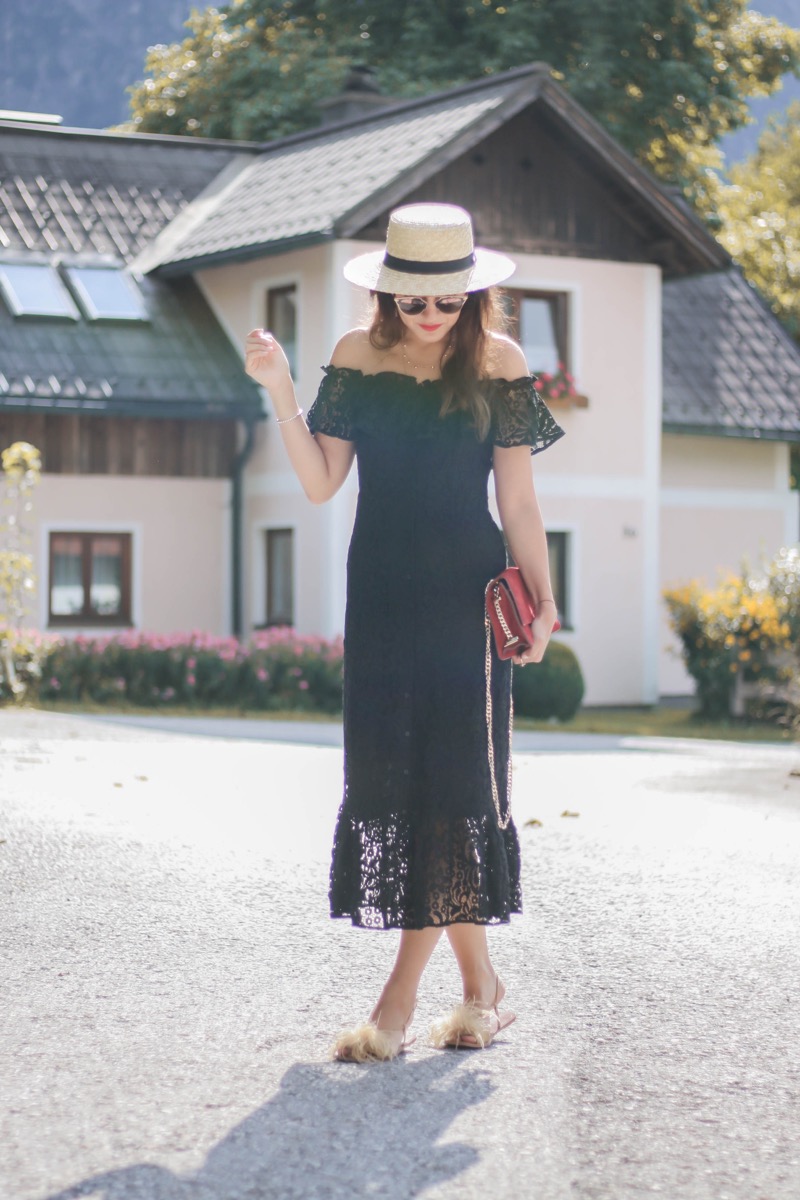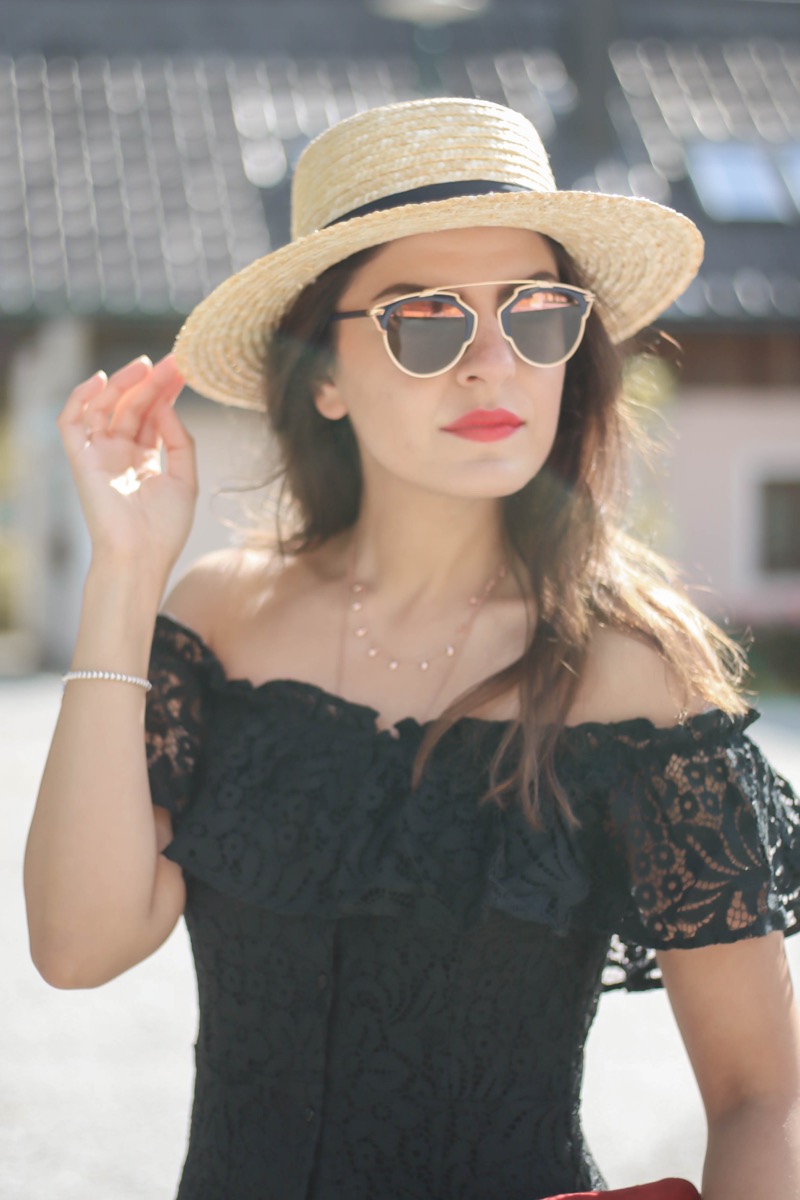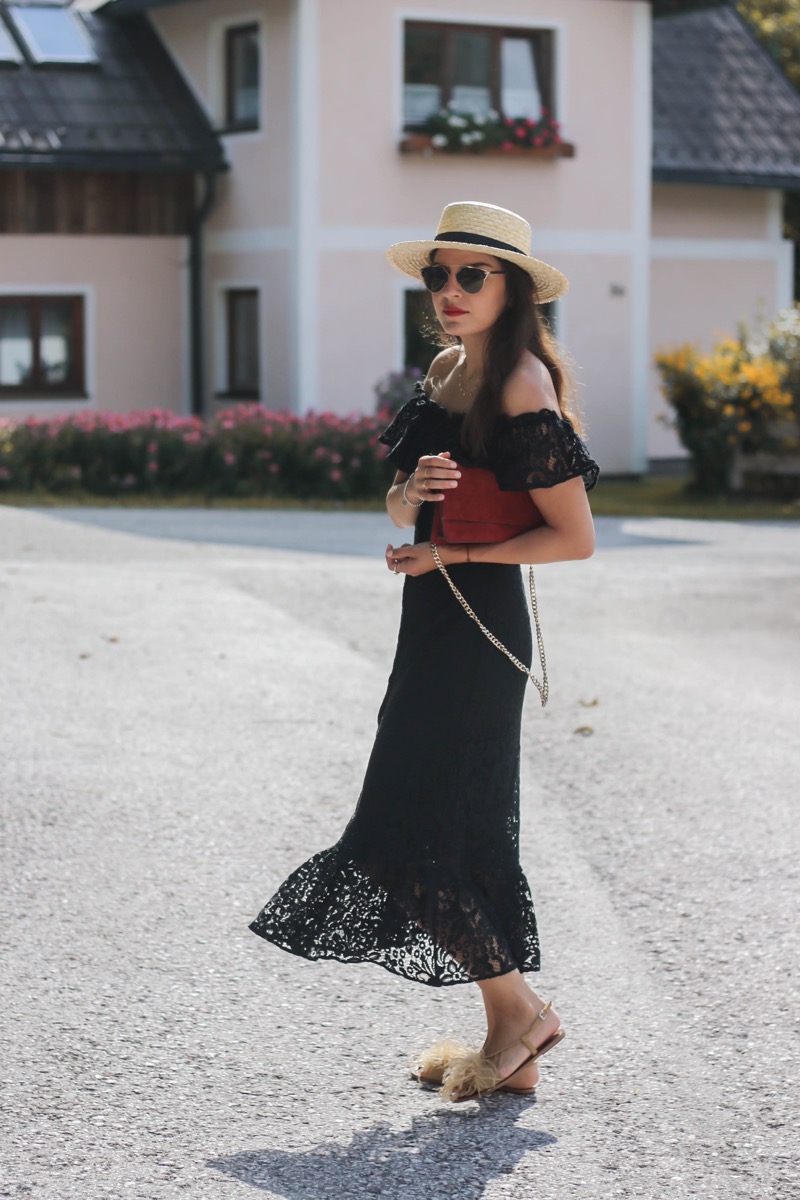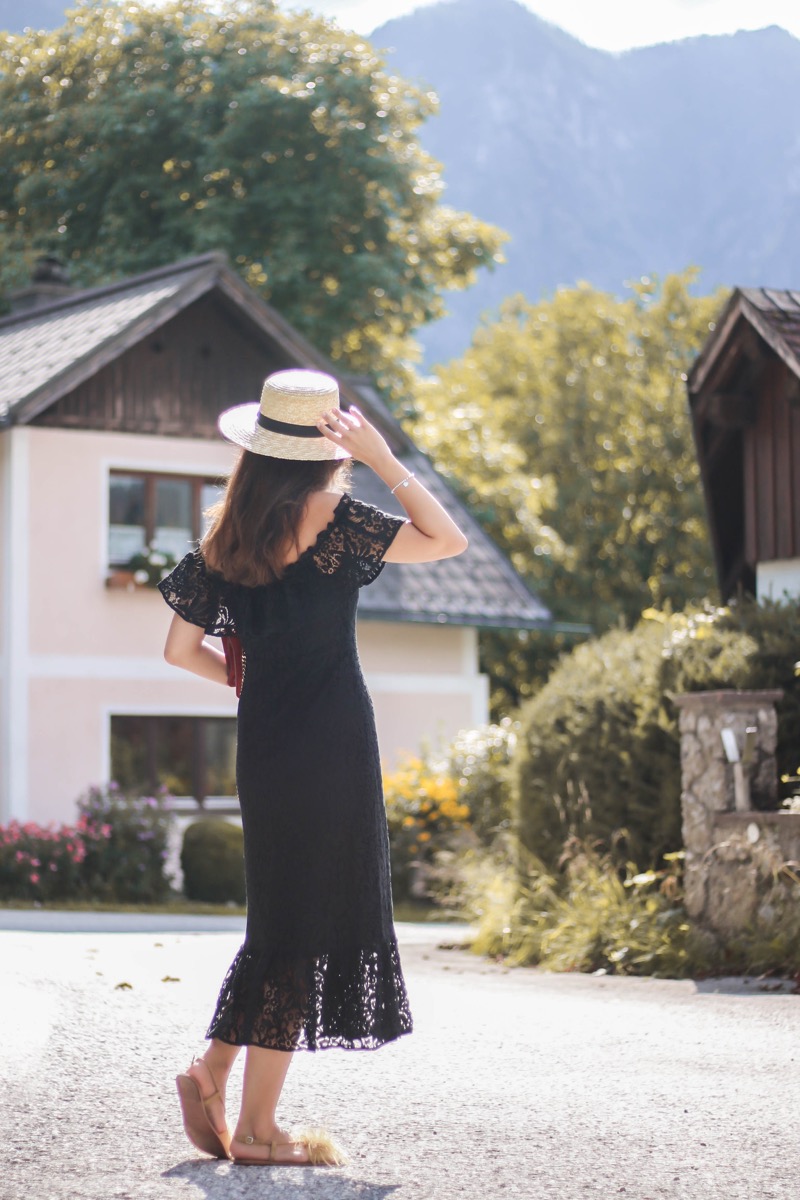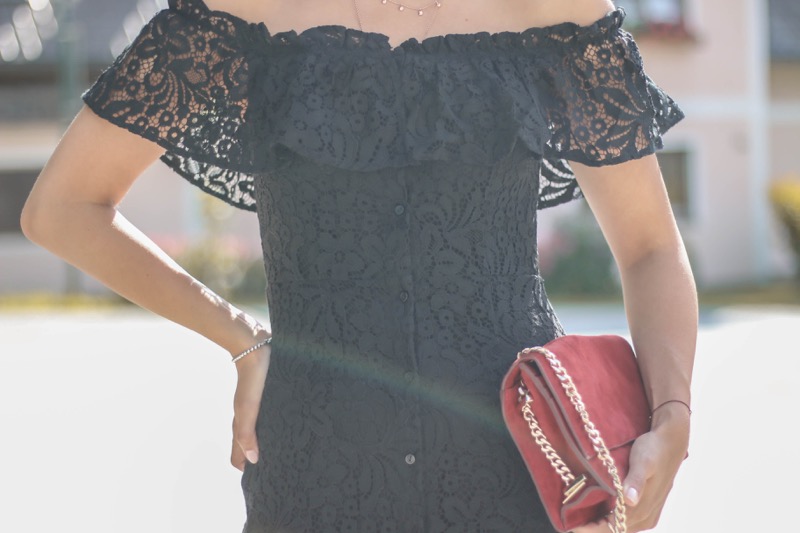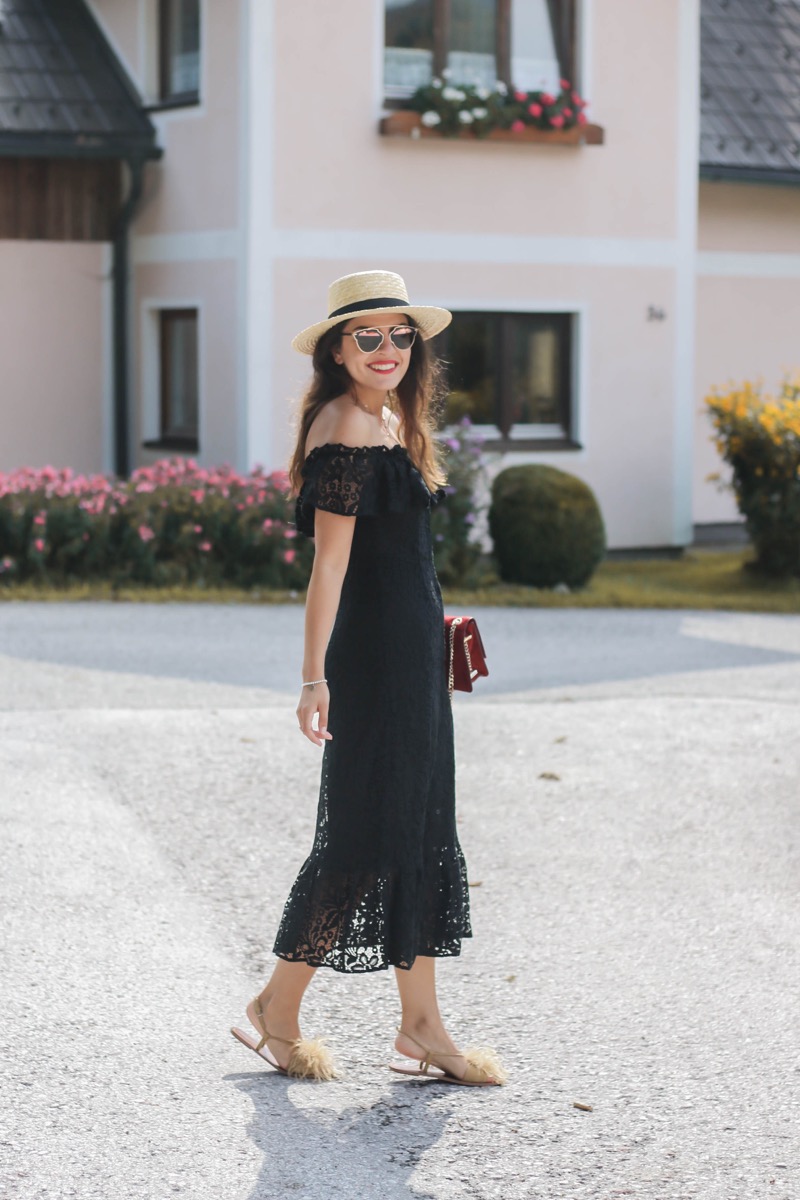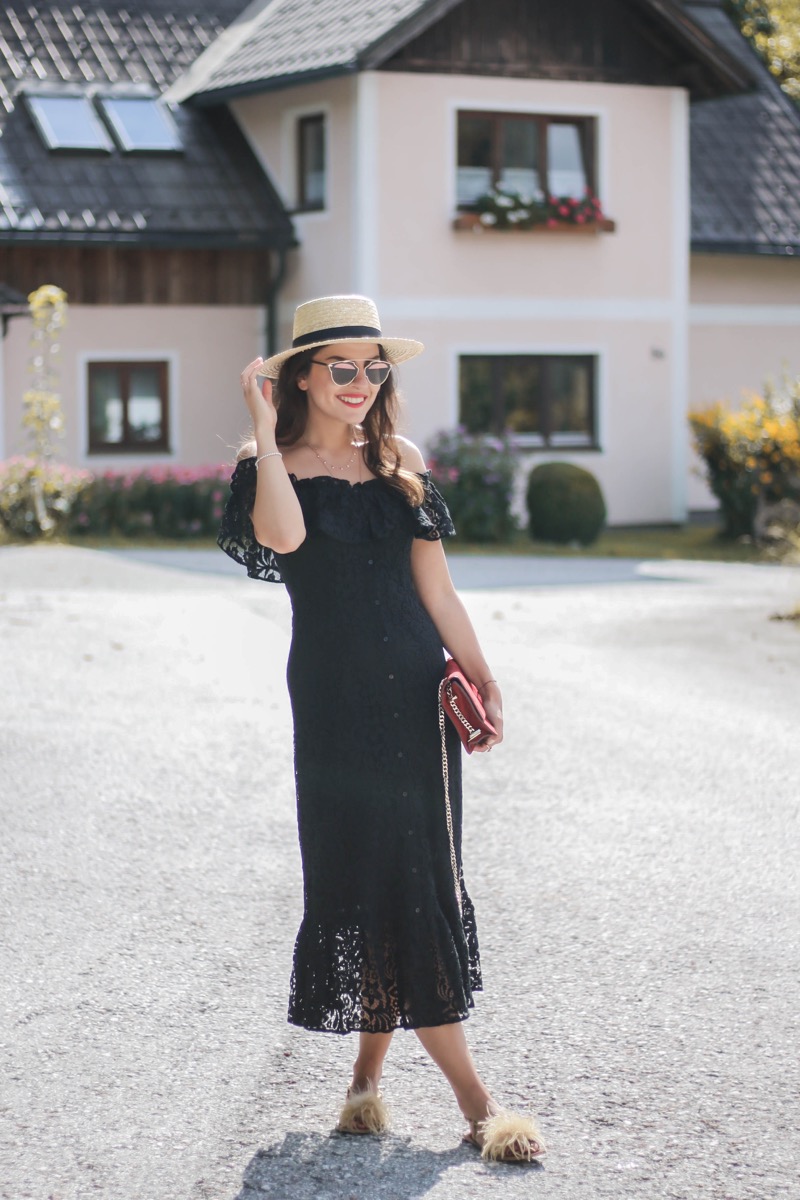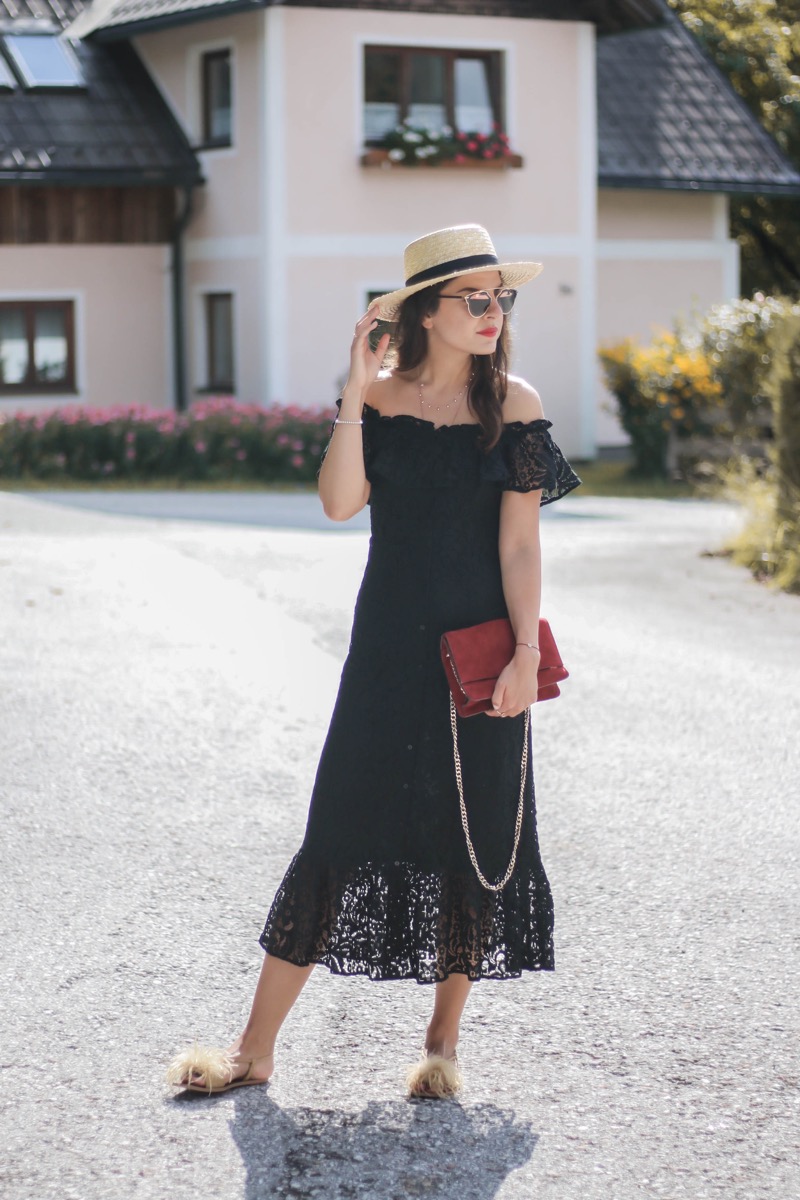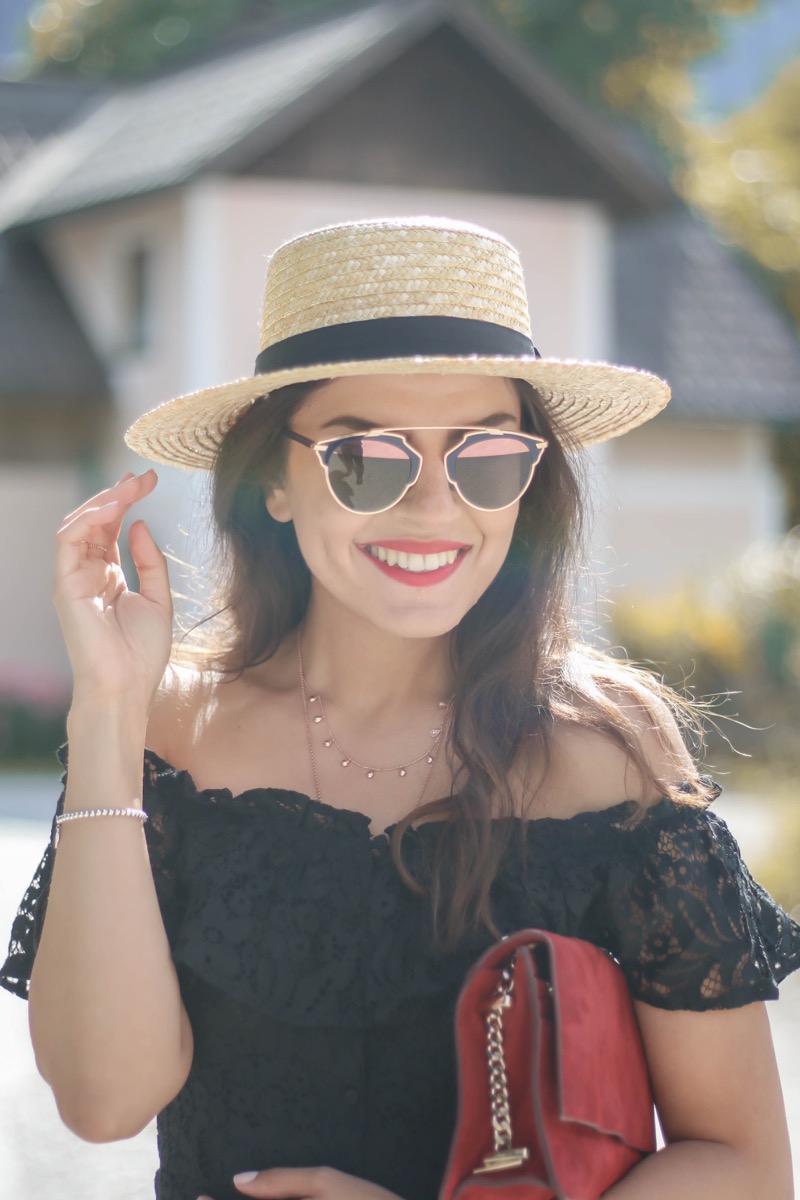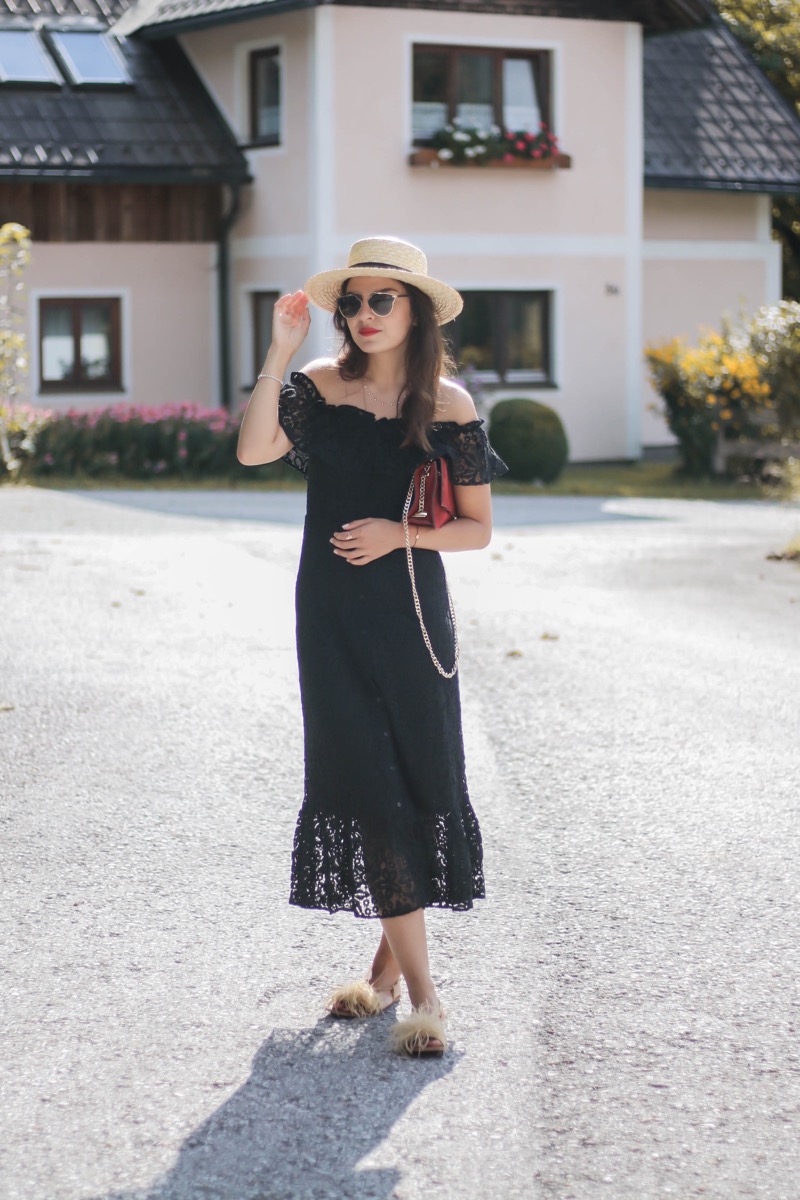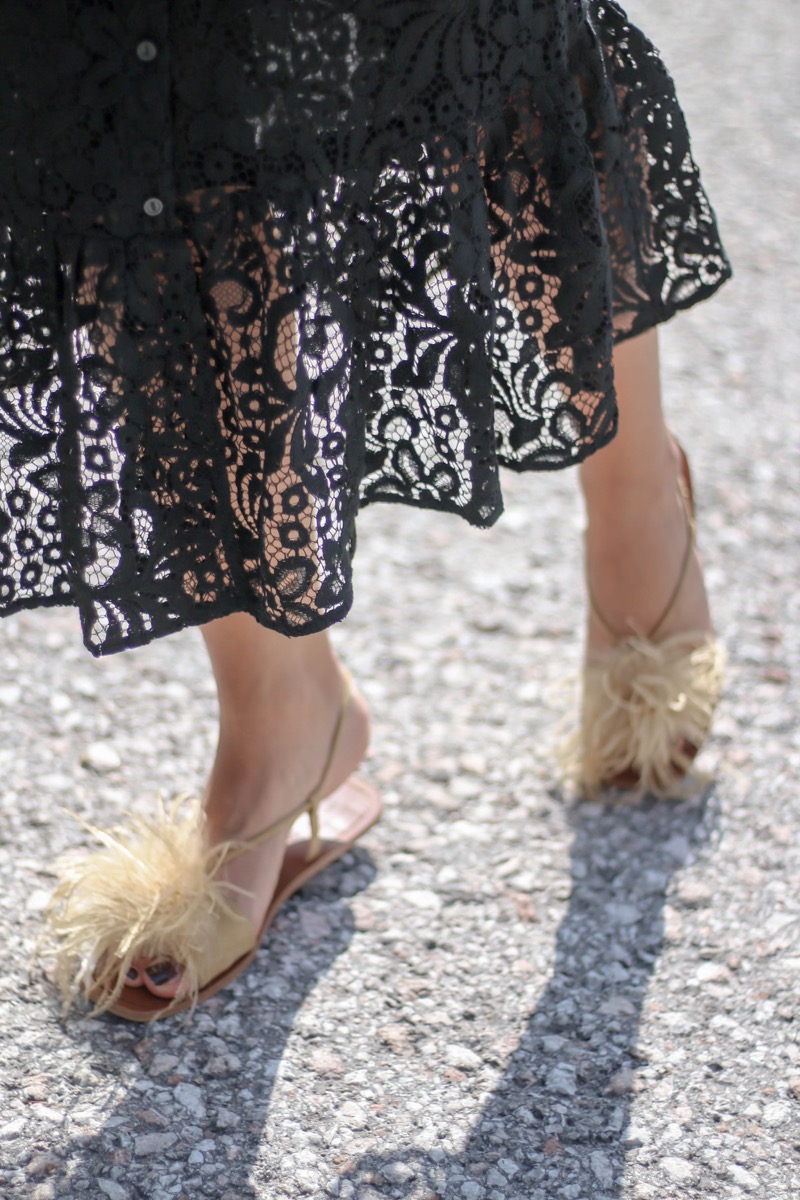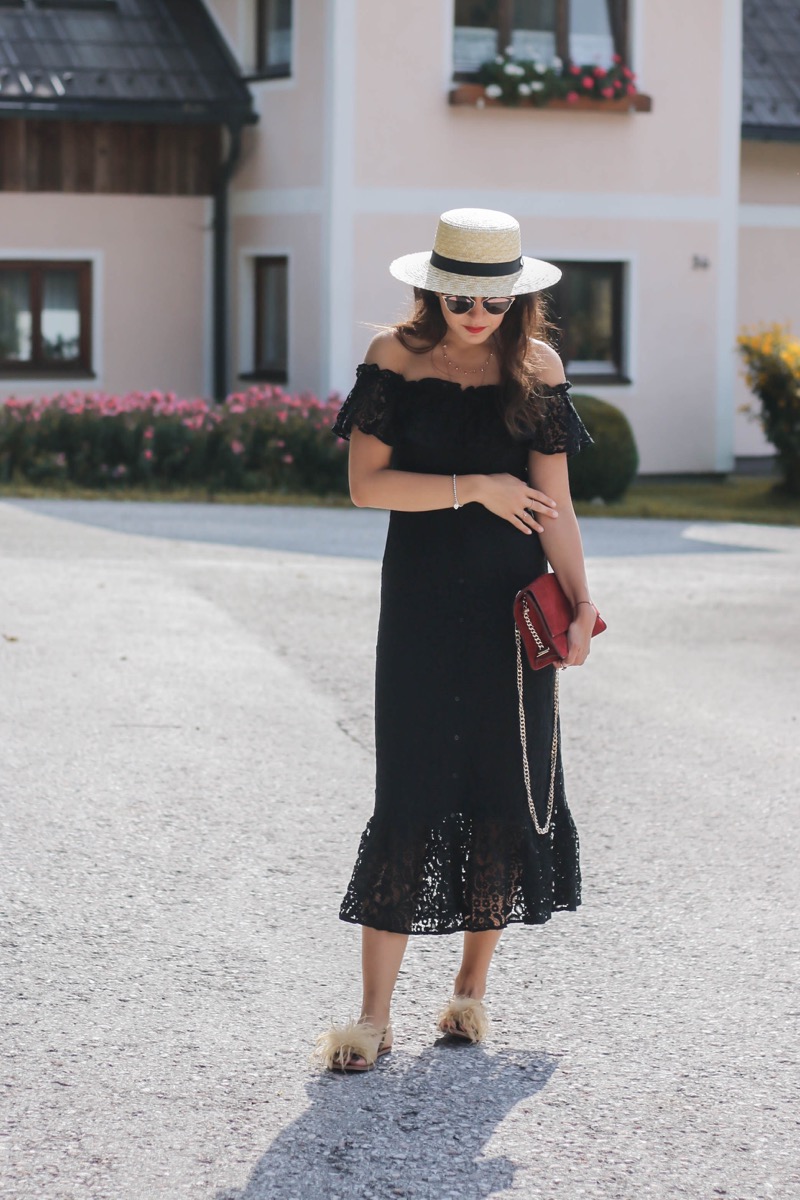 English: Some dresses really get you into vacation mood and this black lace off the shoulder dress is such a dress. Combined with the boater hat I was feeling like on vacation. Luckily tomorrow I'm finally going to Italy for vacation. First we will stay a few days in Lignano by the sea and afterwards we will spend two nights in Venice. I'm especially looking forward for Burano Island which we also will visit. The colorful houses are perfect for outfit shoots and this excited me a lot to be honest. Can't wait to explore the small Island.
I've prepared outfit posts for you guys for when I'm on vacation. So there will be lots of new looks. Don't forget to check them out:) You can also follow meon Instagram for more holiday pictures. Have a nice day you all!