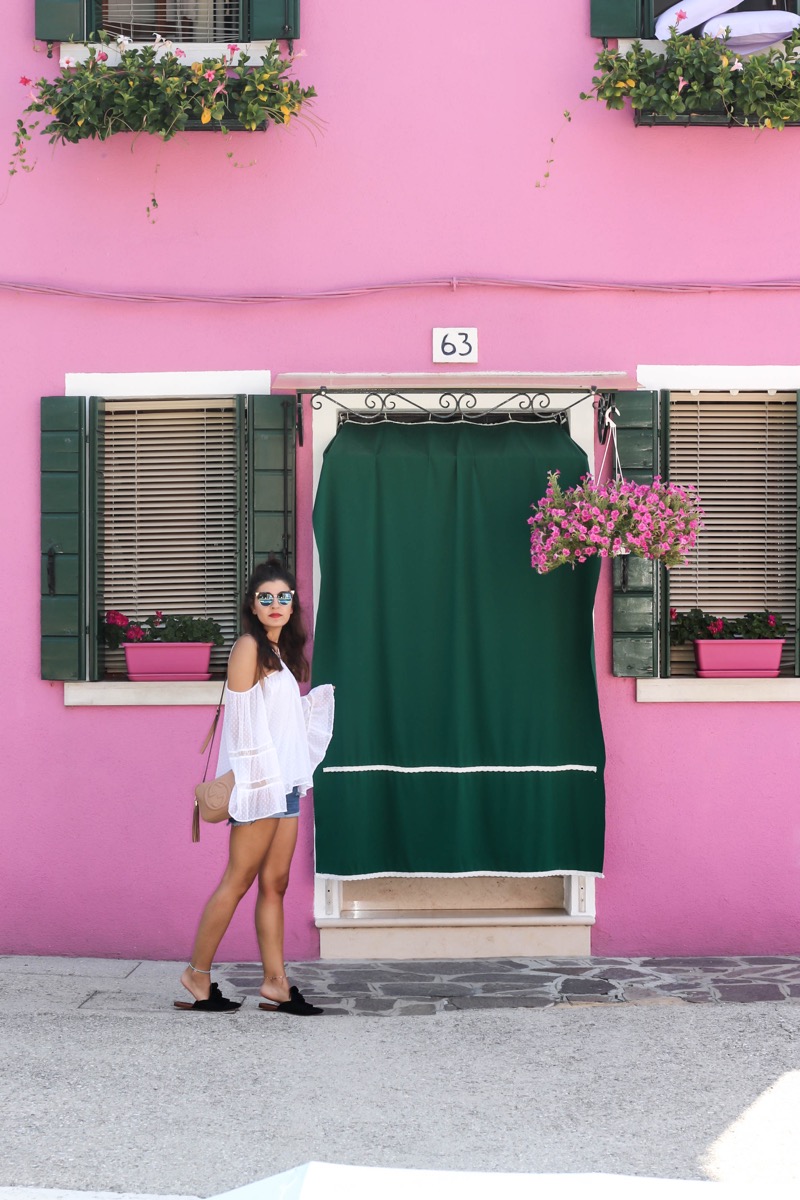 Heute gibt es mein letztes Outfit aus Burano – Colorful Island für euch (die restlichen zwei Looks findet ihr hier und hier). Diese sind vor einem pinken Haus entstanden und ihr könnt euch vorstellen, wie aufgeregt ich war, als ich dieses Haus gesehen habe. Es ist wirklich wie in einem Märchen. Du bist umgeben von bunten Häusern und wenn man sich vorstellt, dass Menschen in diesen bunten Häusern wohnen, fühlt es sich wirklich an, wie in einem Märchen. Getragen habe ich ein simples Outfit, bestehend aus Denim Shorts und einer weißen Bluse.
Diese Bluse hat Wochen darauf gewartet, endlich in Burano getragen zu werden. Ich wollte es nämlich das erste mal in Burano tragen, damit es mich dann immer an die Insel erinnert. Ich habe jetzt schon Fernweh und freue mich schon auf meine nächste Reise, auch wenn ich noch gar nicht weiß, wohin es als nächstes für mich hingeht. Ein paar Destinationen stehen aber ganz oben auf meiner Travel Bucket List. Bald wird es übrigens auch einen Burano Travel Guide für euch geben. Jetzt wünsche ich euch aber ein wunderschönes Wochenende:)
Shop my Look:
Denim Shorts: Forever 21 (old but similar here & here)
White Top: Zara (very similar here & here)
Mules: Mango (very similar here & here)
Bag: Gucci (shop here & here)
Sunglasses: Fendi (shop here & budget version here)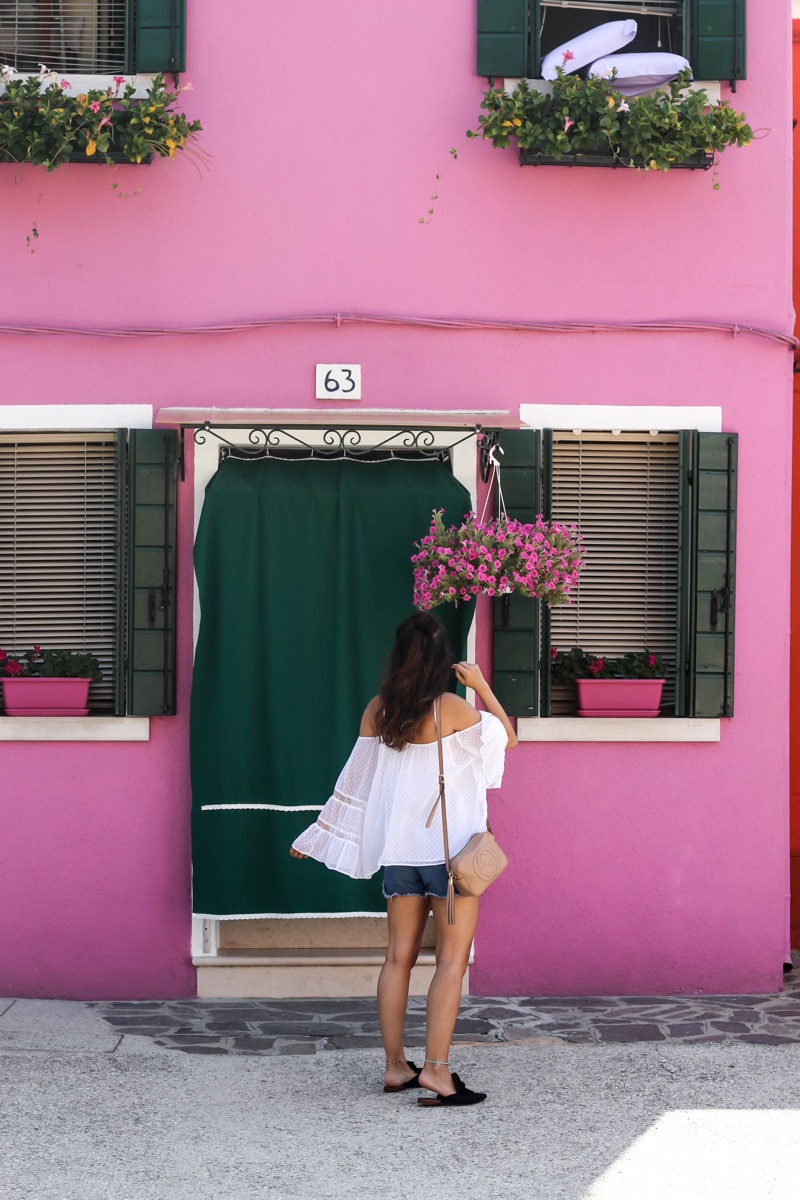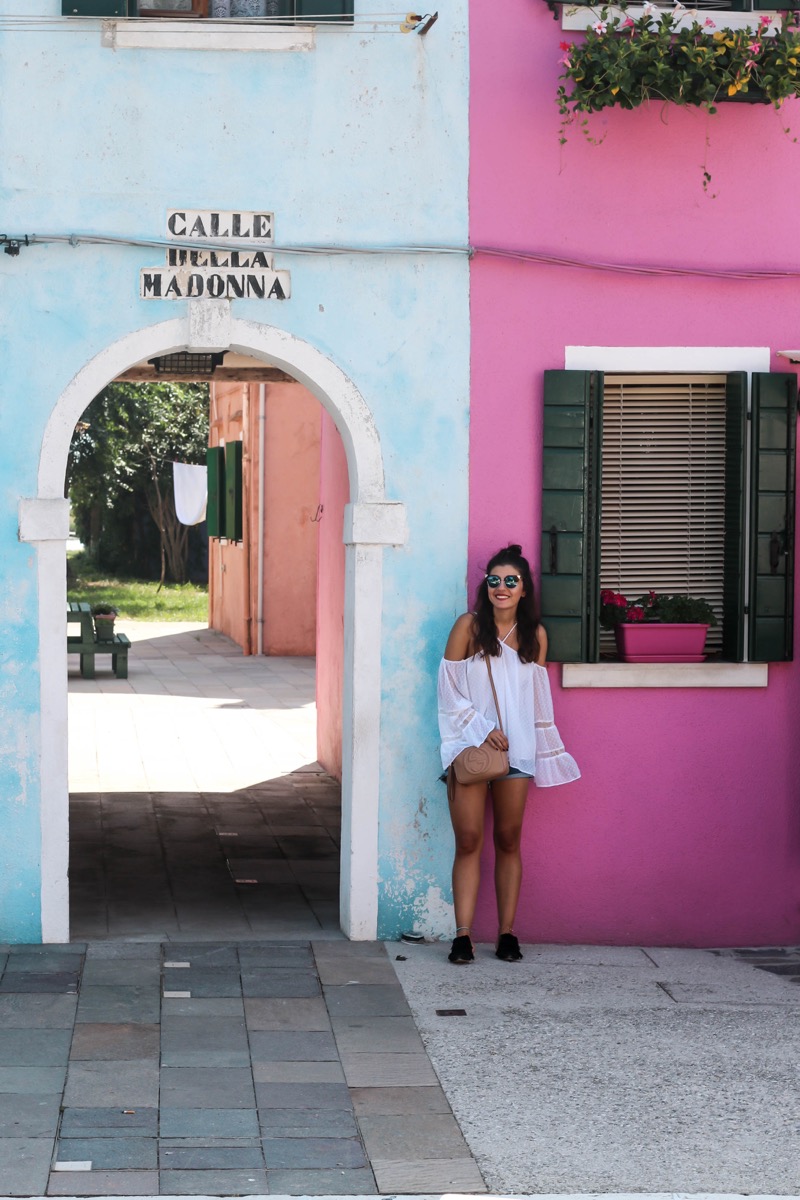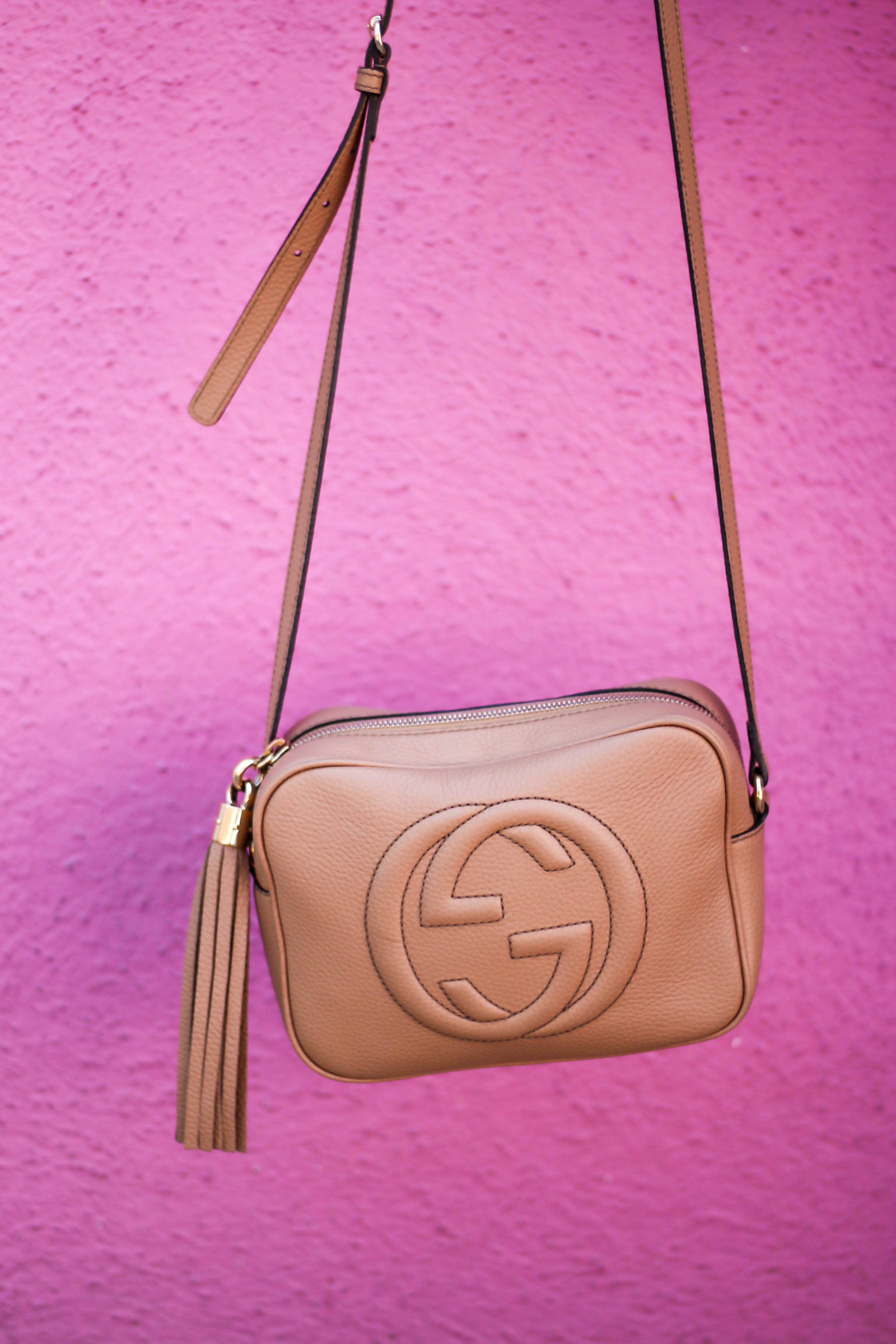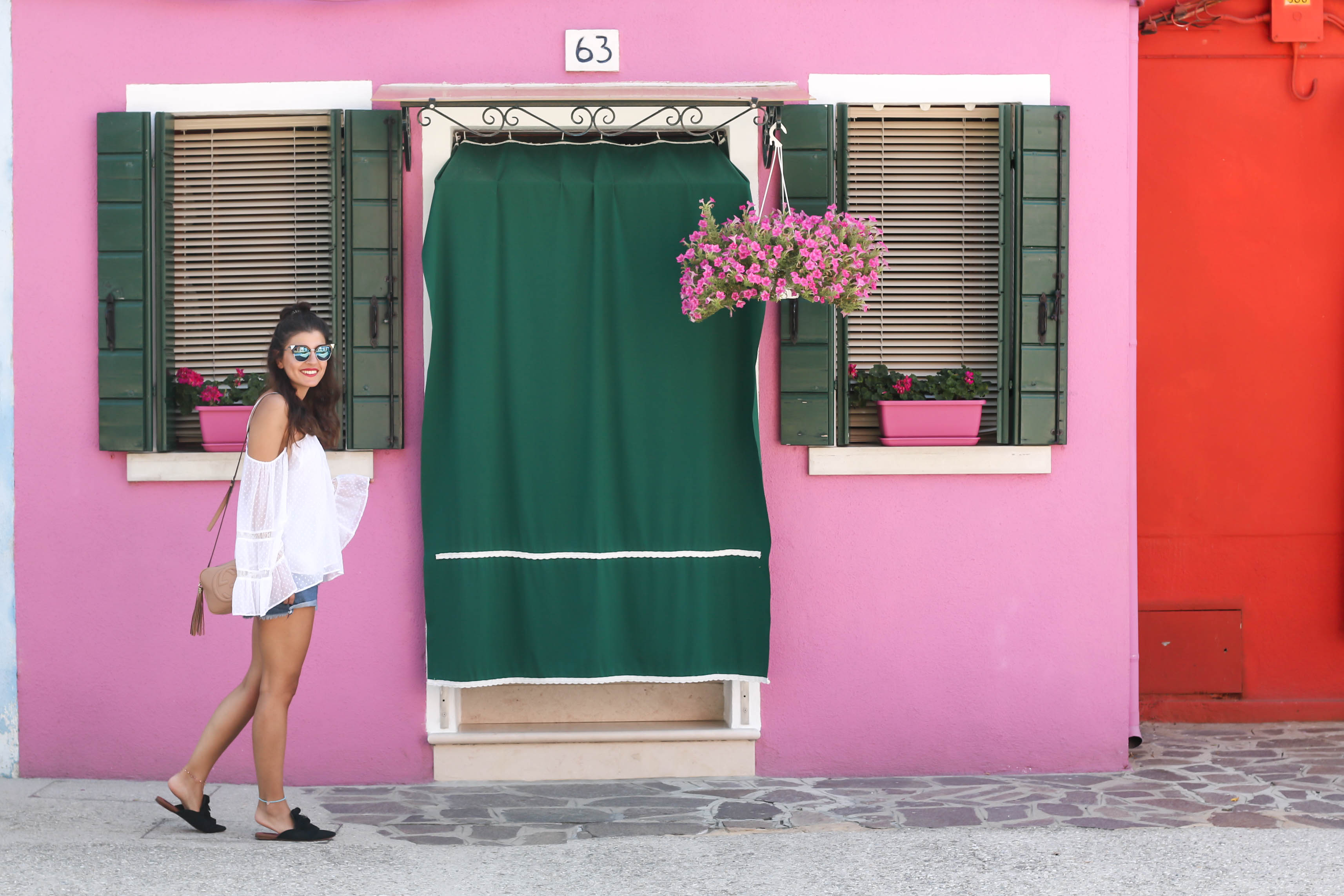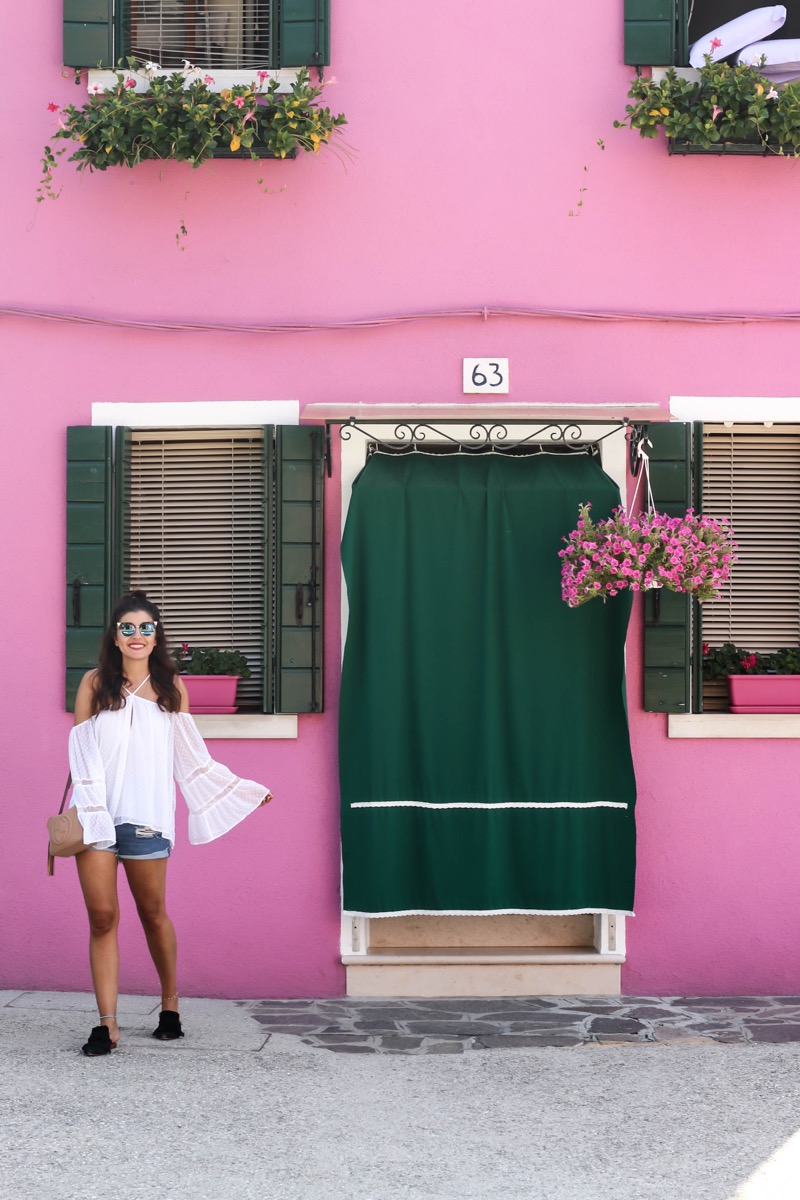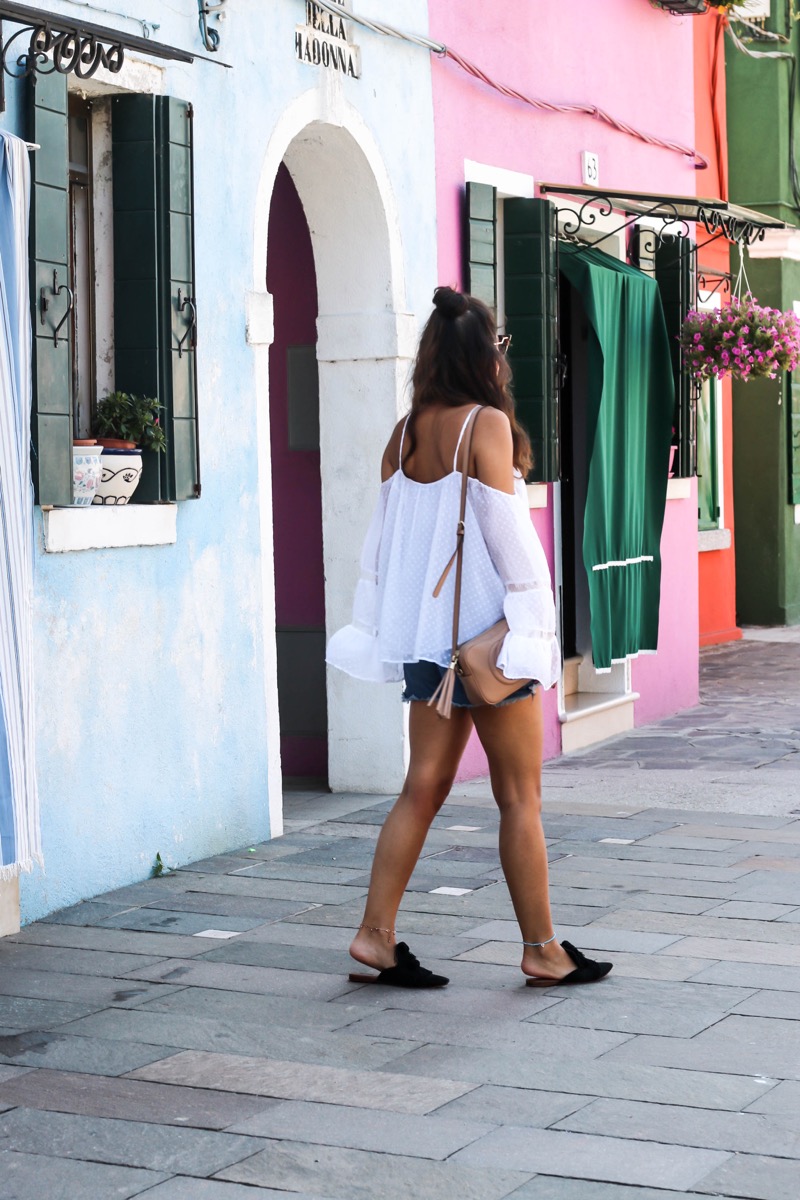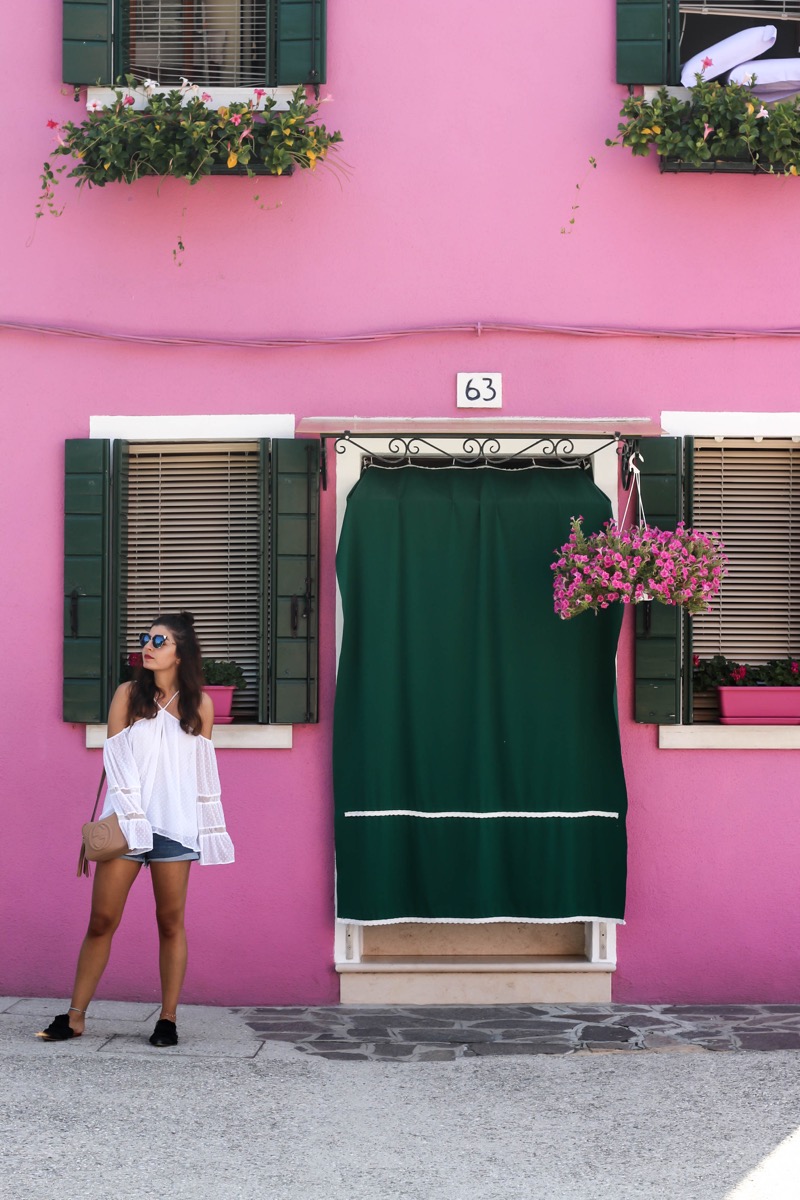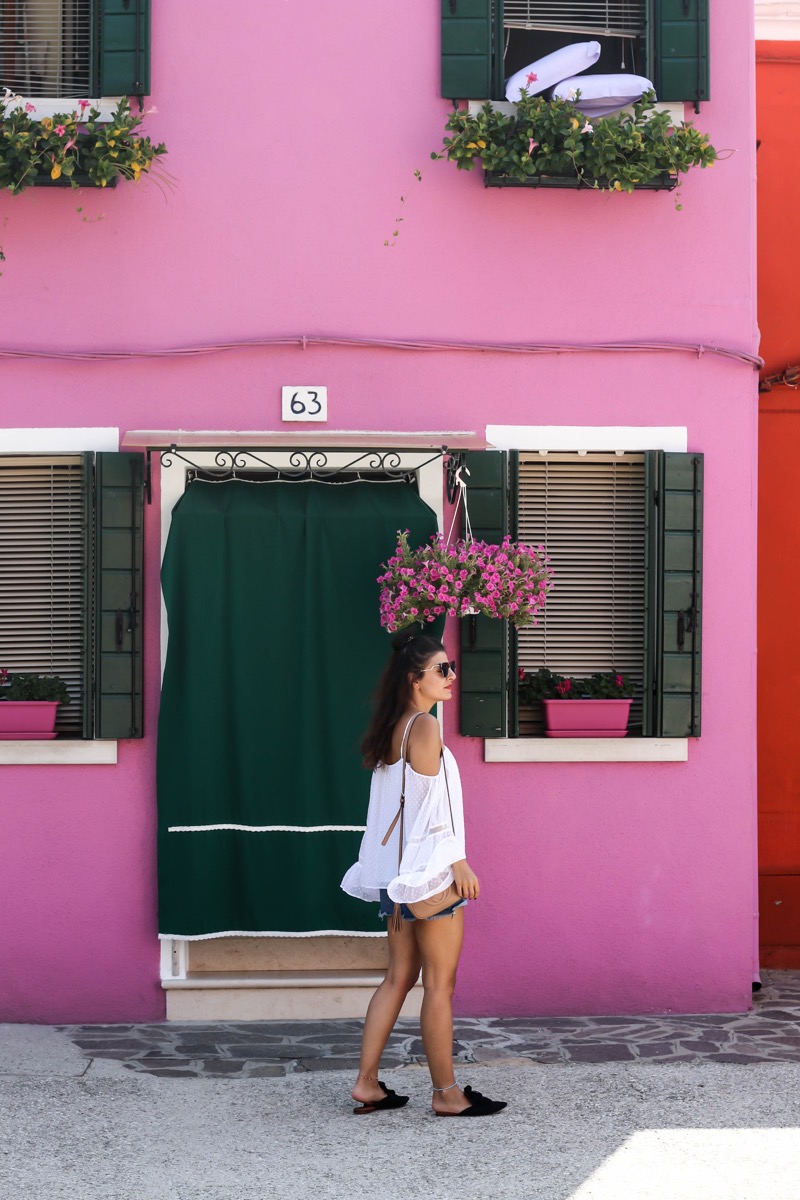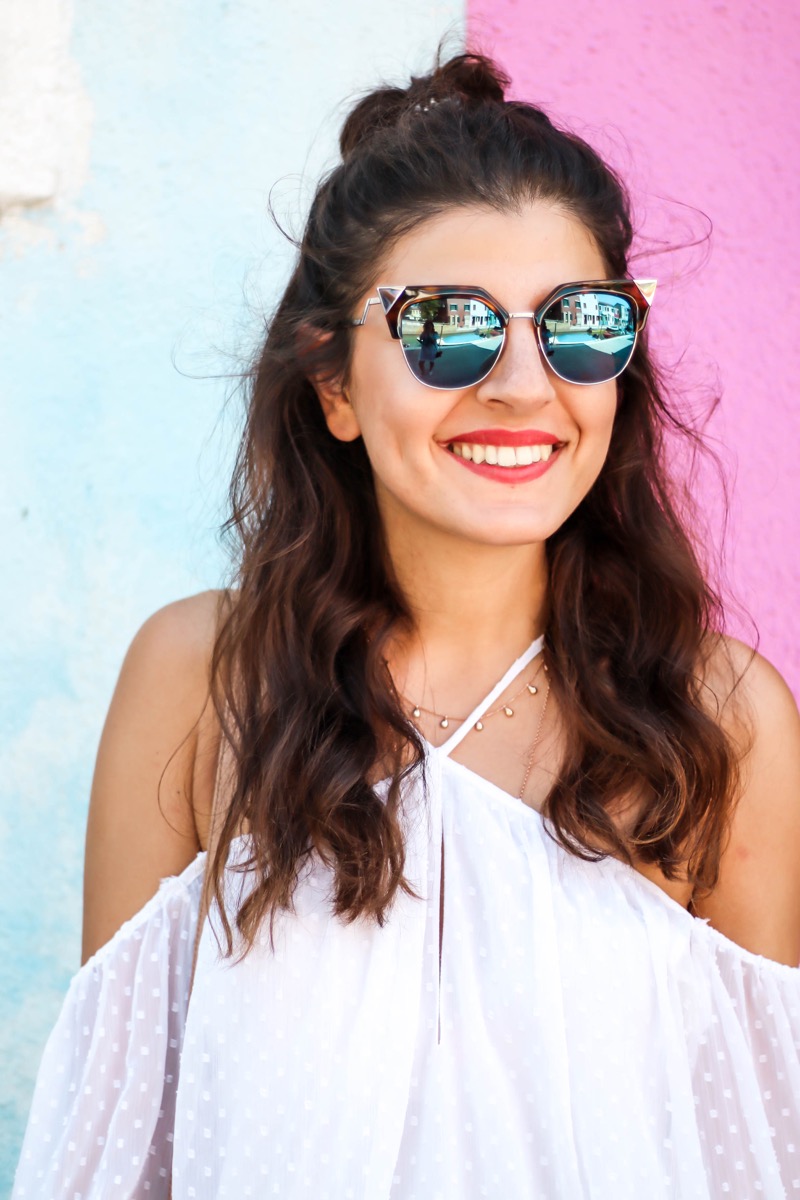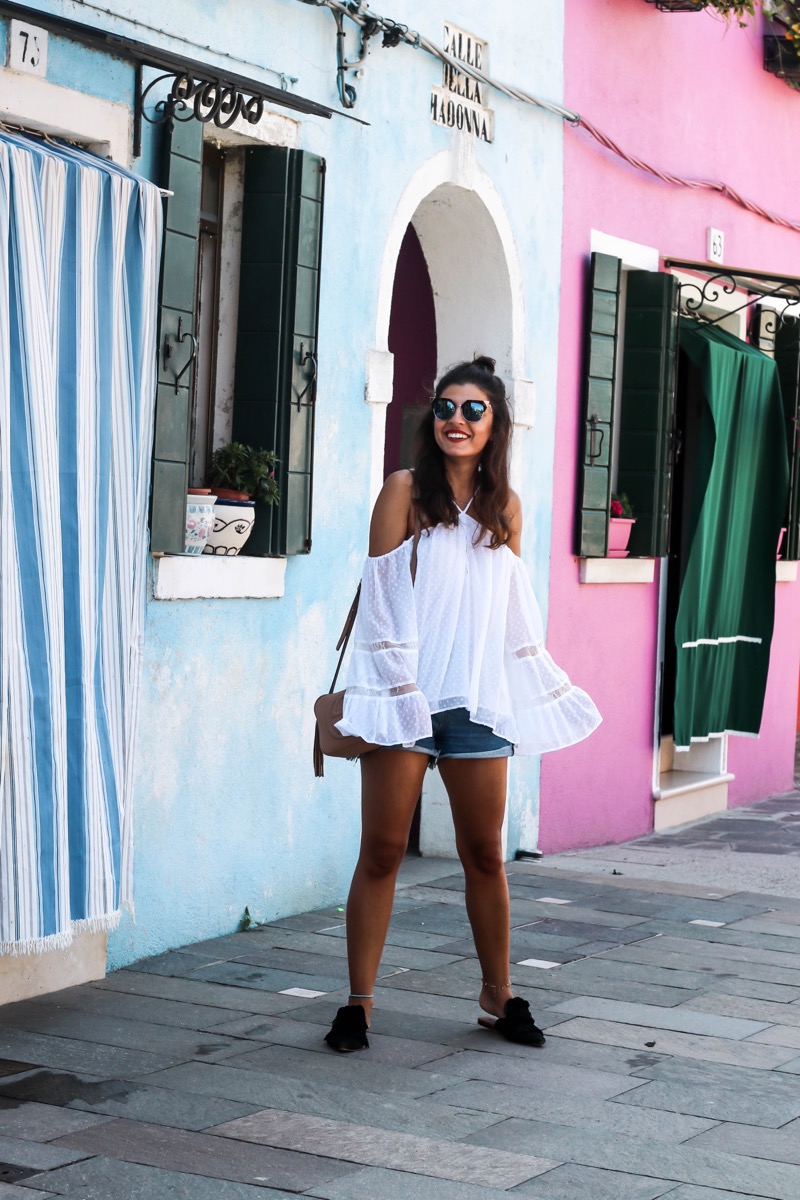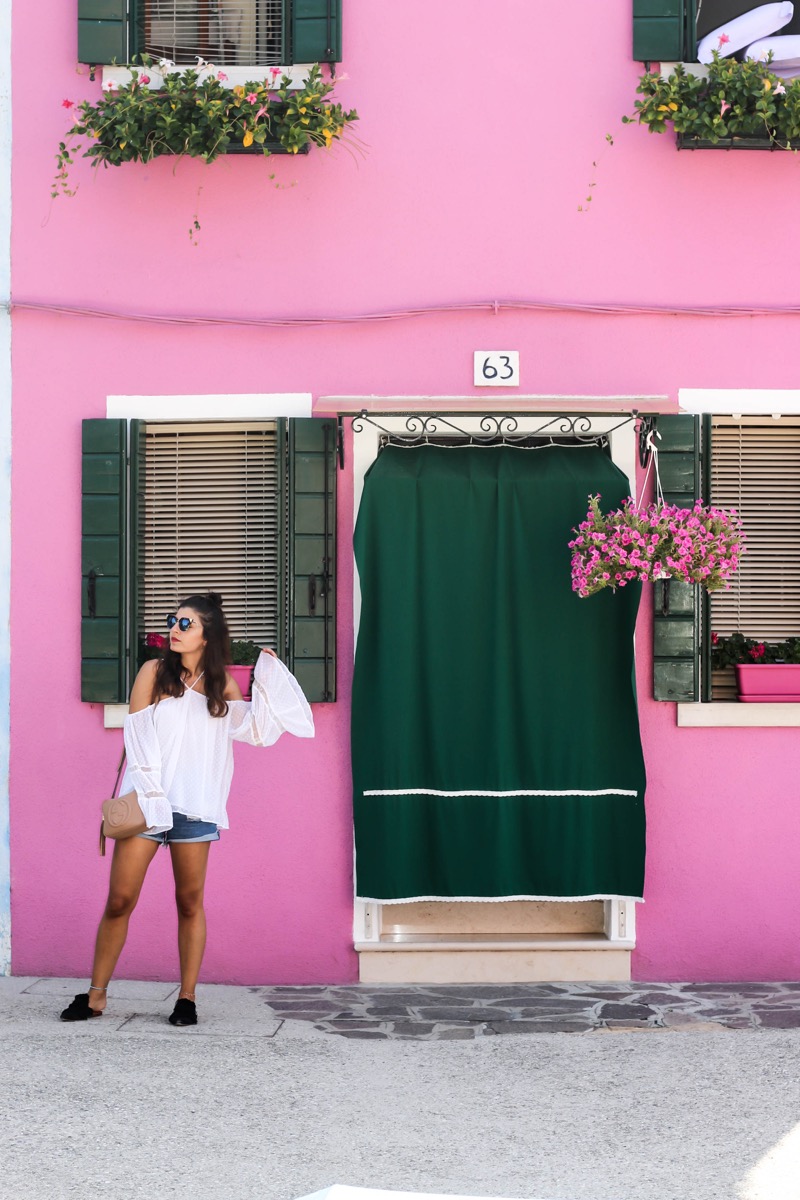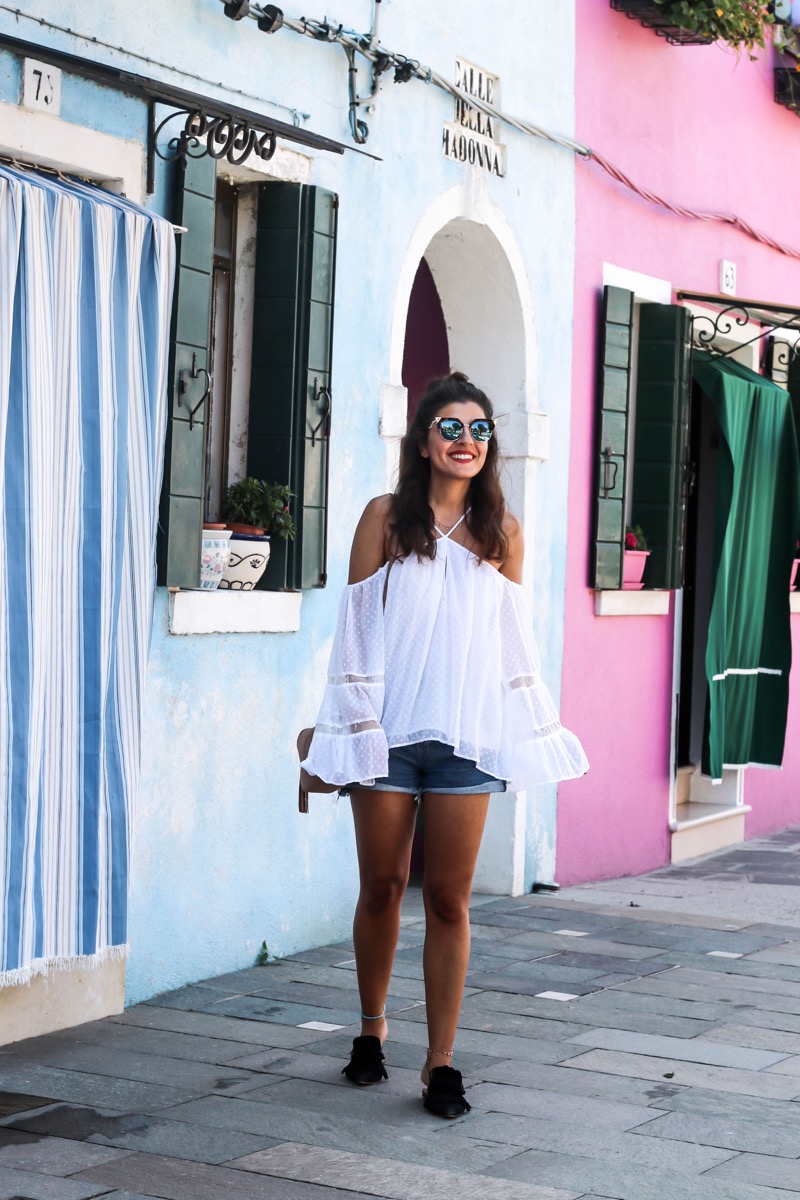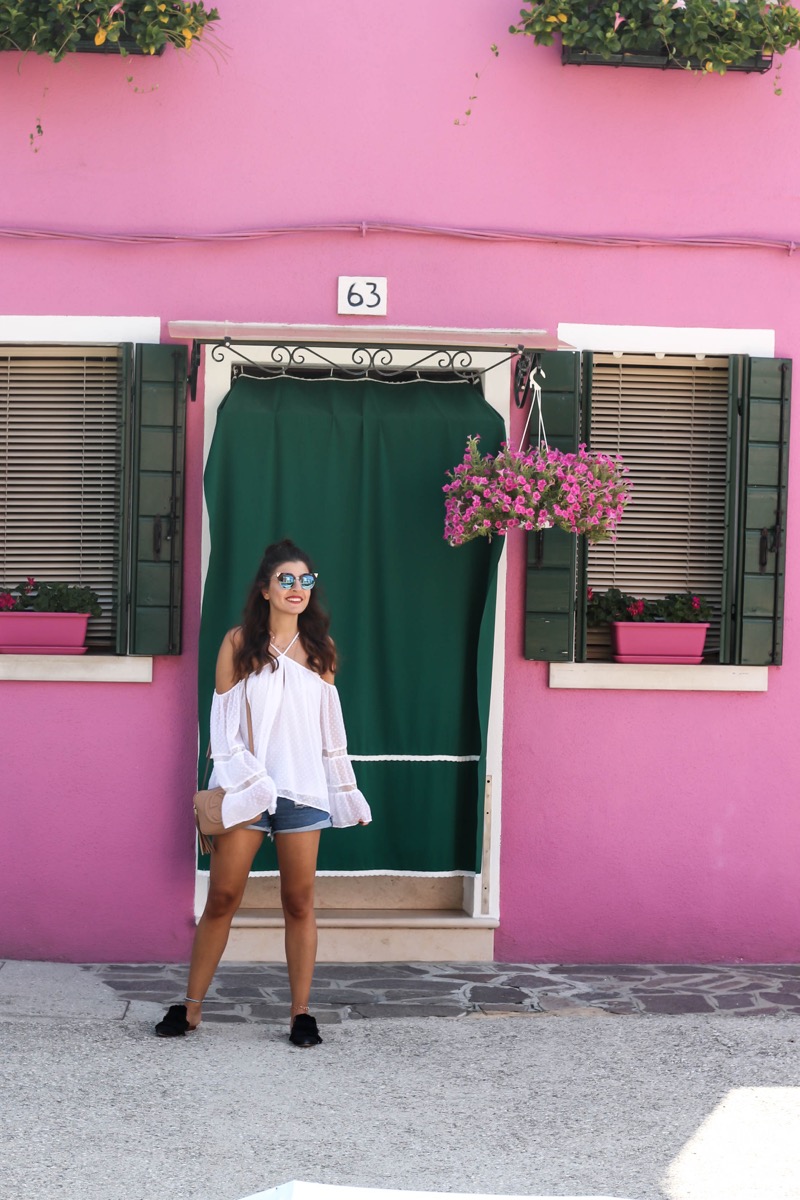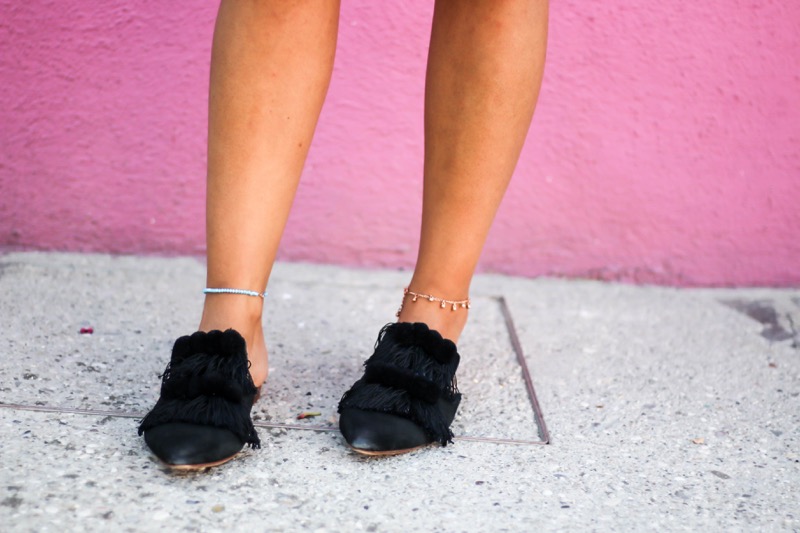 English: Today I'm sharing my last look from Burano – colorful Island with you guys. These pictures were made infront of a pink house. You can imagine how excited I was when I saw this pink house. It's like a fairytale when you think about the fact that people are really living in these colorful houses.
I opted for a simple look: denim shorts and a white shirt. This shirt was waiting in my closet and I finally wore it in Burano. I wanted to wear it in Burano for the first time so I can think of my time in Burano every time I'm wearing this shirt. As I told you before there will be a Burano Trave Diary up on the blog very soon. In this post I'll tell you all about the Island, how to get there, where to eat and so on. Stay tuned for that!