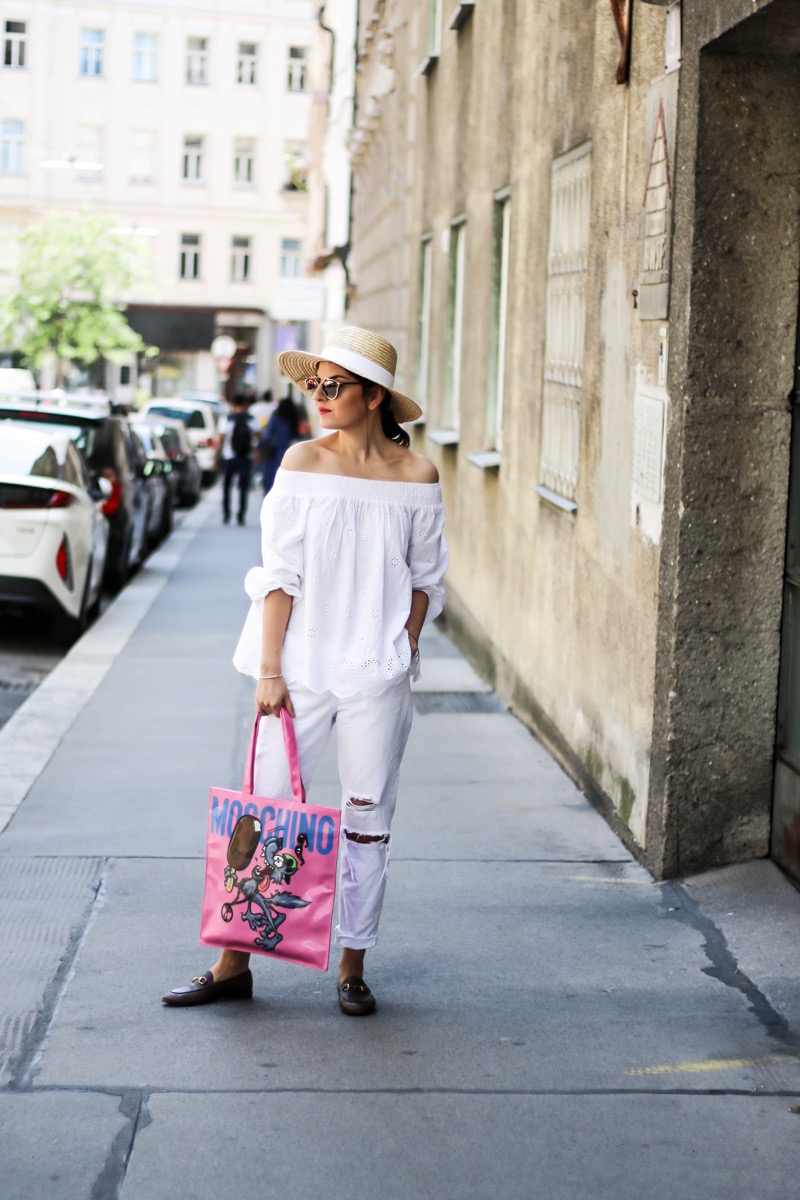 Ich habe zwar noch einige Beiträge aus Istanbul für euch vorbereitet, aber davor wollte ich euch noch diesen Look zeigen, den ich gestern geshootet habe. Während der Cannes Filmfestspiele habe ich auf Instagram, bei einigen Bloggern, diese Magnum x Moschino Taschen gesehen und fand sie super witzig. Als ich letztens  eine E-Mail bekommen habe, in der stand, dass ich mir eines dieser exklusiven Taschen aussuchen darf, habe ich mich umso mehr gefreut. Die Tasche ist ein richtiger Eye-Catcher und perfekt für den Sommer. Es ist bestimmt nicht jedermanns Geschmack und auch ich finde sie ziemlich schwer zu kombinieren, aber zu lässigen Looks, finde ich sie ziemlich toll. Sie ist auch perfekt für die Uni, wenn man nur mal den Laptop und ein paar Kleinigkeiten mitnehmen muss. Ich werde sie heute gleich mal zu meinen Vorlesungen mitnehmen:) Falls ihr übrigens auch eines dieser limitierten Magnum x Moschino Taschen im Wert von 250 €  haben wollt (es gibt sie noch in einigen anderen Farben), dann könnt ihr bis zum 30. Juni an diesem Gewinnspiel teilnehmen. Vielleicht gehört ja eines der Taschen schon ganz bald euch:) Habt einen schönes Start in die neue Woche!
Shop my Look:
Boyfriend Jeans: H&M (old but similar here & here)
Off Shoulder Top: Mango (very similar here & here)
Shoes: Gucci (shop here)
*Bag: thanks to Magnum x Moschino
Sunglasses: Dior (shop here)
Hat: Mango (similar here)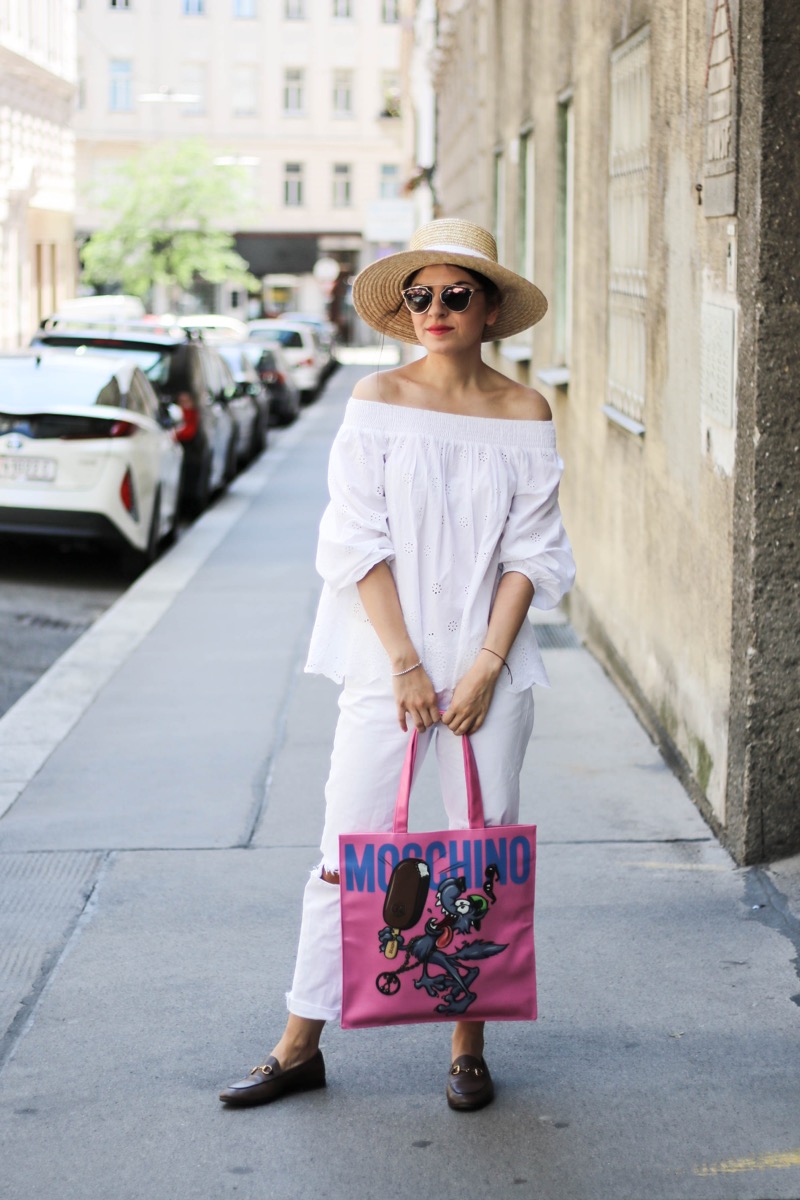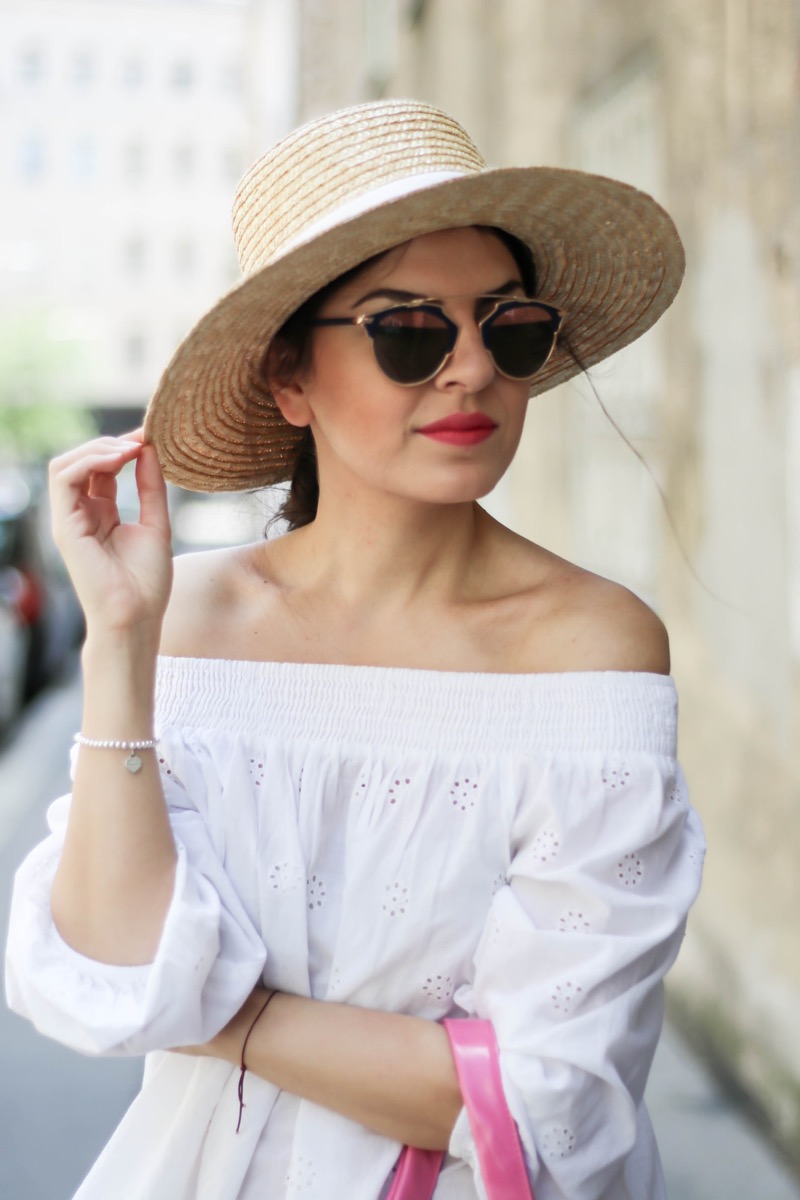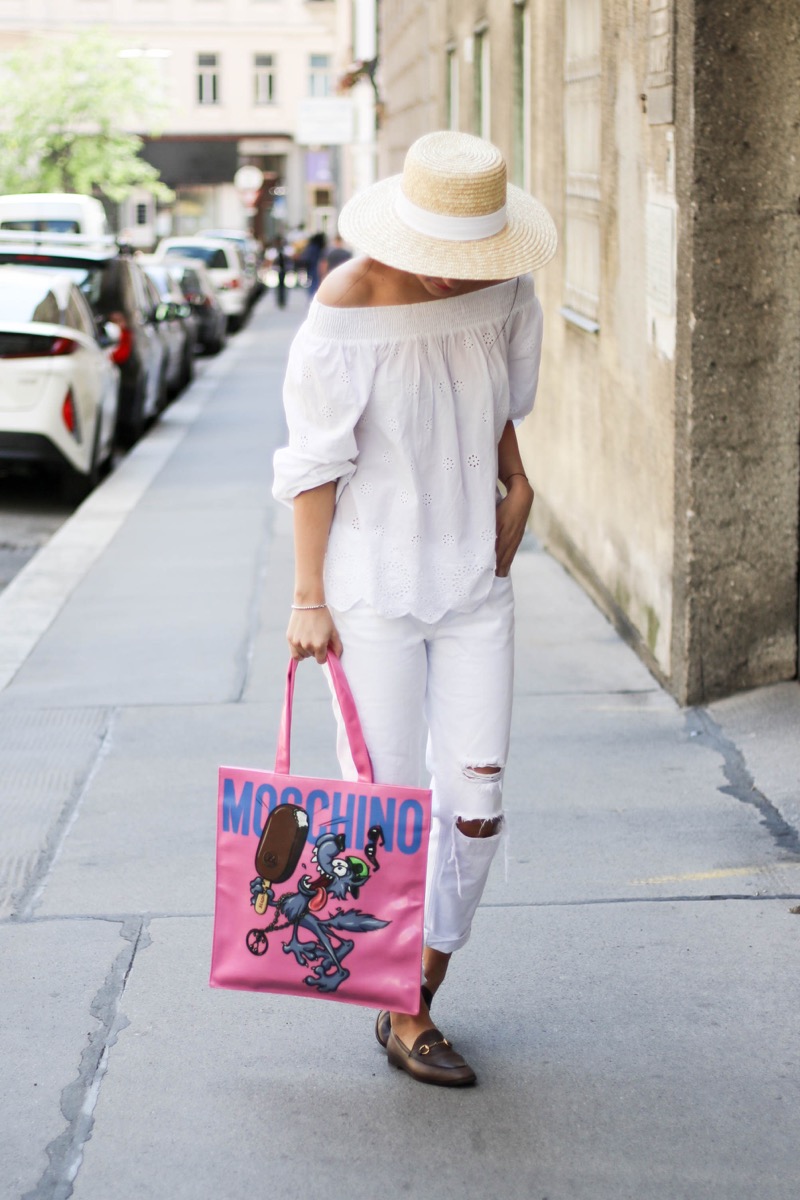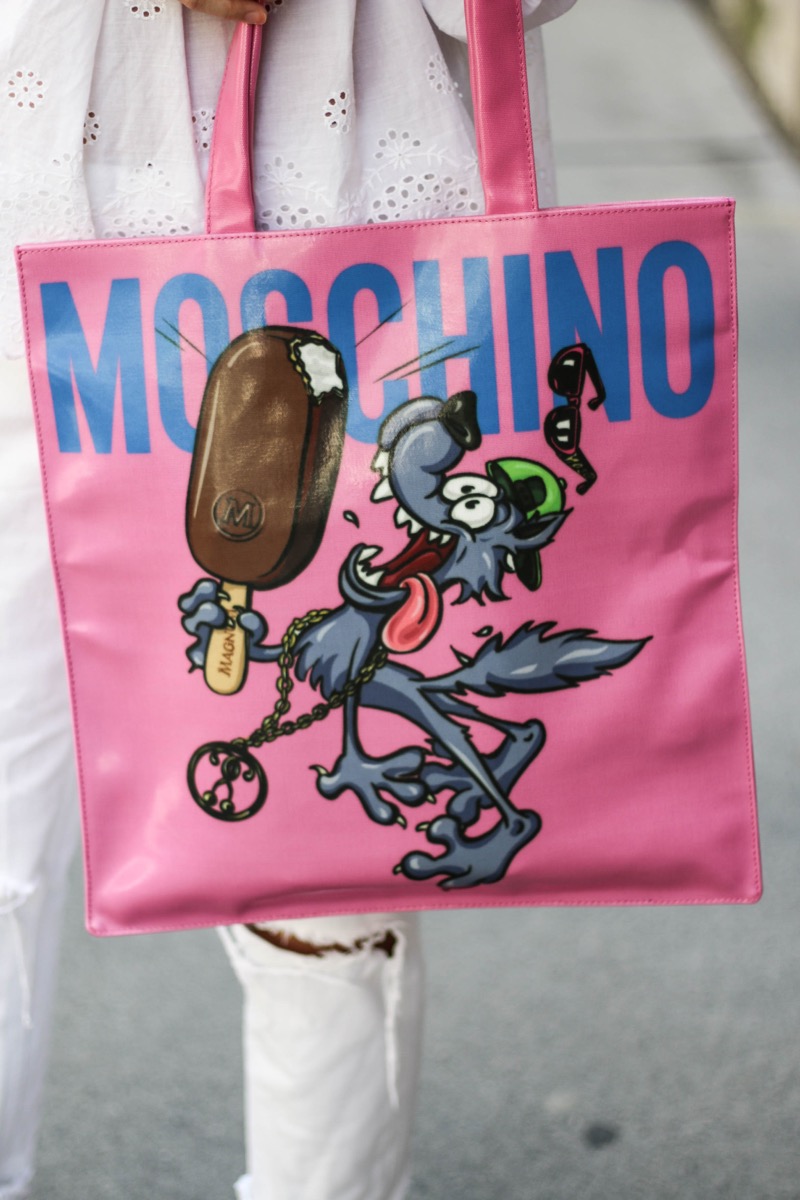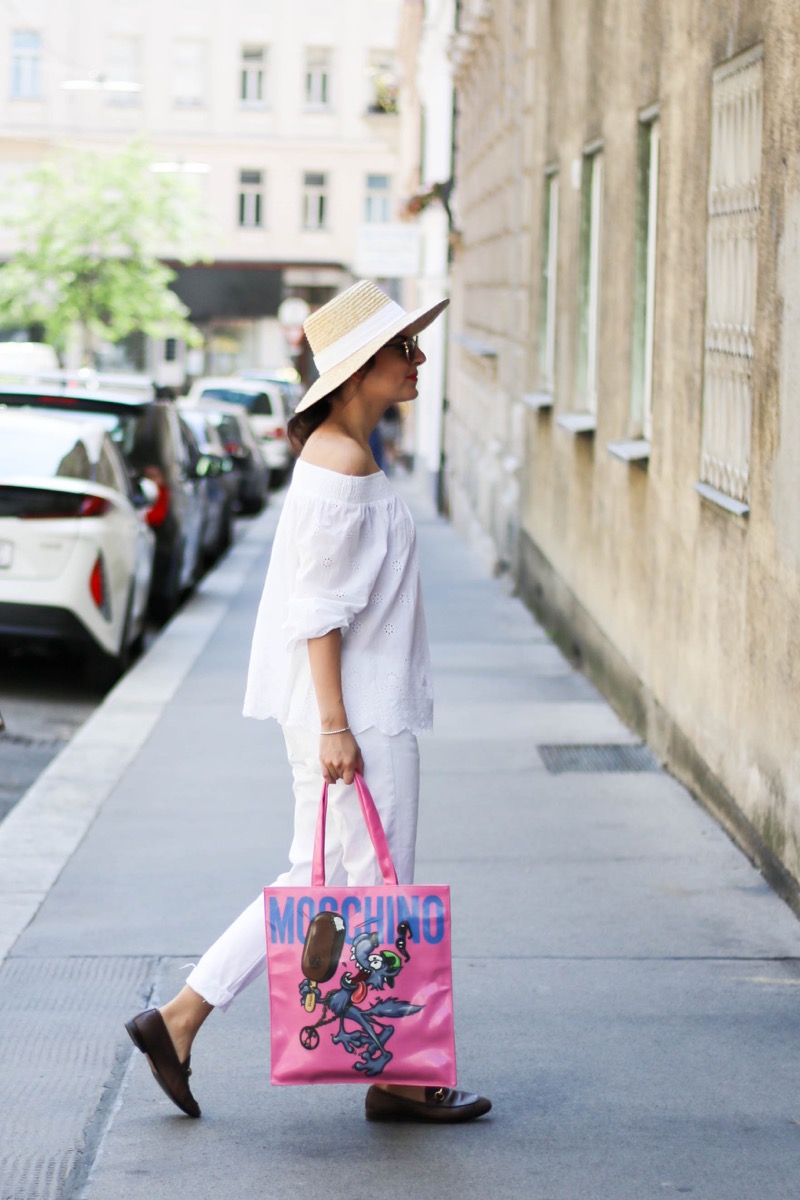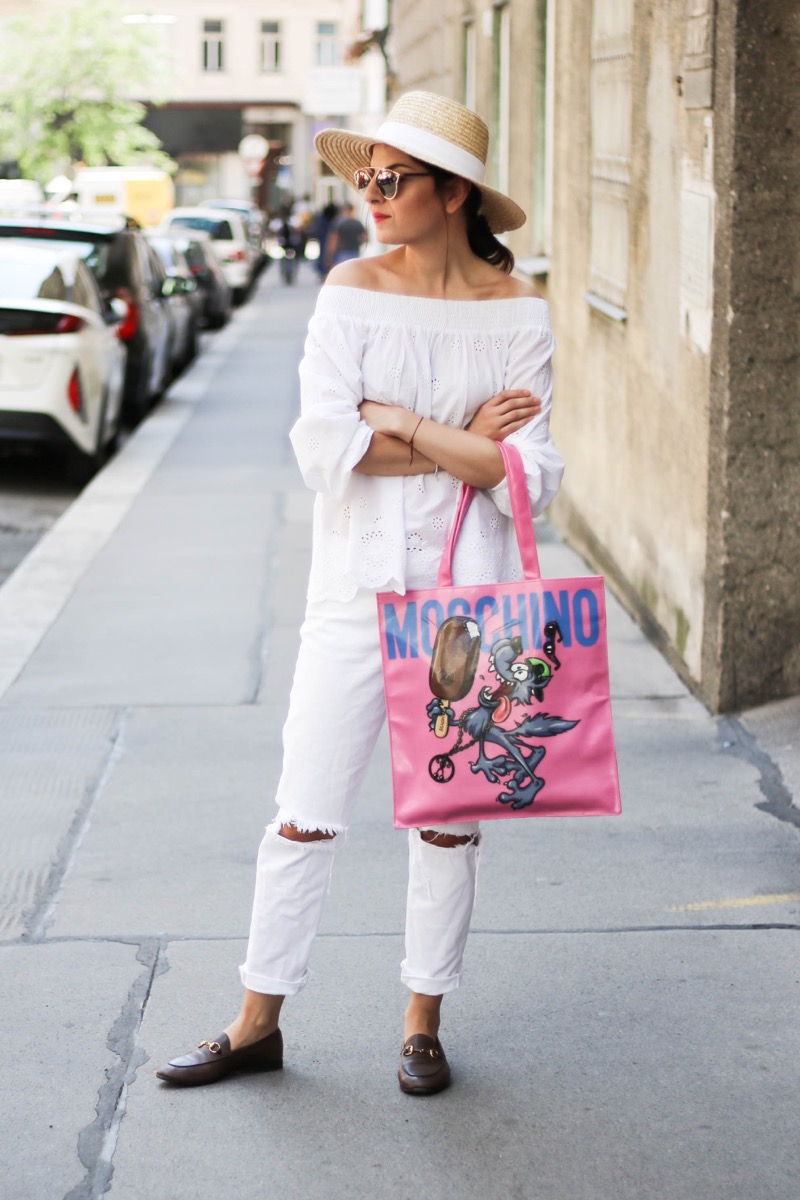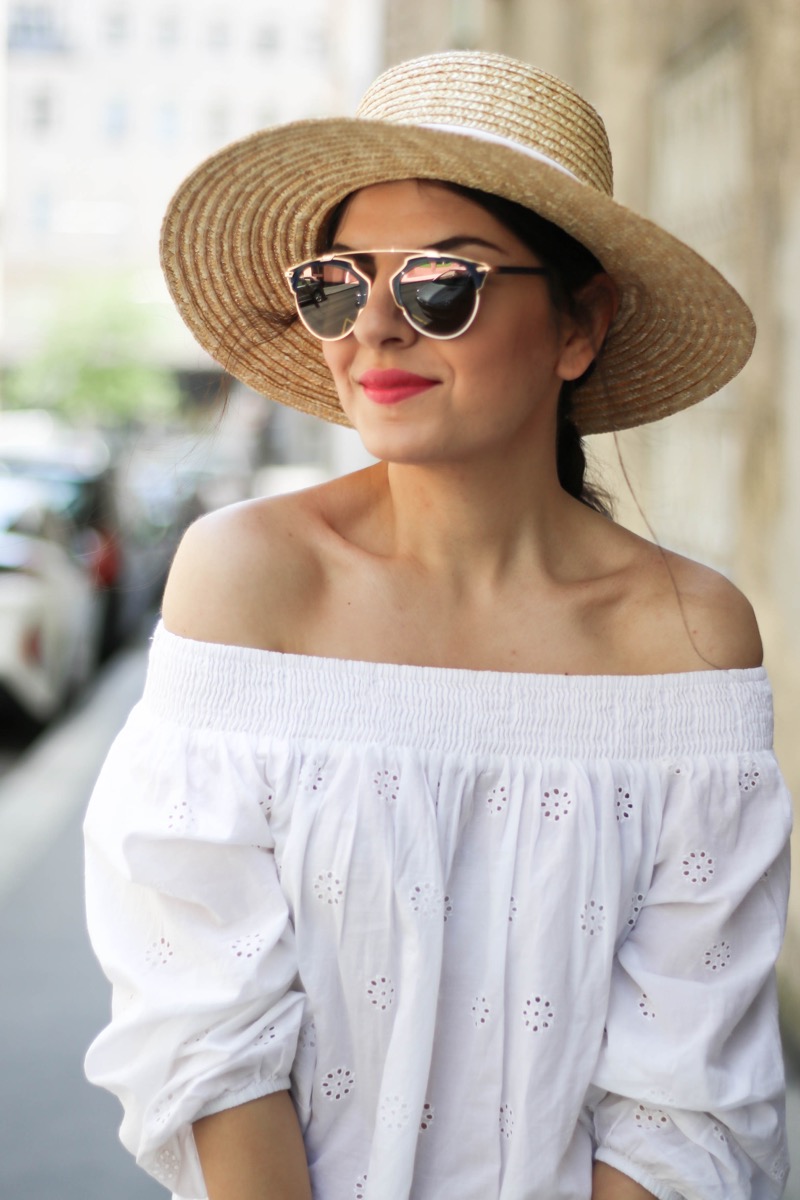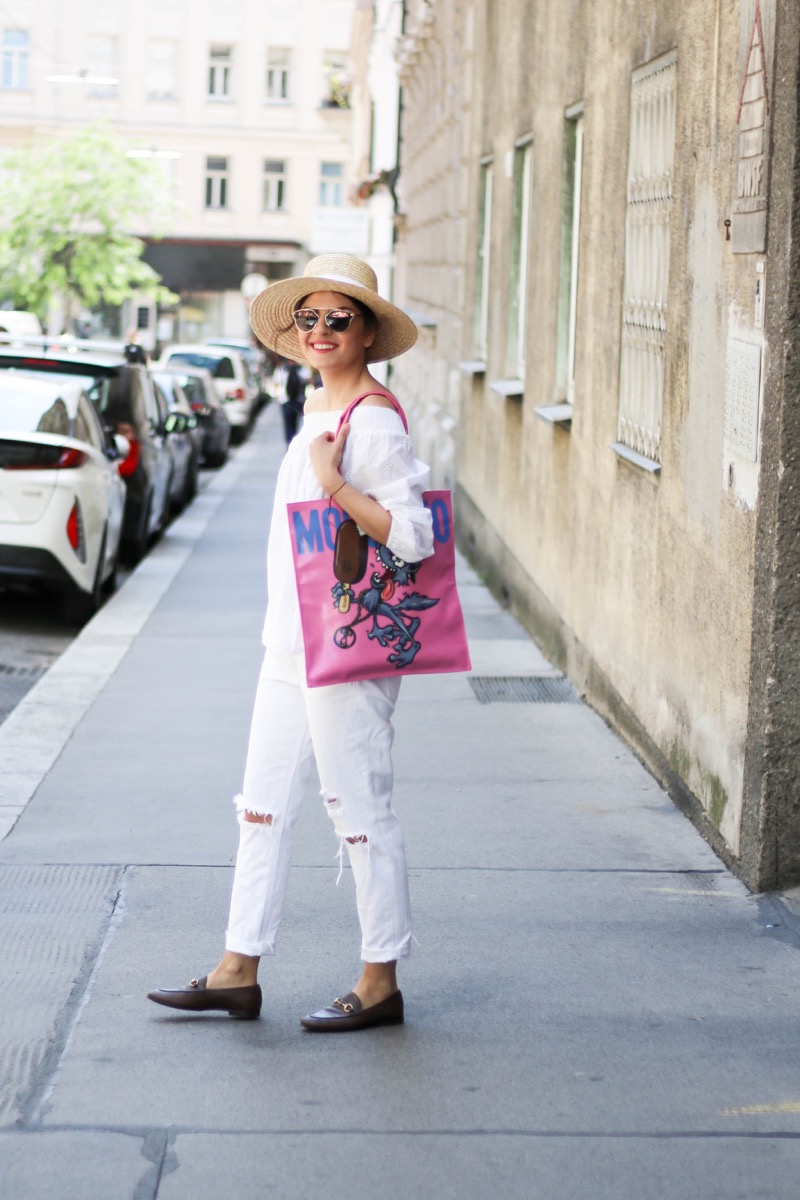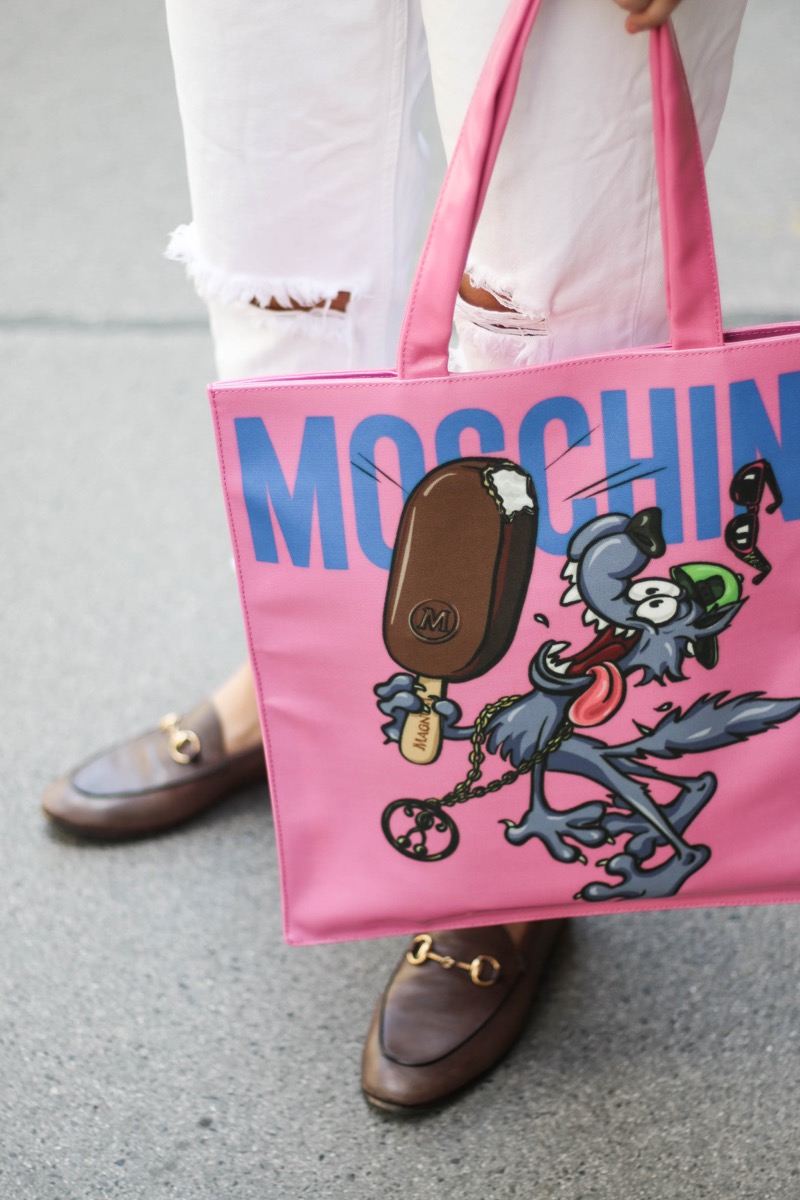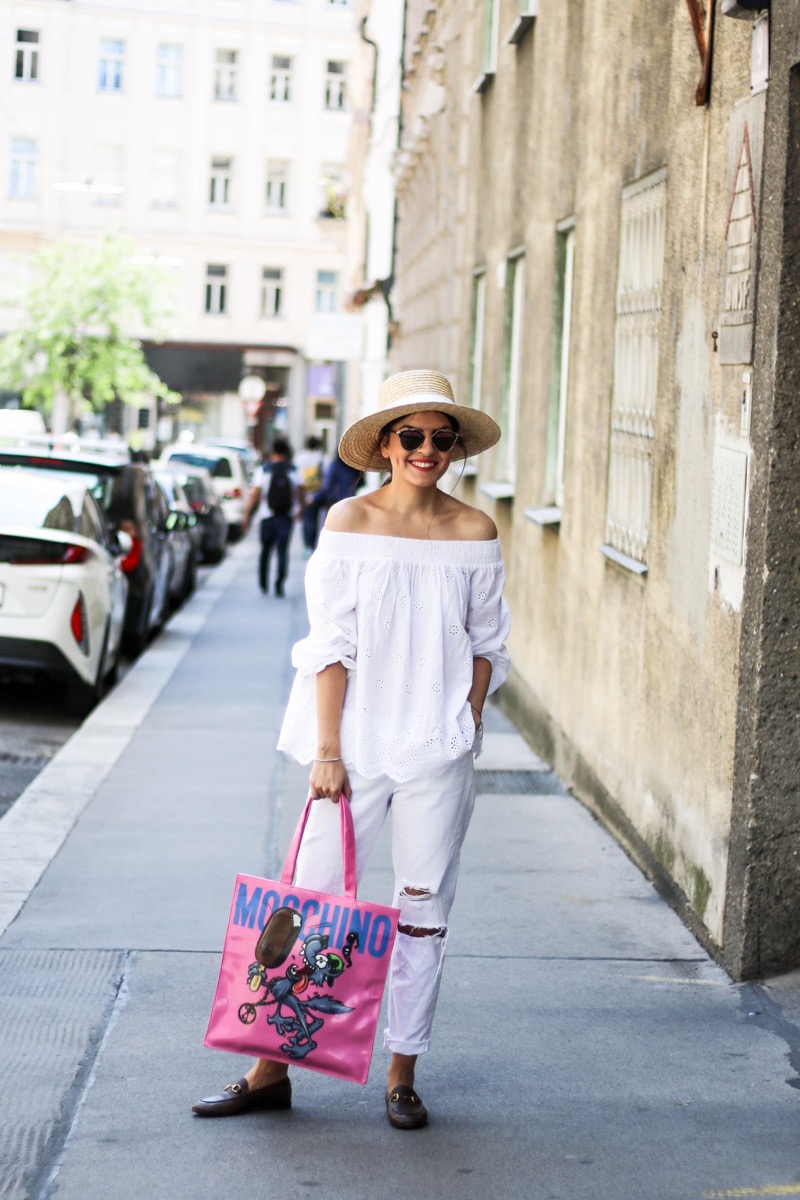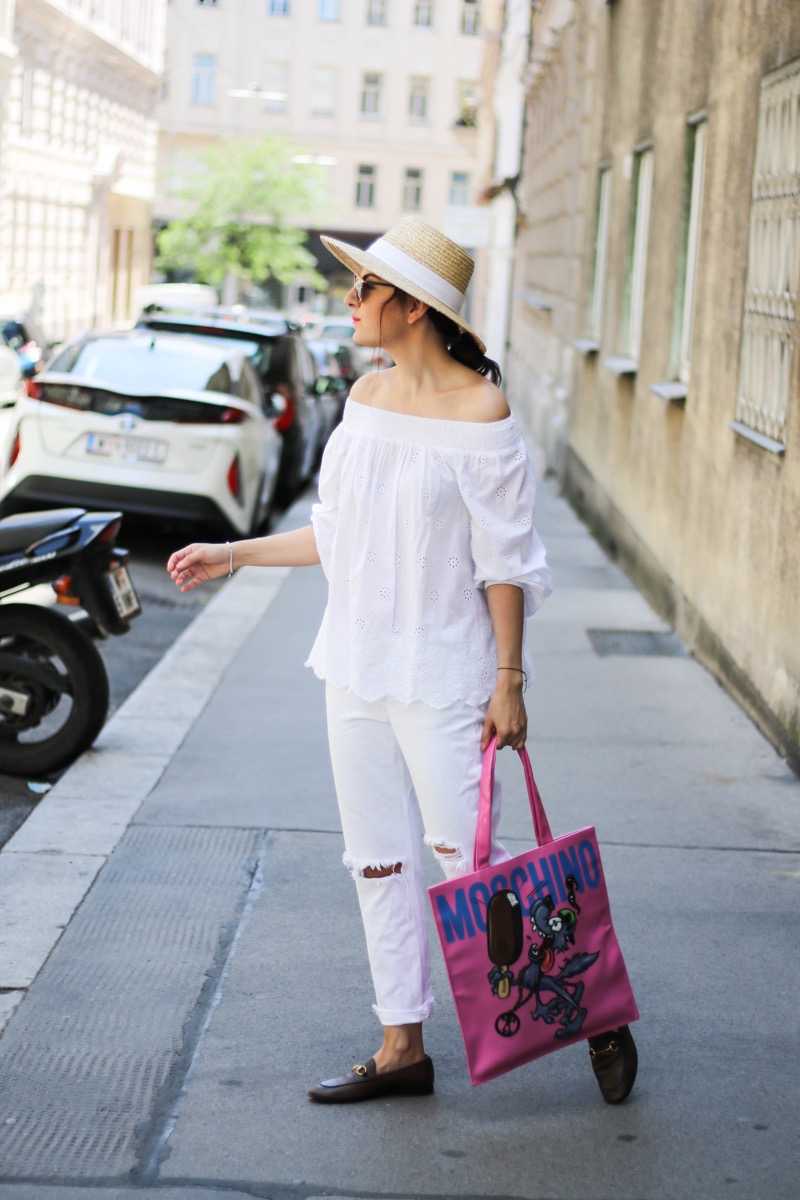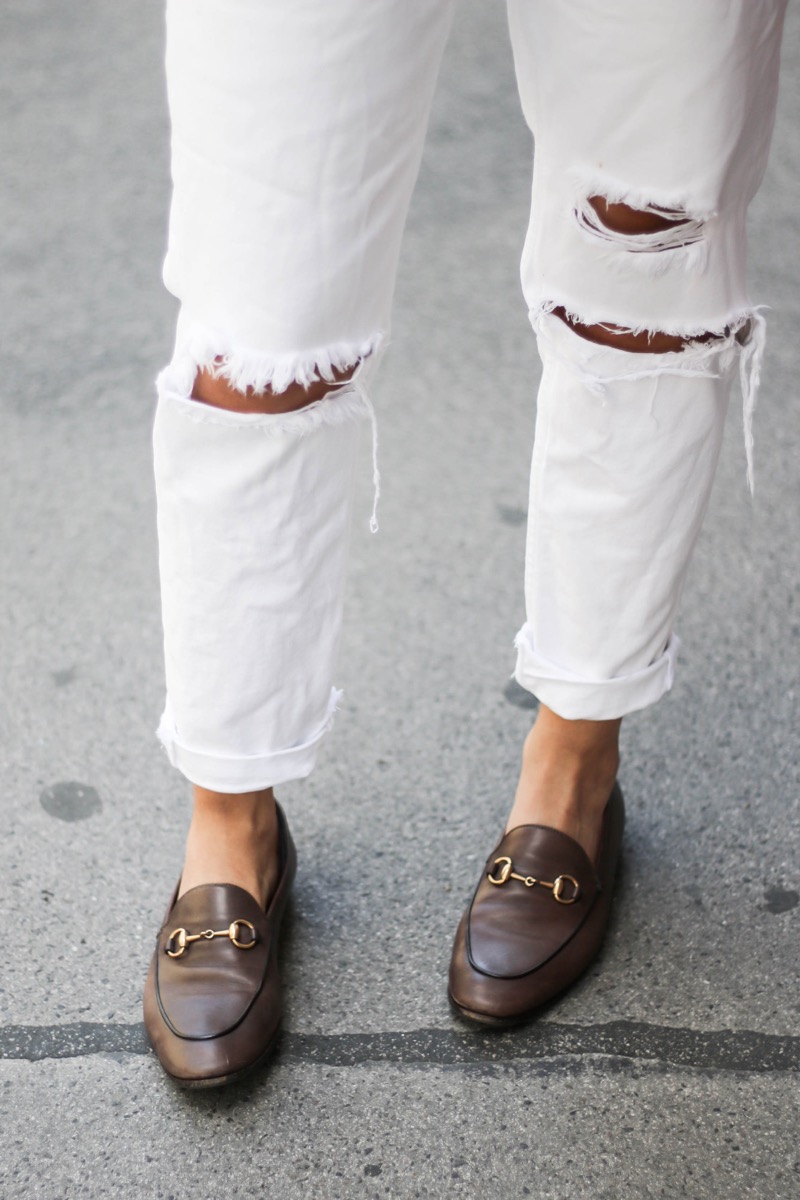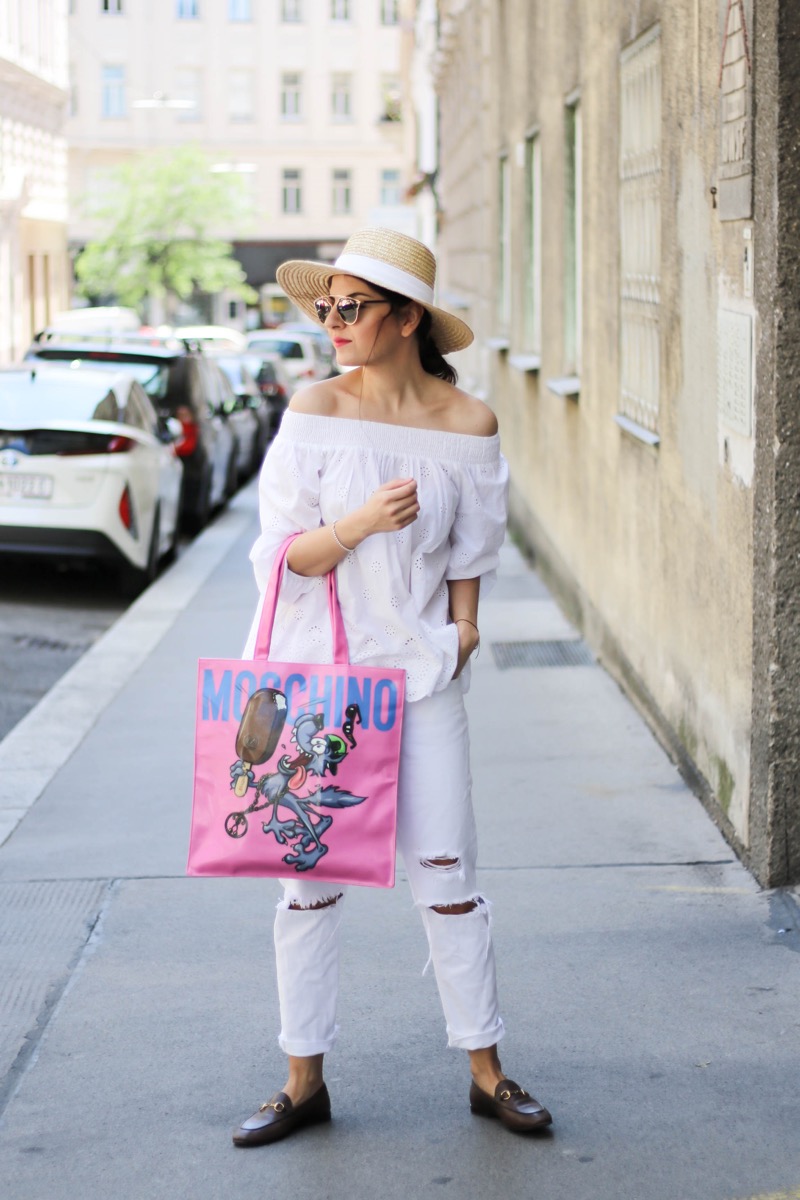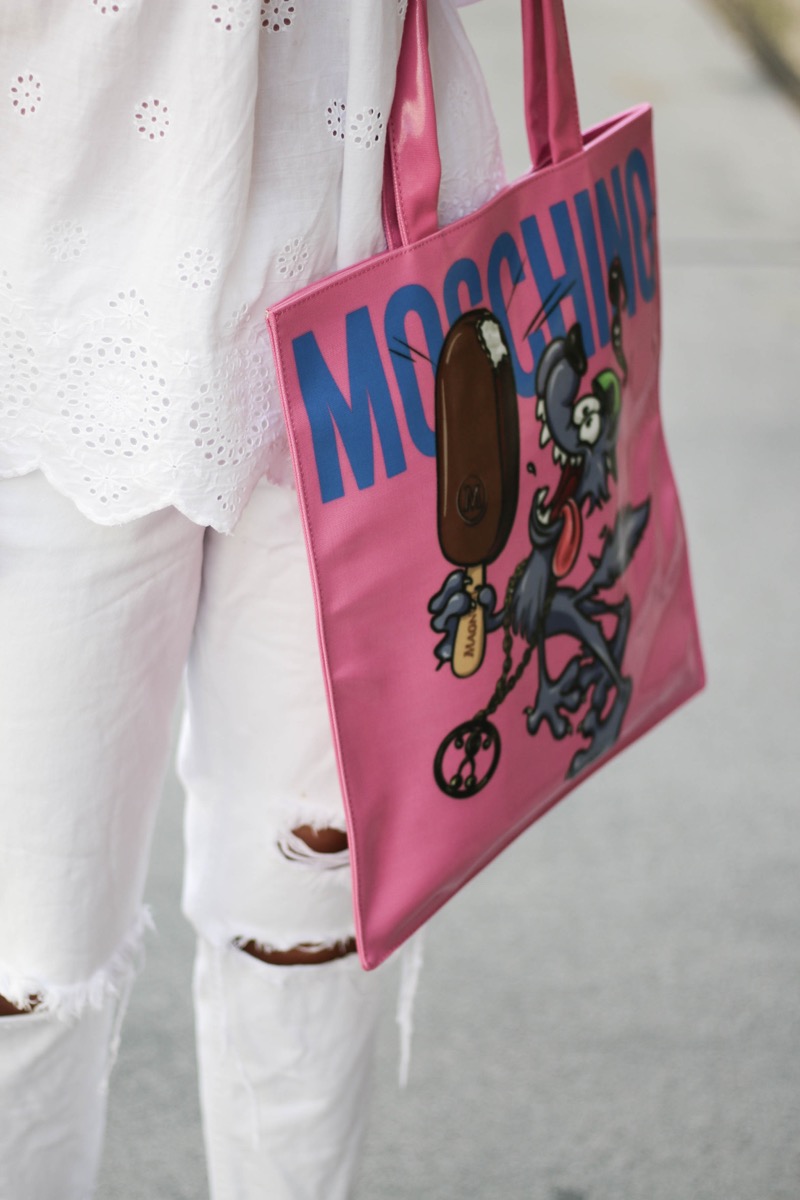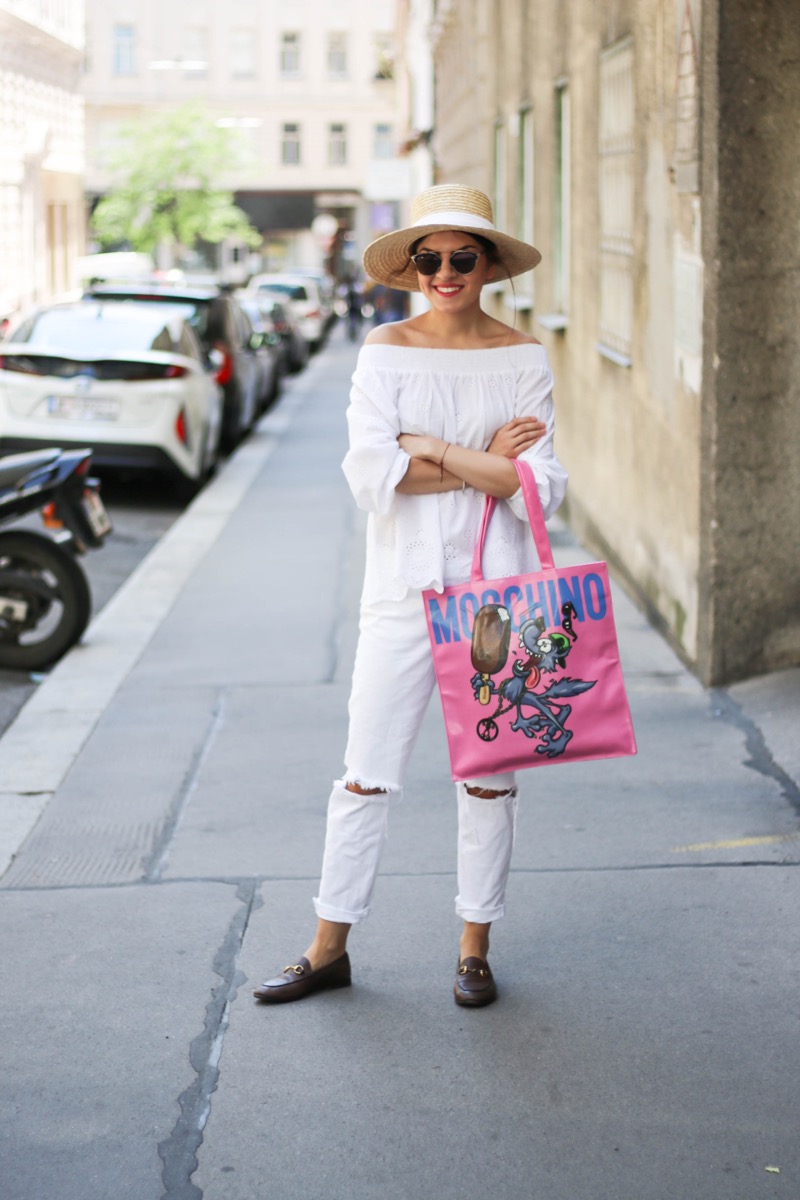 English: I have a few blogposts left from Istanbul but today I really wanted to share this look from yesterday with you guys. During the Cannes Film Festival I've seen a lot of bloggers with this limited edition Magnum x Moschino bag and I thought that it was a fun bag. When I got the e-mail that I can choose one of the bags I was quite surprised and overwhelmed. It's definitely an eye-catcher and combined with a casual simple looks it looks really good I think. Not the classiest bag but sometimes you need a bit of color and fun in your closet, right? If you want to get one of these limited Magnum x Moschino bags you just have to enter the giveaway till the 30th of June and maybe one of the bags will be yours very soon:) Have a nice start into the new week!
*the Magnum x Moschino bag was kindly gifted to me