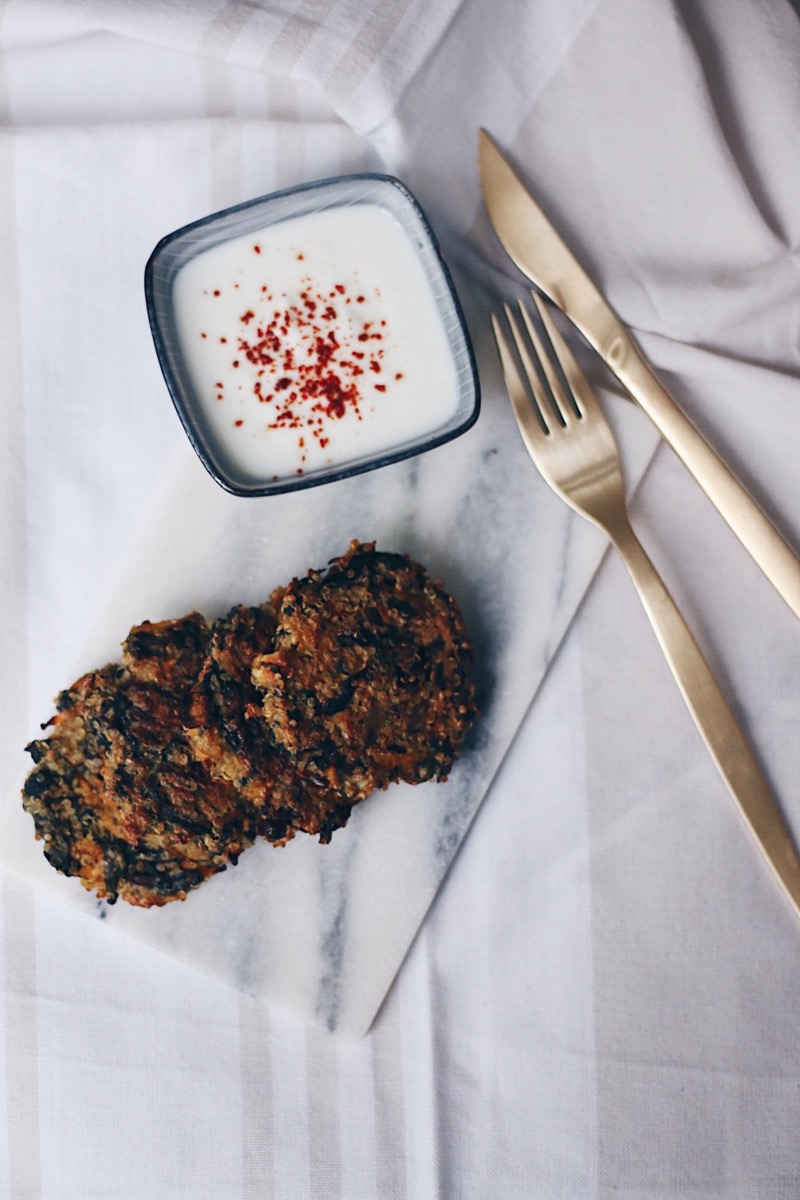 Ich mag Quinoa sehr gerne, deshalb probiere ich auch immer wieder verschiedene Rezept mit Quinoa. Quinoa enthält viele wertvolle Nährstoffe wie Eiweiß, Vitamine, Mineralstoffe und Antioxidantien und ist noch dazu glutenfrei (hier bekommt ihr übrigens das Rezept für meine glutenfreien Chocolate Caramel Slices). Ich habe zwar schon verschiedenes mit Quinoa gekocht, aber die meisten Komplimente bekommen meine Quinoa Patties. Meine ganze Familie ist verrückt nach den Patties und immer wenn ich zu hause bin, bittet mich meine Mama, die Patties zu machen. Sogar meiner besten Freundin, die kein Fan von Quinoa ist, haben die Patties sehr geschmeckt.
Deshalb möchte ich heute das Rezept dieser Quinoa Patties mit euch teilen. Das Rezept ist wirklich sehr leicht vorzubereiten, dauert nicht lange, schmeckt einfach lecker und ist noch dazu auch gesund. Ich esse die Patties sehr gerne mit Joghurt oder Gemüse. Aber sie würden eigentlich überall gut dazu passen. Am besten ihr probiert das Rezept selbst aus und lasst euch davon überzeugen:)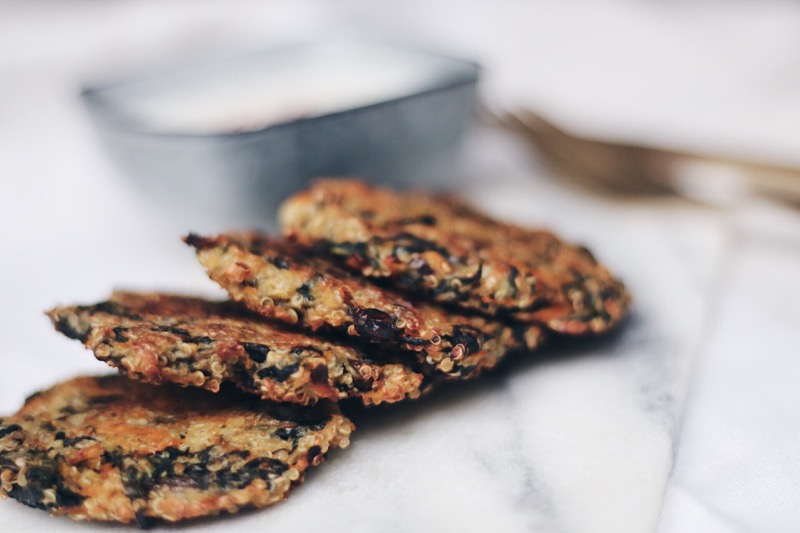 Zutaten:
♥ ca. 100 g Quinoa
♥ 50 g Feta
♥ 200 g Spinat
♥ 1 große Karotte
♥ 1 rote Zwiebel
♥ 2 Eier
♥ Salz, Cayenne Pfeffer
Zubereitung:
Quinoa laut Anleitung kochen und abkühlen lassen. Etwas Olivenöl in einer Pfanne erhitzen, klein gehackte Zwiebel und den Spinat dazugeben und anbraten. Währenddessen könnt ihr die Karotte und den Feta in eine große Schüssel raspeln. Nachdem Quinoa und Spinat ausgekühlt sind, könnt ihr alles in die Schüssel mit den geraspelten Karotten geben. Die Masse mit Salz und Cayenne Pfeffer würzen, 2 Eier dazugeben und alle Zutaten vermengen. Anschließend mit der Masse kleine Patties  formen und auf einen mit Backpapier belegten Blech geben. Im Backofen bei ca. 200 °C für 30 Minuten backen. Fertig sind die Quinoa Patties! Bin gespannt, wie ihr dieses Rezept findet und ob es euch genau so sehr schmecken wird wie mir!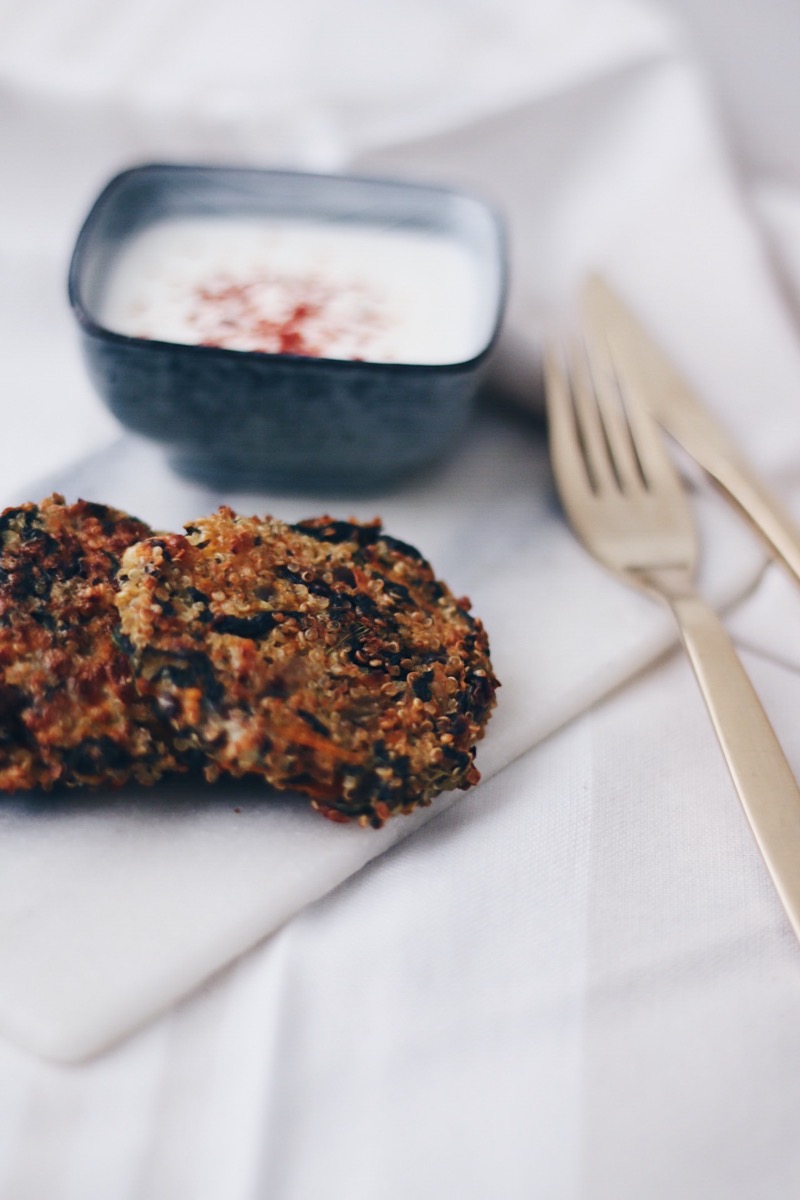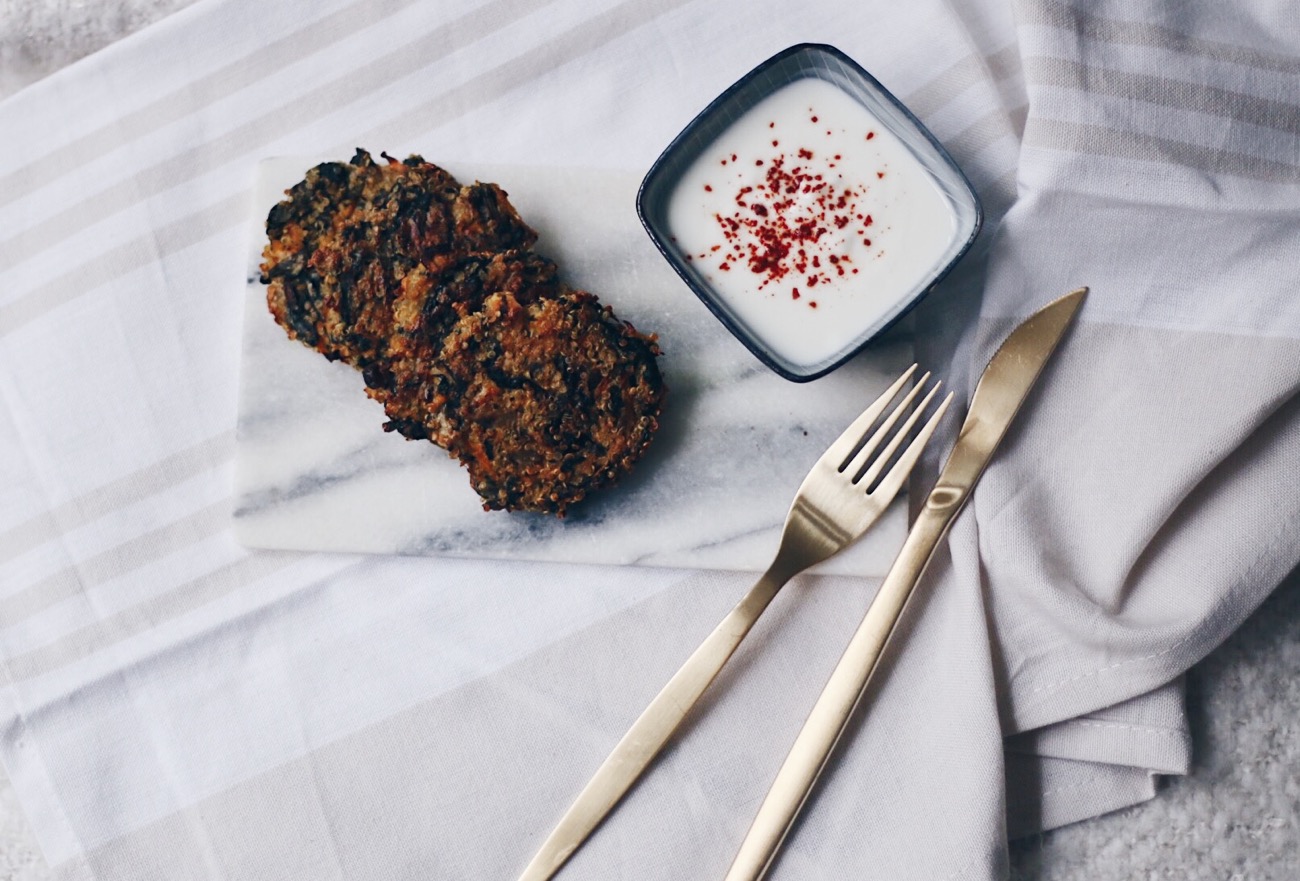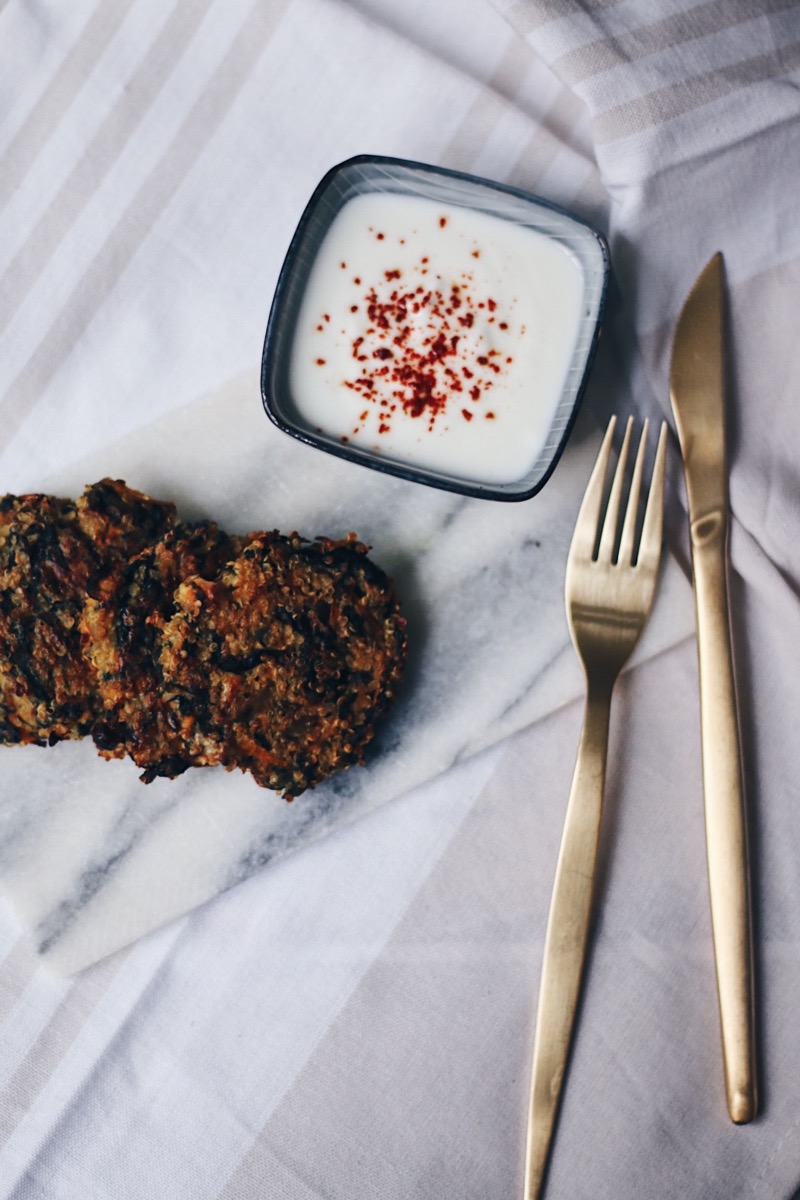 English: Quinoa is one of my favorite things to eat. Therefore I always try out new recipes which involve Quinoa. These Quinoa Patties always get compliments when I make them for family and friends. My whole family loves the patties. My cousin who's not a healthy eater also liked the patties a lot and even my best friend who's absolutely no fan of quinoa loved the patties. So I thought I'd share the recipe with you guys. It's an easy and quick recipe which tastes delicious and is really healthy at the same time. Quinoa is full of protein, vitamins and antioxidants and it's gluten free. I love to serve my Quinoa Patties with yoghurt or with vegetables but they go with everything.
Ingredients for Quinoa Patties:
♥ 100 g Quinoa
♥ 50 g Feta Cheese
♥ 200 g Spinach
♥ 1 big carrot
♥ 1 red onion
♥ 2 eggs
♥ Salt, Cayenne Pepper
Instructions:
♥ cook the Quinoa and let it cool down
♥ preheat a pan on a medium heat and add some olive oil.  Chop the onion into small pieces and add it together with the spinach to the pan. Cook it for a few minutes and let it cool down
♥ In the meantime you can rasp the carrot and the feta cheese into a big bowl
♥ When both the Quinoa and the Spinach are cooled down you can mix everything together. Add salt,  cayenne pepper and the eggs to the mixture and keep mixing it
♥ make small patties and put them on a baking tray (use baking paper so the patties don't stick to the tray)
♥ put them in the oven at 200°C for about 30 minutes
♥ the Quinoa Patties are ready to eat!
*dieser Beitrag enthält Affiliate-Links 
MerkenMerken
MerkenMerken
MerkenMerkenMerkenMerkenMerkenMerken